Phong Nha-Ke Bang National Park, a hidden gem in Vietnam, has been the subject of international attention since 2009, when it was discovered to house the largest cave in the world, Son Doong. A UNESCO World Heritage site, Phong Nha-Ke Bang stands out among the many beautiful destinations in Vietnam. About 500km south of Hanoi, the national park protects two of the world's largest karst (limestone) ecosystems with a system of about 300 caves and grottos. With astonishing landscapes and geological features that date back to prehistoric eras, it is clear to any visitor why this national park is worth preserving.
How to Get There
You can get to Phong Nha by bus, train, or fly to Dong Hoi, a small city about half an hour away from the national park.
By Plane
Dong Hoi airport, despite only having one departure and arrival gate, schedules at least one flight to and from HCMC and Hanoi every single day. Major airlines that fly to Dong Hoi are VietJet Air, Vietnam Airlines, and Jetstar. From the airport or railway station, the cost of a taxi to Phong Nha national park costs around 400,000 VND for a 35-minute ride. You can also take a local bus which takes significantly longer, around 90 min, for only 35,000 VND.
By Train
Vietnam Railways also stop at Dong Hoi, where you can take a taxi or bus to Phong Nha. The Train from Hanoi takes 10 hours, from Hue around 3 hours. It is cheapest to by train tickets at the station because they're marked up significantly online.
By Bus
You can take a bus directly to Phong Nha, departing from many locations including Hanoi, Hue, Da Nang, Cat Ba and other areas from Northern and Central Vietnam. A bus from Hue only takes 3.5 hours, including a dinner break at a local stop. Tickets cost from 150,000 to 300,000 VND and stop in the city center of Phong Nha-Ke Bang. Bus companies that go to Phong Nha include Hung Thanh, Queen Café, and Camel.
Source: flamingotravel.com.vnWhere to Stay
Compared to Phong Nha, Dong Hoi has many more lodging and dining options, so it is a nice central area to stay if you wanted to visit multiple places in Quang Binh Province. However, Phong Nha has opened hotels, hostels, and homestays in recent years, making it more convenient for travelers to stay in the national park.
We stayed at CoCo House Homestay, which was better than we could have hoped for. It has only been open for half a year, but has become a very popular for its key location and great service. The homestay sits right on the river with a stunning view of boats sailing along the river and the breathtaking landscape. For only 400,000 to 500,000 VND per night, the homestay is only one of two riverfront accommodations in the town. They have deluxe rooms with a king bed and private bathroom, and family rooms with a king bed and twin bunk beds. The hosts are incredibly sweet and helpful, and they pick you up directly from the town center to take you to their homestay.
Credit: Megan LyOther popular lodging options include Jungle Boss Homestay and Easy Tiger Hostel, both of which host their own tours. The hosts are very knowledgeable of the area and will help you plan the course of your stay.
Food and Drink
CoCo Homestay has a small restaurant on its deck that serves breakfast, lunch and dinner. They start breakfast very early, for travelers debarking on tours that morning. Their menu offers a selection of northern Vietnamese foods and simple meals.
The town center also has a sampling of options, from noodles to hot pot to happy hours. Easy Tiger Hostel is a popular destination for tourists to drink and play pool in the evenings. While options to eat in Phong Nha are somewhat limited, many of them are very authentic to Vietnamese lifestyles. Staying at a homestay and eating with the family hosts can be a unique experience for your visit.
Activities
The tourism industry in Phong Nha is just beginning to pick up, as a worldwide spotlight has placed on the national park in recent years. For this reason, visitors from around the world have planned trips to visit the network of caves in the area. While a visit to Son Doong requires an intense 5 days of camping, hiking, and kayaking, not to mention a lofty price tag, many trips are available for one day-, two day- or multiple day excursions around the extensive network of caves throughout the park.
Credit: Megan LyWith only one full day to explore, we signed up for Phong Nha Discovery's One Day Tour, which took us to Paradise Cave and Dark Cave. The trip, which costed about 1.35 million VND was well-organized, safe and stopped at all the must-see locations in the national park. To begin, the tour van picked us up from our homestay and our group of around 10 were driven first to Paradise Cave where we hiked for around 25 minutes to the cave entrance. The cave has a 1 km boardwalk that lets you walk through the cave and see the impressive limestone stalagmites and stalactites that date as far back as 400 million years ago. Walking through the cave is a refreshing respite from the heat of the hike up the mountain.
Afterward, we drove to the Dark Cave Restaurant and had a traditional northern Vietnamese meal with barbecue pork and spring rolls. After lunch, we departed on an adventure of a lifetime, starting with a zipline that took us down to the base of the Dark Cave. To enter the cave, we wore life jackets, swimsuits, and hard hats with flashlights because the cave was completely dark. We swam into the cave, hiked carefully through the karst formations with our hard hats as the only light source, and arrived in an area of the cave where we could bathe in the mud. Mud is supposed to do wonders for your skin, not to mention fun to play in. To exit the cave, we swam out and then kayaked back to our starting point.
Source: chaylapfarmstay.comOther tours are hosted by Oxalis, Jungle Boss, and Hai's Eco Tours who have designed one- to multiple day trips with varying levels of difficulty. Oxalis and Jungle Boss host some very involved multiple day tours that take you swimming and camping deep parts of Ke Bang Jungle, spelunking through less developed caves further into the national park. The prices for these tours range from 2 million VND up to 6 million VND.
Another popular attraction is hiring a boat to take you into Phong Nha Cave. From the dock, it takes about 30 minutes to travel to the base of the cave, and then you spend about an hour on the boat moving gently through the cave to admire the different formations. You can visit Phong Nha cave with a tour group or on your own by visiting the dock. A boat seats 12 and costs 360,000 VND in total, meaning that joining groups can reduce individual price. A ticket into the cave is 150,000 VND per person.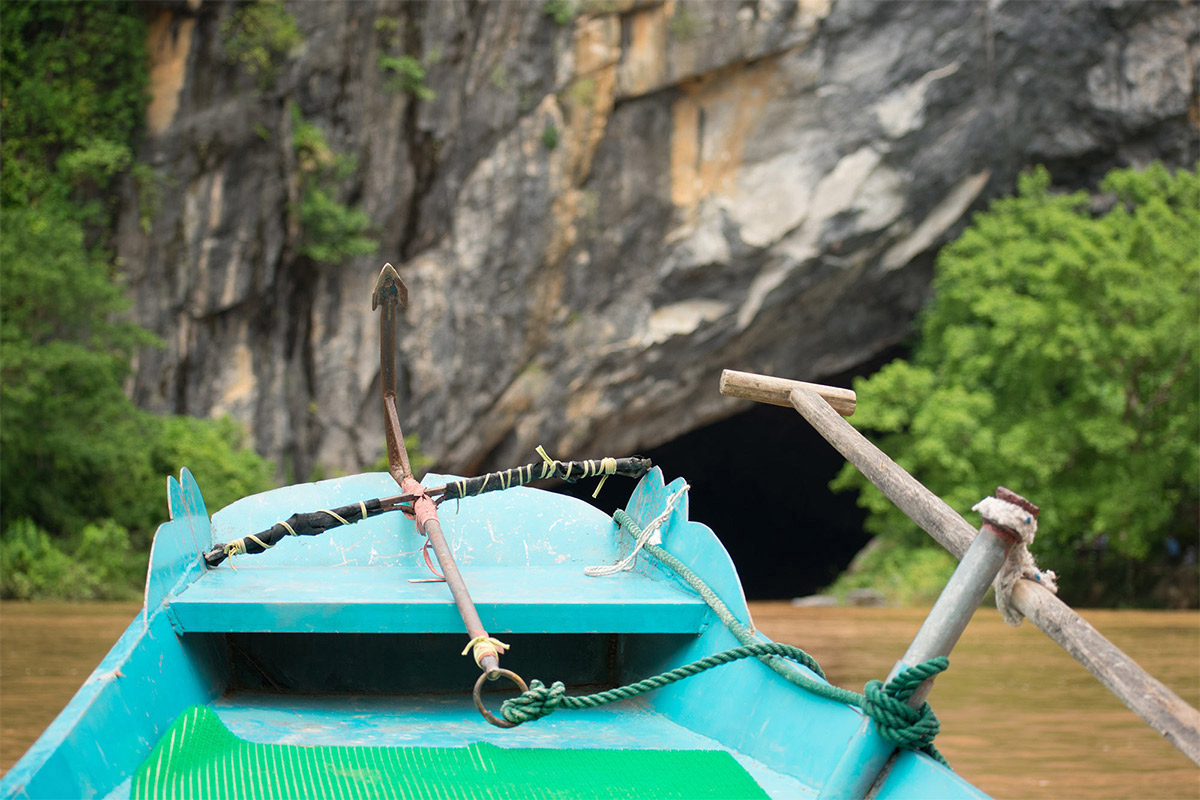 Credit: Megan LyWith the growing popularity of Phong Nha-Ke Bang National Park, it is certainly a worthwhile destination to see sooner rather than later. Lodging and Tourism accommodations are projected to grow in coming years, but perhaps there is limited time to see the sites and region as it exists. How have your travels to Phong Nha-Ke Bang Nation Park been? Share with us in the comments!