When Thailand reopened some of its island destinations to the (vaccinated) world, their government, private operators, and each native in those islands had to adjust and conform to the changes being implemented just to accommodate foreign visitors and help them recover economically.
Domestic travel is also in the first wave of industry resurgence in Vietnam and the country surely has a lot to learn from Thailand's experience. Recently, the reopening of Phu Quoc Island for foreign tourists has been announced by the Ministry of Culture, Sports and Tourism to mitigate the pandemic's impacts on tourism and accelerate recovery. And as expected, it raises the curiosity about how travel will resume once social distancing restrictions are lifted.
According to the initial reports from the ministry, international travelers coming to Phu Quoc must be fully vaccinated, with the second dose taken at least 14 days but no more than 12 months before the date of arrival. In addition to the vaccination requirement, travelers must have an authorized negative PCR test taken within 72 hours of departure.
This is a part of the trial vaccine passport program that will be expanded later to other famous destinations like the towns of Ha Long, Hoi An, Nha Trang, and Da Lat. As national vaccination rollouts are increasing at an unprecedented speed and the pandemic situation has been under control in some areas, there is a positive prospect for domestic travel to resume in the near future.
While tour operators and hotels are thrilled to receive bookings and the local community in Phu Quoc prepares to welcome foreign visitors again, experts indicate future tourism trends broken down into four groups including travel trends, planning and booking, contactless technology, and destination trends.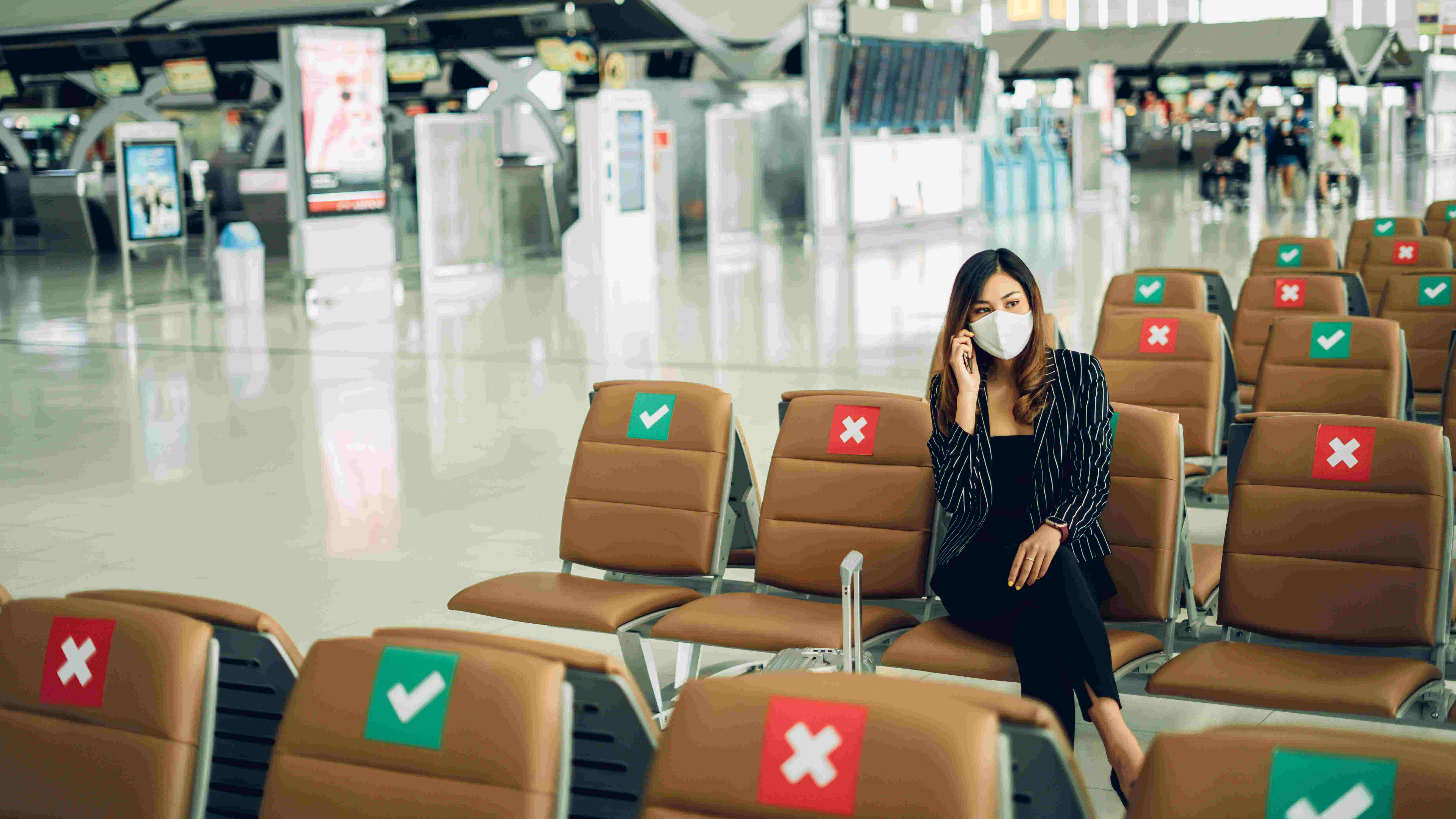 Travel trends: Social distance and wellness travel on the rise
"Social distancing" is unsurprisingly one of the most mentioned words since the pandemic started, and recently when the Vietnamese government implemented the strictest social distancing measures in mid-2021. "Social distancing" is expected to not only influence daily activities but also travel trends in 2021 and beyond.
Before COVID-19, strolling through congested streets and enjoying local street food were Vietnamese travelers', and probably everyone who visits Vietnam, favorite activities. However, while the health restrictions and travel bans kept us from ticking off some items in our bucket lists, travelers will need to change their travel behaviors to live up to their safety and hygiene priorities.
In the future, people are expected to choose the more isolated or remote areas, and activities such as hiking where they are less likely to come into contact with others. This comment was made by Outbox Consulting – an independent research and consulting firm specializing in the tourism and hospitality sectors in Vietnam.
While socially distant travel is how independent travelers will adapt to the new situation, small group travel is a choice for people who want to travel as a group to limit the spread of infectious diseases.
"Wellness travel" is another trend forecasted to change travelers' habits in the post-pandemic era. The Global Wellness Institute defines wellness travel as "travel associated with the pursuit of maintaining or enhancing one's personal wellbeing." The term is not new in the tourism industry; however, it will become more appealing than ever to reduce the fatigue and stress caused by the pandemic.
With these in mind, tourism businesses on the way to recovery should prioritize offering services, facilities, and experiences that cater to wellness, health, and overall well-being. They will also need to focus on high hygiene standards to better match these travelers' preferences.
Planning and booking trends: A surge in last-minute booking and more sustainable choices
Pre-COVID, travelers often planned their trip and booked services long before their departure to save money, especially when it comes to overseas tours. Given the unsure nature of our times, travelers will spend more time researching destinations, services, and safety measures provided before making a decision. However, they prefer shorter booking timeframes to cope with the incidence of travel policy changes and mobility restrictions.
A report by Skyscanner in 2020 stressed the high tendency of travelers booking accommodation at the last minute as they perceived it would be harder to cancel and receive refunds for hotel bookings than flight tickets.
Meanwhile, sustainability was already a growing trend even before the pandemic. The COVID-19 crisis presents not only an opportunity for the environmental bounceback but also for travelers to consider how their travel choice will impact the environment and the local economy.
In 2021, sustainability is predicted to form a new type of traveler — conscious traveler. They seek unique experiences and memories without leaving footprints on the planet and local communities. Travelers can practice minimizing footprints by choosing energy-efficient planes, or taking public transport wherever possible. Supporting local businesses is the best way to empower the local communities.
After all, we can only hope that this reset brought by the global pandemic will allow us to shift our habits toward more socially conscious and eco-conscious practices.
Contactless technology to inspire travelers' confidence
Come 2022, technology is likely to play a key role in boosting travelers' confidence. In times of uncertainty, travelers are in dire need of an invaluable tool of information to keep informed of the latest coronavirus news. A mobile app that provides warnings and updates on local outbreaks or the government's latest guidelines would keep travelers well-informed.
Besides, contactless payment options, online flight ticket check-in and digitized communication with travel agents would take off the heavy lifting, helping travelers confidently to be on the move in the next 12 months.
Destination trends: Domestic travel to grow in popularity
While domestic restrictions are loosened, border restrictions and travel mobility remain uncertain. Such a dilemma makes the demand for domestic tourism surge. Travelers will choose destinations that are close to their cities and easy to move to satisfy their travel needs while limiting exposure to the threat of contracting coronavirus.
The era of social distancing makes people crave nature and wildlife more than ever. A survey conducted by Traveloka in 2021 reveals that the majority of Vietnamese choose beach cities as their top destinations to visit once social distancing restrictions are eased.
Never in history has the world had to face such a severe standstill as the COVID-19 pandemic did. While the long-term outlook of the pandemic is hard to tell, travel will continue to play an important role in modern lives and global businesses. Improvements in vaccination programs and passports create hopes of travel again. In the meantime, travelers must also learn to change their behaviors to adapt to the new post-pandemic normalization.