Sometimes simply rearranging furniture does the trick and satisfies the urge to redecorate. And sometimes it doesn't. Amid Saigon's many architectural styles, it's the Indochine and its modern interpretations that tends to be the source of inspiration for many a makeover.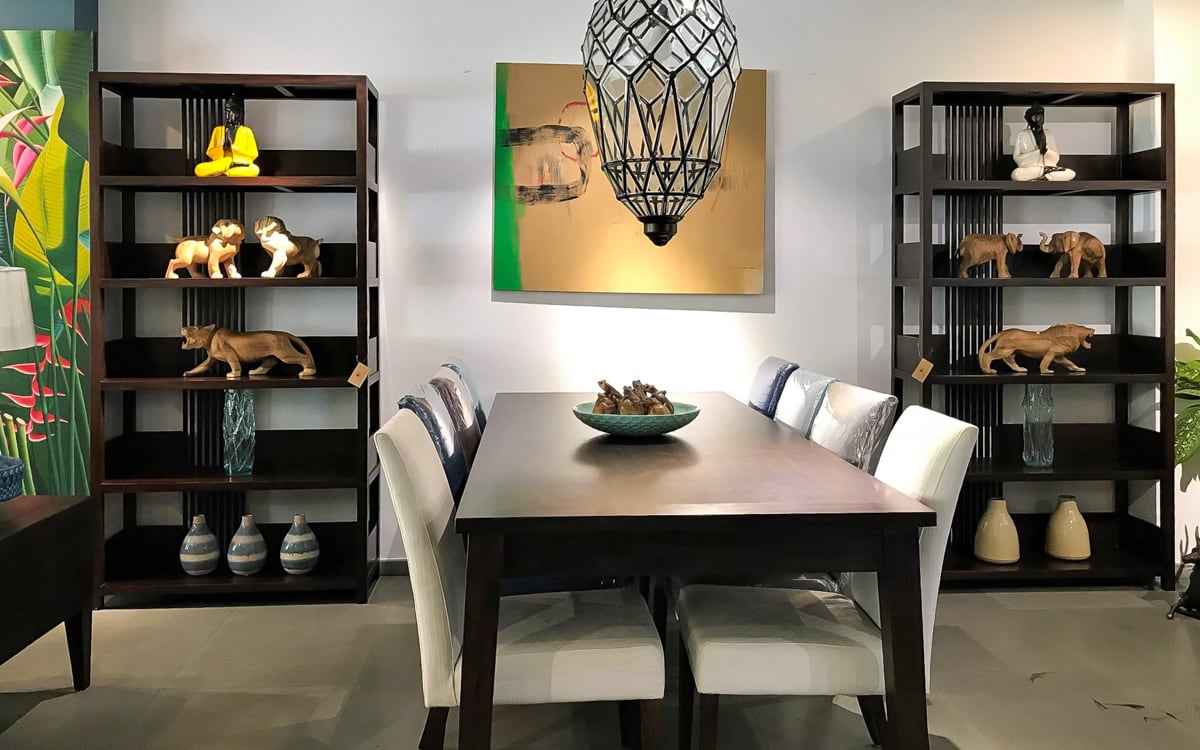 While usually rather vaguely described as "a fusion of East and West", you know the French-Indochine style when you see it. And in Saigon you see it everywhere. Naturally, given the style' popularity, plenty of home decor stores cater to the market stocking everything from antiques to period furniture to modern pieces that borrow from the era.
If you're lucky enough to have high ceilings and/or slated windows, you are halfway there. If you feel you might need more than a framed map of Saigon circa 1890 to achieve the desired effect, we've got you covered.
Ads
Interior – Linh's Furniture
Linh's Furniture's philosophy can be described as modern luxury as told through the language of simplicity. Mixing urban elegance and rustic charms, the store's Indochine-inspired aesthetic leans on Vietnamese craftsmanship. The sheer variety can be overwhelming at first, but thanks to a thoughtful layout that allows you to visualize each piece in a residential, rather than retail setting, you quickly feel at ease among the seats, dining chairs, tables, lighting, rugs, linens, textiles and decorative sculptures.
Wood is one of cornerstones of Indochinese design and Linh's furniture reflects that. Its wooden pieces range in color from neutral tones of creamy white and earthy yellow to a warm palette of tropical reds, royal yellow and indigo. Traditional Vietnamese wooden statues are also a great buy for a touch of nostalgia.
Location:
67 Xuan Thuy Street, Thao Dien Ward, District 2, HCMC, Vietnam
37 Xuan Thuy Street, Thao Dien Ward, District 2, HCMC, Vietnam
Facebook
Fear of Missing Out?
Signup to receive a collection of this week's top stories in your inbox every Tuesday.
Exterior & Garden – ATC Furniture
Saigon's humidity will wreak havoc on your prized pieces intended for indoor use, so you'd be wise to shop for purpose-made outdoor furniture. Start with ATC Furniture, a leading manufacturer and exporter of wicker furniture in Vietnam, who use top-grade products and international designs. The outdoor furniture range is made from specialized high quality materials, such as high density PE rattan and wicker, powder coated aluminum, well-treated sources of solid wood – teak and acacia, and water resistant fabric, ensuring the durability of the products.
The color scheme is predominantly charcoal, chocolate and beige, giving your outdoor venue a simple, yet sophisticated look. Some ATC designs have a tropical vibe thanks to colorful water-resistant cushions.
Location:
28b Nguyen Van Huong Street, District 2, HCMC, Vietnam
30A Nguyen Huu Canh Street, Binh Thanh District, HCMC, Vietnam
268b Nam Ky Khoi Nghia Street, District 3, HCMC, Vietnam
Facebook | Instagram | Pinterest
Images provided by ATC customers.
Ads
Decor – Sadec District
Known as the pioneer of the city's first high-class handicrafts, Sadec District is a cultural space of artisan-inspired homeware with modern touches. From Sa Dec and the southwest provinces of Vietnam, upstream to every country that the Mekong River flows through, Sadec District's designers create intercultural art pieces that represent the craftsmanship of folk artisans across the region.
Sadec District's multicultural ideology fills its products with a blend of tradition and modernity. In addition to Indochinese media such as wood and bamboo, Sadec materials also include Vietnamese ceramics, porcelain and glass. They also use fibers imported from the countries of the Mekong River, including rattan, sinamay and pandan leaves. With patterns and weaving styles that are heavily influenced by Southeast Asia and practical designs that meet the needs of modern use, Sadec brings modernity-sprinkled nostalgia to homeware and decor.
Location:
Level 4-5, 101 Dong Khoi Street, District 1, HCMC, Vietnam
63 Xuan Thuy Street, District 2. HCMC, Vietnam
Facebook | Instagram | Pinterest
Ceramics – Tuhu Ceramic
Tucked away in a quiet corner of Nguyen U Di, the charming Tuhu Ceramic showroom displays traditional blue-patterned ceramics inspired by SongBe pottery. Tuhu artisans put a contemporary twist on traditional SongBe stoneware by introducing modern styles. They incorporate traditional Southeast-Asian and Indochinese patterns, such as flowers, leaves, geometric shapes and brush strokes.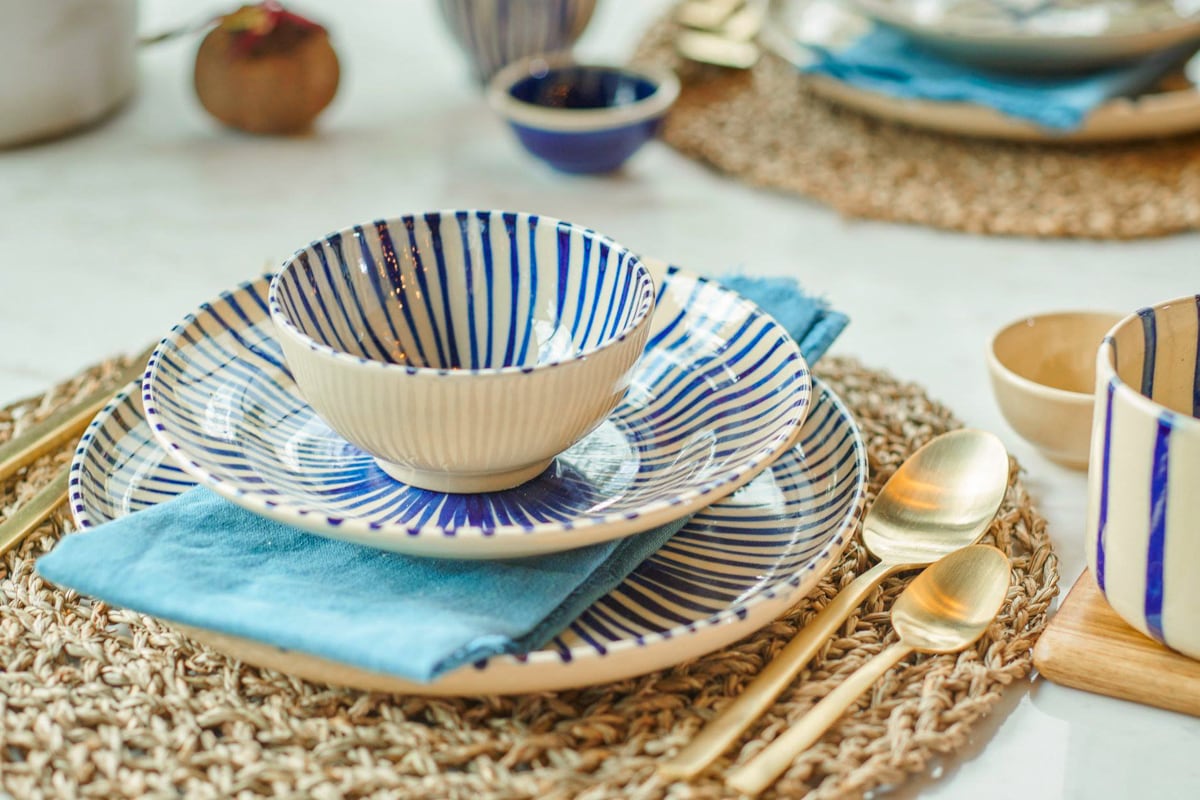 Established in 2017, Tuhu is named after the call of the koel – a type of a cuckoo bird found in Asia that lays its eggs in the nests of other species. Influenced by the koel's lifestyle, Tuhu aims to revive and sustain the traditional craft of SongBe's pottery by incorporating its jiggering and molding techniques into contemporary styles. Tuhu's quality products are reasonably priced making them the perfect choice for everyday use.
Location: 11/4 Nguyen U Di Street, District 2, HCMC, Vietnam
Facebook | Instagram
Related Content:
[Article] Indochine 2.0: Four Vietnamese Photographers Define Indochine Today
[Article] Tuhu Ceramics Reinvents The Old With An Emphasis On Autonomy In Creativity