Coffee Chats is a series where industry experts spill the beans on their profession, address misconceptions and impart practical tips.
This week's expert for Coffee Chats is Ha Chu, who's serving as Founder and CEO of COOKED — Vietnam's first and only school specializing in F&B business and marketing.
Nearly ten years ago, Ha began her journey in the F&B industry at a coffee chain. Fast forward to today and she has gathered experience at over 20 of them of all scales, including as PR & Marketing Manager at once-renowned Vietnamese start-up The KAfe.
Vietcetera sat down with Ha in May of 2021, when Hanoi's F&B sector in general and coffee chains in particular were at their wits' end due to a new COVID-19 wave. In a city where space is tight and cafes seemingly outnumber their patrons, each wave of the pandemic comes like an unpleasant medical exam to put brands' financial health to the test.
There are those who passed with resilience, those who fell behind, and those who remain optimistic about breaking into the line-up. If you are someone among the last group hoping to invest some hard-earned savings into an F&B brainchild, specifically a cafe in Hanoi, here are five things Ha Chu suggests you consider before getting down to business.
1. Think again, if you're going to build the space as a check-in spot
In the past three years, Hanoi has witnessed a boom in Korean and Japanese-inspired cafes. And in the golden era of check-in culture, this widely popular style marks the peak of success that F&B businesses aspire to reach.
(Check-in culture: the phenomenon of documenting everywhere one visits with photos)
These cafes often feature minimalist decor, making them the perfect backdrop for trendy profile pictures. But a light wood door, creamy white walls and some greenery don't impress the average cafe-goer who doesn't care much for aesthetics, and surely risk going out of style sooner or later. This extends to any other coffee shop whose primary focus is facilitating souvenir photos.
If you're looking to attract patrons who will turn up for the decor and take a check-in photo, perhaps one visit is all they'll pay, no matter how tastefully-designed your space is. Even when your menu features quality drinks, coffee lovers who initially came to enjoy them won't be too excited to find themselves among the crowd of posers.
On the other hand, if your target demographic is the local neighborhood, expect that the small scale means your revenue would most likely be average and hardly groundbreaking.
2. Think again, if you haven't understood how good coffee isn't everything
At a cafe, the drink or coffee, to be precise, is crucial: the responsibility to serve a fine product goes to show you have the business ethics to work in the F&B field. Yet at the same time, it isn't what makes or breaks operation.
Why? Because "grabbing a coffee" in modern society actually alludes to many other activities and unspoken needs, namely:
Need for a workspace
Need for a hangout spot with partners, friends or loved ones
Need for downtime to be alone with thoughts
Need for a quick stopover
… and many more.
An accomplished chain usually has good coffee. But a chain with only good coffee that cannot grasp other needs on the market won't accomplish anything.
P/S: There are always exceptions. A spectacular product will keep customers coming back for more in spite of any barrier. But is your cup of coffee just-alright or out-of-this-world? That's up to you to evaluate.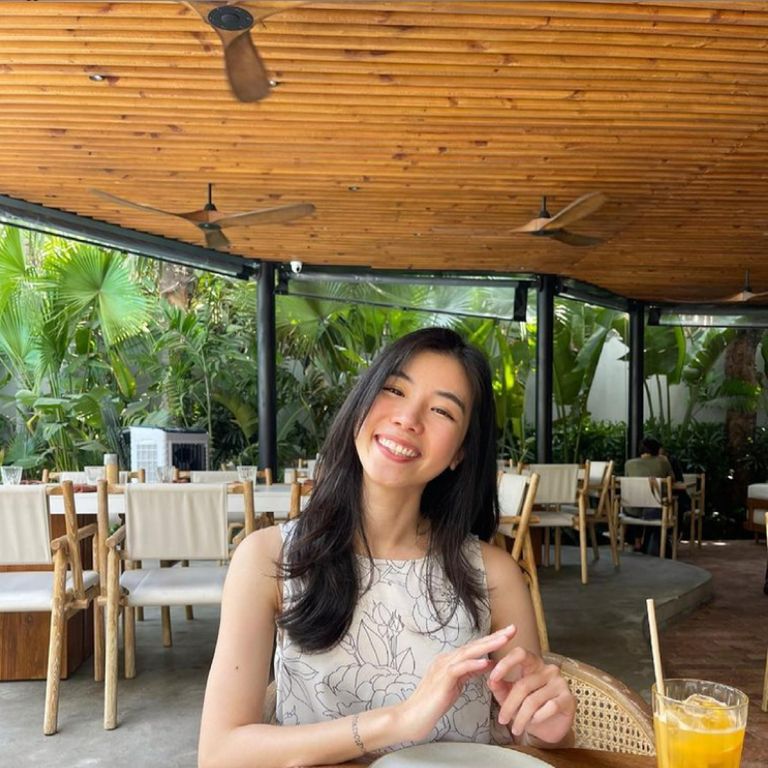 3. Think again, if you haven't considered how competitive the market is
Take a stroll on any street in Hanoi and you'll easily come across not one, not two, but tens of coffee shops from big to small crowding together. It is evident that the cafe wave, particularly specialty cafes, is sweeping through the capital city.
And with the aid of delivery services like Grab, Now and Baemin, consumers in Vietnam now have the liberty to order a cup of coffee online instead of from brick-and-mortar shops, even if that establishment is on the ground floor of the building they live in.
But what's scary isn't there being a competition; rather, it's the fact that virtually all the pain points of customers have been satisfied by other chains at this point. Just take a look at the market and you'll find all kinds of niches right now: budget coffee, quality coffee, strong coffee, creative coffee, convenient coffee...
This is why you need to ask yourself: What purpose does your cafe serve? Is it really something that no other chain has tapped into?
4. Think again, if you're hoping your cafe will be an easy source of passive income
No work is passive in the hospitality industry, unless you're merely an investor and hired a team to take care of all operations. This is volatile business: while today may be alright, tomorrow might not. Staff could resign and mistakes are bound to be made. There's no guarantee that a cup of coffee would look exactly like the one made before it — unlike mass production of apparel or mobile phones.
A coffee shop in real life would consume much more of your time and effort than how it looks in the media. You may need to get used to doing the dishes at midnight on more crowded, short-staffed days.
There might not be any immediate crisis with the business, and yet you'll still be spending the majority of your time at the store tending to every little detail, at least for the first three to six months. So make sure you're physically and mentally ready for the job.
5. Think again, if you believe opening a cafe calls for less capital than other start-ups
To be fair, you really don't need a load of funds to open a standard, traditional cafe in Vietnam. With a fairly low cost barrier, F&B has been and continues to be a friendly market for beginners — so it's not impossible to get back your initial investment. But to sustain and make profits in the long run is a different story.
When your chain has gone into operation, it essentially revolves around meeting three demands:
How to better services offered and improve customer experience
How to ensure consistent quality of both old and new products
How to conduct effective marketing targeting both potential and regular patrons, and maintain an evergreen brand image
Factoring in defining a style for your cafe, strict quality control of drinks and a competitive market… and you'll have a sizable investment to make — but not just materially. A cafe will cost you time, money and effort that you risk not being able to get back.
Bottomline?
When caught up in the excitement of a new business venture, it's not hard for us to immediately take the patron's point of view and forget about the realistic insights that an insider should have.
But only take this as a final checklist before the go, because it's not meant to discourage you in any way. Once you're certain you've found your own path to open a spectacular coffee shop in Hanoi, you're already unstoppable. After all, there can never be too much of something good!
Translated by Jennifer Nguyen