Forbes Vietnam's 'Under 30' was in hot water the past days after the list triggered public anger. What was supposed to be a celebration of the country's new generation of entrepreneurs, artists and advocates were marred by a sexual harassment controversy involving one of the people honored by the media company.
Ngo Hoang Anh, a 22-year-old statistical epidemiology student in the UK, was accused of inappropriate behavior. Anh, who was a former student at the Highschool for the Gifted in Ho Chi Minh City, was said to have used "sensitive and explicit" words against female students. The accused is currently the head of the research team under the Ministry of Health. Anh was included in the Forbes list for his contribution to science and education.
While Anh's sexual harassment issue demands a serious follow-up investigation and specific measures to protect the victims, the 25 other people on the 'Under 30' list deserve to be recognized. These young changemakers have made incredible impacts on Vietnamese society through their businesses, arts, and innovations.
Business & Startup
Tran Hoai Phuong, 30 ‒ Senior Investment Associate at Wavemaker Partners
From 2016, Phuong was among the founding members of Vietnam's VC VinaCapital Ventures, where she joined seed and Series A funding rounds for media, fintech, and electric vehicles companies, to name a few. At Wavemaker, Phuong led funding rounds into startups FoodMap, Vigo Retail, and MindX with a combined investment value of roughly $3.6 million.
Do Anh Thu, 30 ‒ Global Growth Product Marketing Manager at YouTube
Previously a member of Boston Consulting Group, she moved to Singapore to work for Google as Associate Product Marketing Manager for Ads Marketing and Small & Medium Business. Between 2019 and 2020, Thu was named regional and global product marketing manager for YouTube Music & Premium.
Tran Trung Hieu (29) ‒ Co-founder and CEO at TopCV
From 2018 to 2021, after closing a $2 million investment from VC VIC Partners and Japanese HR tech company Mynavi in a Series A funding round, Hieu's company TopCV averaged an annual revenue increase of around 300% per year. According to an Alexa ranking, TopCV tops the list as the most accessed recruitment platform in Vietnam.
Pham My Linh, 27 – Co-founder and chief strategy officer at Telio Vietnam
In November 2018, Linh co-founded and became chief strategy officer at the B2B e-commerce platform Telio. Two years later, Telio bagged a $22.5 million investment from a pre-series B funding round led by GGV Capital and Tiger Global Management, raising their total fund to $51 million, which adds fuel to its ambitious goal of becoming a major B2B platform in Vietnam.
Le Yen Thanh, 28 – Founder and CEO at Phenikaa Maas
During his undergraduate years, Thanh founded BusMap, the biggest bus route project in Vietnam, which was later developed into a COVID-19 epidemiological map project for several provinces in Vietnam. In March 2020, in times of tricky pandemic developments, BusMap secured a $1.5 million investment from Phenikaa Group to become Phenikaa MaaS, leveraging its core mapping technologies into smart traffic solutions for its B2B and B2G customers.
Nguyen Thanh Trung, 30 – Co-founder and CEO at Sky Marvis/Axie Infinity
Sky Marvis is the company that owns Axie Infinity — a blockchain game that went viral worldwide in 2021. As of early February 2022, the total value of in-game traded items approximated $4 billion. Last year, Sky Marvis carried out two funding rounds in May 2021. In May 2021, the company raised $7.5 million from Mark Cuban and a group of international investors. Five months later, it bagged another $152 million in a Series B funding round, making the round one of the largest funding deals made among the Vietnamese startup community in 2021.
Science and Education
Tran Cong Minh, 29 – Ph.D. student at the University of Oxford
Originally a doctoral thesis in Biomedical Engineering at the University of Oxford, Minh's research device was used in diagnosing COPD in its early stages with the application of AI and machine learning. When the COVID-19 pandemic swept through the UK, his research project took a turn to focus on improving ventilators for COVID-19 patients and reducing the cost of production before upscaling its mass manufacturing process. The result is a low-cost, mobile, and mechanical ventilator that meets the Medicines and Healthcare Products Regulatory Agency (MHRA) standards.
Nguyen Thuc Khoa, 30 – Founder at Soroban
In 2019, Khoa co-founded Soroban Research and Training JSC with its brand name Soroban Rainbows, operating under a franchise model. During the pandemic, Soroban Rainbows maintained a steady expansion to 29 localities with nearly 60 branches and a double-digit average monthly revenue growth. In addition to its centers across the country, Soroban Rainbows mobile app and Youtube channel now have more than 20,000 downloads and 177,000 subscribers respectively.
Chloe Uyen Tran, 29 – Material scientist at TomTex
As a materials researcher and a fashion designer, Uyen used to work for luxury fashion houses such as Ralph Lauren, Alexander Wang, and Peter Do. Determined to build a sustainable fashion business, she developed TomTex, pliable bio-leather material, and co-founded TomTex Inc. with a laboratory in New York City. Her well-received fabric pocketed the IDEA Sustainability Award gold medal and is in its R&D phase with the company valued at $10 million.
Social Impact
Nguyen Huyen My, 26 – Co-founder and CEO at SheCodes Vietnam
Founded in 2019, SheCodes Vietnam has a mission to inspire women to be more confident technology-wise, motivate them to pursue their careers, and narrow the gender gap by leveraging technology. Within three years, SheCodes now attracts more than 10,000 female members and is expanding its influence through startup SSSMarket and educational platform Techlofi.
Le Minh Nhut, 29 – Director at National Innovation System Development Program (NISD)
Graduated from the University of Economics Ho Chi Minh City, Nhut has worked at the Startup Vietnam Foundation (SVF) since 2016 and is currently the director at the National Innovation System Development Program (NISD). Nhat's contributions assisted SVF in expanding its comprehensive cooperation relationship from one to eight provinces across the country. SVF also facilitates more than 20 other localities in building and implementing activities to support business innovation processes.
Huynh Le Thai Bao, 28 – Founder of ykhoa.org
Bao is the project leader of the online medical ecosystem ykhoa.org established in 2018. With more than 26,000 members, ykhoa.org currently attracts more than 7 million visitors, 2.5 million users, and thousands of regular user accounts. The ecosystem integrates more than 3,500 articles, lessons, hundreds of videos, groups, and interactive communities. 2021 proved a tremendous success for ykhoa.org as the project bagged numerous first prizes at prestigious playgrounds, including the Youth Drivers for Change, Sao Kim, and Vietnam Social Innovation Challenge (VSIC) Awards.
Luu Thanh Huyen, 30 – Co-founder at VOCO Center and VOCF
In 2019, Huyen was the co-founder and head consultant at Vietnam Online Career Fair (VOCF), the first-ever orientation and online career fair in Vietnam with a 51,000 followers Facebook fan page. As of late 2021, VOCF organized a total of seven online career fairs for more than 44,000 students, 33 businesses, and 9 million viewers. In 2020, Huyen continued her success streak with Vietnam online Career Orientation Center (VOCO), which reached three thousand subscriptions in 2021, providing more than 100 online conferences to its 10,000 attendees.
Ha Duy, 29 – Co-founder and CEO at Race Vietnam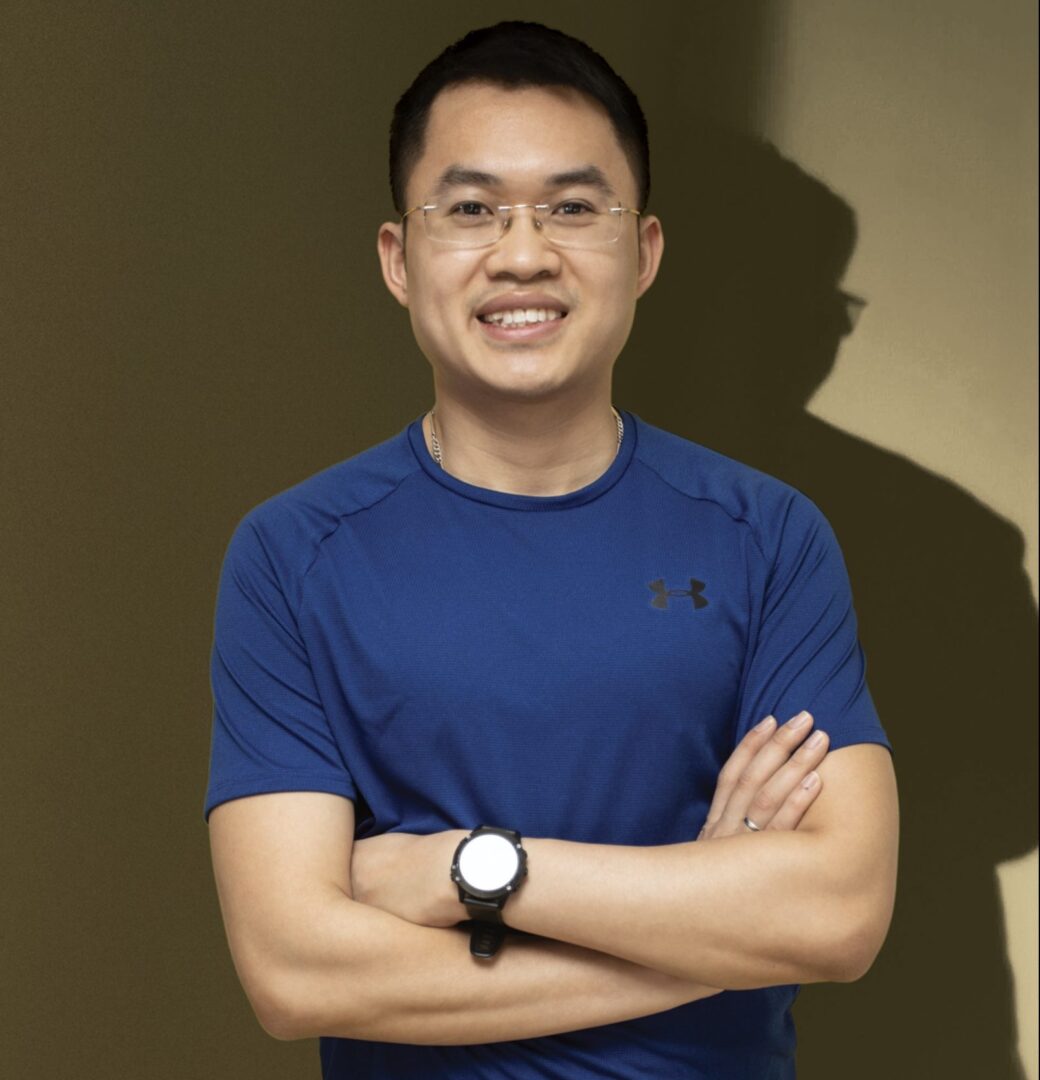 In 2016, Duy founded Race Vietnam and co-organized the very first professional marathon race in Ha Noi - Longbien Marathon, drawing more than five thousand participants to the event. Race Vietnam meets all the requirements set by the IAAF and AIMS. Since 2019, Duy has been the Regional Business Partner in Asia-Pacific at the Austria construction company Doka.
Ngo Thuy Anh, 28 – Co-founder and CEO at HASU
In March 2020, Thuy Anh founded HASU as an app that targets nurturing physical and mental well-being for elderly people. By the end of 2021, around 12,000 people over 50 have used HASU to exercise, find entertainment and connect with others. Now, HASU aims at convenience and more features for both the elderly users and their children or family members to stay connected.
Nguyen Thi Oanh, 26 – Professional Athlete
When first enrolled in a professional training program, it wasn't her lightweight physique that secured Oanh a spot in the national sports team, but rather her resilience and determination. As one of the most prominent Vietnamese track and field athletes, Oanh pocketed an array of awards, including an ASIAD bronze medal; a gold and silver medal at the Asian Beach Games; and five other individual gold medals at the SEA Games.
Ha Le Diem, 30 – Documentary Filmmaker
The documentary "Children of the Mist" that Diem directed won the 2021 IDFA Award for Best Directing. In her four years in the Northeastern province Ha Giang, Diem herself followed Di - the main protagonist, on her journey into adulthood. Using the H'Mong long-standing traditions and daily lives as the backdrop, Diem tells the story of conflicts between deep-rooted cultural practices and modern values and the children who are torn between the two parallel worlds.
Dang Mai Viet Hoang (G-Ducky), 24 – Rapper
G-Ducky was the runner-up in the 2020 Rap Viet competition, where he made a hit with his catchy rhymes, on-stage energy, and his song "Tien Nhieu De Lam Gi?" (Big Money For What). The song came second in Apple Music's most-streamed songs ranking and made it to the Vietnam Top 50 Spotify playlist within the first week it was released.
Ho Van Y, 25 – Vietnam National Futsal Team goalkeeper
In early 2022, Van Y was nominated "Best Men's Goalkeeper in the World" by the 2021 Futsal Planet Awards. He was also named among the top 10 for the "Best Goalkeeper in the World" at the 2018 UMBRO Futsal Awards, among other prestigious achievements.
Hoang Tung, 30 – Co-founder and head chef at T.U.N.G Dining
Tung is the co-founder and head chef at T.U.N.G Dining and Å by T.U.N.G, the first-ever tasting menu restaurant in Vietnam since 2018, which is still hard to come by in a market like Vietnam. In March 2021, T.U.N.G Dining was among the top 100 nominated restaurants for the 2021 Asia's 50 Best Restaurants Award.
Nguyen Phuong Linh (Flinh), 26 – Conceptual Performance Artist
A prominent performance artist among the youngest contemporary visual artists in Vietnam, Flinh performed at the 20th Nha San Anniversary in Ha Noi; 2018 NIPAF International Performance Festival in Japan; 2018 Asia Live Performance! Vietnam in Poland and Germany; 2019 "Polyphony: Southeast Asia" Exhibition in China; Performance Plus 2019 @ MoTplus in Ho Chi Minh; and 2020 Wuwei Performance Series in Singapore, among other performances across the world.
Bui Le Nhat Tien, 27 – Film producer
In 2018, Tien was the producer for Rom, a movie directed by Tran Thanh Huy. Bagging VND63 billion at the box office, Rom won the New Currents Award at the 24th Busan International Film Festival and the "New Flesh" Jury Award for Best First Feature Film at the 2020 Fantasia International Film Festival. In 2021, Tien co-founded Genesi Creative, which is in its Series B funding stage for her project "Tick It". At the 23rd Asian Project Market, Tick It was crowned winner of the CJ Entertainment Award.
Nguyen Thi Thu Nhi, 26 – WBO champion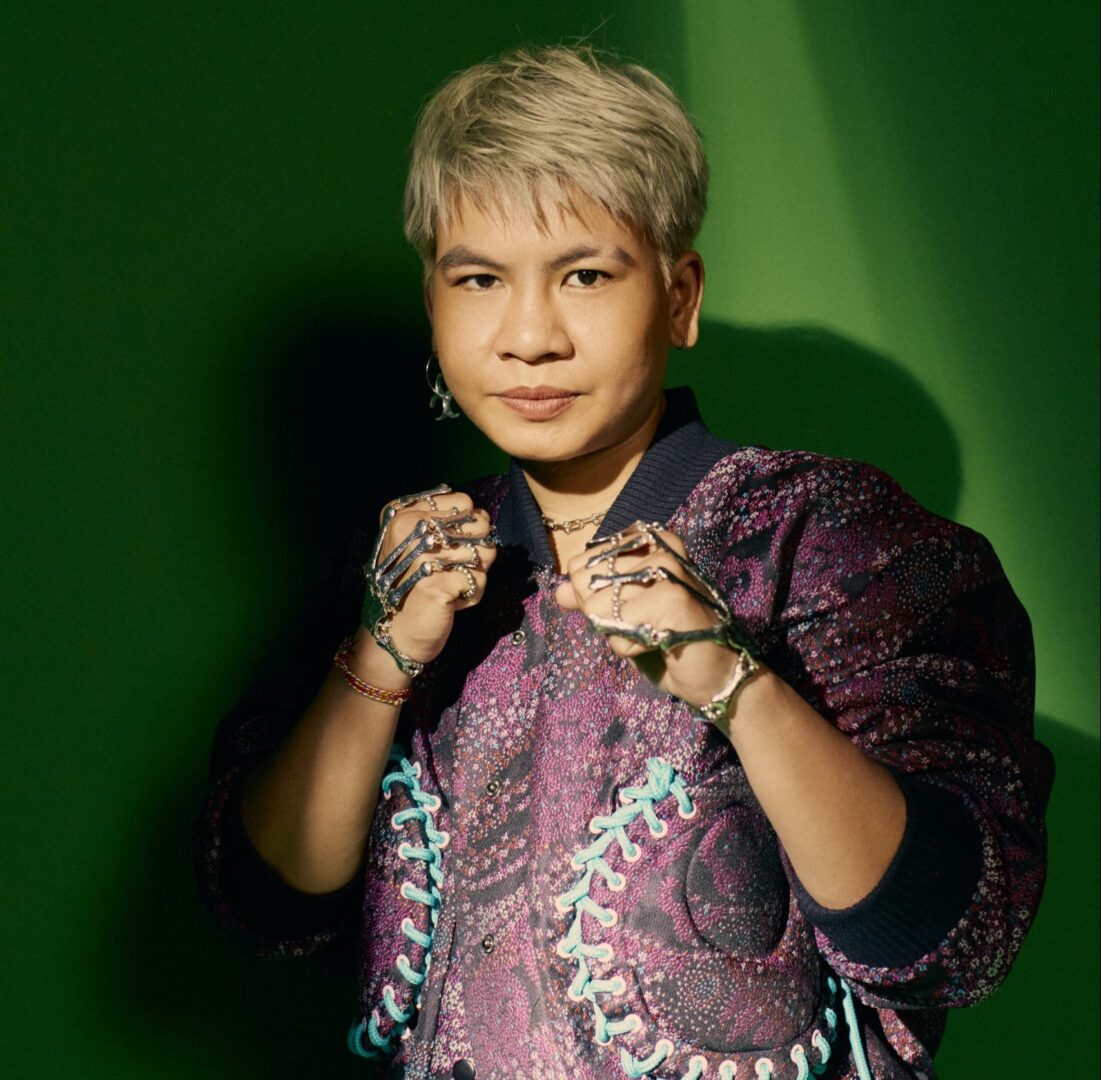 Professional boxer Thu Nhi is the reigning World Boxing Organization (WBO) female mini-flyweight champion after bringing back the first-ever WBO title for Vietnam in October 2021 as she defeated her 40-year-old Japanese opponent Etsuko Tada.
Hoang Le Quyen, 30 – Singer
The mezzo-soprano singer released three personal music albums named "Ve", "Song hap dan", and "Phac thao mua thu" from 2015 to 2018, along with the single "Xin cho hom nay troi di" in 2021. From 2015 to 2019, she organized two live concerts at Hanoi Opera House.
Dang Quang Dung (Meo Moc), 30 – Cartoonist
By the age of 30, the cartoonist already built an impressive portfolio of 16 comic titles with the estimated revenue grossing 300,000 - 350,000 sales. A few of his published comics include Meo Moc, Tay Du Hi, Meo Moc Black Book, and the "De Men" Awards winner Ly and Chun. His Facebook fan page Meo Moc gathered an impressive 315,000 followers.