On a recent dispatch to wintry Seoul, Vietcetera met with Eric Kyuong Won Park, the owner of Little Sisters Furniture, a company that grew out of an Italian motorcycle importation business. Today, they're capitalizing on a consumer base of younger generation Koreans wanting to inhabit spaces that have modern creative touches. They are also the exclusive distributor of District Eight pieces in South Korea furnishing some of the coolest coworking spaces and coffee shops in the country's capital.
So, at their showroom in Daejeon, we asked Eric to share how a love of snowboarding and motorbikes led to a burgeoning retail furniture brand that already has five stores across Korea with more to come.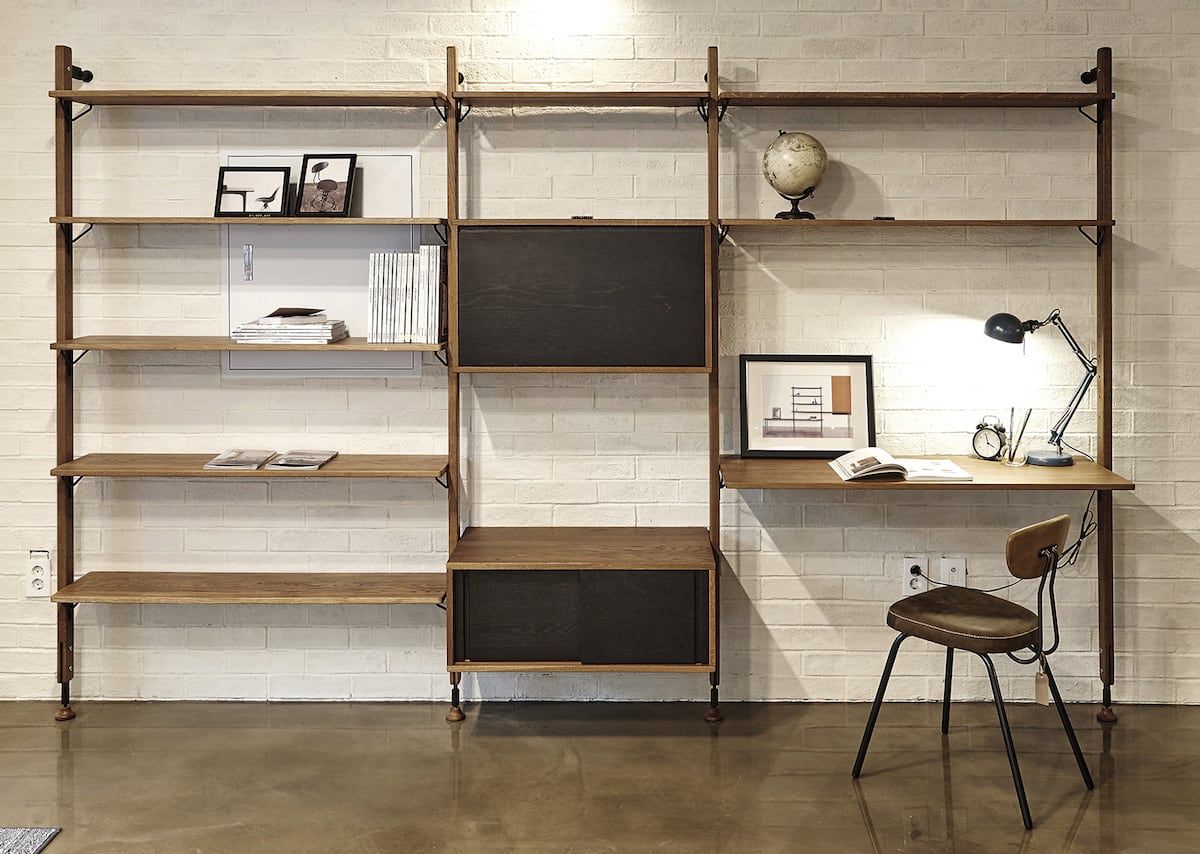 Where did the name "Little Sisters Furniture" come from?
So, my business partner is also my wife, and she's the little sister of her family. In Korean tradition, the little sister of the family is always considered to be more passionate than the first sister. My wife and business partner embodies that tradition—she's passionate about design and furniture. The name was a nice way to tie in our Korean background and traditions with our work with international brands. Also, many Korean-import companies tend to have English names—but in the domestic market, many Koreans don't remember those names well. So, to help build our brand awareness locally we decided to also use Korean characters in our name.
How did you end up in the furniture industry? What did you do before that?
After studying industrial art at Korea University—with a year of overseas study in Portland, Oregon—I focused on training to become a professional snowboarder. For ten years, I was an active member of the official Korean snowboarding organization.
After retiring from snowboarding, I imported Italian motorbikes to Korea—primarily Moto Guzzi bikes. But, like the rest of the world, Korea suffered from the 2008 financial crisis and I was forced to change my motorbike import business model, and look at other business possibilities.
How did you transition into furniture? And why were District Eight a good fit?
The furniture market here was relatively young in 2008, with Korean-style traditional furniture being the most dominant kind. I was more interested in modern creative designs. So, I looked to partner with a brand that had those characteristics, and that's when I discovered District Eight whose designs surprised and excited at the same time. I saw an immediate relationship with the motorcycles I had imported which also had a very industrial feel. But this was a risk for me as industrial furniture was a style that not too many people were interested in. Korean people generally prefer 100% wood products—they don't want steel or iron. To see District Eight fuse wood with steel was a first for me and I jumped at the opportunity to work with them.
What is your market? How do you feel tastes are evolving in Korea?
Korean customers are not too progressive…yet. Traditionally, there were two segments of customers—one that wants to only buy traditional styles; and another that only looks for modern designs.
However, we're starting to see a trend where younger consumers want to mix things up. They don't just want a functional space; they want apartments and offices that are memorable and stylish. While it's nice to see that progression, the reality is that 80% of Korean customers are still relatively conservative with their design choices. The other 20% is our market. We work mostly with the 28 to 38 age group—families who are usually white collar professionals. Now, we have locations throughout Korea: in Busan, Seoul, and Daejeon. And we're looking at opening two more stores in some smaller Korean cities.
Have you been to Vietnam? What were your impressions of the country?
I've visited ten times. My first visit was nearly 10 years ago. I'd love to move to Vietnam if I had the chance. I'd live in the heart of the city in a house—not an apartment—somewhere with Vietnamese and French character—a place with balance. I find that many Vietnamese cities offer that balance, whereas other cities in Asia don't. Da Nang has nice surf so it'd be my top pick.
When people ask why you are collaborating with a Vietnamese company, what do you say?
Many of our customers already know that District Eight's origins come from the company's British and Australian founders. But we always share the story that the furniture is designed and crafted in Vietnam. That fact alone surprises our customers. We tell them that the story of District Eight resonates with us because of the passion and style behind the products—and the fact that it has world-class production standards.
When comparing the overall quality and craftsmanship of furniture manufacturers across the world, I feel Europe is at the top but Vietnam is a very close second.
Are perceptions of Vietnam and Vietnamese products changing then?
Having visited Vietnam, I've seen the production standards first hand. Most Koreans haven't had that exposure. This sometimes limits people's perception of Vietnam's brand. Often, people wrongly compare it to China.
For those with first-hand experience with Vietnamese brands such as District Eight, they notice the fine details. Korean customers are discerning enough to consider what furniture pieces have under the hood, rather just their appearance. In my experience, European customers make decisions mostly based on style; while Korean customers do consider style but they are also concerned with how each piece is made.
And aside from furniture, Vietnamese food is a trending choice among the younger generation here. Many of Vietnam's cities, especially the coastal ones like Da Nang are top destinations for holidays for Korean travelers too.
What are some notable projects that Little Sisters Furniture has been involved in?
In recent years, we've sold District Eight pieces to WeWork and Starbucks. Another notable project we've worked on in the past was installing District Eight pieces at the Devil's Door Brewery—a popular rooftop craft beer pub—in Seoul's Shinsegae shopping district.
This year, we're making plans to collaborate with more interior designers. Our strategy has always been to win local customers, but we're also keen to do more work in the B2B sector. And we'd love to do more projects with hotels and other commercial projects.
What are some of the best sellers at Little Sisters Furniture?
The Theo and Distrikt collections, most notably the Theo Wall Units, Distrikt Chaise Sofa, and the Distrikt Bed