From soup kitchens to gala dinners (including of the virtual kind), food and do-gooding have always intersected neatly in Vietnam. A recent crop of events and charities that popped up on our radar are testing out new recipes, all in the spirit of giving.
Celebrity Fights: Chef Edition
On March 21st, ten of Saigon's leading restaurants are sending their head chefs to battle it out in the boxing ring of Saigon's Sports Club — a sprawling mixed martial arts and cross-training centre in District 7. While admittedly not the most common setting for a fine-dining experience, the choice of the venue was dictated by the nature of the evening's main attraction.
As the contestants are warming up and chilled champagne is being passed around, the public's appetites will no doubt be whetted by the prospect of tucking into a 6-course dinner from the city's top chefs catered by the Park Hyatt while watching the said culinary stars getting pummeled on stage.
Tickets are selling for VND 7 million per person including pre-dinner drinks plus wine and beer throughout the meal. Pricey, yes, but Celebrity Fights: Chef Edition promises more than bread and circus: the organizers pledged all the proceeds (the target is US$ 100,000) to children's charities.
Swire's Long Lunch
Last year, Swire Group's Rep Office in Vietnam partnered with Newborns Vietnam, a charity, to host the inaugural Swire Christmas Long Lunch that raised enough money through individual donations to purchase and deliver one of the 12 emergency resuscitation boxes donated by Newborns to 6 hospitals in January. These fully equipped boxes, along with the training which Newborns provide, will help to dramatically reduce the number of newborn deaths.
Swire is planning to go bigger this year and hopes to raise enough funds to improve Vietnam's neonatal transport system. Right now, babies can only transfer to hospitals in ordinary ambulances without incubators/oxygen or staff specially trained in resuscitation. As a result, many babies die or are irreversibly damaged en route simply because the transport which takes them is not fit for purpose.
So, this year, Newborns' ambition is to create this first customized neonatal ambulance in Vietnam. They are working with the Hanoi Department of Health, three major hospitals and nine other city hospitals to develop the first Managed Neonatal Network and are now preparing to buy the first ambulance.
A van suitable for Vietnam needs will be converted by a specialist ambulance provider in a more developed Asian country first, similar to how ambulances for adult patients converted from Ford and Mercedes-Benz vans are already being imported into Vietnam.
The cost of importing and outfitting each converted van with two neonatal incubators is about US$ 100,000. Newborns has raised some of the funds for this prototype but still needs another US$ 25,000 within 2021. To support the initiative, please get in touch with Newborns Vietnam.
Little Rose Bakery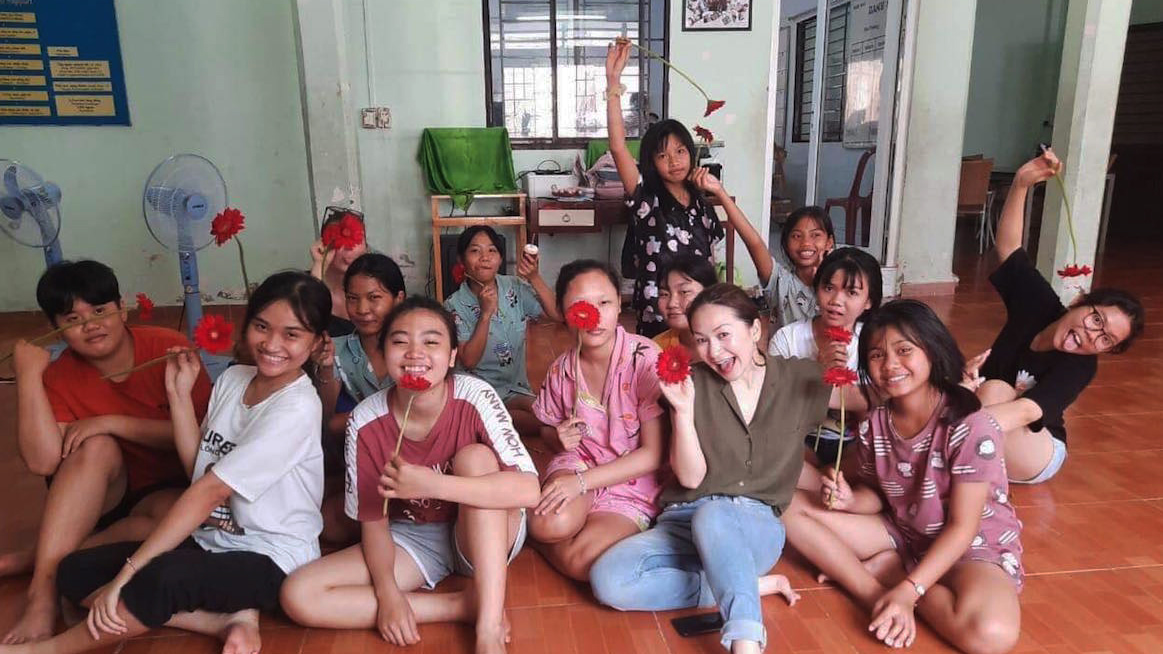 Little Rose Warm Shelter, a Vietnam-based non-profit organization supporting girls who are at risk of abuse or trafficking, established the Little Rose Bakery in 2017. Its cakes, cookies, pastries and bread are affordable and delicious, which is something many local and expatriate communities surrounding the orphanage can attest to. The bakery also supplies some of the local schools and businesses.
In addition to creating a vocational training opportunity for the older girls who are trained by Vietnamese and Western experts in a range of local and Western specialties, the bakery is a source of sustainable income for the orphanage. The produce is locally sourced and all goodies are produced in the orphanage's own bakehouse.
You can help by ordering cakes from the Little Rose Bakery, volunteering at the bakery or by sending in-kind and cash donations.