In our continued coverage of stories around the new Vietnam, we meet with Fred Wissink. The personality behind the new exhibition Expats in Vietnam, Fred has created a project that seeks to tell the stories of expats living in Vietnam through photography.
A Canadian of Dutch ancestry, Fred came to Vietnam 11 years ago with the intention of heading back on the road soon after. But something about Saigon has kept him here. We meet with Fred to discuss his new project, while learning about his opinions of living here compared to other mega Asian cities like Seoul and Shanghai.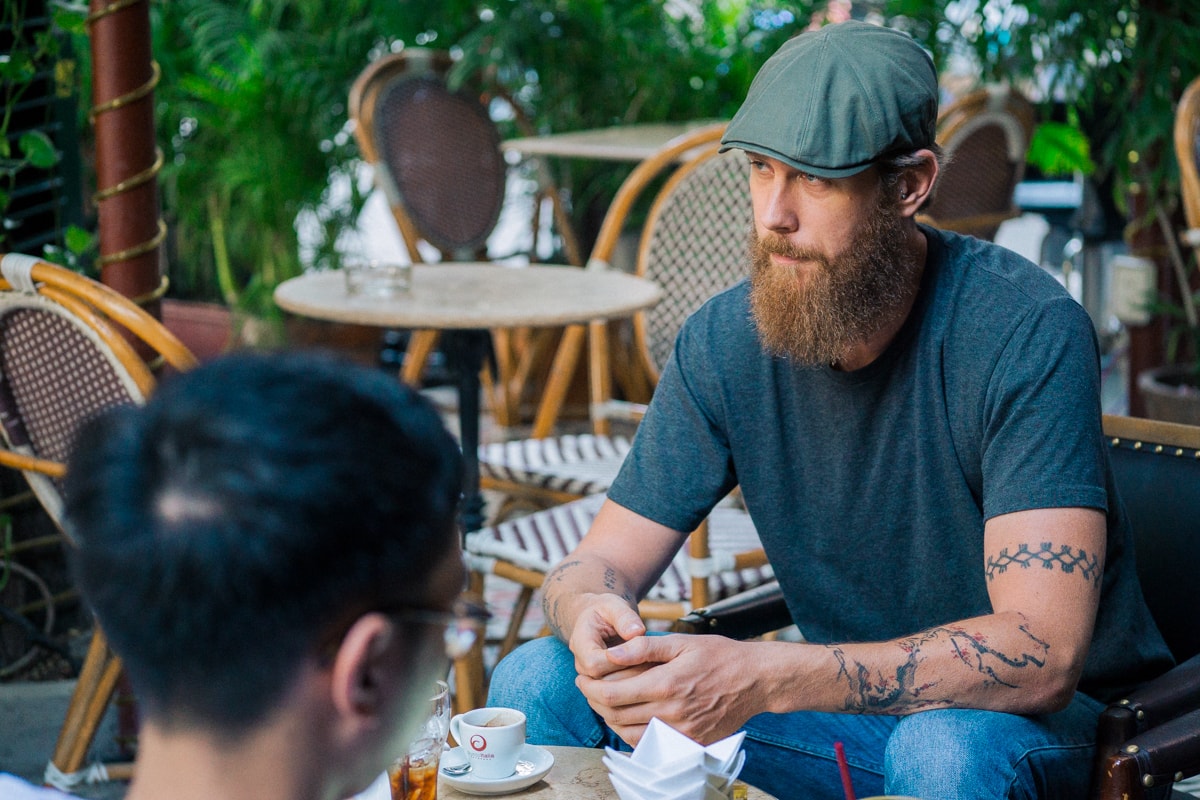 Why is your exhibition called "Expats" in Vietnam? What is an expat in your definition?
Expats or immigrants. If you're white, people automatically label you as an expat. I disagree with that. Expats are people who move but never take on the nationality of where they go. Immigration is when they want to become a citizen. For example, my Dutch parents moved to Canada with the intention to become Canadian. Today, they will always be Dutch, but they will also be Canadians. Expats come to a place and live there. But will I ever pick up Vietnamese nationality? Probably not and it's not my intention to. With this book and exhibition, I want to showcase that Vietnam has become a home to many diverse types of people. They're still all from their home countries and for whatever reason now call Vietnam home.
What keeps most of the expats here? Are there any common themes?
Many came here on a whim. And many thought it was cool, so they stuck around. Most of the expats that stay here long term are people that start things. Many enjoy from the Vietnam experience from the very beginning, others don't like it. Either way you stay around for a while.
The opportunity factor of Vietnam's emerging economy is also a large part of the trend. Like the American Dream, the Vietnam story is one that is compelling, adventurous, but also full of potholes. The people are friendly and the weather is nice. While there are horror stories of people getting into difficult situations, those days are part of the older mindset. Now you don't see it as often. We aren't seeing it as often because many of the millennial generation Vietnamese aren't seeing expats as 'taking over' but rather 'trying something'. The days of expats coming in and throwing cash around are over. The era of Vietnamese people building for themselves is now. Vietnamese people are absorbing information from all over now at an amazing rate and are able to build and execute fast. In this age, expats who are here to direct and tell other people to do things won't last too long. Many of the most successful expats see the relationship with Vietnam as symbiotic and mutually beneficial. Those that fail approach it a different way.
Why did you start your Expats exhibition project? What are some insights you've learned along the way?
I started this project in early 2013. The original idea was to ask "why are you here" for expats in all of the places that I've lived in Asia. It narrowed to Vietnam, then again to just Saigon. In this city alone, there are too many stories to tell. I know most of the personalities behind these stories casually, but never really spoke to them a lot. This project has given me the opportunity to truly understand their stories. I created a list of 150 people. Some were quick to get reply, others never responded, some were not in Vietnam anymore.
Jerry Cruz
James Wolf
Sandip Rahkit
Elke Ray
Henri Hubert
Dammy Abdulkadri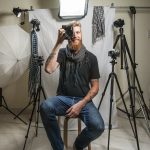 Fred Wissink
Kaoru
Vivek Chaudhary
When I profiled one French expat, I then met a bunch of other French people. I met one Hong Kong expat, then a bunch of other people from that group. Koreans have been impossible to get to know, they're very closed off. It's a 100,000-person strong community, but they're all in District 7. And some don't speak any English. They have their own group and don't have to deviate outside of it to do business or live comfortably. Outside of the Korean community, there's an estimated 50,000 expats in Saigon.
How does it compare living in Saigon compared to other Asian cities?
I've spent a total of 17 years in Asia, 11 of them in Vietnam. I never expected to stay this long. I'm fluent in Korean and spent a significant amount of time living there. Vietnamese people are more likely to speak English with you than "force" you to learn their language. Korean and Chinese are different. It's also fascinating to see the gap in generational thinking in Vietnam. Younger people here spend so fast. The older generation is conservative and tends to save more. Vietnam is hitting its stride in consumerism, just like Korea and China a decade ago.
Who should we speak with?
Nam Quan. He's a local. He's into the scene about what young people are doing and thinking. He studied English here and went off to study in Australia for a year. If you want insights about local culture, he's the person to speak with.