"Fun, simple, curious", said Tran Le Thu Giang, producer of YouTube channel Giang Oi, as she describes herself. "Your readers probably anticipate deep meaning and a good story behind my channel's name. Giang is my first name, "oi" is a Vietnamese interjection. "Giang Oi" is short, memorable, and inherently Vietnamese. It sounds endearing. That's all there is to it."
Graduating with a major in Fashion Design & Technology, Giang went on to complete her Master's in International Fashion Marketing in the UK. She started out as a stylist, marketing & fashion reporter later taking a slow, steady turn into content creation. From blogging at GiangOi.com, recording podcasts on SoundCloud Giang Oi Radio, to acquiring 500,000 YouTube subscribers, she documents, in her own words, the "adulthood of a weirdo."
Lately Giang has been occupied by her next milestone in being an adult — getting married to her best friend. In the middle of her wedding planning, she set aside time to share with us her story.
When did you start blogging? How did you find your own voice on YouTube?
I've loved journaling since I learned how to write. I used to do it daily. Blogging for me was similar to writing a diary, the key difference is having it published online. Vlogging, however, was a hobby I took up during my studies abroad. I was exposed to so many new, exciting experiences that I wanted to document each in a different way. The vlogs were initially just for my parents to watch and catch up with their daughter in a foreign land, and for the sake of recording memories.
At the time, I was into makeup so I wanted to start a beauty channel on YouTube. After two months, I realized I enjoyed talking about my daily experience more than lipstick and eyeliners. Soon, it became the main direction of my channel's content.
The content creator community in Vietnam is growing rapidly. How do you set yourself apart?
Many people like to think that there must be a methodical approach into content, a formula for success. If there is, I haven't found it. For me, whatever goes on in my life goes on my channel. Topics can be as simple, mundane, and sometimes frustrating as caring for thinning hair or going shopping. I give my audience a lense into my personal journey just like I would to a friend. They turn to my channel for authentic, yet positive, thoughts and advice. Sometimes they find themselves in my stories.
That's also why I don't invest a lot in a professional setup. I don't want my videos to be fancy and distant from the life of an average person. If there's a long-term strategy that I'm following, it would be to help my viewers find daily joy in the videos I make.
Do you think the people who make their YouTube channel full-time jobs, including yourself, are brave?
Some people search forever, or never start searching, for a job that makes them happy. I found one that I can do day and night without getting bored. So why not pursue it?
I understand that for many, giving up their day job to freelance is a big risk. It was a manageable risk when I took it because I was very well-prepared. I even thought to myself if this "YouTube thing" didn't work out, I could always go back to finding a new job. As long as I'm still alive and kicking, nothing is an impossible risk.
Did this switch in your career change your mindset or enlighten you in some way?
After making the turn into full-time vlogging, I started to experience life on a deeper level.
I appreciate both my time as a corporate employee and as a freelancer. It taught me to value my own labor and set priorities in life. I learned to ask why to the way things work, being fully aware of what I know is only the tip of the iceberg. I adopted a growth mindset and kept on pushing my own limits.
So yes, the change in my career has been enlightening.
Your journey with Giang Oi must have been spectacular. How did it help you grow, personally?
I'm working and creating full-time. This freedom is what the past me could not have dreamed of. I have major control over my own time, finances, and work. The job I do today brings joy to me and motivates others to become better versions of themselves. For example. the voice I have in our community contributes to better animal welfare, a cause I deeply care about.
There are hectic and stressful moments in my current job just like there would be in other careers. Still, I'm thankful for all of that every minute of my life. I know I didn't make it all by myself. I owe my success to others. My viewers are the biggest part of that crowd.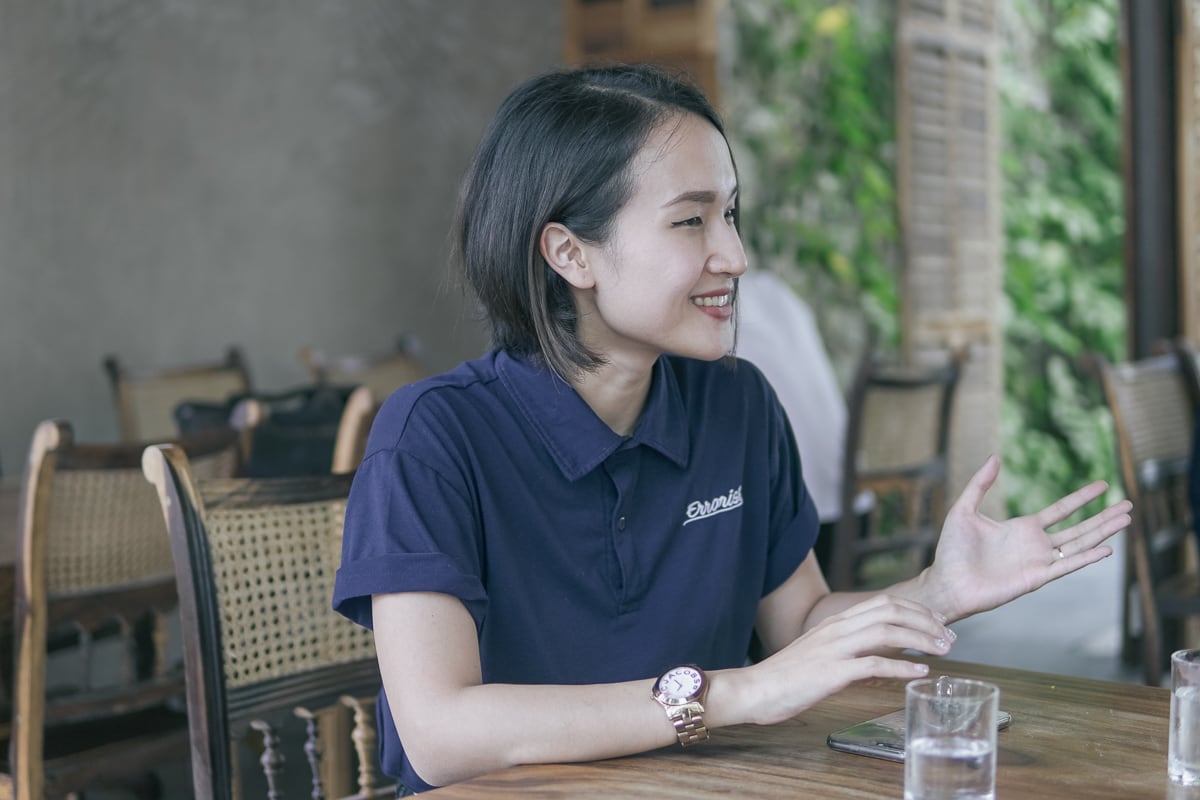 How does a day in the life of a YouTuber go by?
Some people mistaken my life for that of an influencer who spends her day swimming through designer clothes and lipsticks. She would carry her Macbook on sponsored trips to Instagram-worthy cafes or resorts for social media check-ins. I'm not familiar with that scenario at all. I spend most of my day at home, in front of my camera and my desktop. The rest of the time you can find me at business meetings or social events. If I'm not working, I hang out with my cats, friends and family.
What's your definition of a life well-lived?
It's entirely subjective, so it varies among different people. I do think I have a good life; you can see most of it on my channel. I wake up to a cozy house, fluffy kitties, and my best-friend-turned-fiance next to me. I work hard. I see friends and family often. I love my boring, balanced, well-rounded life.
Social media make materialistic means and external validation extremely desirable in the public eye. I doubt that lifestyle would make me any happier than indulging myself in comfortable boxers and petting my cats.
Aside from YouTubing, what are you up to lately?
I'm an independent producer so I do research and learn as much as I can about content creation that is experimental and innovative. I bring what I've learned into my podcasts and other platforms.
I also like to support causes I care about such as youth empowerment and animal welfare. I carve out time in my calendar for youth programs and fundraising events.
Can you tell us a bit about your upcoming projects?
I recently took a strange liking to ASMR, so I'm planning on a separate channel for it. I tested out one ASMR video on my current channel and viewers seem to like them as well. Other than that, I'm on my way to my first book.