Originals such as Bombay Sapphire and Tanqueray Gin continue their global track records of success here in Vietnam. Gin remains on the rise in Vietnam's cocktail scene. There is also the emergence of Vietnam's first homegrown craft dry gin brand which recently hit the shelves of bars in Vietnam, Sông Cái Distillery.
The spirit's emergence is a sign that Vietnam's beverage scene continues to enjoy greater access to higher quality suppliers and ingredients. For example, there are more tonics on the market than ever before. The official tonic partner of Gin Festival Saigon 2019 is Thomas Henry Tonic Water. It's best known for its delicate floral and citrus aromas and comes in flavors like elderflower.
Teeming with speakeasies, bars, and lounges that are hosting larger audiences than ever, Saigon may well have one of the best drinking scenes in South East Asia. While these bars are spread all across town, the heart of this emerging scene remains at the city center in District 1, where young enthusiasts established a community back in the late 2000s. Today, every manner of drinking business can be found throughout the city. In our next edition, we'll go in-depth and share the drink of choice and bartender from each venue. Meanwhile, here's what you need to know for the upcoming Gin Festival 2019, where 28 venues, 14 gin brands, and Thomas Henry Tonic Water will be featured.
Date: 7th September, 2019
Time: 16:00 – late
Location: Ballroom – Caravelle Hotel Saigon. 19 Lam Sơn Square, Bến Nghé, Quận 1, Hồ Chí Minh
Which gins will be on offer?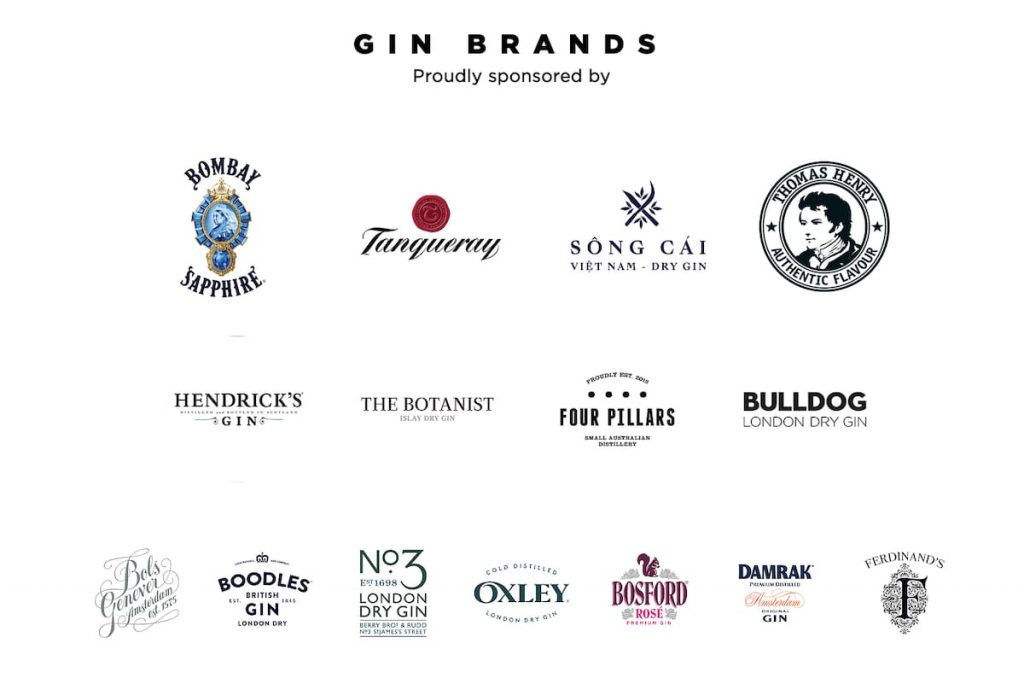 Which venues will be represented at the festival? 
Facebook | Instagram | Website | Booking Link
Check out Vietcetera's coverage of last year's Gin Festival here:
[Article] Gin Fest Saigon's Search For The City's Best Gin Cocktail: Part 1
[Article] Gin Fest Saigon's Search For The City's Best Gin Cocktail: Part 2