Vietnam is the number one exporter of cashews in the world, but it was only recently that Vietnam realized its full potential for this nutty delicacy. Utilizing the culinary versatility of cashews, Lê Na created Kashew Cheese, a vegan artisan cheese produced from Vietnamese cashews. In an effort to learn more about the creative, health-oriented industry, Vietcetera reached out to founder Lê Na to learn about her animated passion, cashew-based cheese production, and the future of vegan food in Vietnam.
What is your career background and how did you come up with the idea for Kashew Cheese?
I studied business and international finance at Foreign Trade University (FTU) in Hanoi. When I graduated, I felt uninspired and disconnected with what I was studying. Consequently, I started a journey to learn more about myself.
I moved to Saigon four years ago. It was exciting, and I discovered a refreshing freedom to explore. At the time, I still didn't know exactly what I wanted to do with my life. I knew, however, that I wanted to care for my health, body, and mind. Most importantly, I needed to give myself license to pursue hands-on work.
That was when I started to develop an interest in nutrition. It then led me to research food, farming, and agriculture. I started to wonder how the food and beverage (F&B) industry could use ingredients more sustainably.
After much research, I went vegan to explore the various health benefits. Soon after, the concept of vegan cheese sparked my curiosity. I learned that international vegan cheese producers were buying cashews from Vietnam, but the industry didn't exist in Vietnam. Presented with a fruitful idea, I decided to make it myself.
Since cashews are grown here, Vietnamese cashew products should be the best. I challenged myself to master cheese-production and create the best cashew cheese. Four years later, it became a business, and I'm happy to share my passion with my customers.
Tell us about the process that's involved in the making of your cashew cheese.
Making Kashew cheese is similar to the process of making normal cheese, except we incorporate cashews instead of dairy. The cheese undergoes the same process of fermentation and aging and can be mixed and shaped in a variety of ways.
Different types of cheese [require] different processes. We have a variety of product lines that range from fermented cheeses like aged cheese and cream cheese…to fresh cheeses like feta and mozzarella…[with] a different method of production.
Fresh cheeses like ricotta and feta undergo the same production process as their traditional dairy counterparts. However, the cow's or goat's milk is substituted with cashew milk. Camembert and blue cheese is a bit difficult to explain, but they use different cultures and require careful handling of the mold during the aging process.
What items on the menu are your personal favorites and which ones are bestsellers?
My favorite is the Camembert because of its complexity and technical requirements. It's the hardest one to get right, but once you do, it's extremely rewarding. It also has a really interesting contrast with a harder, slightly bitter rind texture on the outside and a soft, creamy, and gooey texture on the inside. I feel proud that I've managed to make this type of cheese that has a similar taste and texture to the original Camembert, yet it's 100 percent plant-based from cashews.
The "Kashew Classic Aged Cheese" is the bestseller because it's the most versatile and easy to cook with. It can be combined with other foods such as in sauces for pasta, sandwiches, toppings, and dips. It also has the simplest flavour, making it easy for people to try and introduce to their friends.
Cheese consumption is still relatively low compared to many other countries, although its popularity is growing. What have you done to make your products more appealing to Vietnamese consumers?
The Vietnamese palate for food is becoming more international. At the Kashew Deli, we've been creating a variety of popular foods that people love, such as deli-style sandwiches, cheese boards with wine, Kashew milk and shakes with cacao, and Kashew milk coffee. All (the products) are plant-based. We've been making friendly food that vegans, non-vegans, Vietnamese and foreigners can enjoy.
Vegan cheese is very versatile. Because it's made from nuts, vegan cheese mixes well with local spices like pepper, chili and turmeric. In Vietnam, we also have a tradition of fermenting tofu, beans, and vegetables. The processes are quite similar, and they all produce the prominent Vietnamese taste profile of rich, contrasting flavors.
Interestingly, vegan cheese doesn't strictly abide by traditional techniques that normal cheese does. Though we follow some of these techniques, the concept is much more flexible, and you can mix in all sorts of fruits, spices, herbs, and veggies. You can cross molds too.
In that sense, it's very creative and can be easily adapted to local culture. We once created Kashew Banh Mi and it tasted great. We want to do more things like this to change the way people think about plant-based food.
Do you think a plant-based diet will take root in Vietnamese culture anytime soon? What do you think it would take to make this happen?
There is already a strong Buddhist culture here. People choose to eat vegan food in Vietnam, "an chay", one-two times a month to restore balance. So we think the plant-based movement is a logical choice for anyone in Vietnam and around the world. We need to eat a balanced diet and reduce emissions and animal cruelty. It's a growing, global trend as people become more conscious about their health and the environment. We believe it will catch on in Vietnam too because people are already very health-conscious. It's not just about plant-based food: it's also about clean food. Even plant-based food can be unnatural and unhealthy. We want to make something that is good for our diet, but doesn't sacrifice flavor.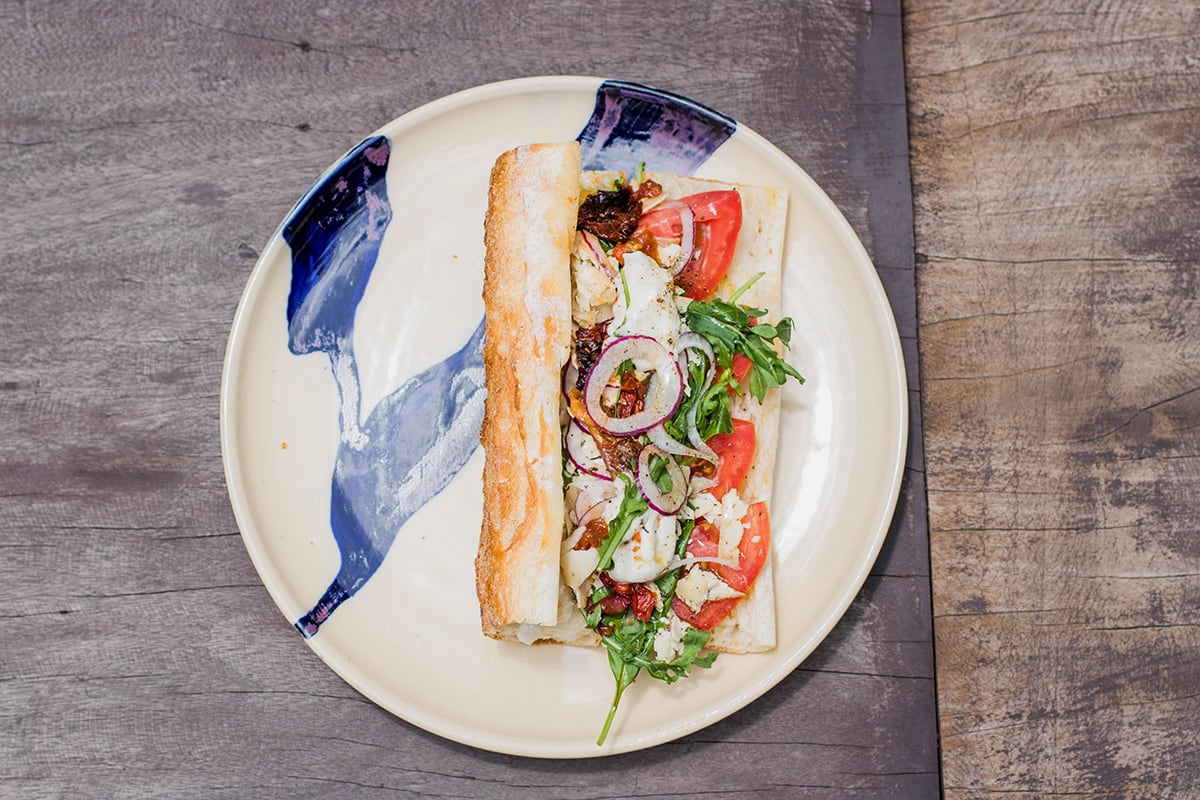 To make the plant-based diet take root in Vietnamese culture, we think that more F&B businesses need to provide balanced options to their customers. The industry can promote this idea by educating consumers on the health benefits of, let's say, dairy vs. plant-based food. There are pure scientific facts which illustrate the benefits, but people need to be aware to make better choices. We also need to show people that plant-based food is not simply a boring vegan option on the menu. It can be creative and delicious.