Danish toymaker Lego is building a $1-billion factory in Vietnam to meet growing demand for its iconic interlocking blocks in Asia. Set to rise at the Vietnam Singapore Industrial (VSIP) just outside Ho Chi Minh City, the 44-hectare site is expected to create up to 4,000 jobs over the next 15 years.
The new Lego facility, its sixth factory in the world and second in Asia, will begin construction in the second half of 2022, and production is due to start in 2024, the company said in a statement last week. It will also be Lego's first carbon-neutral factory, powered by solar energy.
Lego, established in 1932, is known for its colorful building blocks, a favorite among children across the globe. The company has also expanded its businesses over the years, building several amusement parks called Legoland.
Vietnam in recent years has been rapidly installing vast amounts of solar panels to help meet the growing country's ravenous energy demand, with incentives for investors to build mega solar power plants. The Lego factory will have rooftop solar panels and use electricity from a nearby solar plant built by VSIP, the company said.
The Vietnamese government's "plans to invest in expanding renewable energy production infrastructure, and a collaborative approach to working with foreign companies who are seeking to make high-quality investments, were among the factors in our decision to build here," said Carsten Rasmussen, chief operating officer of Lego.
The new site expands Lego's global supply chain, with Vietnam's proximity to its major markets. The Vietnam factory will provide flexibility to respond quickly to shifts in local consumer demand, shorten the supply chain and reduce the environmental impact of shipping long distances, the company said. The factory will focus on molding and packing, and will supply the Asian market.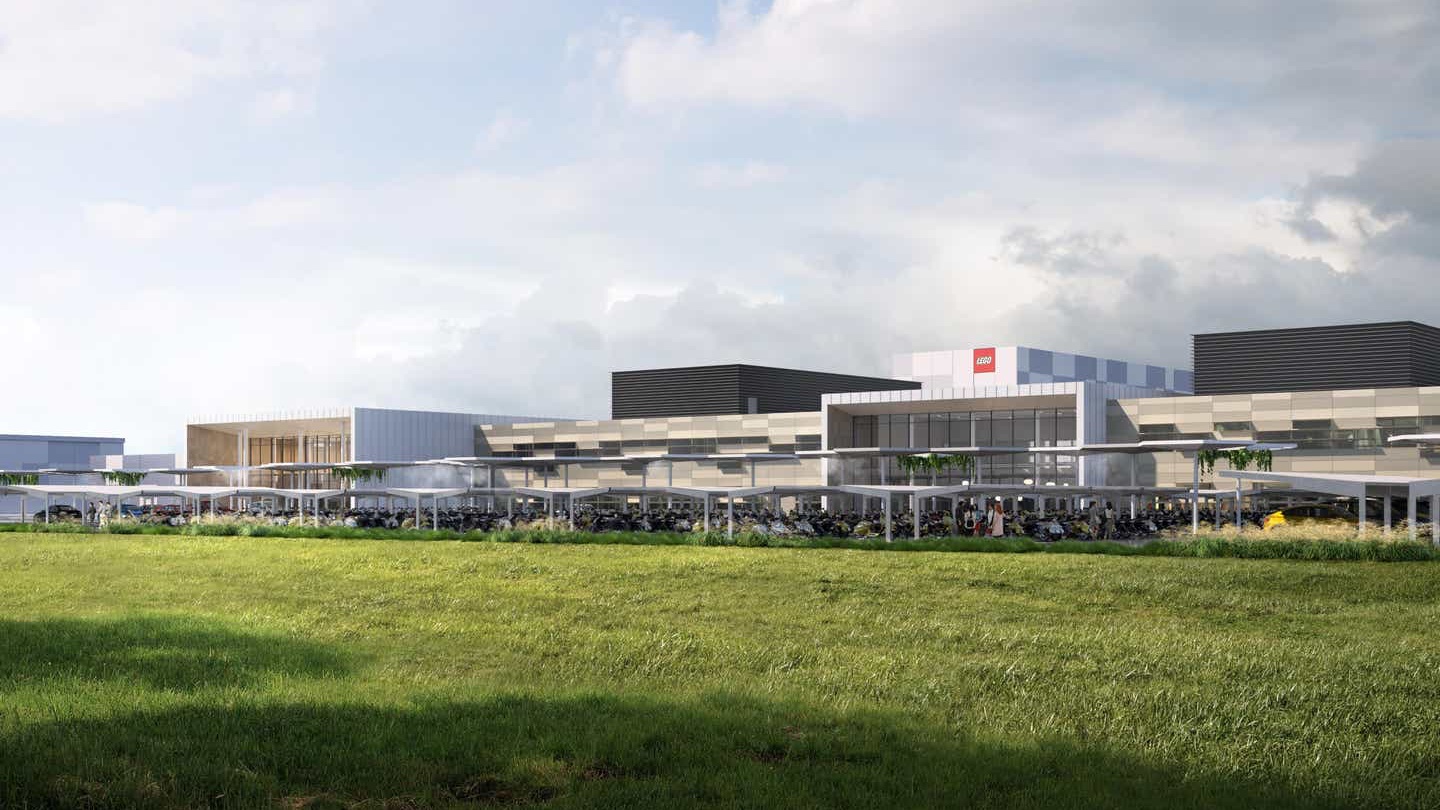 "We are excited to collaborate with the LEGO Group on this important investment and honored they selected Vietnam Singapore Industrial Park III in Binh Duong Province," said Nguyen Phu Thinh, general director of VSIP."We are committed to offering international companies high-quality investments and sustainable solutions to create attractive long-term development opportunities."
Vietnam has long been considered a leading manufacturing and sourcing destination, as companies moved away from economies involved in trade wars. But a surge of COVID-19 cases this year and prolonged factory closures dealt a blow to that reputation as supply chain woes hurt companies with operations in Vietnam including Adidas and Nike. Still, over the years, Vietnam's low labor and production costs and strong economic growth have attracted big companies like South Korea's Samsung, Japan's Panasonic, Taiwan's Foxconn, and now, Denmark's Lego.
These foreign investments have opened millions of job opportunities for Vietnamese workers. Samsung alone employs 110,000 employees across its four factories in Vietnam. According to a study by the United Nations Fund for Population Activities, Vietnam is in the period of "golden population structure" from 2020 to 2040. From labor cost to labor quality and demographic structure, the country has a fairly high advantage compared to the rest of the countries in the region, the study said.
With its new factory in Binh Duong Province, which topped per capita income in Vietnam in 2020, Lego will directly provide thousands of jobs to the region and indirectly support local businesses and communities. The company will start recruiting workers by the second half of 2023.
Skilled local employees will be trained to operate the same high-tech production equipment used in every Lego factory around the world. This will make sure that each brick is made to the accuracy of 1/10th of a hair's width so that it fits perfectly with bricks and products made over the past 60 years.
When completed, Lego Vietnam will be the largest investment made by a Danish company in the country, a milestone in Denmark and Vietnam's 50-year diplomatic relations.