Ahead of the Italian Design Day 2021 celebration in Vietnam, Vietcetera spoke with this year's Design Ambassador - architect Massimo Roj, one of Italy's most prominent architects, with works recognized for the seamless and creative combination of modern technology and cultural flair.
The interiors of Progetto CMR by Massimo Roj in Milan look like a rock museum, with the faces of legends enshrined on the walls. Massimo is a self-confessed rock lover. In March 2020, he published "Rocktecture", a book detailing 25 years of architectural development by the Progetto CMR; and as the title entails, a glimpse of the master architect's love for music.
In our conversation with Massimo Roj, he shares his journey as an architect, his principles in design, the urban regeneration movement propelled by Italy, and how he associates music with his works.
Architecture and rock music are interesting duos. How do you connect these two?
It was Bruno Zevi, a well-known architecture critic, who said that painting has two dimensions, the sculpture has three, architecture is all around us, and also music envelops us, we are immersed in it.
Rock and roll are about freedom, innovation, and change. Architecture is most likely the art that best interprets these, opening opportunities to gain a new understanding of the world Architecture, like music, can and must be more than just pure and simple emotion; it must simultaneously carry an expression of a message of sharing, participation, sustainability — expanded not only to the sphere where it's built but to dimensions of humanity, environment, economy, and society.
Then it's natural for me to get inspired by and be passionate about music and design.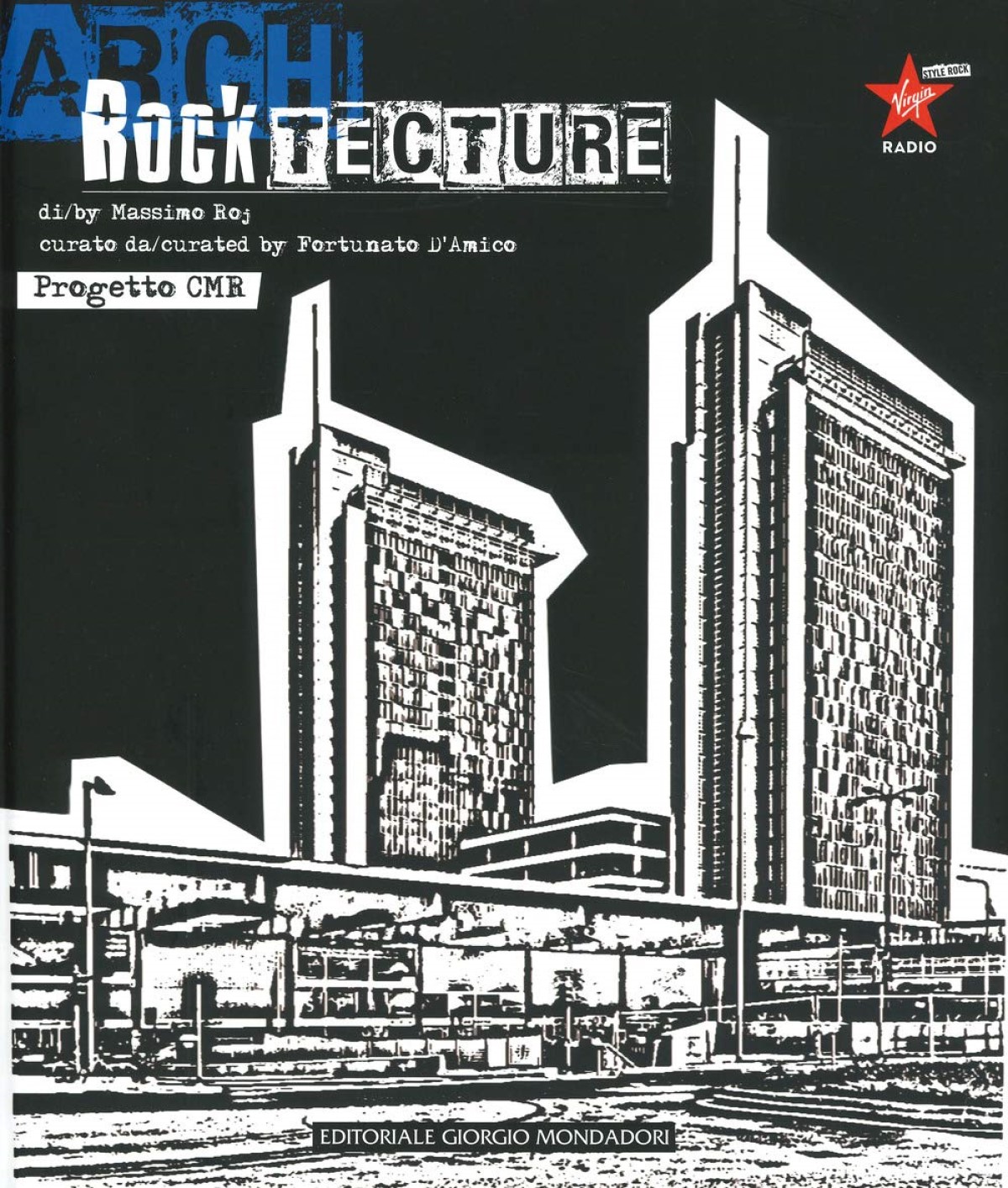 What makes you most proud of your hometown Milan?
Design and fashion. Milan and Lombardy are famous for their high-quality fabric. But since the 90s, these two cities have been known all over the world for fashion and design, boasting combined expertise in industrial processes and great creativity.
What or who is your architectural influence?
Probably Centre Pompidou in Parigi by Renzo Piano and Richard Rogers is the opera that most influenced me in my youth. Also, the masters of Italian Rationalism have been very important (Terragni, Bottoni, and Libera among others) and on a more international scale, Louis Khan and Luis Barràgan.
Can you explain more about your "Less Ego More Eco" approach?
Nevermore than in this moment do we have to be ethical and sustainable, also socially speaking, thinking about recovery and the common good. This slogan was born at a convention in Shanghai many years ago. While listening to the speakers, it was apparent that they were all very focused on their interests. But working with architecture and territories means having to deal with people's lives and natural resources so we have to be inclusive.
The book "Less Ego More Eco" of course contains many words but its meaning can be condensed into six words or rather, five words, five meaningful pillars, and one adjective.
Aesthetics, planning, development, technology, economy. Sustainable.
We are ready to share a "social pact" that will lead to greater values and respect for the environment. To design with a sustainable perspective, following an "inside-out" criterion, means starting from a phase of listening to the needs of the individual and becoming part of the community.
Despite our diversity, we come together through technologies that have broken down the dimension of space and time, and we are faced with the need to address the environmental emergency. Each territory generates an architecture that flows naturally, an "environment grammar": the secret is going back to the centrality of mankind, not of the works he created.
What propelled urban regeneration in Italy?
Italy is a country in which cities are the drivers for development and growth, places for sharing knowledge and culture, across eras. Gradual growth allows for better change management and direction. We have ancient knowledge on urban centers' development and this allows us to make interpretations for the future.
Many urban regeneration projects were born in Italy. There is a strong return of focus to the polycentrism of cities, to the definition of new functional mixes in the various districts, and to proximity. The "city of 15 minutes", - in which all services are available to citizens within 15 minutes by foot or bicycle – and strategic element of Mayor Anna Hidalgo's Paris, has become the goal for many cities across the globe, including Milan.
What is the starting point of architectural regeneration?
Everyone is talking about urban regeneration but this is the ideal moment to talk about human regeneration. Our vision remains one that puts man, his needs, his knowledge, his dreams, at the center of the project.
It is necessary to take one additional step: the city must be able to respond to the renewed need for security, understood not only as physical health or "healthcare", but also as wellbeing and a better quality of life. Technology and sense of security must dialogue in a new dimension in which man returns to be the nerve center of urban policy choices: we witness than a new passage, a fundamental one, from "smart city" to "safe city", in which digital is in service of people, and in a broader perspective, contributes in making cities more reactive to complex events such as those we lived through this year.
A safe city is one in which architecture, environment, economy, culture, and community dialogue on the same level. A vision of active regeneration that can be extended virtually to all cities of the world.
Progetto CMR participates in designing many projects in Vietnam. Are there any similarities in the urban planning of Vietnam and Italy?
There are many aspects and spaces upon which we can work with shared values. First of all, the square. And then the densely populated historical centers, with narrow streets; the layout of Italian and Vietnamese historical cities is similar, and their evolution is based on tendencies that unite the two countries and that need to take into consideration and mediate with large-scale housing developments.
And then the shophouses in Vietnam that unite the space for production and sales, on the ground floor, and the living space on the upper floor. This type of building is present in Italian tradition as well. Each neighborhood has to maintain its multifunctionality, keeping together and creating value between different functions.
What do you expect from this year's Italian Design Day celebration?
That Vietnamese, including younger generations, get passionate about Italian culture and that we can work more and more on a shared perspective, on themes of future development.
I'm happy that this role of Design Ambassador lasts one year. This will allow me to build a cultural path of knowledge of each other's cultures and to keep this shared horizon about changes in architecture and design open.
Vietnam is a country with an important history, with many different ethnic groups with diverse architectural cultures. It is a very stimulating environment, a dialogue – that between Italy and Vietnam – sure to be virtuous.