Vietnam's most famous beauty queen explored the beauty of her homeland with Meliá Hotels & Resorts this July. The well-known model and the Spanish hotel group, with nearly 20 hotels and resorts throughout the country, have partnered up to share some of Vietnam's stunning hidden gems, taking in local destinations with a focus on the senses.
Model and travel ambassador H'Hen Nie made history in 2018 when she was the first Vietnamese woman to make it into the Top Five at a Miss Universe Pageant. Her story is one of grit and determination as she rose from being a domestic helper to becoming a jet-setting model.
Through her work as a travel ambassador for parts of Vietnam, as well as overseas destinations, she's had the chance to explore much of the country, but this time she focused on experiencing familiar places in unfamiliar ways. Through Meliá Hotels & Resorts, H'Hen Nie took a fresh look at three destinations chosen by her followers, discovering them anew.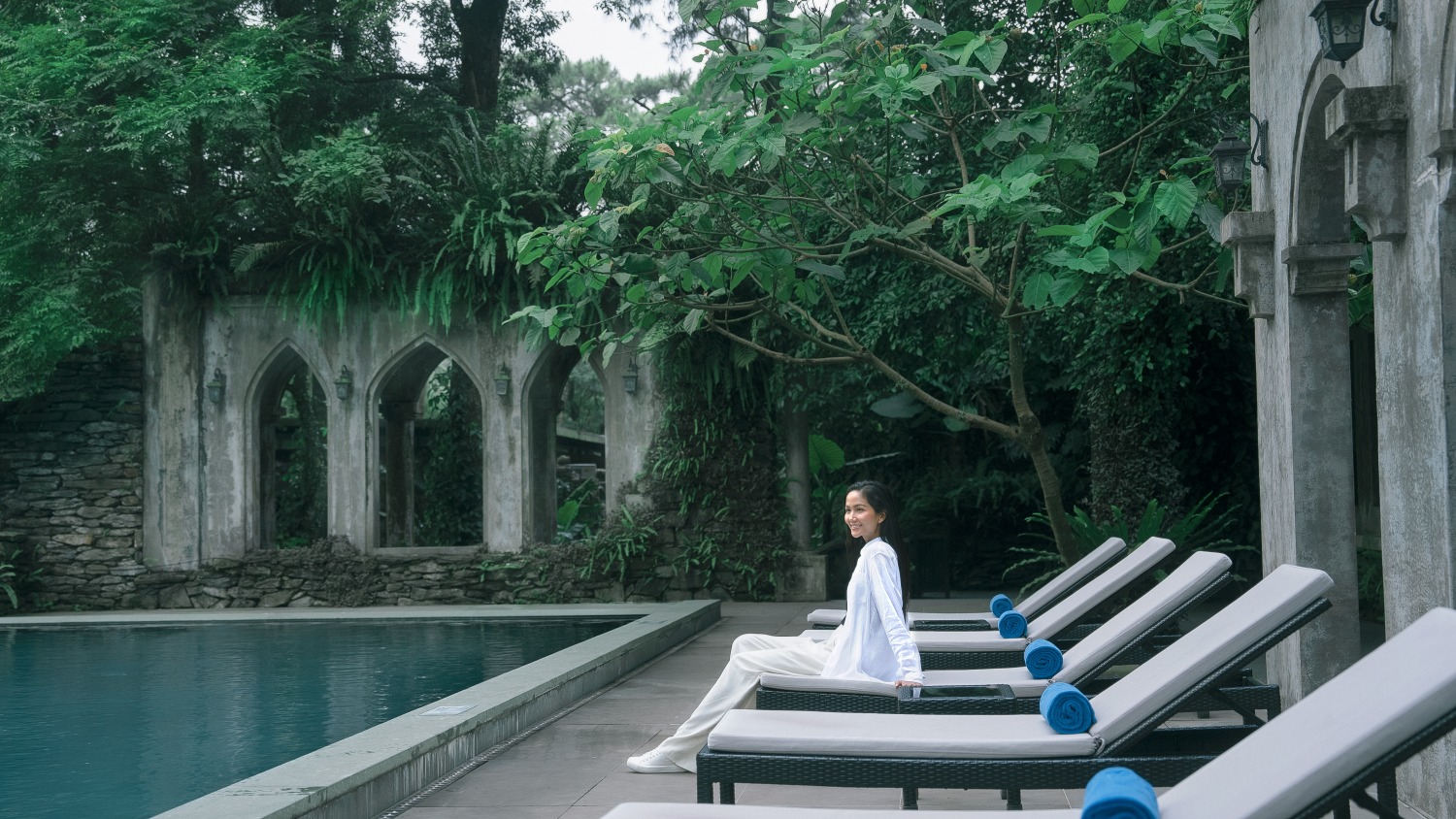 Meliá Hotels International first arrived in the country in 1998 with the opening of Meliá Hanoi. Twenty-five years on, Spain's top hotel group has grown to become one of the largest international hotel groups in Vietnam. With hotels and resorts in main destinations including Hanoi, Hue, Danang, Phu Quoc, Nha Trang but also in off-the-beaten-path areas such as Ba Vi, Tay Ninh or Phu Ly, the leading hospitality provider is bringing its unique blend of Spanish hospitality, focused on warmth and wellbeing, from the north to south of the country.
Meliá Hotels International is also inviting travelers to get a taste of what H'Hen Nie experienced by giving away a total of 600,000 Melia Rewards points (equivalent to approximately 30 room nights) for the winners of the Senses to Soul campaign that will launch this month on Meliá Hotels and Resorts Facebook page. Winners can choose to stay where H'Hen Nie stayed or visit any of the Meliá properties around the world.
The taste of time in the ancient city of Hue
H'Hen Nie started her journey in Hue at Meliá Vinpearl Hue, located in the heart of the city. From this prime location, she took in the city through the sense of taste, with a morning visit to the nearby Cho Tay Loc (market) for a spicy bowlful of bun hen (vermicelli with baby clams), made by a family recipe that's been passed down over generations (with a few improvements along the way). Next on the gastronomic itinerary was a visit to Ma's House for a hands-on experience of making banh bo mut (candied roll cake), and a 5-colored box for it to be served in, paired with a history lesson of this famous Hue dish and the box's origins.
A mighty river and mighty meal in Tay Ninh
Tay Ninh is a little off the beaten tourist path but the province in southern Vietnam that borders Cambodia is a destination rich in experiences. From the longest river border among national parks in Vietnam to a famous Vietnam export, chili salt, which has been deemed an Intangible Cultural Heritage by The Ministry of Culture, Sports, and Tourism, Tay Ninh offers one-of-a-kind cuisine and landscapes. H'Hen Nie started her day at Meliá Vinpearl Tay Ninh, an upscale property that is the tallest building in the city. From there, she ventured deep into the Lo Go-Xa Mat National Park for a boat journey along the Vam Co Dong River, taking in the sounds of nature and the diverse landscape, from mangrove forests to evergreen trees. Like Hue, Tay Ninh is rich in gastronomy, and her visit included trying her hand at making Banh Trang Phoi Suong (dew-wetted rice paper), a specialty of the region.
Forest bathing in Ba Vi
In Meliá Ba Vi Mountain Retreat, tucked away in Ba Vi National Park, H'Hen Nie's sensory journey with Meliá came to an end. This majestic location surrounded by nature was where the famous model was able to completely relax, reset, and practice mindfulness amid the ancient trees, mountain streams, and cascading falls. Embracing the experience from sound to soul, H'Hen Nie immersed herself in the symphony of sounds and the pristine beauty of the Northern Delta.
The three destinations that H'Hen Nie visited touched upon the vast beauty of Vietnam and gave a sampling of the array of hotels that Meliá operates within the country. From north to south, Meliá brings its unique hospitality to more than 15 locations in Vietnam. Embedded within the mission of the campaign is also the goal of promoting and raising awareness about safeguarding local culture and traditions.
Stay tuned on how to win Melia Rewards points for free nights by visiting our Facebook page.
*Points required for a complimentary night vary by property.