Working remotely has its perks when it comes to being productive, but let's not ignore the potential downsides of feeling disconnected and lacking motivation. That's where managers step in. They play a crucial role in tackling the challenges of hybrid and remote work by building social connections and bridging the gap between top-level leadership and us, the employees.
Research shows that managers significantly impact the employee experience, with regular growth opportunities increasing employee retention by 7.9 times. Great managers also contribute to 78% more psychological safety within teams, a key predictor of team effectiveness. They are instrumental in combating burnout and improving diversity, equity, and inclusion (DEI).
To excel in managing hybrid and remote teams, it is essential to embrace best practices. Microsoft CEO Satya Nadella emphasizes managers as "full-service concierges," while Harvard researchers highlight good management as the key to successful hybrid working. However, more than 60% of managers in the Asia-Pacific region feel unprepared for managing hybrid teams.
While mastery takes time, continuous learning and growth in the right direction are crucial for future work success. Maximize your team's potential with these eight essential strategies for managing hybrid and remote teams effectively.
Establish Psychological Safety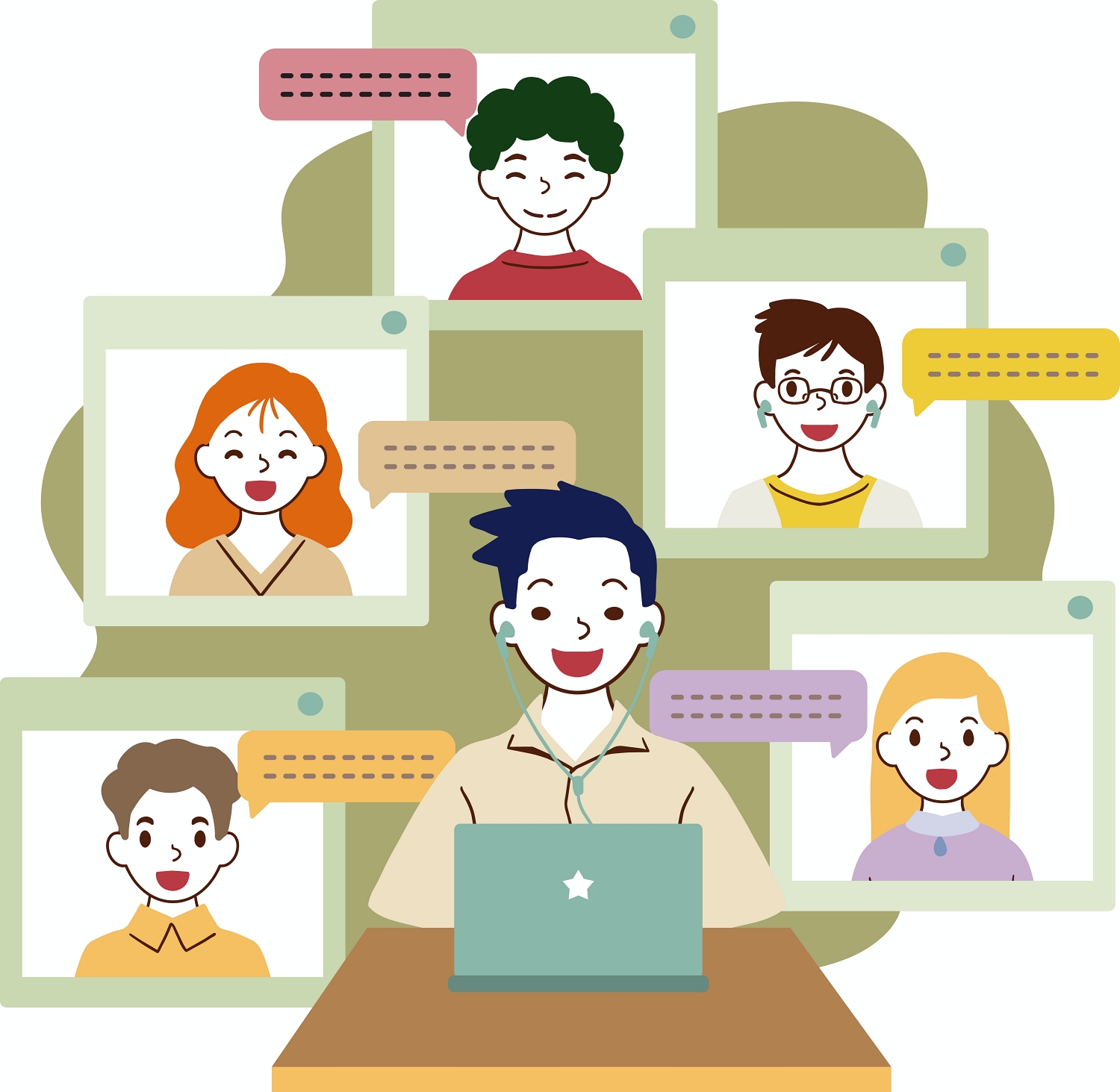 Establishing Psychological Safety is of paramount importance in hybrid and remote work settings. When team members feel psychologically safe, they are more likely to contribute to their success, resulting in increased creativity, productivity, job satisfaction, and employee retention.
To cultivate psychological safety, encourage open communication and active listening, creating an environment where individuals can freely express their thoughts and ideas without fear of negative consequences.
Recognizing and rewarding individuals who share their ideas, even if they are not fully developed, helps build confidence and trust within the team.
Set Your 'Rules of Engagement'
Whether your company has set hybrid guidelines or not, you must ensure that, at least within your team, the 'rules of engagement' for hybrid work are crystal clear.
Only 28% of companies created clear team agreements. Not setting clear expectations leads to confusion and a subpar employee experience. Good hybrid "guidelines" or "policies" define when and how employees should engage with each other, their managers, and their work. These guidelines are foundational to how managers manage their teams and improve their performance.
These hybrid guidelines don't have to be like a typical "HR Policy." Rather, we can see them as a way to capture a mutual understanding between you and your team on how you'll work together in this hybrid world. It is, however, good to clarify what happens if people don't adhere to the guideline.
Foster Collaboration and Maintain Team Connectivity
Collaboration remains challenging for hybrid teams, with HR professionals expressing increased concerns. In-person collaboration is preferred due to its reliance on body language cues. Gartner highlights four key ways team members can collaborate in and outside the office. However, remote employees often feel excluded from important decisions and conversations. Only half maintain thriving relationships within their immediate team, and just 42% connect with colleagues outside their group.
Purposeful and sustained connections are essential, requiring intentional efforts beyond chance encounters. Strong and resilient teams can be built by prioritizing shared purpose, planning engaging activities, and fostering inclusive practices.
Run GREAT Meetings
​​Just like in-office days, meetings need to be deeply intentional. This was always the case, but with ever-increasing workloads and meetings' strategic imperative, getting the most out of the (few) moments together is crucial.
To make the most of your hybrid meetings, focus on two key aspects: clear agendas and active participation.
Start by creating a clear and concise agenda that outlines the meeting's purpose, topics to be discussed, and expected outcomes. Share the plan in advance to allow participants to come prepared with their input.
During the meeting, foster engagement by encouraging everyone to participate and ensuring all voices are heard. Utilize interactive tools, like polls or breakout rooms, to promote interaction. Respect time zones and personal schedules when scheduling meetings, and provide meeting summaries afterward, including action items and decisions made.
Boost Hybrid Learning & Development
Personal and professional growth can be crucial to employee engagement and retention. LinkedIn research shows that companies who commit to training their workforce for internal mobility have double the average employee retention versus those who don't. In a typical workplace, most learning & development happens following the 70:20:10 rule: 70% on the job, 20% through collaboration, and 10% through formal training. Gen Z (18-24) employees say (on the job) learning & development is their #1 reason to be in the office to get direct feedback. Companies need to become intentional and support learners regardless of location.
Hybrid learning also creates an opportunity to personalize L&D and make it as asynchronous as hybrid work – increasing efficiency and effectiveness. It can be as simple as watching a short TED video together.
While physically connecting people around a shared goal or interest is great, this won't always be feasible. Make sure learning is accessible for anyone, regardless of location.
Onboard Team Members Better
Culture, community, connection, and collaboration will be challenging for everyone in the hybrid workplace. For new joiners, it's incredibly complicated.
They won't understand the company, especially its unwritten rules. And they will miss the chance to get to know the people and the culture, which happened naturally in the office due to the everyday proximity of team members and colleagues.
That's why every new hire should receive a tailored onboarding program that introduces them to the company and your team and ensures they are set up for success in their first weeks and months.
Embrace Technology
As a manager of a hybrid team, you must be knowledgeable about the technology tools your team uses, including video conferencing, project management software, collaboration tools, and more.
However, don't assume everyone is accustomed to Zoom, Teams, and Slack, let alone more advanced collaboration tools like Mural (Whiteboarding), Notion (Knowledge Sharing), and Trello (Project Management). Start by simply asking employees whether they have the right tools and technology to do their jobs.
Provide (links to) the basics for each one of the platforms to help people get on equal footing, and continue to provide education to get the most out of tools your team uses daily.
Champion Well-Being
Well-being greatly suffers when work is always-on on the shift towards hybrid and remote work. Lack of work-life balance is among hybrid workers' most frequently mentioned struggles. Companies need more explicit ways to drive employee well-being.
A few tips can help you create a culture of hybrid well-being: Set clear expectations. Misreading situations is easy when focusing on performance and outputs, not attendance. Clearly define and communicate every team member's KPIs and OKRs, so that everyone transparently knows what to expect and when.
Let employees plan their non-office days for 'work-life harmony,' for example, by creating blocks for solo and collaborative work. Or consider something like what the eCommerce platform BAEMIN has done, allowing employees to start an hour earlier or later, depending on their preferred schedule.
This article was originally published on FlexOS.