In the U.S. alone, the number of poke restaurants nearly doubled from 2015 to 2016. During that time a myriad of outlets began decorating southern California where the trend began, and many more began to dot the east coast.
Poke—pronounced "po-kay"—originated in Hawaii and has been an integral part of local food culture there for centuries. Historically, poke was a cheap and convenient snack for fishermen. But poke's modern form comes in bowls of raw cubed fish on a bed of rice with vegetables dressed in sauces like soy and sesame oil. What was once simple, survival cuisine is now an international food phenomenon.
Poke Saigon founder Emmanuel Tieu was the first to introduce poke cuisine to Vietnam back in December 2016 and will soon be opening his third restaurant in Hanoi. We visited Tieu at his second location, at 42 Ly Tu Trong, in Ho Chi Minh City to talk about his culinary journey, and how he single-handedly popularized a dish largely unknown to the residents of Vietnam.
How did Poke Saigon come to be?
Mainland Poke was one of the first modern poke restaurants outside of the Hawaiian islands. It just happened to be across the street from the investment firm I was working at in L.A. My colleagues and I would always go there for lunch and we often joked about opening a poke business together. We believed in the dish's potential—that it would surpass sushi in popularity—because it allowed for more personalization.
Back in 2016, I visited Vietnam for a wedding. During that trip I observed Vietnam's culinary culture and discovered a wide range of dishes. Some were fresh and light while others were greasy and surprisingly fatty.
During the trip I also learned that the younger generation were beginning to understand the importance of eating healthily—people seemed eager to change their diet. Although this shift towards healthy eating was still at an early stage, their stories inspired me. It made me want to be an active participant in Vietnam's healthy-food revolution.
What were some of the challenges you experienced introducing poke to Vietnam?
When I came to Vietnam with poke no one knew about it, so there was lots of marketing to be done. I printed flyers and went to every hotel and asked the concierge to encourage people to try poke. I was making 20 to 25 bowls a day for the hotel managers.
They would try it and thank me, but I wasn't sure if they ever referred their customers to us. However, there was one hotel—Avanti Hotel near Ben Thanh—that did. They helped spread the word about us and this was the beginning.
Some Vietnamese people are fearful of consuming raw fish. How did you help normalize eating it?
Even before I came to Vietnam I did research on how to safely prepare raw fish used for poke. Safety and sanitation were my top priorities. I had to ensure that the raw fish we were using for our poke bowls—salmon and ahi tuna—were safe to consume.
Before any raw fish can be eaten, it must first be frozen. For the salmon, deep-freezing is the only preservation method that maintains quality while eliminating any harmful microorganisms because it's kept at temperatures ranging from -30 to -50°C. Storing raw fish at these temperatures ensures all the water within the cells freezes without severely damaging the cells themselves. Deep-freezing preserves the fish while retaining its freshness and texture.
Since there are no companies in Vietnam that deep-freeze I had to source Poke Saigon's fish from overseas. The salmon comes from Norway and the tuna comes from New Zealand. Although that comes with a cost, I'm willing to pay for the quality.
How have you made Poke Saigon stand out from other poke restaurants that opened after it?
Attention to detail. I want everything to be perfect for our customers—right down to the sauce. I tested all of our sauces over a period of two months before we added it to the menu. Even our spicy mayo is more than just a mixture of sriracha and mayonnaise—we spent lots of time and effort to develop our own blend.
People also forget that before we even experience taste, our eyes have already made judgements about the food. This is why presentation is so important—it's our first impression. The rustic wooden bowls that we serve at Poke Saigon allow for the colors of our toppings to really pop out. The bright green hue of our wakame seaweed salad next to the rich red of our spicy tuna lures you in.
I think there's an underappreciated beauty in using colorful raw ingredients as major components of a dish. It's not uncommon to find our customers taking pictures of their food.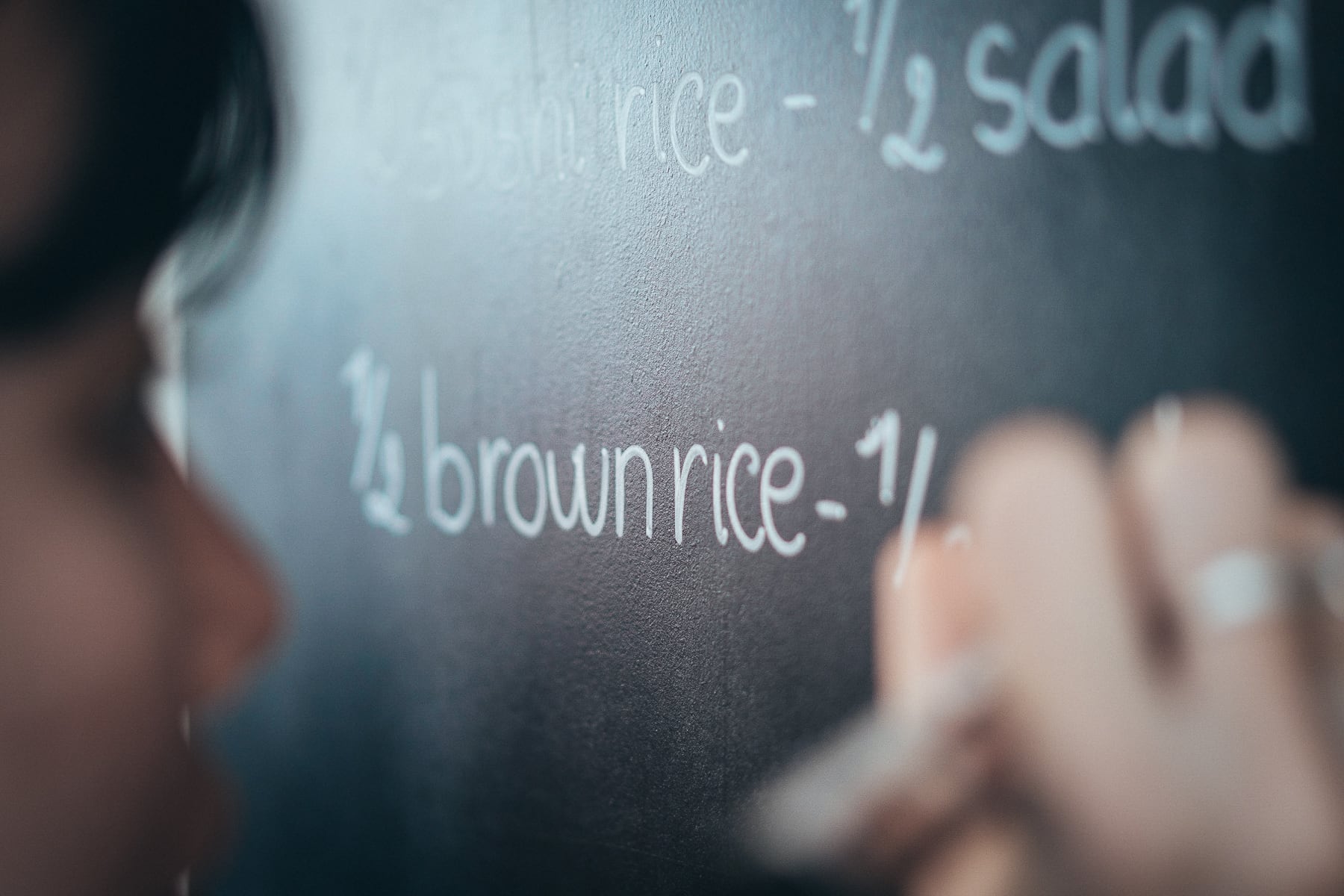 How do you promote a healthy lifestyle with Poke Saigon?
There are many health benefits to poke that people don't know. Salmon and tuna, for example, are both rich in omega-3 fatty acids, which not only help lower blood pressure and cholesterol but can also prevent risk of heart disease, cancer, and kidney disease. A single serving of poke has 10 to 15 grams of protein, and its loaded with vitamins, antioxidants, and fiber from other toppings like edamame, mushroom, and eggplant. Not to mention, poke bowls don't contain MSG either.
Our space also adds to the experience. When I first built my restaurant at 42 Nguyen Hue, I worked very closely with a designer to make sure the ambiance was inviting and personal. Our designer made sure to include lots of horizontal greenery and swathed the space with warm colors and tropical prints—just like you would find in Hawaii. The ambiance is simple but it feels good.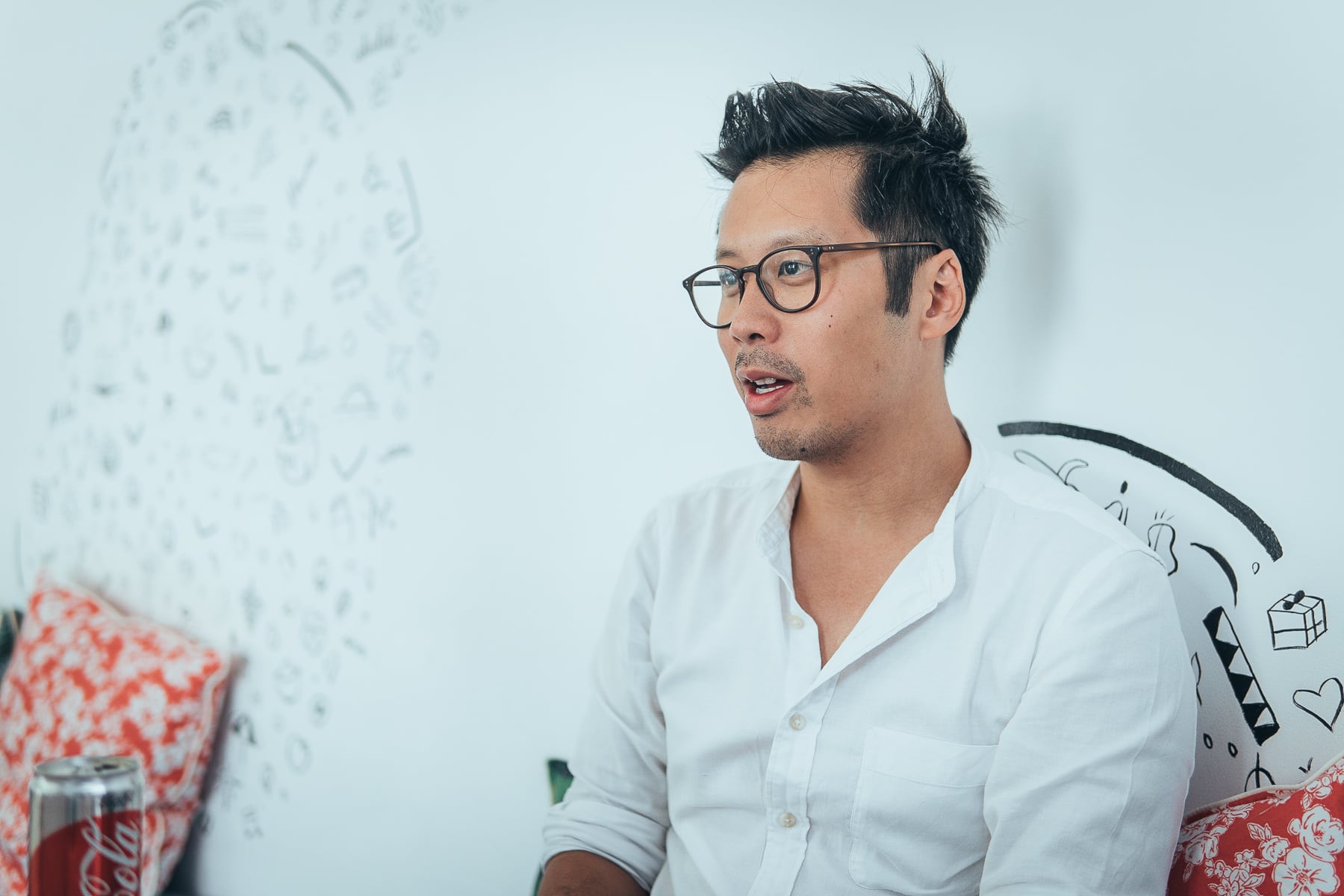 What are some misconceptions of healthy food that you want Vietnamese people to know?
Some people are really passionate about having a strict healthy diet. They look at health fads and think that if I don't do that, I'll die in ten years. But in reality, that's not healthy behavior either.
I'm French-Chinese. That means I'm used to eating and drinking a lot. I've learned that balance is key—we must take everything in moderation. I still love to eat greasy food, but I always make sure to schedule off-days and balance that food with healthier options. The misconception is that eating healthy means the end of some of our favorite foods. This simply isn't true.