Listen and subscribe to "Vietnam Innovators" in English: Apple Podcasts | Spotify | Google Podcasts | YouTube.
Listen and subscribe to "Vietnam Innovators" in Vietnamese: Apple Podcasts | Spotify | Google Podcasts | YouTube.
Digital transformation is an inevitable trend of all industries in modern times. According to Dan Ariely — author of the book "Predictably Irrational": "Big Data is like teenage sex: everyone talks about it, nobody really knows how to do it, everyone thinks everyone else is doing it, so everyone claims they are doing it."
As a consultant, DTSI (Digital Transformation Strategic Investment) considers this trend a revolution, creating new forms of business where technology is the driving force. Businesses have begun the transition from financial capital to data capital. But for those especially in the financial industry, where are they in this digital transformation journey?
With 26 years of experience in digital transformation, Dao Trung Thanh — co-founder of DTSI and co-author of the Vietnamese book "Hướng Nghiệp 4.0" (lit. "Career Orientation 4.0") — will analyze and describe the phases in a bank's digital transformation journey.
Starting from blockchain
According to the State Bank of Vietnam, the total credit assets in January 2021 were around 604 billion USD, doubling the 2020 assets. The banking sector is one of the three most affected sectors by digital transformation.
Products such as e-wallets or integrated payment on mobile and online, are the first steps for banks to embark on the digital transformation journey. Thanks to these developments of fintech companies, users do not need to go to the bank to use financial services.
In the banking industry, 70% of customers are under the age of 35. According to statistics, 15 million Gen Z people will enter the banking market, most of them already familiar with technology. Banks, therefore, also need to keep up with the lifestyles of potential customers.
Decentralized finance is a blockchain-based form of finance. Today, blockchain technology is almost every bank's main focus. This move is expected to bring many benefits to the bank: transparency, cost reduction for customers, and streamlining the process.
Like technology companies, banks must focus on customer experience to aim for an effective digital transformation, and consider those businesses as their competitors. A bank should act as a trusted intermediary, resolving issues of interest and security for customers.
About the distinctiveness of digital-only banks, Mr. Thanh shared that, unlike banks with digital services, these digital banks operate on a technology platform such as cloud storage, and do not need a physical presence. Moreover, Vietnam is very sensitive to the world's development of technology, and is applying three phases of digital transformation for banks:
Digitization: Transition from manual to digital;

Using digitized processes: Integration and automation;

Digital reinvention: Bringing experiences, business models, and digital ecosystems.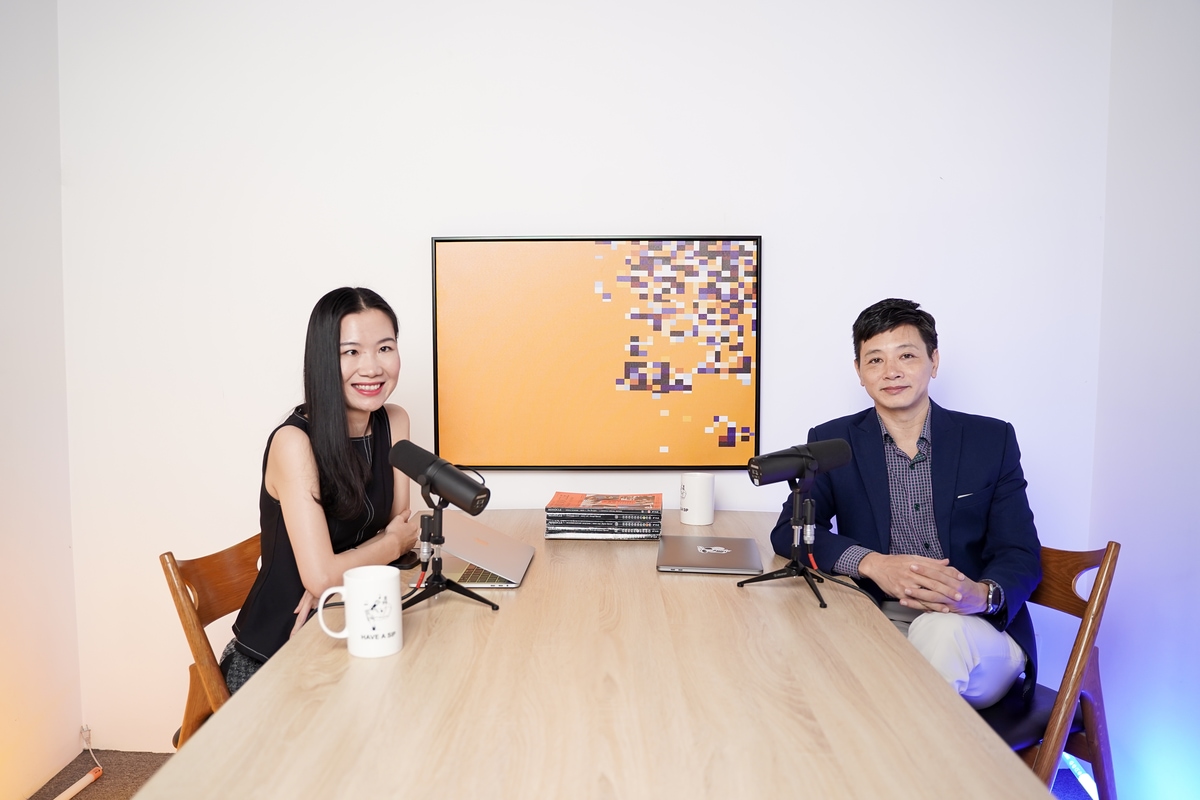 Most Vietnamese banks are on the transition from phase one to phase two. MB Bank is also gradually transforming from a traditional bank to a technology company, catching up with the big players in the industry with non-bank products such as medical or educational consultancy. A bank has to come up with those products to reach the digital reinvention phase.
Risks on the "sprint track"
A bank's digital transformation capability is assessed through the digital readiness assessment (DRA), and one of the factors to evaluate the DRA of a business is speed.
'Speed' here means that the bank has to follow the agile methodology in testing new products. They have to research, design, introduce, accept, evaluate and update quickly.
Unlike the waterfall methodology, where each stage must be completed before moving onto a new one, the agile method requires all departments to monitor, evaluate, and update continuously. The challenge here is how to capture the right needs of customers.
Banks have to accept that new products must be constantly updated to match market needs with that operating speed. However, not everyone can correctly grasp the market demand the first time.
The testing phase of a new product can sometimes be a lesson for future developments. However, the agile methodology also requires the bank to bounce back on track immediately to avoid falling behind in the digital transformation race.
At the threshold of digital reinvention, according to Mr. Thanh's assessment, MB is viewed as a typical example of prudent digital transformation with breakthroughs with strategic vision.
Adapted by Thao Van