With today's young generation spending the majority of their time and attention on social media, it may seem presumably isolating as they seem withdrawn towards their cyber worlds. Nevertheless, social media and its disruption has also introduced to the world a new ecosystem of content, communities, and networking.
Friends can now tag each other in memes, relate and bond with one another or even make new friends from such. Namely, groups like Subtle Asian Traits is among the success of said phenomenon, with its current 1.6 million members still growing strong. From here, subgroups such as Subtle Viet Traits, Subtle Korean Traits, and many other sub-nationalities were born.
How do such groups on Facebook maintain such a consistent drive of content as well as a sense of belonging for its ever-growing members? Vietcetera has come together with Nancy Quan & Khoa H Nguyen, founders of Subtle Viet Traits, to answer this.
Introduce yourselves. How do you know each other, what is the relation? Where are you two from?
Khoa: I was born in Buon Me Thuot but moved to Chicago, USA with my family when I was 2. Due to our Vietnamese identities, Nancy and I have been great friends ever since we've met and bonded in high school. Our friendship has grown beyond the classroom into what we have today, with Subtle Viet Trait.
Nancy: I was born in Chicago, hence our high school encounter, but have recently moved to Southern California in 2017. Despite going into different career paths and directions in life, we remained great friends due to our similar beliefs and goals. We both wanted to make an impact on the Vietnamese community.
Subtle Asian Traits is the bigger brother. What niche did you see to introduce a Vietnamese only version?
At the time, we noticed that the only other niche subgroups were Subtle Korean Traits, Subtle Filipino Traits, and Subtle Japanese Traits. Without yet any similar representation for Vietnamese culture, we sought to Subtle Viet Traits to foster a community around our Vietnamese identity.
The benefits of a more focused subgroup include more relatable posts, a smaller, family-like community, and a more easily managed space that could better respond to inappropriate content and offending users. It's much easier to laugh together and bond over memes of pho and banh mi without having to explain the jokes.
Who are the type of people in the Subtle Viet Traits community?
Over 90% of our community are Viet Kieu or Overseas Vietnamese. The majority are from the United States, followed by Australia. The cities with the highest number of members are Melbourne, Sydney, and San Jose. Over 90% of the community are between the ages of 18-30. 58% of our members are female. Despite these stats, we try to curate our content so that posts are mostly welcoming to all.
Can you share with us a story that left you motivated or inspired to continue growing this community?
With Subtle Viet Traits, we love to foster friendships and connections amongst our members. This is often what motivates us the most, as we strive to grow the bond between the members of our community. For instance, just recently, a few of our members organized some events in San Jose, Seattle, Washington D.C., and Saigon, which attracted members to drive/fly hours in just to meet total strangers.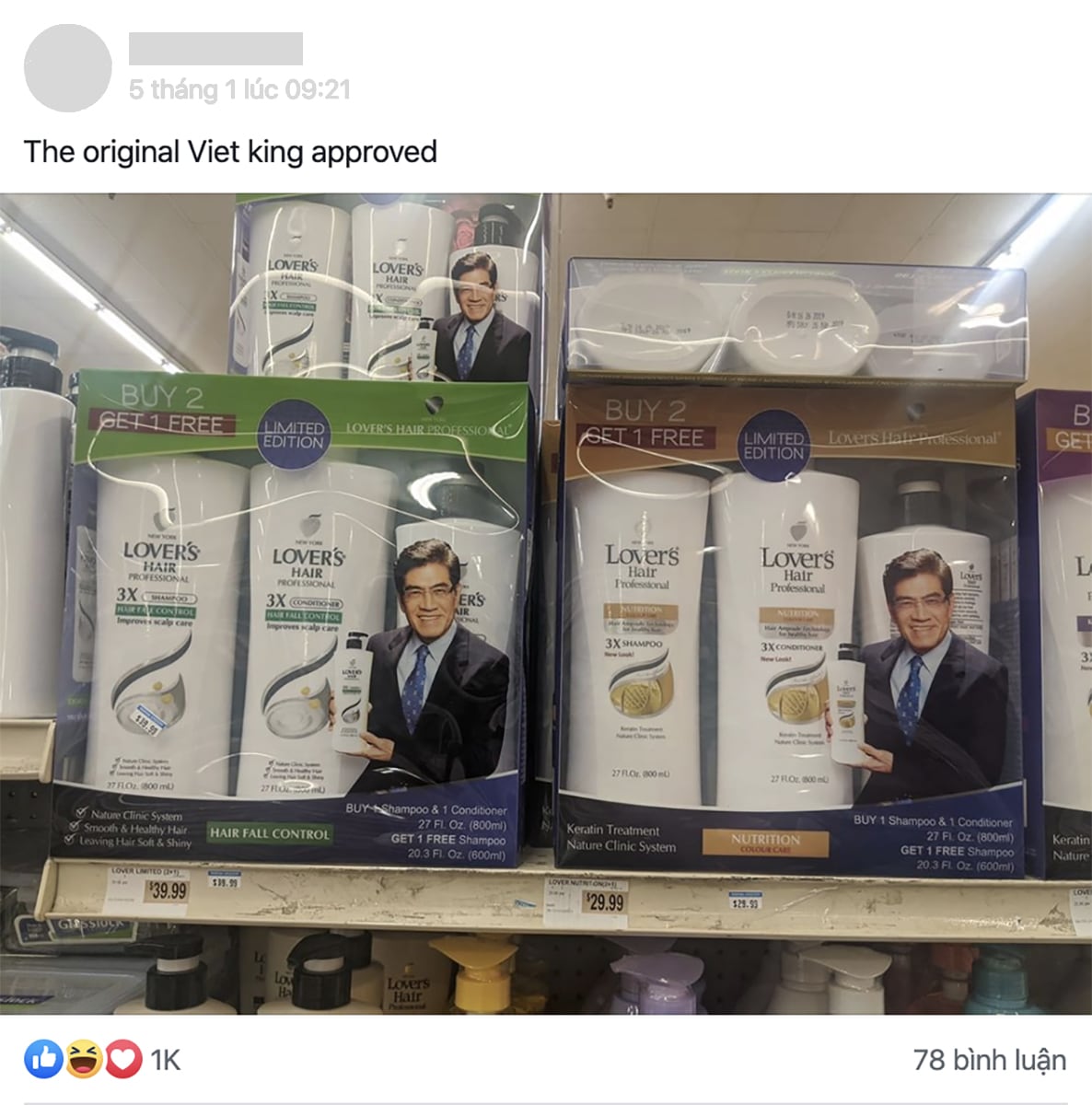 They had a great time and have developed ever-lasting friendships – all due to and centered around their Vietnamese identity. We believe this is what inspires Subtle Viet Traits the most – both in terms of creating content and creating the community.
What are some unifying, common Vietnamese traits that you two see for all overseas Vietnamese and Vietnamese nationals? (even if you grew up in different states, countries, etc)
There are definitely differences in overseas Vietnamese and Vietnamese nationals, particularly when it comes to politics. However, the unifying traits we've seen among all Vietnamese is the love for Vietnamese food, culture, and traditions.
Many of the posts in Subtle Viet Traits revolve around food, with people often highlighting their family's recipes, debating which is the best Vietnamese noodle soup, or asking for the best Vietnamese restaurants. Other important aspects such as Tết Trung Thu and Tết as well as appreciation for cultural dresses such as the Áo Dài are unifying traits of all Vietnamese that we've seen.
Overall, what makes us human is evidently what brings us all together.
Where do you hope to take this community?
We hope to create a strong and empowering community for Vietnamese people through a lighthearted and fun atmosphere. We hope to foster more appreciation for Vietnamese culture, connections and friendships between members of our community.
In your own words, what makes being Vietnamese special?
Being Vietnamese is special because we have a unique history and culture to share not just with the world but with one another. We have the best culinary scene, amazing traditional clothing, and a strong culture to preserve. Our identity has been tested but if there is one word to describe the Vietnamese, it is resilience.
I also want to give a shoutout to our amazing mods John Mai, Nguyen Vu, Duy Nguyen, and Elaine Dao. Without them, Subtle Viet Traits wouldn't be where it is today.
Related Content:
[Article] Saigon's Millennials Talk About Women's Empowerment Today
[Article] "Happy To Be Me": An Anthem For Vietnamese Women's Day