A good day always starts with a good breakfast. It doesn't have to be a big bowl of pho or an egg and bacon combo. A slice (or two) of toast paired with the perfect butter, more often than not, makes an amazing first meal.
For many Vietnamese households, with parents working full time and children going to school, storing ingredients, like butter or cream, to create a fast meal for those always on the go is imperative. But with people's growing discernment on food, we don't just store any butter in the refrigerator. It has to be of good quality and taste. And healthy (It has once been a trend to skip butter for its high calories and saturated fats).
Paysan Breton, a French brand creating some of the most loved and used dairy products, has helped the world rediscover the "taste of good" with its all-natural flavors, few but high-quality ingredients (no preservatives) and superior manufacturing standard from cow breeding to product packaging. With 50 years of deep-rooted authenticity and values know-how, Paysan Breton is ranked among the top 30 leading brands in France; and it's easy to see why.
The authentic taste of France
The French love food. Eating à la Française (the French way) means savoring every flavor, color, texture and smell, taking the time to really enjoy every bite and always considering quality over quantity. And while they shun processed foods in favor of anything fresh and real, a French meal always finishes with a piece of cheese or some butter and bread.
When Laïta Cooperative was formed in Bretagne, western France over 50 years ago, they knew exactly what they wanted: to create products that pay homage to the French taste. Paysan Breton, its flagship brand, boasts a wide range of dairy products such as butter, whipped cheese, assorted cheese, crepes, buttermilk, emmental and brie. All of these and more are made with ingredients sourced in France, and have undergone very rigorous specifications and numerous quality controls.
Since it's a cooperative, Laïta is essentially "created and run" by local farmers, considered the backbone of the French economy. The brand belongs to its member milk producers and not to shareholders; and major decision-making is done with their participation.
Laïta collects all the farmers' milk to give them year-round, long-term source of income and also ensures that only the best quality of milk is harvested. With all breeders based in Brittany and Pays de la Loire, products like butters, Emmental, some soft cheeses, crêpes are guaranteed to have come from these producers. This is also why these Paysan Breton products are made in Brittany and Loire Atlantique, as close as possible to the breeders.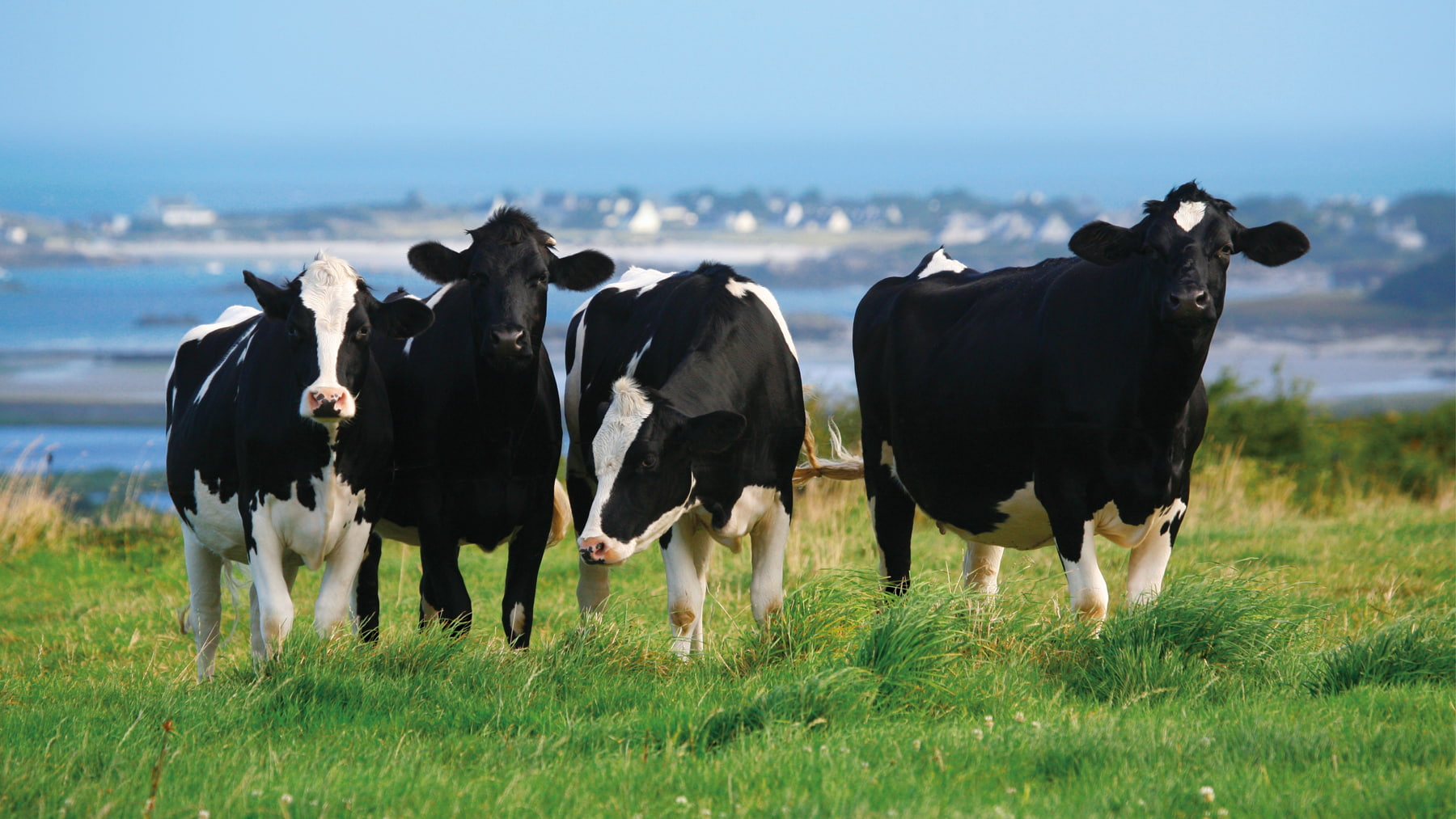 Banking on its uncompromised commitment to naturalness, flavor and quality, Paysan Breton does not go for unnecessary pizzazz. It sticks with simplicity, but the top-quality kind.
Quality from the start
The star of every Paysan Breton product is the milk, harvested from cows bred in exclusive farms owned by members of recognized cooperatives. Believing that what's good for cows are also good for the quality of milk, breeders spare no effort to keep the cows in perfect health and well-fed (with fodder largely coming from the farm, if not from France). The cows benefit from the pastures at most 200 days a year, much more than the French average. They're never tied up, and their stables are well-ventilated and lit by natural daylight.
After systematic cleaning and disinfection of the udders, the milking then takes place. The collected milk is stored in a refrigerated tank while waiting to be collected by Laïta. Collection takes place every two to three days at the farms. The milk is sampled by experts to check its quality and ensure optimal traceability before it's handed over to production centers.
Depending on the product, the milk then goes through different stages to be transformed into butter, cheese, fermented milk or used in Paysan Breton Crêpes. A series of controls and analysis are carried throughout the production chain to prevent the risks inherent in the production of all food products. Only after everything comes out clear can Paysan Breton guarantee that its products are good and ready to be packaged and delivered to stores and right into the homes of its loyal consumers.
Bringing French goodness to Vietnam
As Paysan Breton started bringing the goodness of French dairy products to different parts of the world (first to Senegal), it saw Vietnam as a potential market. A heavily French-influenced nation, having been colonized by France from the mid-19th century until 1954, Vietnam has always been welcoming of anything French -- let the impressive Notre-Dame Cathedral Basilica of Saigon and Vietnam's vibrant coffee culture be proof of that.
The brand entered Vietnam in 2002, under an exclusive partnership with New Viet Dairy, one of Vietnam's top 50 private companies. New Viet Dairy is the distributor for global players in the food industry, offering only the best products to Vietnamese consumers.
After more than 18 years, Paysan Breton continues to be the brand of choice for many Vietnamese families as well as retailers, convenience chains, renowned hotels and restaurants. The brand's reputation and long history of serving excellent products, along with the natural flavors and nutrients that each of its product packs, made it easy to be loved. Today, Paysan Breton products are a classic sight inside refrigerators and kitchen cupboards, a go-to grab for a simple toast, for baking a cake or for making the all-time favorite creme brulee.
Craving a delectable afternoon sandwich? The semi-salted butter (a recipe created 50 years ago and has maintained its original flavor) spread along a spoonful of fruit jam on a toast will always be classic. Preparing a Saturday cheese and wine night for the book club? A generous platter of the fruity-tasting Emmental, fresh Brie, Camembert and Madame Loïk seals the deal.
Paysan Breton, to say the least, has become part of Vietnamese homes and families -- bringing everyone together to savor goodness made à la Française.