The US Centers for Disease Control and Prevention (CDC) has eased travel recommendations for more than a hundred countries and territories, including Vietnam.
The CDC's new ratings, released on June 7, listed 56 countries in the "Level 1: COVID-19 Low" category. These countries are deemed the safest countries for travel for US citizens because of their low infection and death counts and effective handling of local outbreaks.
Vietnam, Laos, Singapore, Taiwan, South Korea are some of the countries on Level 1. CDC, however, emphasized the importance of being fully vaccinated before traveling to any destination and following local safety protocols.
CDC's travel health notice levels reflect the current global situation and are aligned with guidance for international travel.
Level 4: Very high level of COVID-19

Avoid traveling to this destination.

Level 3: High level of COVID-19

Make sure you are fully vaccinated before traveling.
Unvaccinated travelers should avoid nonessential travel to this destination.

Level 2: Moderate level of COVID-19

Make sure you are fully vaccinated before traveling.
Unvaccinated travelers who are at increased risk for severe illness from COVID-19 should avoid nonessential travel to this destination. If you must travel and have concerns, talk to your doctor.

Level 1: Low level of COVID-19

Make sure you are fully vaccinated before traveling to this destination.
Vietnam's neighbors, Cambodia and Thailand, are in levels 2 and 3, respectively. Cases in these countries continue to grow, with major cities grappling their worst outbreaks yet. Thailand, which has just started its long-awaited vaccination drive, has over 180,000 COVID-19 cases. Cambodia has nearly 36,000, from only 366 total cases in 2020.
The US bars nearly all non-US citizens who have within the previous 14 days been to China, the United Kingdom, Ireland, India, South Africa, Brazil, Iran and the 26 Schengen nations in Europe without border control.
What travelers can expect in Vietnam
In light of the recent COVID-19 outbreak, Vietnam has imposed a number of new restrictions on inbound travel. While entry of all foreigners (except for diplomats, investors, experts and highly skilled workers) have been suspended since March 2020, those who are allowed to travel to Vietnam are required to be quarantined for 21 days, up from the previous 14-day requirement. They must also undergo medical checks and COVID testing.
The country has also imposed social distancing measures from May 31 for two weeks in Ho Chi Minh City. Hanoi, the capital city, has shut most non-essential businesses from May 25 until further notice. Wearing masks is mandatory in public places across the country.
Tan Son Nhat Airport and Noi Bai Airport have resumed incoming international flights, after a few days of suspension. 
You can get more travel information from the official website of Vietnam Tourism.
The US Embassy in Vietnam reminds all US citizens that they are subject to Vietnamese local laws and regulations while visiting or living in Vietnam. Individuals required by the Vietnamese government to conduct COVID-19 testing and to quarantine should comply with these instructions; violators may be subject to serious charges. 
It also indicated that it "may not intervene" in the policies imposed by the national government.
As of this writing, Vietnam has already recorded 9,222 infections and 55 deaths. Although the number is low in comparison to most of its Southeast Asian neighbors, Vietnam's vaccination rate per capita is the lowest in the region, and among the lowest in Asia. Vietnam has vaccinated only about 1 million of its 96 million citizens.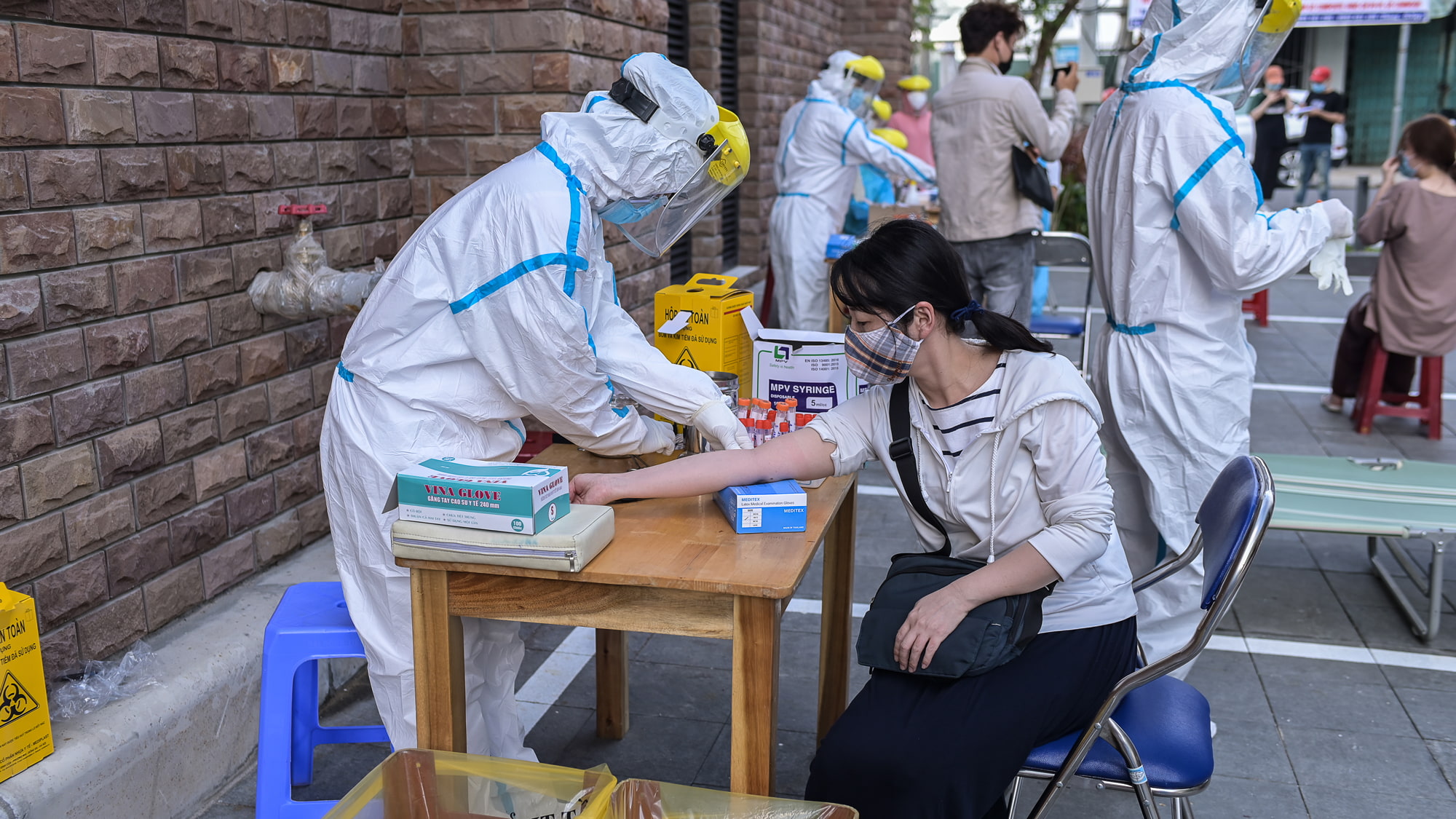 No new 'hybrid' COVID-19 variant
Contrary to initial reports by Vietnamese health authorities last week, the World Health Organization clarified that the variant thought to be a combination of the Indian and UK strains is not a hybrid but part of an existing Indian strain.
WHO said viruses often develop small genetic changes as they reproduce, and new variants of those coronavirus have been seen almost since it was first discovered in China in December 2019. The organization currently lists four global "variants of concern" - the two first found in the UK and India plus ones recorded in South Africa and Brazil.
Vietnam's health ministry previously reported that the new outbreaks, which started in late May, were fueled by a new, highly dangerous variant of the virus, sending citizens into panic. The country immediately announced its plan to conduct large-scale testing in Ho Chi Minh City, a city of nine million people.
Before its fourth outbreak, Vietnam was highly praised for smashing outbreaks swiftly, with only a little above 3,000 cases and 35 deaths by early May.