Fonos, a Vietnamese audio content startup, has raised US$1.8 million in Pre-Series A funding led by US media and technology VC North Base Media, with participation from returning and new investors, including AngelCentral, Vietcetera's Vietnam Innovators Fund, and Orvel Ventures.
Fonos has established itself as the audio content leader in Vietnam since its launch in 2020, with over 2100 exclusive pieces of content available on its app, including best-selling audiobooks, book summaries, and meditations.
In addition to the extensive content library, its strength has been in successfully monetizing the content.
Fonos grew its revenues by seven times in 2021 and continues that trend this year. The company also sees strong user growth, with over 130,000 monthly active users in October.
The Fonos app has been the #1 top-grossing app in the book category in Vietnam both on the Apple and Android app stores for many months. According to app revenue analysis tools such as data.ai, Fonos is responsible for the majority of audiobook sales in Vietnam.
The funding from this round will be used to expand into podcasting and content acquisition.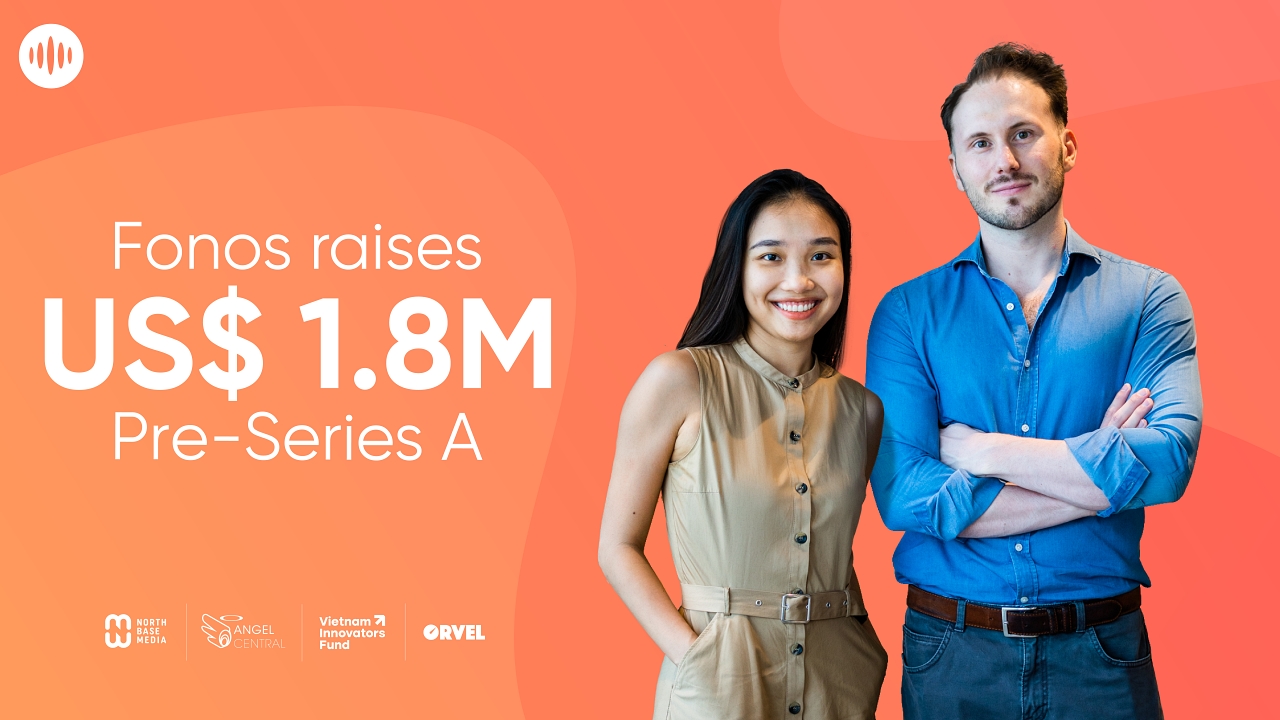 Oscar Jesionek, CEO of Fonos, said, "I'm incredibly excited for Fonos to enter the podcasting market. We've been laser-focused on the audiobook market for the past 3 years with the goal of becoming the market leader. We're now ready to take that same focus and apply it to the podcasting market."
Fonos is aiming to become a key podcasting player in Vietnam, with multiple initiatives to be launched in Q1 and Q2 2023.