ShopBack, one of the leading online shopping and cashback reward platforms in Asia Pacific, sees its mission in encouraging smarter shopping behavior. Founded in 2014, it is now active in eight countries, including Vietnam.
Among the platform's 2,500-plus partners are such industry heavyweights as Taobao, Amazon, Expedia, Shopee and Zalora. The company represents industries ranging from travel, F&B and dining to consumer goods and beauty. ShopBack's 19 million users redeem three orders every second, resulting in a healthy US$100 million return to date.
Following a successful country-wide trial, Vietnam's ShopBack operations were launched in mid-2019. Most recently, the platform has raised capital in an expanded round of funding, bringing the total investment capital to 113 million USD (since the company's establishment in 2014).
As the platform was preparing to launch in Vietnam, we had the opportunity to talk with Jacky Ha, ShopBack Vietnam's Commercial Director, about the core values ​​that have elevated ShopBack to its leading position and about the platform's Vietnam strategy.
Please introduce yourself and tell us about your role at ShopBack. What made you decide to join the company?
I joined the e-commerce game pretty early, back in 2011 when Rocket Internet entered Vietnam. First it was the launch of Zalora, and later Lazada. Before joining ShopBack, I was Lazada Vietnam's Vice President for over three years, working across many different categories in Commercial. My prior experience is in marketing and brand management.
Witnessing the growth of e-commerce in Vietnam since the early stages, I was looking for an opportunity to contribute to the industry in a more meaningful way and to support local customers more. I was drawn to ShopBack's business model and its strong core values.
I find the idea of helping consumers become "smarter shoppers" fascinating. ShopBack is on a mission to innovate the everyday shopping experience by helping users to save both time and money. I am also very fond of the people and work culture at ShopBack. 
It took us more than six months from the first meeting with the founders for me to start working at Shopback (laughs).
What makes ShopBack a key player in the market of cashback reward, attracting a huge number of users as well as gaining attention from investors?
Since its establishment in 2014, ShopBack has successfully surpassed incumbents in each market to become the #1 cashback rewards and discovery platform in Asia Pacific. The first and foremost factor contributing to our success is that users, including merchants and shoppers, acknowledge and enjoy ShopBack's values we provide them with.
In addition, three other factors play a key role in our success:
Customer-oriented strategy: A customer-oriented mindset is very important. At ShopBack, we have implemented certain procedures to ensure that we constantly focus on our customers. One of the initiatives is to contact the customers through calling them or meeting up with them to learn about their ShopBack experience. An individual email sent by me to all new customers to welcome them and to ask about their experience with us also works well. It's very interesting to receive these feedback emails. I usually spend twenty minutes every day reading and replying to feedback emails or ask the Customer Care department to follow up.
Localization strategy is essential to ShopBack as we operate in highly diverse markets. Rapid and effective localization is a key to thrive in a fragmented region like Asia Pacific. We also apply different marketing and product strategies to better meet users' demand in every market. Our efforts have been well received thus far.
Mobile-first strategy: We've invested huge resources to develop features on our app in order to provide a seamless and friendly app experience to our users. As a result, we have acquired more than 90% of the transactions on our mobile app compared to websites.
We recently completed an extended funding round led by Temasek, with participation from existing investors, bringing ShopBack's total investment round to US$75M. The company has raised a total of US$113M since its founding in 2014. With this new funding, we are committed to staying focused on our users — we plan to introduce new features to help simplify shopping experiences for consumers, in order for them to make smarter shopping decisions.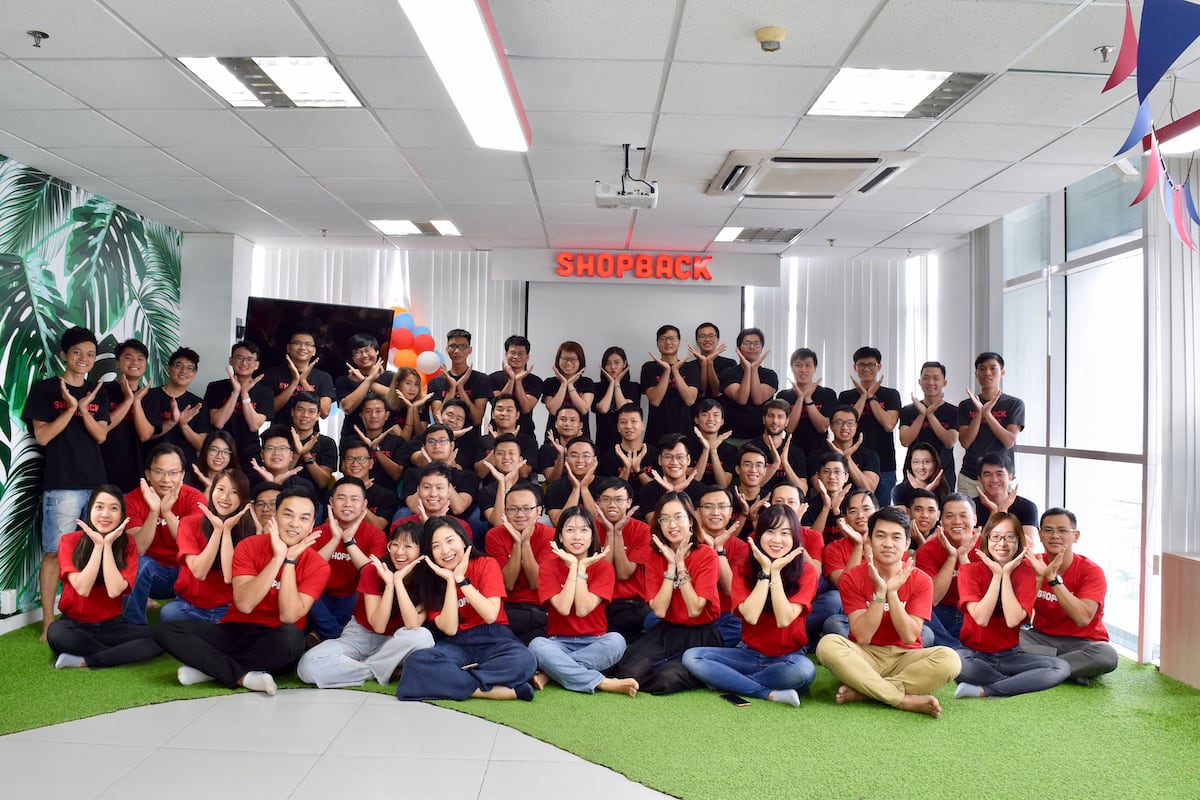 What are some of the benefits that ShopBack offers users and merchants?
Recent market research shows that a culture of saving is one of the top factors driving purchasing decisions in Asian markets.
For our customers: We're aiming to support our customers to make smarter shopping decisions and to save more money when shopping online, as well as when planning for their future trips when travel resumes. A single click on the ShopBack app enables customers to find the best deal, hence saving a lot of money. Our cashback offer is real money that customers can withdraw from their bank accounts.
For our partners: We deliver sales growth without the risk of initial investment through payment of successful orders. We also want to help them manage marketing costs more effectively and bring high repeat rates of orders.
What potential does ShopBack foresee in Vietnam? What are ShopBack's objectives and goals entering the market?
We chose Vietnam because we believed that our platform and offerings will meet the needs of Vietnamese people, and thus far, our belief has proven to be true and we have been successful in this market.
Vietnam is definitely a high potential market for us, largely due to the young population, and high mobile penetration rate, according to the E-Conomy SEA 2019 of Google, Temasek, Bain & Company.
Our goal in Vietnam is to introduce a lifestyle change in how local customers shop: a smarter way to shop with a money-saving technique.
After running ShopBack Beta in Vietnam, what are some initial signals of consumer behavior of Vietnamese consumers?
Many of ShopBack's hundreds of thousands of customers use the app daily, and the number of such active users is growing steadily, making the company one of the top performing startups in the current business cycle.
Nowadays, customers are smart and are willing to try new services. They catch offers quite fast and make purchases on their handheld devices. Cashback shopping model appeals to local customers thanks to its benefits.
What are some challenges that ShopBack faces?
Since the cashback business model is still new in Vietnam, it takes time for some customers to get used to the new game. Therefore, we have provided numerous how-to tutorials and tips to the customers. 
The team is more than happy to answer questions from customers about our product and services, enabling them to start shopping right away and successfully get back refunds through ShopBack.
What made ShopBack choose Vietnam as one of its R&D centers?
ShopBack currently has three tech hubs in the region: in Vietnam, Singapore and Taiwan.
With an immense tech talent pool that includes many forward-thinking individuals, we believe that putting our R&D center here was a wise decision. Also, the potential for rapid growth in the e-commerce sector puts Vietnam in pole position.
What are the core values of ShopBack? What is working here like?
At ShopBack, we have six core values. And the most important one is "N" – Never Ending Customer Obsession, which means always putting the customers at the center and delivering best value for them.
One thing that you could easily spot in every ShopBack employee is the ownership spirit, open and direct. ShopBack office is an open space. We focus on work efficiency and believe that direct discussion is much more effective than email or chat software exchange. Therefore, we prioritize face-to-face meetings to solve problems quickly. If it has to be a remote meeting, we prefer video calls.