When asked to comment on the future of marketing, industry sages and business experts agree on one thing: there is no stopping the flight to digital and omnichannel. But what exactly does it mean for your industry and your business?
On September 30th, the attendees of the CEO & CMO Summit Vietnam, an annual marketing powwow by MMA Vietnam, were presented with a host of answers from the executives at Facebook, Google, Abbott, Propzy, Suntory PepsiCo and other C-level delegates.
Looking at how and where consumers shop, the four-hour discussion also included tips on making businesses more risk resilient and discussions on how brands can make the most of the new retail business model where consumer experience is king.
All hands on the digital deck
Sudarshan Saha, Managing Director on the Unilever team with Mindshare, a global media agency network, believes that moving forward, driving consumer engagement will be a joint effort between marketers and platform owners.
Given that user experience will remain one of the key differentiators in the digital space, bosses who are not working with experienced marketers already are running the risk of falling by the wayside. He also predicts the rise of an in-house CXO (Chief Experience Office).
Speaking of Vietnam specifically, he noted that despite the breakneck speed with which trends seem to come and go of late, some things have a staying power: consumers' quest for connectedness and value for money, as well as prioritizing content that speaks of national pride and signals responsible marketing.
Among the emerging consumer trends, Sudarshan zoomed in on the rise of social media as a dominant source of information, including for wellness-related content. As Vietnamese consumers are re-prioritizing their health in the aftermath of the pandemic, wellness-related products and services as well as related educational content are trending.
Covering other trends emerging from the pandemic, Sudarshan questioned the sustainability of the current rate of e-commerce growth in the long run. In his view, when it comes to digital acceleration that we've been witnessing across every industry, an e-commerce strategy where competitive advantage is driven by price alone cannot be sustainable. Insead, businesses should think strategically and focus on localization, tangible product benefits and sustainability.
What does Google say?
In her session, Tram Nguyen, Country Director Vietnam, Laos Cambodia with Google APAC, spoke about the rise of the on-demand economy. With Vietnam's 68+ million engaged internet users spending 6,5 hours online on an average day, local e-commerce saw a twelvefold increase in the last four years, giving shoppers unprecedented access to a variety of products.
As a result of this widespread reliance on online shopping, an expectation of the same-day delivery is pretty much an industry standard across all product categories. Another trend Google analysts have observed after shops reopened following the enforced lockdowns, is an understandable reluctance of the plurality of shoppers to return to their pre-covid shopping habits. The convenience of shopping from the kitchen table seems to have won many hearts and wallets since the start of the year.
Among the many products and services covid-19 brought to consumers' doorsteps, education grew the most with online learning-related searches increasing 150% YoY, followed by "home workouts" searches (by 62%) and health wearables (by 55%). Finance apps saw a 33% surge in downloads as people are moving transactions from in-branch to online.
Local shoppers have also become smarter, with 69% of consumers doing research on Google before adding an item to the digital basket. Tram also believes that tapping into Vietnam's propensity for omnichannel consumer journeys (online decision-making followed by in-store purchases), brands should look "beyond the Metro" and consider expansion in tier two cities and rural areas by exploring digital platforms to reach these consumers.
Driving the digital wave with confidence
On the MarTech Panel, Hung Do, the CEO of Accesstrade, a specialist in affiliate marketing, cut to the chase and homed in on how brands can best ride the digital wave in an age when customers are growing increasingly sophisticated and expect new standards of excellence and performance. 
He believes that the answer lies at the crossroads of digital innovation and improved customer experience, urging brands to step up their tech adoption, embracing virtual reality, cloud computing, big data, live video connectivity and 'intelligent' chatbots.
When it comes to cutting through the noise, businesses that remain on top of trends and meet customers digitally where they are, will be able to build up core advantage competitively and deliver a richer customer experience.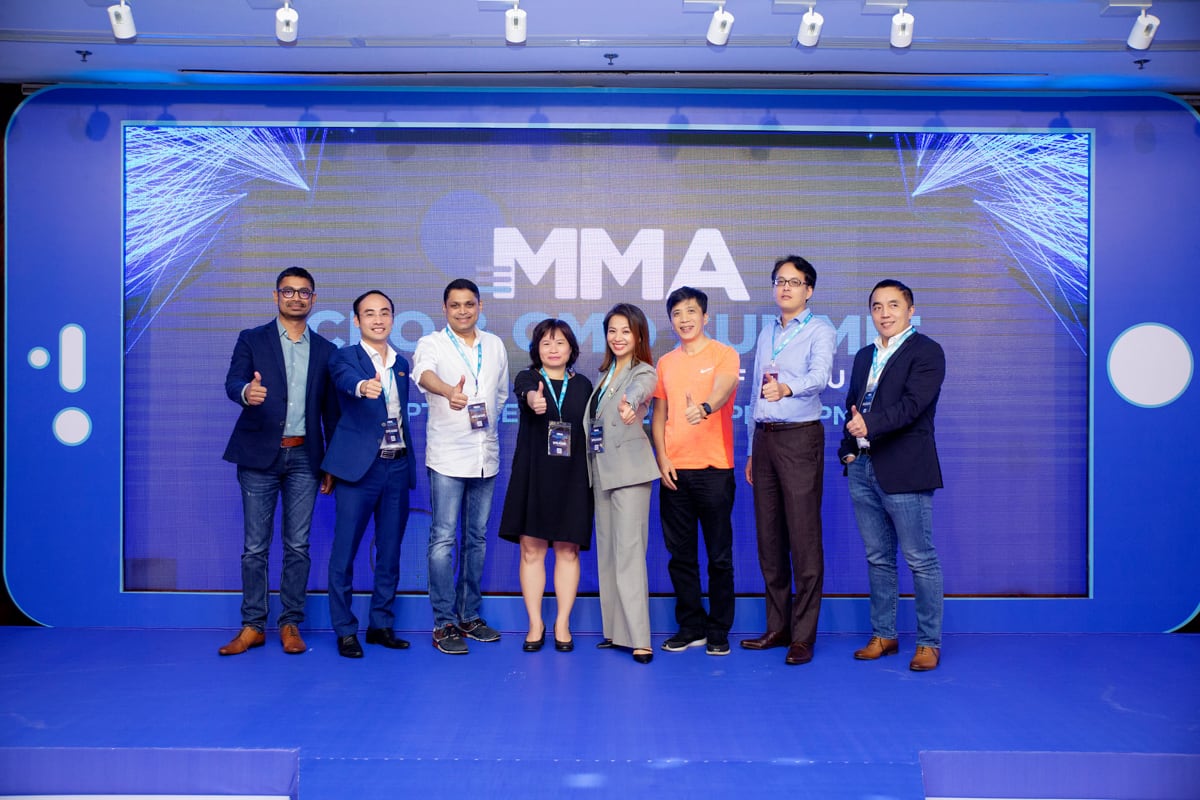 Navin Dhanpal, CEO AMV with Dentsu Aegis Network, pointed out that digital transformation is all about delighting the consumer and illustrated how in marketing, the focus is shifting to bringing a consistent, personalized experience to shoppers across all channels and devices. Therefore, he argued, the guiding principle of omnichannel is that it's consumer-based and not channel-based.
One of the highlights of the summit was a case study presented by Khoi Le, Head of Global Business Group with Facebook Vietnam. An effective business collaboration between Facebook, Tiki and Maybelline, the campaign centered on leveraging music videos as an impactful e-commercial solution. Featuring Vietnamese singer Hien Ho with ads served on Facebook, the campaign was a runway success.
Khoi has also revealed data from a recent survey by Bain & Company for Facebook showing that while 70% of Vietnamese customers don't know what they want and where to buy it when shopping online, from 2019 to 2020 the number of product categories Vietnamese consumers are active in has increased from 3,9 to 5,2, demonstrating that local consumers do buy a significant amount of goods online and are becoming more active in the digital marketplace.
To hear from the industry leaders at the CEO-CMO Summit 2021, register your interest here.
About MMA
The MMA's mission is to enable marketers to drive innovation and enduring business value in an increasingly dynamic and mobile connected world. Comprised of over 800-member companies globally and 14 regional offices, the MMA is the only marketing trade association that brings together the full ecosystem of marketers, tech providers and sellers working collaboratively to architect the future of marketing, while relentlessly delivering growth today. Anchoring the MMA's mission are four core pillars; to cultivate inspiration by driving innovation for the Chief Marketing Officer; to build the mobile marketing capabilities for marketing organizations through fostering know-how and confidence; to champion the effectiveness and impact of mobile through research providing tangible ROI; and to advocate for mobile marketers.