Vietnamese and Vietnamese-American entrepreneurs aren't just opening revolutionary Vietnamese restaurants in America, they're changing the way people discover new ingredients and buy food and drink online. Today, you can find Vietnamese-owned brands selling everything from traditional fish sauce and pre-mixed nuoc cham to bold Vietnamese coffee and Vietnamese gin.
It makes sense that these young entrepreneurs are spotlighting Vietnamese culinary traditions in particular: for Vietnamese families, food is central to daily life. Whether it is starting their day with a cup of Vietnamese coffee or enjoying a bowl of traditional pho after work, mealtimes are a chance for people to bond and share updates about their day.
Many will attempt to argue that the most integral part of the culinary arts is the tools and skills of the chefs. However, everything lacks soul if it is made without love. And if there is one thing that any Vietnamese brings to the global culinary scene, it's their incomparable love for the cultural and historical significance behind each and every bite.
Every company mentioned in this article does not only carefully curate traditional recipes and freshest ingredients, but also the history, culture, and heritage of the proud nation of Vietnam. In recent years, these Vietnamese-Americans, all vested with a love for food and profound respect for their roots, have sought to introduce a piece of Vietnam to the culinary world: one cup of coffee, a bottle of gin, or plate of food at a time.
Looking to support Vietnamese entrepreneurs? Here are 12 Vietnamese-owned brands you can try in America right now.
Omsom (New York)
Kim and Vanessa Pham, daughters of Vietnamese refugees, grew up with their mother's home-cooked Vietnamese meals. This was the start of their love affair with Vietnamese cuisine, identity, and culture. The name Omsom translates to "riotous" or "noisy" in Vietnamese, nodding to the "big and bold" flavors delivered in each of their flavourful "sauce starters" packets of premixed sauces and spices fit for multiple dishes across multitudes of Asian cuisines.
2. Nguyen Coffee Supply (Brooklyn)
With a central focus on sustainability, diversity, and inclusion, first-generation Vietnamese American Sahra Nguyen seeks to reshape the future of specialty coffee with Nguyen Coffee Supply: one cup at a time. Nguyen sources her beans from a family-owned farm in Dalat, and roasts them fresh in Brooklyn.
3. Me's Way (Seattle)
Immigrating with her family to the US at seventeen, Chau Tonnu founded Me's Way as an ode to her childhood in Vietnam — one filled with memories of iconic street food dishes. Their chili sauce is made by hand, following curated generational recipes to give folks a nostalgic taste of home. To be paired with anything from Bun Bo Hue, to white rice, dumplings and more, this special sauce will certainly elevate any dish!
4. Red Boat Fish Sauce (California)
When he was unable to find a fish sauce with the distinct Vietnamese fragrance and flavor in the US, Cuong Pham, a former Apple engineer sought to make his own. Using only black anchovies from the coasts of Phu Quoc, Vietnam, Red Boat Fish Sauce is fermented with a traditional, centuries-old method to ensure the rich, amber color and vibrant flavors of classic Vietnamese fish sauce.
5. Dr. Dane's Kitchen (Dallas)
The pediatric dentist and part-time chef and landscape artist Dr. Dane Hoang crafts her own authentic Vietnamese dipping sauces, or nuoc cham. In addition to the flavourful traditional dipping sauce, Dr. Dane's Kitchen also offers three vegan options, namely Traditional, Ginger, and Lemongrass. Worldwide shipping for these incredibly appetizing dipping sauces is now available via drdaneskitchen.com.
6. Omni Bev (California)
Tammy Huynh tried Vietnamese coffee for the first time when her father snuck her a taste at the age of 5. Wanting to share this cherished memory with the world, Huynh developed the world's first ready-to-drink Vietnamese cold brew coffee, Omni Bev. With coffee beans harvested directly from her family's farms in the mountains of Dalat, each bottle comes packed with cultural significance and the traditional taste of Vietnamese coffee.
7. Phin Coffee Club (Austin)
Growing, harvesting, and roasting Vietnamese robusta beans from their family farm for over 2 decades, the family business takes pride in bringing a piece of their Vietnamese culture and heritage to the state of Texas. Also planting one tree for every bag of coffee that is sold, Phin Coffee Club aims to minimize the carbon footprint of the coffee industry.
8. SuTi Craft Distillery (Dallas)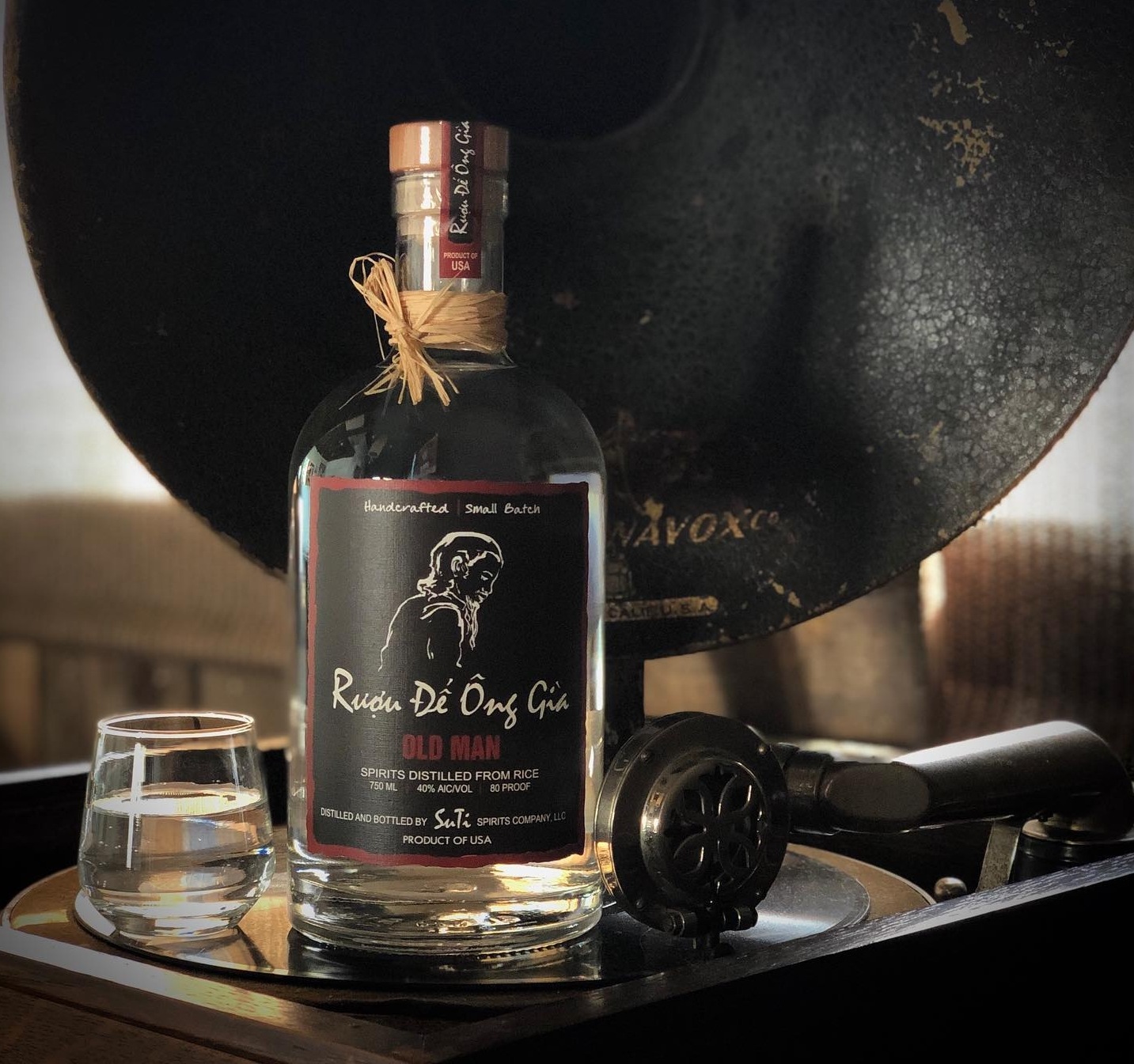 Suy Dinh and Tien Ngo own the only US-based producer of traditional Vietnamese rice liquor, SuTi Craft Distillery, located outside of Dallas, Texas. Dinh enjoyed making his own spirits at home, while avid traveler Ngo has a hobby of trying drinks from around the world; the two bonded over their passion for the Vietnamese spirit as well as their Vietnamese heritage. They currently offer two products.
9. Copper Cow Coffee (California)
Starting in her sister's garage in 2016, Debbie Wei Mullin founded Copper Cow Coffee as a way to bring luxurious Vietnamese coffee to the world. Their pre-filled coffee filter packets provide consumers with convenience in making their own brewed coffee from home. Once featured on Shark Tank, the company has gained adoration from many for its clever packaging and delicious original flavors.
10. Madame Vo (New York)
When Chef Jimmy Ly met Yen Vo, who moved to New York to pursue a fashion career, the soon-to-be-couple never thought of opening their own restaurant. However, when they failed to find good Vietnamese food in the city, they looked back at their roots and recreated those nostalgic Vietnamese flavors from scratch — and memory. Now, Madame Vo is a household name for many New Yorkers. Located in the heart of the historic East Village, the restaurant also sells merchandise.
11. Mama Vann's (Houston)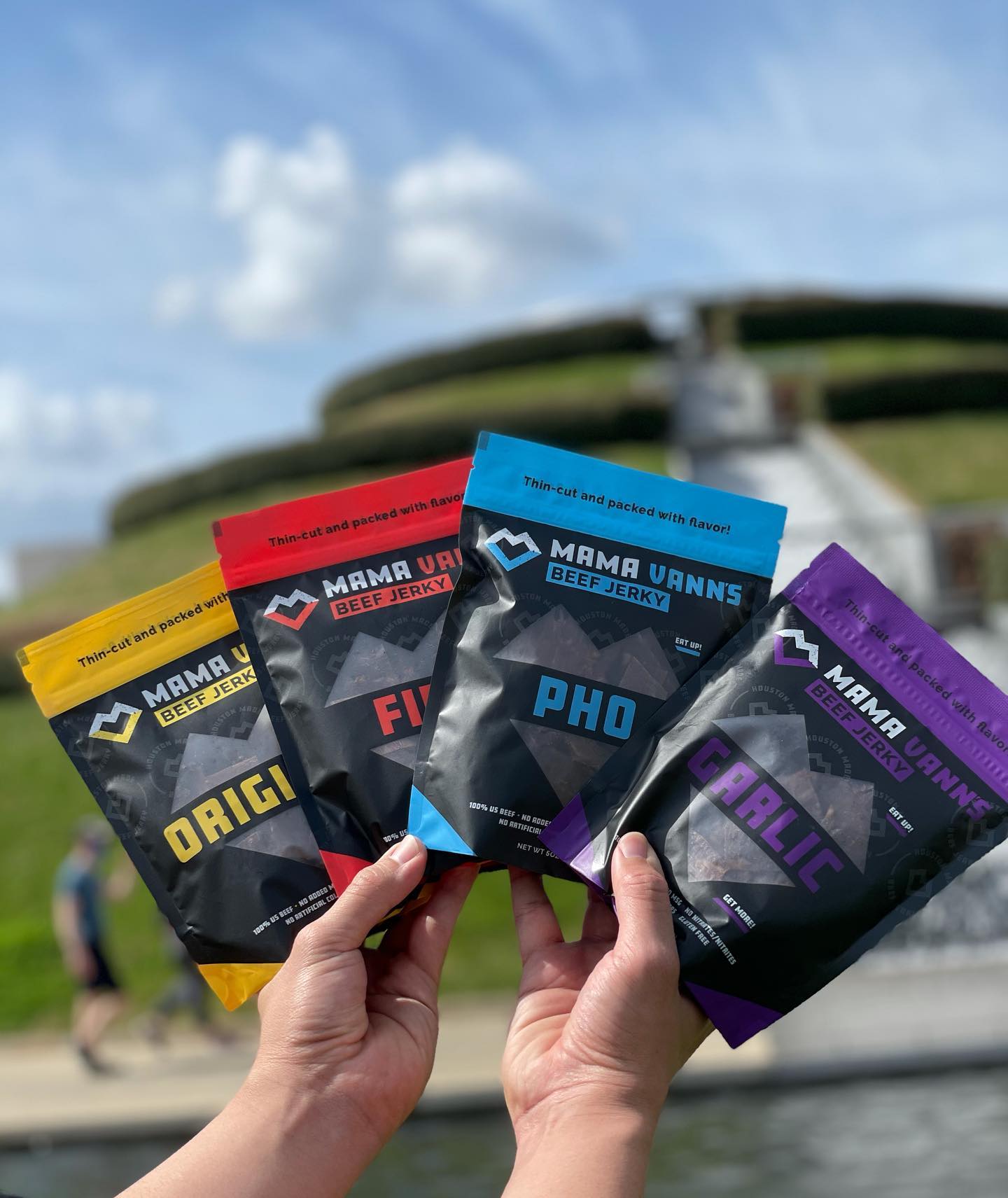 Nancy Nguyen's mother had curated her greatly loved beef jerky recipe since the early '90s. However, with limited time and funds, her dream of bringing the snack to the world never took flight — until Nancy took matters into her own hands. With her mother's recipe and name, the women-owned and family-operated business is currently based just outside of H-Town. Each of their packs contains 5 oz of beef jerky promised to pack a punch no matter the flavor: Original, Fire, Garlic, or their special Pho.
12. Song Cai Distillery (Hanoi)
Making history as the first gin distillery in Vietnam, Song Cai Distillery opened its doors in 2018 in the heart of Vietnam's capital city. The handcrafted gins are made in a direct-fired copper still to ensure a bold and complex flavor. Carefully curating each ingredient, Vietnamese-American founder, Daniel Nguyen, aims to preserve the centuries-old tradition and pay respects to the Vietnamese culture behind each bottle. The company launched its gin in the US in September.