On a weekend morning, Vietcetera had the opportunity to meet Monkey Minh, a pioneer still-life photographer in Vietnam. Our impression of Monkey Minh is similar to his works, quiet but with many messages and emotions. His appearance was calm, contained, and somewhat separate, but his immediacy and youthfulness surprised us.

Join Vietcetera to explore the world of still-life photography through the words of Monkey Minh.
What brought you to the career of still-life photography?
Before I was a professional photographer, photography had been my passion for a long time. When I received my first salary as a student, I bought a camera right away.

When I was still exploring this field, I realized I wanted to take all the surroundings into my lens.
With my previous photography preferences, I came up with the idea of ​​photographing products to send to customers instead of normal graphics. In order to capture quality photos, I registered for Photigy's online course. Through this, I was taught to contemplate the nature of things and how to express them through photography.

After that, fortunately, my product photos were well-received by customers and people. Anh Dzung Yoko saw my pictures and advised me to operate in the art playground. It was these experiences that motivated me to embark on the path of professional still photography.

Because I wanted to focus on my passion, I quit my job at an advertising agency and collaborated with fashion magazines. At that time, the field of still photography was quite new in Vietnam. I was one of the few who photographed a magazine's products.
What character traits helped you succeed in this job?
I am fortunate to possess an aptitude for analysis as well as image processing capabilities. Additionally, the ability to visualize composition and color — an ability I gained from my period as a student and time with graphic design — have become my strength in still photography.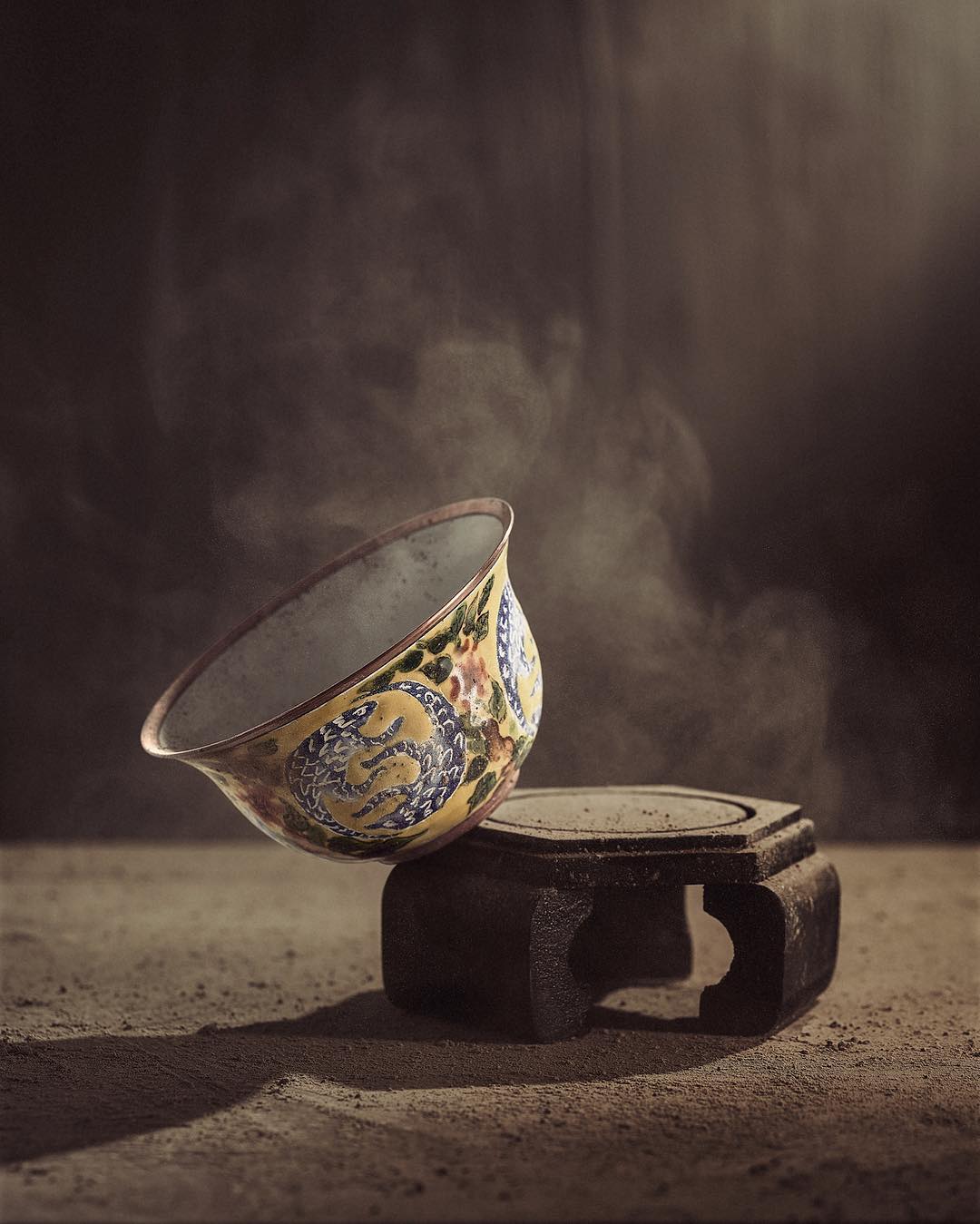 One thing I love about photographing objects is that I have more room in terms of time and space. I can work with them for days at my home until I get a photo.
How often do you have a photoshoot and how do you work?
"The right few people" is my guideline for every shoot. I often joke around with people, saying, "I just take photographs of things that don't budge." Interacting and communicating with people is not my forte.

If a model shoot has at least 10 people in the same studio, then my product shoot usually does not exceed eight people. For commercial projects, I usually only invite up to five customers to my shoot: three brand representatives and two people from the agency, including the art director and account. They are the ones who exchange ideas and work directly with me from the beginning of the project.

Based on the approved draft, I normally personally contact the supplier to prepare the props for the subjects. I only add two people as photography assistants and stylists to support behind the scenes.

For a personal art project or magazine, I consider it my own project, so the number of people joining me typically does not exceed four. Among them are normally three people from my crew and one partner who worked on ideas.
What is the factor that determines a beautiful still image?
In my opinion, a still life picture is really beautiful when the photographer captures the "soul" of the item that he wants to show. Through understanding their own characteristics and beauty, new photographers can find the appropriate techniques to capture said "soul."

All the elements, from light composition to color, etc., depend on the thinking of the person behind the lens for that object. Otherwise, the finished picture will look disjointed and will not convey the message.
How did you improve your knowledge?
I prefer to read books than online reference sites. Reading books helps me focus more because of its static nature. As a result, I absorb knowledge quickly and can easily apply it to build the template development. The book I read recently is The Still Life .

The Internet is a quick reference tool. It helps update daily creative trends and finds the world's talent. If a book has condensed content, then the Internet is overloaded. While fast and convenient, the Internet disperses user focus.
How do you find your own style?
I realized that I should not focus too much on shaping and framing style as it is these things that will limit creativity. On the contrary, I keep myself relaxed and open-spirited. Experiencing new things helps keep my creative treasure more and more abundant.

In terms of my own style, I think it was the influence of the living environment, the mood, and the life stages that I experienced.
I was born and raised in Saigon. All I saw was the golden color of sunshine. As a result, I collected the sunshine into my lens to the point where the photos from the early stages of my career tended to be yellow.
Later, when I had a chance to go to Europe, I saw the clear scenery and felt a sense of relaxation. So I decided to change Saigon's temperature. I want anyone who looked at my photos to feel cool and comfortable. So instead of using the yellow color as much as I had before, I replaced it with more greens and lowered the contrast when editing images.

Additionally, since my life has typically been peaceful and bright, my works are often in sweet pastel colors. I still haven't experienced any event that made me view this life with other colors. If you later find that my works appear dark, it means that I am going through "turbulence" (laughs).
What is the secret that keeps you fresh when working in this harsh creative field?
I always try to keep my nature curious and naive. I never reject any idea, including the idea of ​​a child. For me, only being a creator is absolutely forbidden. Being creative means you have to listen, learn, and update constantly.

I love working with young people. It was the naive and sometimes crazy ideas of young people that renewed my old perspective.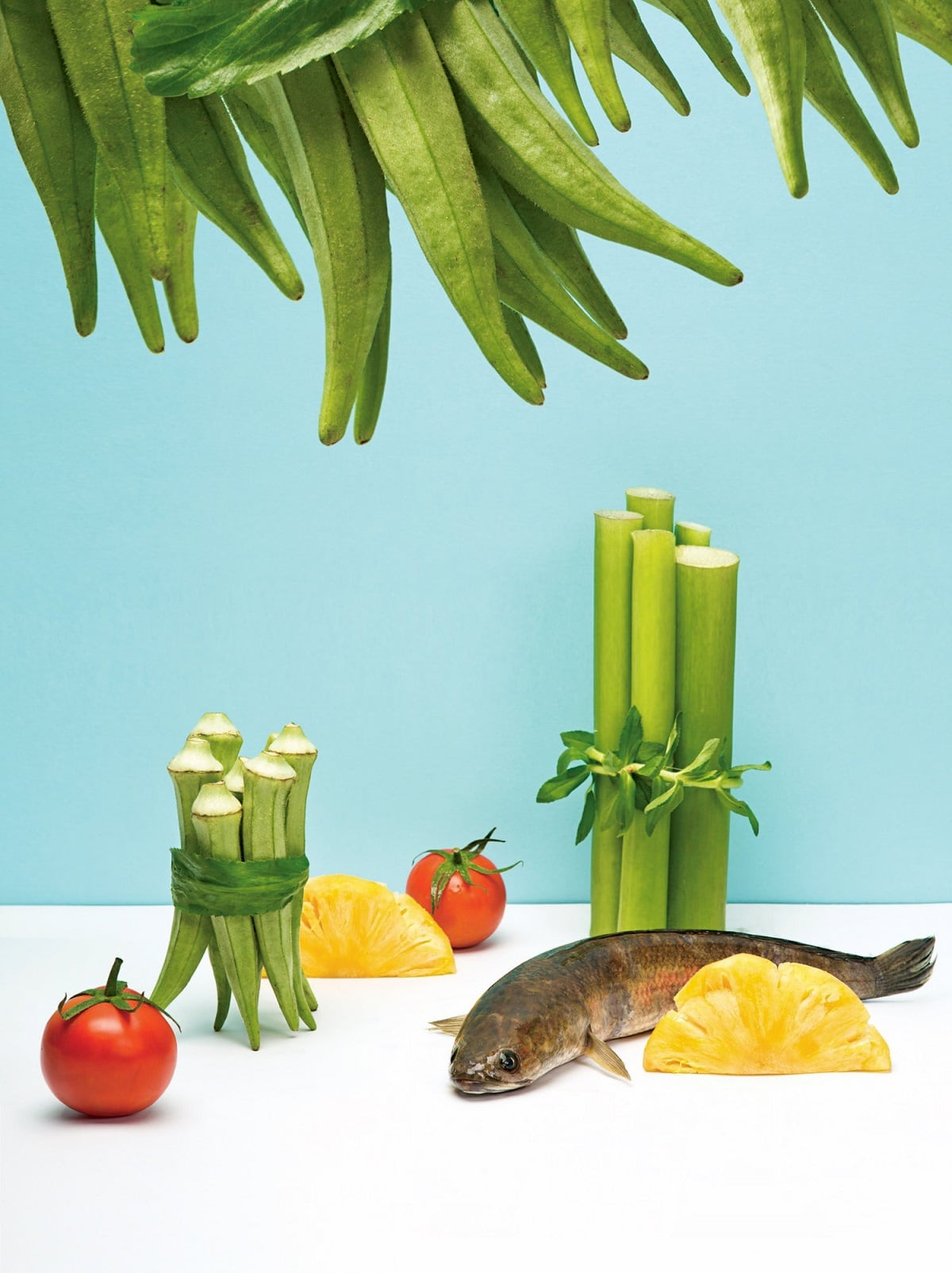 One of the young people working with me is Ben Pham. As a stylist, he supported me a lot in sketching and presenting ideas. There is the boldness and passion of youth in Ben, and I balance and sharpen his ideas with my experience. So, after forming our ideas, there are two elements that are new and practical.

There are many young people who send me photos taken on their phone, asking me for reviews and further instructions. It was this naïve effort that made me consider the idea of ​​taking photos of products by phone in the future.
What is the challenge of this industry?
Photographers must balance their "artistic selves." When working with customers, we have to shrink our ego to listen to others more.

However, it is not because we want the work to go smoothly that we indulge ourselves and our customers. Instead, as experts, we must advise them on the most effective options.

Sometimes the photographer must accept torment because the photos the customer chooses may be his most unsolicited photos. Although force majeure, as artists, we should keep that torment so as not to lose our "artistic self."

Photographers must know how to do business because art projects often do not bring much financial benefit. When they have strong finances, they can pursue more individual artistic projects.

Adapted by Agnes Tran
Related Content:
[Article] Ask A Senior: From Fire Alarm Salesman To Creative Director
[Article] Ask A Senior: Huynh Vinh Son On Creative Struggles