Saigon has been getting hotter recently. If hot weather and hectic traffic are the last things you want to encounter after a long working day, then how about chilling with a glass of cocktail before going home from work?
Wandering around Saigon, you will inevitably find a small bar with good wine, high-quality food and cool bartenders. As a new week approaches, we would like to introduce six places for you to not only look for delicious drinks, but also to enjoy appealing dishes so you don't have to drink on an empty stomach (and won't get drunk fast).
CTY Kitchen + Bar
CTY has everything you'd want in a bar - wide space, food, wine and delicious oysters. The newest talk of the town, CTY Kitchen + Bar is a combination of a restaurant and a bartending counter that meets different needs of customers.
It's not easy to find CTY when you come here for the first time (it's inside one of Saigon's towering office buildings), but once you're inside, you'd forget that you are right at the heart of a bustling city.
In addition to the wine, a champagne cabinet with up to 200 bottles, and refreshing tropical cocktails, CTY also offers a unique fusion menu with dishes that are meticulously cooked and plated.
Some recommendations include: Granola Yogurt, homemade sourdough, Mushrooms Risotto (a vegetarian dish but meat-lovers will surely love it too!), cao lầu (Hoi An's traditional noodle dish) with Chinese-style char siu and homemade sauce.
Also, CTY's oysters are unmissable. Not only delicious with refreshing creamy sweet taste, the oysters are also freshly imported from a sustainable oyster farm in Ha Long. 
It is rare to see a bar with an open and comfortable outdoor sitting space like CTY, which helps to calm the sweltering heat of Saigon these days.
Address: Ground Floor of Centec Tower / Alley 145 Hai Ba Trung, Ward 6, District 3
Opening hour: 7:00AM - late
Price: From VND 100,000/person
STIR
If flour is the basic ingredient of baking, then STIR is a mixing technique that dates back to the early days, when people created classic cocktails.
That also was the inspiration in establishing STIR - an intimate and cozy bar full of good wine and food, with a lovely balcony (because who doesn't enjoy a corner of the balcony with fresh air while savoring their favorite cocktail?). To STIR's owner, as he proudly says, the bartender is his "soul" and the chef is his "heart".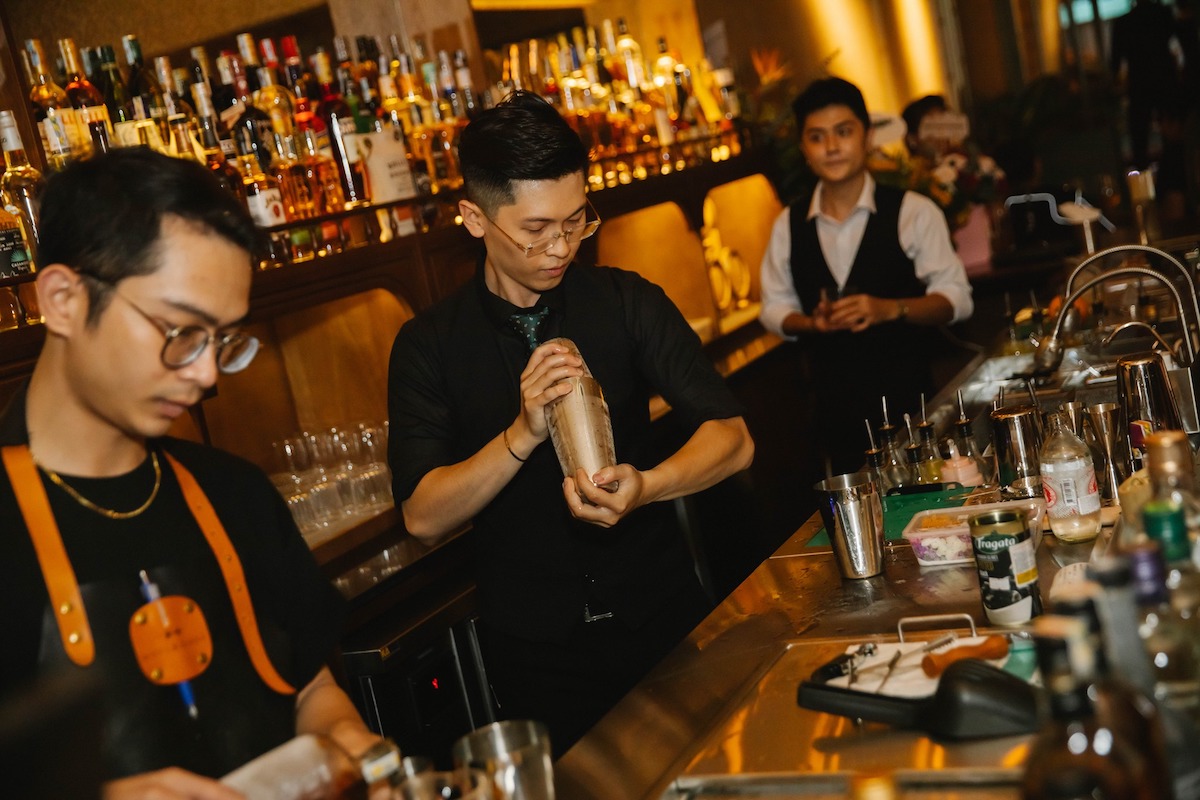 In addition, the cocktail maker at STIR has received two prestigious awards: "World Class Vietnam 2019 Champion" and "World Cocktail Battle 2019 Champion".
The food here is cooked by experienced chefs who have worked at renowned restaurants in Saigon, such as SORAE Sushi Sake Lounge, Kissho, and one is even a former head chef of Bittersweet, a famous bar hidden in a corner of Phu Quoc. 
Despite the small space, STIR offers various types of wine through a lengthy and high-quality menu, more than enough for you to enjoy the evening.
Address: 1st Floor, 136 Le Thanh Ton, Ben Nghe Ward, District 1
Opening hour: 6:00PM - 1:45AM
Price: From VND 250,000/person
BOO SG
BOO SG opened in February this year, and is hidden in the Old Market Ton That Dam. The bar is so small and discreet that if you're not careful, you might forget that you're looking for a place to drink, and get "lost" in the labyrinth of street food stalls emitting tempting aromas of crab soup, noodle soup, fried dough, or dumplings.
Once you step through the door and into the jazz-filled space of BOO SG, you will feel like finally reaching an oasis after wandering in the heated desert, and fully enjoy your time there.
The beverage menu here has two options: "Fancy" and "Classic". If Classic consists of classic cocktails, then Fancy offers a more modern twist. Besides cocktails and various types of wine, BOO SG also has a broad selection of food from hot to cold, suitable for both snacking and fulfilling your hunger. 
The bartender can make a drink according to your preferences. Note that the bar has shiitake mushrooms cooked in coconut water, which has a very sweet taste.
In some other bars, customized cocktails might not turn out as expected (even could become a disaster). But at BOO SG, you can hand your glass back to the bartenders, who would gladly mix something you are sure to like while giving you a quick lesson on the origins and tastes of the drinks.
Address: 119 Ton That Dam, Ben Nghe Ward, District 1
Opening hour: 5:00PM - 1:30AM
Price: From VND 250,000/person
The Tailor Bar
If you're looking for a place to have fun, come play at The Tailor Bar. The owner once said: "Happy Hour must be fun!", therefore at the golden hour, customers could play rock-paper-scissors or dice-rolling with the bartender, with a simple rule: if bartender wins, customer will drink and pay as normal; but if the customer wins, they can enjoy cocktails without paying (one glass per game).
The drinks here are made with a distinctive style, which is "The Tailor for your soul, not for your suit". In addition, The Tailor Bar also serves food including pizza, tapas, etc.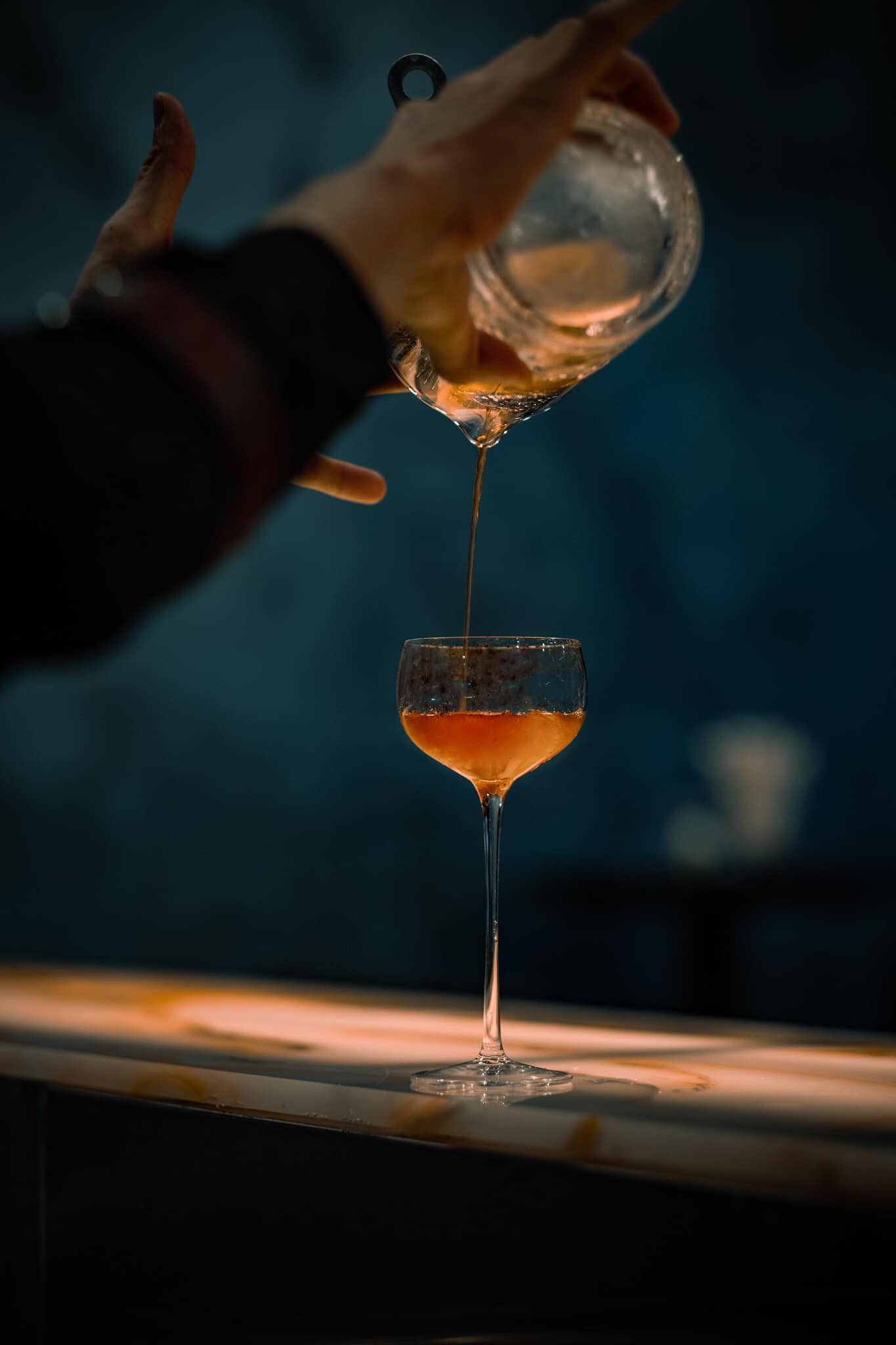 Address: 21 Phan Ke Binh, Da Kao Ward, District 1
Opening hour: 7:00PM - 2:00AM (earliest closing hour is 2:00AM)
Price: From VND 200,000/person.
Labar
Labar is a bespoke bar, well hidden in a corner of District 1 at Dong Du Street. You will find the space here new and contemporary, but they've successfully retained the characteristics of Indochina culture in the design and artwork display.
It is ideal to sit at the bar counter. Here, you can enjoy the bartenders' performances and listen to their stories as they "design" those elaborate cocktails.
At Labar, you can freely give the bartender a "subject" and wait for them to show their mixing skills. However, here are some suggestions for cocktails with tropical and "hometown" flavor:
Macau: With mixed pressed juice of orange - guava - lemon and rum.
Naked Queen: With Whisky, beetroot juice, lemon, honey, Cherry Bitter, and cocoa wine.
Chuối Chiên (Fried Banana): With dried banana, Vermouth, cinnamon orange, sesame oil, Brandy, and Whisky.
Address: 2nd Floor, 52/3 Dong Du, District 1
Opening hour: 5:00PM - 1:00AM
Price: From VND 300,000/person
TRE Eatery & Bar
The person behind TRE Eatery & Bar is Tan Minh Pham - a renowned bartender who was also the owner of famous bars in Saigon such as ATM, The Alley and Liquid Room.
He took inspiration from "bamboo" - a familiar Asian material, as a bridge to connect Japanese and Vietnamese styles in the bar's space, drinks, and food.
TRE also organizes live jazz performances on weekends (from 10:30PM).
In addition, if you arrive between 5:00PM - 8:00PM, TRE Eatery & Bar has Free Flow sake, craft beer and wine (drink all you can with only VND 359,000/person). And to celebrate holidays, the chef personally selects the ingredients and creates a separate menu for customers to enjoy a special evening.
Address: 1st Floor, 12J Nguyen Thi Minh Khai, Da Kao Ward, District 1
Opening hour: 5:00PM - 12:00AM
Price: From VND 250,000/person
Translated by Thao Van