Debating is an art that requires the "artisan" to be skillful in communication. Especially in the digital age, we all need to be equipped with debating and critical thinking skills to cope with information disturbance.
To be able to debate calmly and fluently, participants must always be aware of commonly disregarded mistakes when indicating their views, and try to resolve them by controlling emotions or avoiding personal attacks. So, how can one get their head straight when entering a debate?
The champions of the AIA The Debaters contest, organized by AIA Vietnam, suggest some answers to this question. After rounds of competition, AIA Vietnam has selected four Debate Champions from hundreds of AIA employees nationwide. AIA Vietnam is also a pioneer in organizing competitions to train and create opportunities for employees to hone their debating skills, both in groups and individually.
Here are debate tips from Nguyen Pham Hoang Thuy, Nguyen Anh Duong, Tran Mai Ngoc Chau, and Nguyen Ngoc Tu — the Debating Champions of AIA The Debaters.
1. Every natural talent needs to be sharpened
All four champions agree that being linguistically gifted is an advantage when it comes to learning how to debate. However, active listening is the key to optimizing one's argumentative skills.
Ngoc Chau, with experience in the business sector, shared that we could not convey messages effectively if we do not listen to the other party. In both work and competition, the stage of finding out about our debate opponents is an indispensable step. Only by "being in their shoes", can we express our opinion with their "language".
Getting to know the opponent will give us a "preliminary portrait" of them: their stance, capabilities, strengths and weaknesses. From there, we can imagine the aspects they are interested in in the debate topic, as well as the questions they will ask.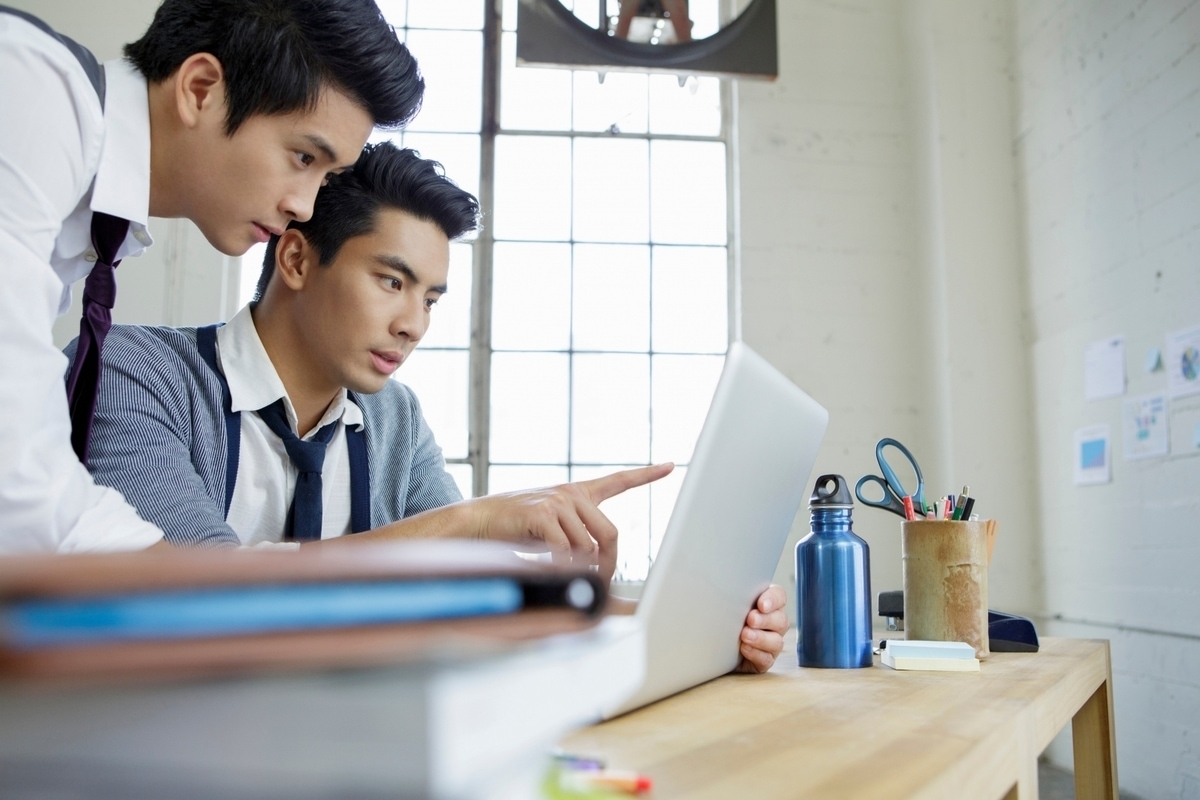 Not only does it help us to speak fluently in the Q&A session, this habit also helps us strengthen our arguments and increase our confidence during the debate.
2. Personal attacks: unconscious but not innocuous
The ad hominem fallacy is one of the most common argumentative mistakes. Instead of discussing the topic, the debater attacks the opponent with words to discredit them. This may be an unconscious behavior but not innocuous, because it can derail the discussion from the main topic.
When faced with personal attacks, our emotions often overflow, making it inevitable for us to doubt our own views. The members of the AIA Vietnam team suggest a method to "resolve" this behaviour: directing your thoughts, and ask yourself why the other person is engaging in personal attacks.
Ngoc Tu shared the reason why opponents act like that. When the other party does not accept our point of view, they tend to use personal attacks as "weapons".
During a debate, we should not doubt ourselves when faced with a personal attack. Tu shared that, when the opponent has this behavior, it means that they are losing confidence in the argument and turning to attack; so we should have more confidence in our point of view in this situation.
In fact, everything does not have to happen in a matter of minutes like in a competition. Ngoc Chau has another way for both sides to find a solution. Chau shared from her experience that the best way is to make an appointment to discuss it another day, when both sides have cooled down and can see the problem more clearly. A fresh start will bring unexpected results.
3. Find confidence in teammates
When asked if they prefer to debate in groups or individually, the champions all pointed out that group debate has more advantages than "playing solo".
The most obvious advantage is to complement each other's arguments. Sketching arguments in a group is always more effective and reliable than when it is done individually. Contributions and counterarguments between members will help to make the points coherent and be able to withstand questions from the other side.
The second advantage is related to mental and emotional well-being. Hoang Thuy shared that debating in groups would help members be more confident, because they know that their teammates would always back them up. When presenting points of view, team members can supplement each other's points if there are any shortcomings. Besides, the whole team can together come up with questions that will likely be asked by the opponent, and help each other prepare the answers.
According to Thuy, the factor that makes a "dream" team is to put faith in each other, and in themselves. Not only learning about the opponent, team members also need to understand each other as well. That way, everyone can support each other, even in situations where last minute changes are required.
Ngoc Tu also shared about a time when he had to change his entire speech. Without the support and input from the team, this change would not have gone smoothly, and the team might have not made it to the finals.
4. What makes a successful group argumentation?
As the one who leads the main idea of the team's argumentation, Anh Duong believes that there are two factors that we need to pay attention to to make a successful group argumentation.
First of all, every point in the argument must have evidence. Often, opponents will refute our team's argument if they find the supporting evidence is not solid or thorough. Therefore, each argument needs to be "backed" by many well-sourced and correctly cited arguments. Once each point is proven strong, connecting them will become easier and more natural. It is important to draw the big picture.
Second, each member's speech should be closely linked. Not only should the team's arguments be well-connected, but an excellent argumentation also needs to clarify the context from the very beginning.
With the ability to build a coherent debating structure, Anh Duong performed excellently in her role as the opening person, as she had come up with solid foundational arguments. Even though this role does not present much personal opinion, it is paramount in an argument.
5. From the arena to reality
Although it was not possible for the competition to be organized on a real stage, each contestant had their own way to calm their mind before entering the "ring", or before meeting their partners.
Ngoc Tu actively reviewed his presentation with teammates to strengthen confidence. Ngoc Chau chose to eat some chocolate, while Anh Duong drank some coffee to warm up her mind. Hoang Thuy chose the most confident clothes for herself (even though only the upper half is recorded). Duong and Thuy both agreed that taking a hot bath before competing helps clear their mind.
Though small, these actions are important to get the debaters in a good mood when debating and responding to the opponent.
AIA Vietnam is always looking for ways to optimize the insurance transaction experience for not only customers, but also staff. Especially with the digital transformation, AIA Vietnam organized the entire competition based on the combination of many innovative platforms, from planning, staging, presenting and interacting with the entire audience who were the AIA employees nationwide.
After the competition, each contestant drew their own lesson to apply in communication. It is the ability to listen and be patient with the opponent, and calmly assess the next steps to take in a professional way.
With technology and digital innovations changing the way AIA works, the skills their employees obtained from their debate competition are a good foundation for developing their confidence, talent and competence - which will eventually help lift not just AIA, but Vietnam's life insurance industry.
Adapted by Thao Van