Most visitors spend two days in Ho Chi Minh City before they launch off to magazine destinations like Mui Ne, Phu Quoc, Da Lat, Hoi An, and Ha Noi. But some of us at Vietcetera, who've lived in Ho Chi Minh City for years, have spent extra time to get to know Ho Chi Minh City intimately.
If you're a tourist, it's likely that you've only seen District 1 and the Cu Chi tunnels. If you're a bit more adventurous, maybe you've made your way to District 5. If you've got friends in Ho Chi Minh City, maybe you've got a peek into District 2, 3, and 7. But let's be honest, most tourists don't make it past the drunken streets of Bui Vien and Pham Ngu Lao. It's a vortex.
At Vietcetera, we'd like take a closer look at these districts. We'll spend the next few months in a series of articles on the different districts that define Ho Chi Minh City, home to over 10 million people (near 10% of the overall population of the country).
As a quick primer, let's take a look at some of Ho Chi Minh City's most prominent districts: 1, 2, 3, 5, and 7.
Districts 4, 6, 8, 9, 10, 11, 12, Tan Binh, Tan Phu, Binh Tan, Go Vap, Binh Thanh, Phu Nhuan, and Thu Duc are usually not on people's maps. Some of them are just too far from city center and others don't have interesting landmarks or eateries to warrant a stop over.
That doesn't mean we'll ignore them though. Keep reading us for insights into those districts as we go.
District 1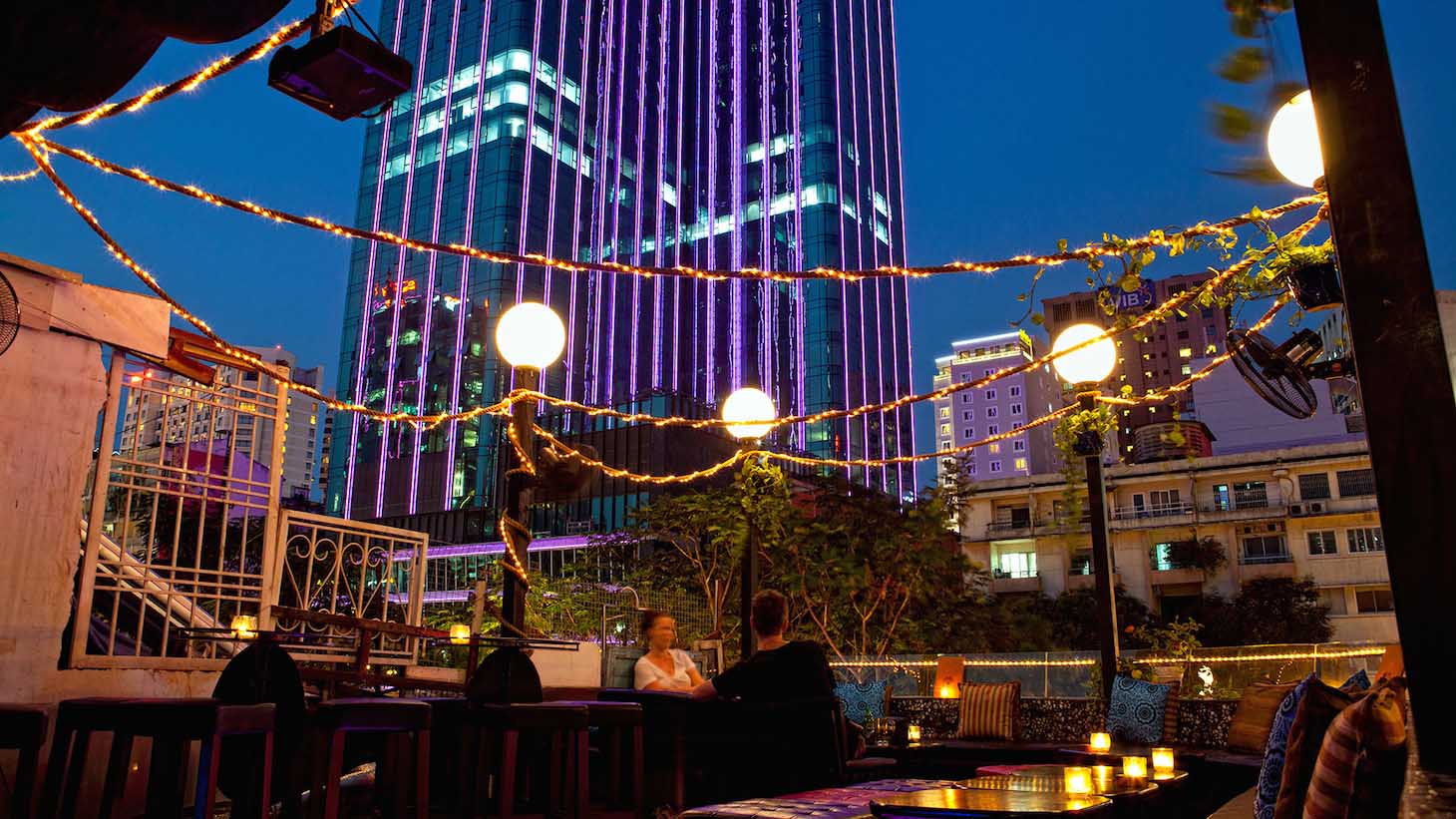 It's everyone's favorite district because it's so central. It's home to the many iconic restaurants, it's got the high end hotels, and some of the best karaoke spots. It's the original Saigon that the French built before the Vietnam War.
Coming into District 1, you immediately get the sense that Ho Chi Minh City is indeed a city. The streets are larger and the people are more cosmopolitan. At the same time, despite all of its new constructions and the new McDonald's and Starbucks locations, the district still has its rough edges.
District 2
Situated at the far east of District 1 and connected by a bridge to the central district, many think District 2 is the future of Ho Chi Minh City. District 1 gutted its core street, Nguyen Hue, to make way for a new underground station that will directly connect District 2.
If you head over to District 2, you'll see tall fast-growing apartment complexes and malls that are being built to accommodate Vietnam's nouveau riche. People as far as Ha Noi are coming down just to invest in the district. Real estate prices continue to rise in the area.
It's also home to An Phu and Thao Dien, the main haunts for European and American expats who live in Vietnam full-time. Thao Dien is where you'll find elegant ocean-side restaurants, boutique hotels, gourmet markets, and international schools.
It's a haven for the expat who only wants to see hint of Vietnam when they're forced to leave District 2.
District 3
The quiet district tucked north of District 1 has somehow managed to become the home of Vietnam's most quaint bars, coffeeshops, and lounges. The calm and quiet atmosphere of District 3 with its clean streets and almost suburban feel make it a good place to go when you're hankering for a calm afternoon coffee or meeting.
It's also got a warm nightlife with bars with live music and even hidden away cafes with live guitar or piano music. Ideal for the quiet hipster in us all.
District 5
Most notable for being the home to Chinatown, District 5 is an exotic mix of Chinese folks who came to Vietnam many generations ago. That means many of them speak Cantonese instead of Mandarin. Many have a unique twist on their Vietnamese accent.
The malls here are massive with products that you wouldn't find elsewhere in the city. The food here, especially Chinese buns and dim sum, can be a real treat.
Some of the streets of District 5 are also lined with the aroma and sights that you'd find in most Chinatown's: traditional medicine, Chinese herbs, and cuisine.
District 7
Last but not least, there's District 7. If District 2 is where all the European and American expats live, District 7 is where many of the Japanese and Korean expats live.
If District 2 is rising today, District 7 was the rising district half a decade ago. The district has its own separate private police force, parks, access to the river, and plenty of malls. District 7 is nicely built out, almost resembling an early version of Singapore in its cleanliness, housing developments, and restaurant areas.
It doesn't boast the best of foods but is a good haunt for folks who want a stroll unencumbered by heavy traffic. It's a good place for kids to go to fairs and spend time outside. The biggest appeal being the Crescent mall area. The riverside spots are also worth checking out.