Dine & Unwind is a series dedicated to your indulgence, whether that be through dining, sipping or simply having a good time.
Wine, an age-old elixir from the gods. You might very well be familiar with it, yet still feel absolutely overwhelmed by the long lists of types and flavor notes available: from cherry and fig, to bizarre ones like leather and minerals. 
Us at Saigon Sip City are fortunate enough to know a thing or two about alcohol. So allow us to present to you our guide to choosing wine like a true sommelier.
But who are sommeliers?
A sommelier, or wine steward, is a professional trained to work with wine in restaurants. They are knowledgeable and can tell apart many different types of wine. In the world, there are currently only 269 sommeliers certified by the Court of Master Sommeliers, and Vietnam proudly has one representative — Tran Trong Hai Ha.
"Sip, not swallow" is a sommelier's number one rule. But wine isn't the only thing they need to be well-versed on. In order to get their customers the bottle of their dreams, sommeliers are also "mind readers" with excellent customer service skills.
There are wine tasting workshops for all levels across Vietnam, though in light of the current pandemic, it might be a better idea to check out online courses, like these ones from the Court of Master Sommeliers.
Realistically, though, casual wine drinkers like us only need to know two things in order to have a good time: variety and growing region of the grapes.
Variety – the source of flavors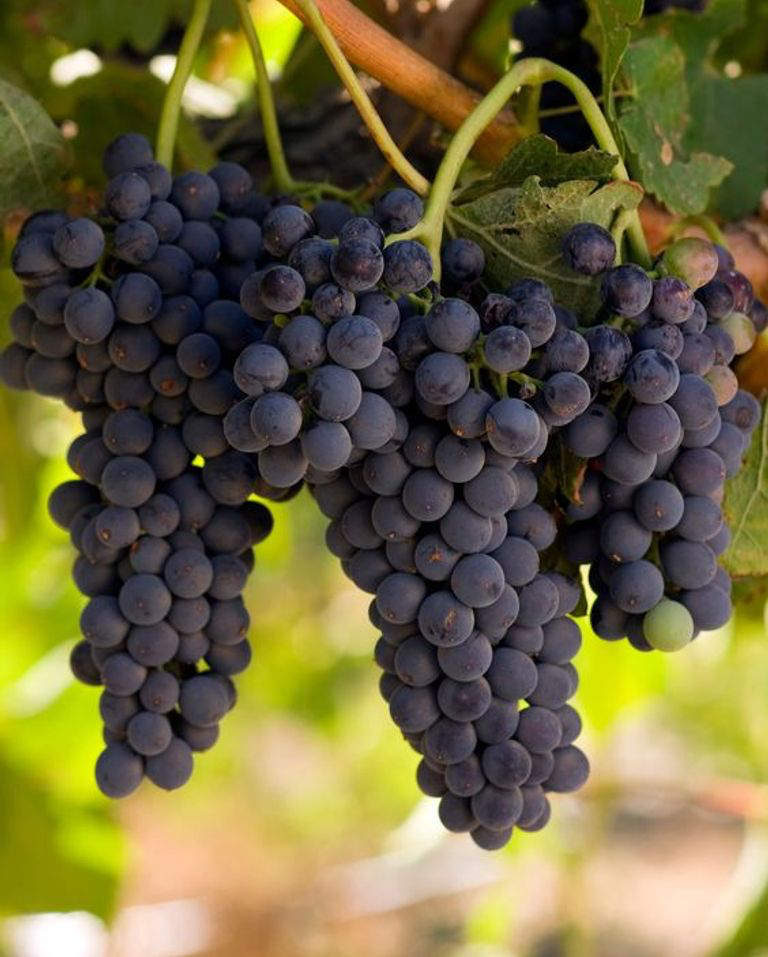 The most important thing to know when choosing wine is the variety of grapes used. There are countless options, but the five most popular are:
Cabernet Sauvignon: a trusted choice for red wines and the most widely grown variety across the globe. Originating in Bordeaux, France, it adapts well to different climates and can be found in many countries, such as the US, Russia, Greece, Italy, Australia, Chile, Spain… Cabernet Sauvignon has a lot of tannin and produces a strong flavor — great with red meat like beef, lamb/mutton and duck.

Merlot: the Bordeaux region's main wine grape variety, known for its dark skin and herbal, cherry-like notes. Lighter than Cabernet Sauvignon, Merlot can be paired with most types of meat.
Pinot Noir: one of the finest wine grapes out there, so don't pass it on when there's a special occasion. The best Pinot Noir is grown in Burgundy, France, but harvests from nearby Alsace, California, Austria and New Zealand aren't bad either. This variety is characterized by its smoothness and less-acrid berry aroma, with a hint of tea leaves, minerals and leather. 

Chardonnay: most commonly used in the world for white wine. With a pleasant fragrance resembling vanilla, toasted bread, coconut and caramel, Chardonnay is easy on the tongue and goes well with salad, fish and chicken.

Riesling: this variety calls Germany home, but it yields the best flavors when grown in Alsace, France. While aromatic, it's one of the more fresh and sour wines. A great choice with pork, eel, smoked meat and sashimi, as well as Asian dishes with a lot of spice in general.
Region – the enabler of flavors
Grapes for winemaking are grown around the world, and you can think of the labels on the bottles as your tickets to foreign lands.
Don't shy away from varieties in lesser known regions like Hungary, Lebanon or Croatia. They might very well be a pleasant surprise that opens you up to new, exotic flavors.
Older isn't necessarily better
Most people think wine tastes better the more it ages or costs. But this is only one of the many misconceptions about wine. 
Statistics by VinePair have shown that 98% of the world's wines are actually made to be consumed within the first three to five years on the market, with only 2% meant to get better with time.
There's a price trap on the wine menu
This doesn't happen at all wine restaurants, but it's a psychological trick more common than you'd think. When going out, most of us want the best bottle for our money, which is why a lot of people usually opt for the second most affordable item on the menu to avoid looking too "cheap".
In reality, though, every other person at the table probably understands that intention. And of course, no one knows it better than the restaurant manager. And that's exactly the reason why the second most affordable selection is often the marked up one. In other words, you're being tricked twice, at once.
A final word
Now that you know France is the go-to choice of wine origin, Cabernet Sauvignon's the king of red wines, Sauvignon Blanc's the queen of white wines and more, your options have been greatly narrowed down for you. The only thing left is to find the one that won't hurt your wallet.
It also helps if you're dining at an establishment known to serve quality wines, where you're free to consult with cultured hosts to decide on a bottle you'll be sure to enjoy. We also recommend the website wine-searcher — an impressive database of information and expert analysis on the prices of different wines all over the world.
But most importantly, always drink responsibly and in style!
Translated by Jennifer Nguyen