With restaurant recommendations, the kind of food you like usually trumps everything else – location, ambiance, or the buzz factor.
Yet according to Daisy Hoang and Drew Burns of Saigon Sip City, a blog offering wining and dining recommendations around Saigon, a better question to ask is "What kind of experience are you looking for?" 
Saigon Sip City, a clever play on Sin City Las Vegas, was born out of the duo's determination to forge an identity for themselves outside of their professional careers (Daisy is in charge of revenue management at a tech startup; Drew runs an investment company in Hong Kong).
Together, they do the legwork of finding eateries and speakeasies with a wow factor and a balanced experience that will appeal to the blog's five thousand followers.
Comparing themselves to private detectives, the couple is more interested in featuring places that aim to surprise and delight and less in finding out how the chilli peppers are sourced.
Can you share your origin story?
When we moved back to Vietnam two years ago, we were immediately drawn to the variety offered by the food scene. So we made it our mission to find the hidden gems around the city; restaurants that are overlooked by tourists.
At some point, we began to keep track of all these up and coming places we saw around Thao Dien from walking our dog, or from riding our scooter around the city, jotting down notes about the standout features of each place we visited, and what occasion it worked best for.
It started off as a rather selfish pass time and evolved into a forum. Suddenly we were receiving all these tips and recommendations, so we sort of naturally fell into crowd-sourcing our ideas that way. 
In what ways does Saigon Sip City intersect your everyday jobs? 
Drew: I think the joy is that it doesn't! At the end of the day, I would hate to spend my evenings doing what I do at work all day: watching prices tick up and down.
Daisy doesn't want to think about trends all night. So it's nice to have a distraction like this to take us away from work. It adds a little extra flavor to our life.
Daisy: Saigon's food scene reflects this melting pot of cultures that is similar to my job where I'm lucky enough to meet people from all paths of the world.
There is a lot of fusion and creativity in Vietnamese food alone. I think one commonality our jobs and the blog have is that both experiences push us outside our comfort zones.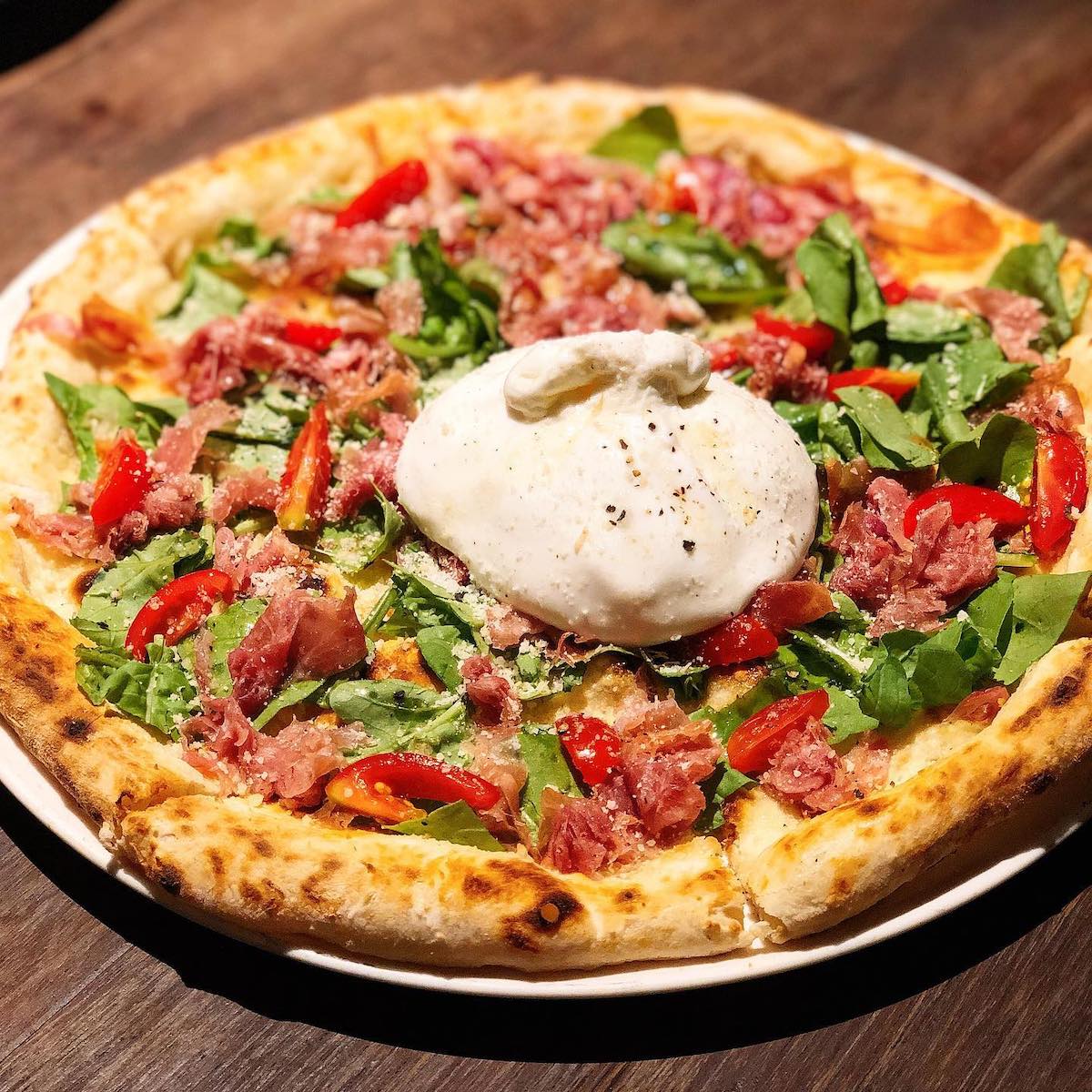 We are constantly motivated to look for new experiences because of the variety of foods here. I do most of the photography and management, since I'm more in tune with the food scene, and Drew does most of the writing and communicating. But it doesn't feel like work; it's fun it's a way to relive the dining experience.  
What differentiates Saigon Sip City from other food blogs out there?
Champagning, Campaigning and Entertaining. That's us in a nutshell. We're here to put the spotlight on places that are flying under the radar where ordinary people like us, who are not in the F&B industry, would go to just simply have a good time. 
Drew: After starting this food blog, I have become a much less safe motorbike driver. My eyes aren't on the road, they're checking for new restaurant signs. 
Daisy: That's how we discover new places though! We also get lots of recommendations from listening to our readers. 
When it comes to deciding where to eat, there's no hard and fast criteria; we're as comfortable in a plush booth as we are on a plastic stool.
The only qualification is that it shouldn't be a chain, (you won't see us talking about the new Big Mac!)
We try our best to find a balance between the newer, trendy places and the long-established ones that continue to serve quality food. You can think of us as experimenters for our audience. 
How has Saigon Sip City evolved within the past 2 years?
We've started compiling our "Best List" – top recommendations for best brunches, pet friendly places, and even best date-night experiences, which we're particularly excited about. We want to highlight ambience as well as cuisine in our blog.
When people ask for a restaurant recommendation, the typical response is what kind of food do you like? Our response is what kind of experience are you looking for? Are you going on a date? Are you out with your grandparents? Are you going out with your friends?
How would you describe Vietnamese cuisine in Saigon? 
Before moving back to Vietnam, we were here on a visit. On the corner from our Airbnb, we stumbled upon this winding staircase at a random building.
That's how we discovered Snuffbox. I remember thinking then that there really is a gem waiting to be discovered around every corner here.
There's a lot more to Saigon than what meets the eye.
I've lived in many countries where heritage buildings like the one that houses the Snuffbox bar get plowed under if they get in the way of economic development. People don't really care for it until it's too late. 
What 3 restaurants do you recommend immediately when asked?
Ciao Bella:

Nothing fancy, just good homemade Italian food. You walk in and they give you a glass of prosecco and a plate of carbonara and you're home. You can always count on the quality of the food there. It's cozy, it's romantic, it's good. Sometimes you just crave that comfort.

An An:

It captures the flavor of life in the city really well. It gives you a good experience even before you walk through the door. You walk past the market where vegetables are being sold. And then at the rooftop bar, you can see the Bitexco Tower and its shadow, these canvas stalls with the ladies squatting and chopping vegetables. It's an amazing contrast. I hope the city doesn't lose that.

Yakiniku Yazawa:

They specialize in wagyu. This is the place to go for special occasions. From how meticulously they select their suppliers to their virtuoso technique in the kitchen, the whole experience is exquisite. 
What do you have planned for your next food adventure? 
We want to do a Dimsum Tour. Usually, when we don't know where to go, we'll put up a poll online to see where our followers want to send us. We just go with the flow.
Throughout the blog's two-year journey, the best part was seeing Saigon evolve. Changes happen so quickly here.
Restaurants are beginning to take on international influences. Everything is sort of melded together; which is what life is like in Saigon. 
There's no one particular flavor and a lot of places here have transformed traditional Vietnamese cuisine into Saigonese cuisine, unique onto itself and capturing the essence of the city.
Saigonese cuisine in particular is what makes Saigon a culinary destination in and of itself.