The conscious consumer movement is spreading across the globe. Buyers are better informed than ever about supply chain practices, and they're demanding transparency. Sustainability and ethical practices are at the core of their concerns and in Vietnam, the movement's been fed by scares around cups of fake coffee, sedative-fed pigs, and chemically-ripened fruit.
On the front lines are lifestyle brands like House Of Chay. Its Founder, Trang Nguyen, popped over to the Vietcetera office not bearing arms, but bags of her veggie burgers. Between bites, we had a chat about the conscious consumer movement in Vietnam, and how she manages three organic farms without leaving so much as a footprint.
Was there a moment when you became a vegetarian?
I've always been a pretty health conscious person so it's hard to identify the exact starting point. It was a very slow and steady progression. Today, I don't eat meat and I try to avoid dairy as much as possible.
When I moved to Australia I was living there alone, with no friends or family around me. Because it was also my first time overseas, the experience forced me to grow up very fast. I had to learn how to take care of myself. While I was abroad I began to read in-depth about vegetarianism, and I soon discovered that many of the fundamental values of the practice aligned with my own. I was interested in how I could play a direct role in using earth's resources more wisely, eliminate suffering, and help protect our planet. So for me, that's what really pushed me to become a committed vegetarian.
What led you to start House Of Chay? What did you do before?
After university, I got into the mining industry. I started as a Management Accountant before taking a position as an ERP Project Manager. But before I knew it, I was back in Vietnam working as a CFO for a large chain of pharmacies. To be honest, I absolutely loved it. However, I knew these were all just stepping stones. I was certain that I wasn't going to be in the corporate world forever. I just needed to learn the ins and outs of business. Entrepreneurship was always the dream. My plan was to use finance as a foundation, and build my skills until I was ready to run my own business. So, over the next ten plus years, that's exactly what I did. Once I was able to identify a market niche that combined my experiences with my values, it snowballed into House Of Chay.
What is the House of Chay built from?
House of Chay is built from love—love for myself, love for the people around me, love for other beings, and love for the planet. We are proud to be leading the conscious consumerism movement in Vietnam with our army of chay ambassadors.
Tell us more about the conscious consumerism movement in Vietnam.
It's a mission supported by House of Chay with the purpose of raising awareness about responsible consumer behavior throughout Vietnam. Although this is already a well-known global movement, our aim is to focus the same energy on Vietnam. If you break it down, the concept is very simple. We just want people to be smart about what they are consuming. If you eat vegetarian food or use chemical-free products, you are already participating in a form of peaceful protest. It's a philosophy or a frame of mind more than anything else.
Would you call yourself a "lifestyle brand"?
House of Chay is an online supermarket for conscious consumers. We offer nutritious vegetarian meals, farm-to-table groceries and safe, eco-friendly family essentials. We're not just about eating right, but also living right. House of Chay is about embracing a way of life, so yes, it's most definitely a lifestyle brand.
We know Chay's ingredients are sourced from your farms in Dalat. Considering your wide range of products, is it possible to get everything from one place?
Our fresh produce comes from our own farms in Dalat. For our personal and home care products, we work with a network of partners locally, as well as internationally.
Tell us more about your farms.
We have three completely eco-friendly farms in Dalat, each of which is used for yielding a group of rotated crops. Soil preservation is a key component to maintaining and maximizing sustainability, and seasonal crop rotation paired with chemical-free farming methods are the best ways to go about it. What most people don't know is that common farming practices employ a cocktail of chemical pesticides in order to kill all insects, weeds, and plant pathogens in one go. And, of course, that cocktail has an atrocious effect on everyone and everything that it touches. The easiest way around this is to use organic compounds. And depending on the characteristics of the plants, we can use a range of different approaches. One compound that we use is rice wine with essential rosemary oil. This natural remedy prevents and removes insect infestation from the crops at our tomato farm.
All of our products have to adhere to very strict House of Chay standards. Our produce is grown from USDA certified organic, non-GMO seeds and we follow eco-friendly agricultural practices such as using all-natural plant-based insecticides, intercropping, and crop-rotation to sustain soil fertility. We also believe that the best way to store our produce is in the soil where it grows, not in cold storage rooms. Our plants are harvested fresh and delivered directly to your kitchen within 48 hours. This is the best way to ensure we're maintaining the food's nutrition while delivering the highest quality product possible.
Could you describe in more detail your view of the current issues with farmed and supermarket bought ingredients and products?
The first thing that comes to mind is compromised quality. There is no transparency in regards to the source and quality of the food we eat, and we see high levels of residual pesticides in vegetables, and antibiotics in meat. Consumers are also getting produce with poor nutrition profiles due to soil depletion and extended storage time.
The issue is bigger than that though. The human population is growing at an intimidating rate—it's now put at 7.6 billion people. With such a big population we engage in extreme, large-scale farming practices in order to meet demand. That encourages the habit of overusing antibiotics and growth hormones. It seems that the entire animal farming process is inefficient at best. Many people call these "protein factories in reverse" because we are feeding animals up to seven kilograms of grain for every one kilogram of meat. That's not to mention, the grains that we're feeding the cattle could be consumed by humans. Many argue that we could solve the world hunger crisis just by switching to a whole food, plant-based diet. If we did that, there would easily be enough food to go around.
Do you think humans are capable of such a switch?
Vegetarianism is one of the biggest movements in the world right now. Last year alone, 3% of Americans became vegetarians. And did you know both McDonald's and Domino's Pizza have vegan and vegetarian options? When you look at trends like this, I think the answer is a resounding "yes." Maybe I'm overly optimistic, but I think we can do it.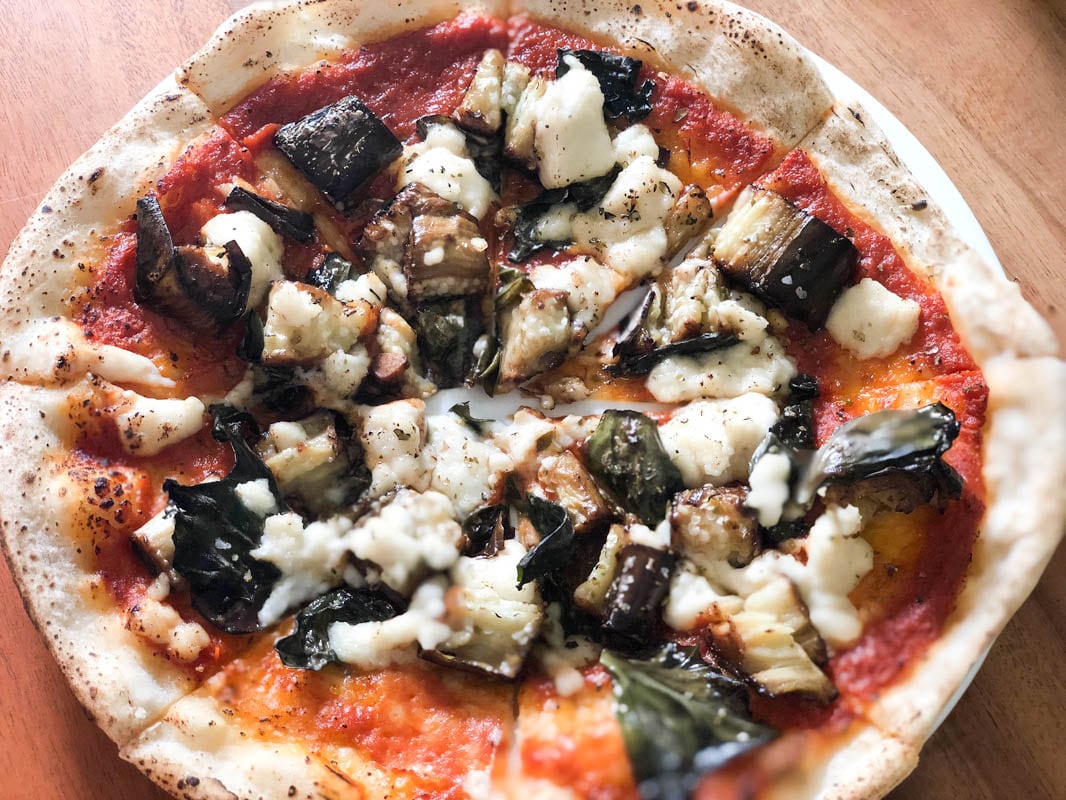 Which of your own products is your favorite?
That's a very difficult question, but if I had to choose, it would be House Of Chay's meal subscription plan. For busy professionals, there just isn't enough time to cook that often. Knowing that nutritious meals can be delivered easily is a big plus in my book.
What are a few essential vegetarian ingredients you couldn't live without?
I don't think I could live without avocado, kale, sweet potato, and nuts.