Listen and subscribe to "Vietnam Innovators" in English: Vietcetera Podcast | Apple Podcasts | Spotify | Google Podcasts | YouTube.
Listen and subscribe to "Vietnam Innovators" in Vietnamese: Vietcetera Podcast | Apple Podcasts | Spotify | Google Podcasts | YouTube.
Vietnam's first digital-only bank TNEX officially launched in December 2020. With the support of experts and pre-eminent international leaders, TNEX was founded by a group of young professionals for the sake of Vietnamese people, especially the unbanked population
TNEX focuses on bringing inclusive and effective financial solutions and truly free banking utilities for every user based on a digital platform. On top of that, they also introduced a brand new modern lifestyle.
But what sets the brand apart from other fintech companies is how TNEX was built on a digitally native technology stack, has no physical branches, no tellers and runs with a digital operating model. Therefore, users can register and use financial and banking services only by using a single application.
In this episode of Vietnam Innovators, Hao Tran met the CEO of TNEX, Bryan Carroll. In their conversation, Bryan talked about their journey, the risks they see along the way, and the people they need on their team.
How the innovations started
After building for just ten months, TNEX successfully launched two apps — one for Gen Z and one for micro-merchants. Even more importantly, they were able to implement one of the most advanced technology platforms in the region that allows them to continuously provide sustainable and free-for-life innovative and integrated experiences for users.
By 2021, TNEX reached over half a million registered users and 15,000 merchants on its platforms. To date, TNEX already has over a million users. Earlier this year, TNEX won the "Best Digital-Only Bank in Vietnam" at The Asian Banker Vietnam Awards 2022.
TNEX is the only bank that provides tools for users to manage their physical, mental, and financial health. They believe a wealthy community is a healthy one:
Physical health: Helping users to have a healthy lifestyle by encouraging them to walk more with Step counter features.
Mental health: Caring about our users' moods and develop a Mood tracker tool where they can track their feelings every day.
Financial health: Users can learn about financial products, banking, and lifestyle knowledge through the Education hub and use the emoji-driven personal financial management feature to manage their money.
"We know many of our users cannot afford the fees traditional banking requires to be paid by users to make a profit," Bryan said. "So in TNEX we built one of the most advanced digital technology platforms in SEA, using data science, cloud, and APIs, to allow us sustainably offer free for life everyday banking to our users."
Risks in Vietnam's digital model
TNEX is a digital-only bank providing financial services and innovative features. In the interview with Hao, Bryan mentioned a few risks he sees in Vietnam's digital sector.
Access to digital talent - With the demand in the Tech sector skyrocketing, companies have gotten into a jam about where to get affordable yet skilled tech talent. Bryan said it's not just a challenge in Vietnam; it's also true in Berlin, San Francisco, and Dubai. According to Talentnet data, workers in the tech sector now change jobs regularly, and over 50% of developers are willing to quit jobs if they find new opportunities. Bryan believes this is where the government, industries, and the education sector should step up and supply the demand.
Working culture - Digital is a world of continuous change. Many people don't understand the concept behind it, unlike traditional banking. When providing digital banking services, the rules consistently evolve. This leads to hiring the right people to support the creative direction and understand how the market changes.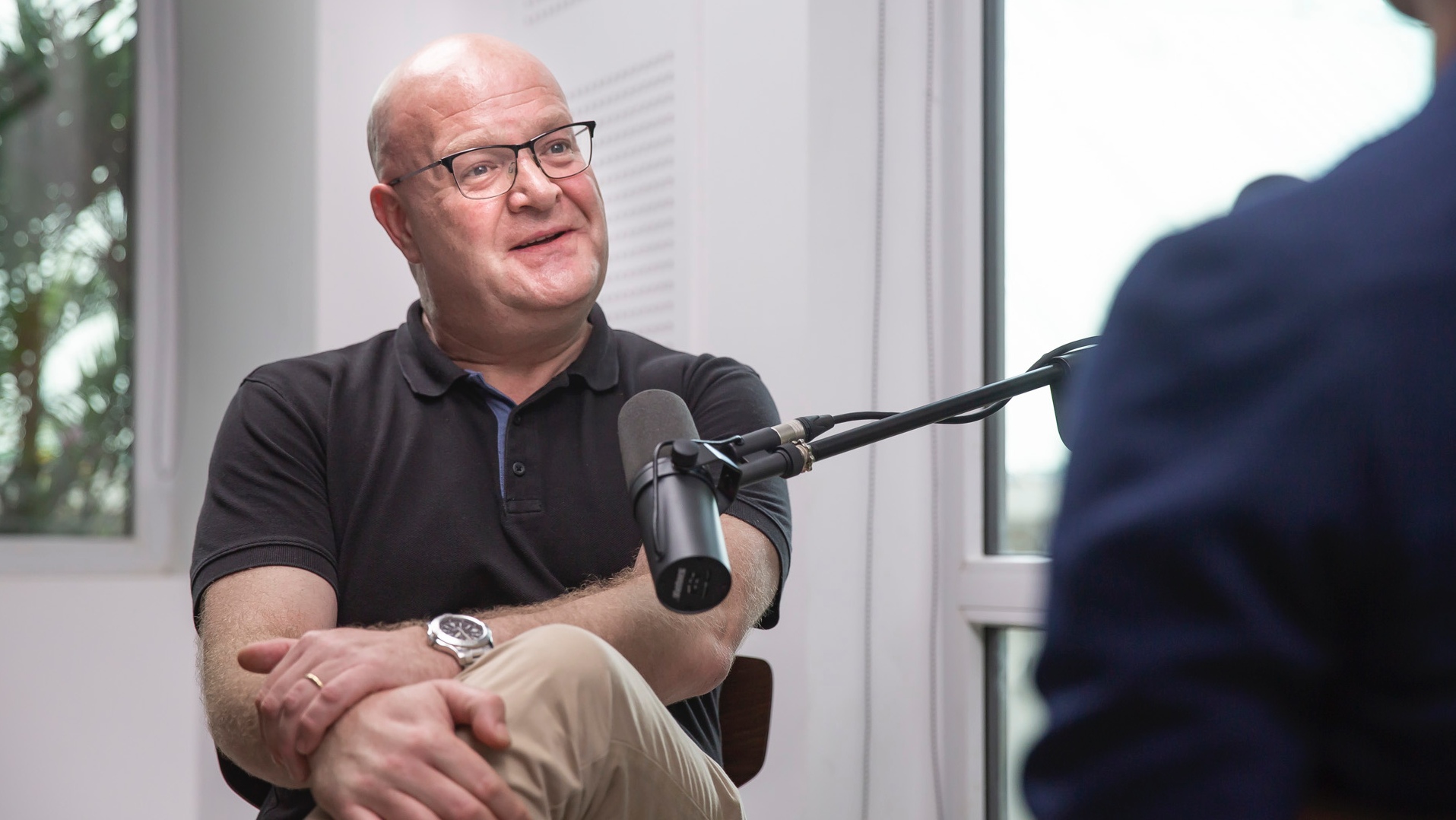 Work culture at TNEX
While Bryan is generally pleased with everything the TNEX team has accomplished in such a short period, he is particularly proud of their culture. To him, there are two most essential elements of great work culture: to enjoy what you're doing and feel respected. "How we treat each other is how we treat our users," he revealed. "The best idea must win; everyone's got a voice."
At TNEX, they're always looking for innovative people who want to make a difference and bring balance to the lifestyle of Vietnam's younger generation. It's not just about having banking experience. In fact, they don't get someone from the banking industry, not because of their background but because the mindset and approach are different.
The TNEX CEO detailed the kind of individuals they would want to take on a journey to digital with them:
Innovators - Bryan said, "Old keys won't open new doors." This totally makes sense because Vietnam is a digitally-obsessed nation, everyone wants everything on their phone. Having innovators in the team means getting access to new keys that could open new and untapped portals.
Trainable - The term Fintech is not new to Vietnamese consumers. The truth is, it's pretty popular. But there's no training course for Fintech, and you can't enroll in a university and take up fintech as a course. Skills can be taught, but trainability can't. That's precisely how fintech is, and to Bryan, "it's a way of thinking, it's about failing lots of times." Working at TNEX, they train their people to develop. To make that happen, it's not enough to be talented, someone must also have the go-getter attitude, passion and curiosity, and of course, the willingness to go through it all. After all, resourcefulness and trainability go hand in hand, and adeptness at adapting is a gem — the kind they want at TNEX.
TNEX targets more than 38 million young consumers (including GenZ and Millennials) and over four million micro-merchants in Vietnam.
Watch the full episode below.