As our standard of living rises, the demand for better quality food and a healthy diet have been spotlighted.
Consumers know the need to understand more about the foods they eat, paying more attention to the origin, ingredients and levels of chemicals in food. These factors today are often associated with the word "fresh".
The current advertising language has defined "fresh" in many ways. Fresh often connotes "clean", food that is non-toxic, chemical-free, and stimulant-free. Fresh also means "pure", which refers to a category of foods that are free from impurities or artificial nutrients (in the case of 100% fresh milk). Fresh can also be understood simply as food harvested or used directly in a short time (harvested within or close to the consuming date).
At the same time, some food categories have their own specific definition of "fresh", typically imported products.
The "freshness" of imported food
Due to many challenges in transportation and geographical distance, imported food suppliers must accept the fact that they need to make more specialized investment throughout the "harvest to table" process, to ensure the freshness of food.
Take the State of Victoria, Australia's largest producer and exporter of food and fibre products, as an example. Victoria's strong reputation for food safety and environmental standards, as well as developed supply chains and technology, ensure quality through the following criteria:
1. Traceability
The traceability of imported products is often considered more difficult than traditional tracing for domestic products. The reason is that it is difficult for consumers to check in-person, or there is not much information about the region of origin, especially when the products come from small farming areas or countries that do not speak a common foreign language (eg. English).
Therefore, in addition to information about the production company, processing company and date of harvest/slaughter, the traceability of imported products is also influenced by the prestige and production history of the place of origin.
For example, if the food comes from specialized framing areas or famous regions of origin, it will have higher value. In addition, with a long history of production and longtime partnership with distribution partners, products from these regions are also better protected by commercial or government organizations.
Some countries also have special forms of farming, such as large farmsteads or professional household farms. This can be seen as an advantage, since they are more capable of producing foods that are close to the spirit of "from farm to fork", "homegrown" or "country gifts".
The most obvious example of these models are the imported foods from world culinary mecca, such as Alaskan salmon, Osaka scallops, or dairy products and fresh meat from specialized farming regions of Australian and New Zealand.
2. Transportation process
The transportation process also plays an important role in ensuring the freshness of the food. For experienced distribution and transportation companies, they will have the most appropriate management and process for each type of food. In addition, having specialized equipment and storage is also a great strength of these companies to help ensure the highest quality of freshness for food during the transportation process.
In addition to traditional transport models such as airway and waterway, some logistics companies also invest in giant specialized cold storages or transportation vehicles that are designed for shocks/impact resistance, or that have the ability to customize the most optimal temperature for each item.
3. Reputation of sponsors
Sponsorship from commercial or government organizations will be both a unique advantage and an additional criterion to consider when you want to determine whether an imported product is "fresh" or not.
Specialized farming areas — or where there is a tradition of producing a particular food category — will often receive patronage from the host country. In certain respects, this has many similarities with the patronage of specialties and traditional items.
In addition, the "participation" of reputable organizations also contributes to a greater assurance and a firmer commitment to product quality. As a result, consumers feel more secure when buying the products, without having to think too much about quality.
This is the reason why some high-quality and quantity-limited red meats from Japan, special cheeses from Europe, or fresh fruits specialties from Korea, Australia and New Zealand are always topping the list of the highest "fresh" standard foods in the eyes of consumers.
If certain criteria are met, the imported food still retains its "freshness" and becomes the ideal choice to perfect the taste of meals and ensure nutrition, even after being transported for many miles by plane or ship.
"Shortcut" to experience world cuisine
Imported fresh food not only diversifies food choices, but it's also a way for consumers to discover world cuisine at home.
As a result, many food organizations have had strong approaches to young markets. For example, Global Victoria — an agency of the Victorian Government, Australia — chose Vietnam as the next destination to promote quality pure "fresh" cuisine, which has been built over many years.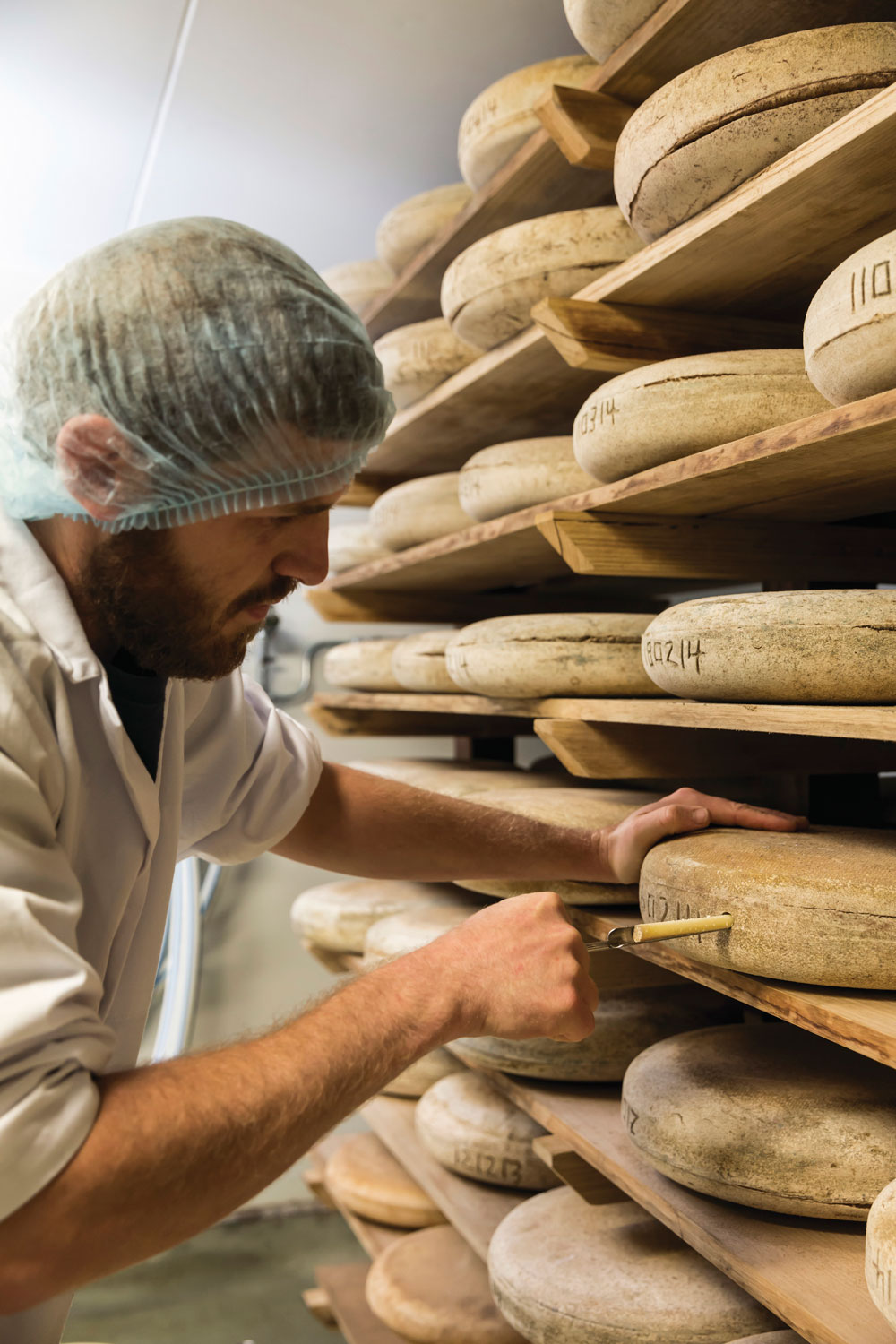 Victoria's food and fibre sector is one of Australia's largest export competitive advantages. Victoria is also the country's largest food producer with around 5.9% of gross state product (GSP) and more than a quarter of food and fiber exports in the country.
Not stopping there, Victoria's global reputation as an exporter and supplier of some of the cleanest, greenest and safest food and fibre products is also built around highest biosafety, safety and reliability standards, as well as strong environmental protection.
Firstly, world-class research and development facilities provide the state's agribusinesses with important opportunities for early adoption of cutting-edge technologies, particularly in water management, food production and packaging.
Secondly, Victoria is home to Australia's largest container port and curfew-free airport, which also offers world-class freight and logistics infrastructure.
And finally, there are commercial advantages. The long-term commercial relationship and shared time zone with Asia and the surrounding regions continue to play an important role in supporting Victoria's competitive advantage in supply chain management that enables the smooth and seamless transportation of food, as well as unifying with "extended" systems of many partner countries, including Vietnam.
With the advantage of farming history, natural conditions and food quality that are reinforced through time and professionally invested logistics and distribution system, Victorian food will be a hard-to-ignore option for Vietnamese customers, in the process of choosing standard imported fresh foods.
Translated by Thao Van