When it comes to local Vietnamese fashion, most of the designers we speak with are focused on the millennial, mid-range local crowd. The Vietnamese fashion identity is still finding its place on the international stage.
For some designers, they've found a niche for their own brand and style. That's when we were introduced to Linda Mai Phung. A thirty-something Vietnamese-French designer, Linda started her fashion design career in Vietnam with her own label six years ago. Her work has produced awards at the Ethical Fashion Show in Paris, the Source Innovation Award in London and has been showcased at the Berlin and Amsterdam Fashion Weeks. She's also been featured in L'Officiel Paris, Vogue India and The New York Times. She's now working on freelance projects, taking the skills and expertise she's developed over the last few years working on her own brand.
We had the chance to stop by her studio in Ho Chi Minh City to learn more about her perspectives and experiences working in Vietnam as an emerging fashion artist with global reach.
What's your focus at the moment in the world of fashion?
I'm focused on freelance work at the moment. I'm working with clients in the high-end or sustainable segment from here or Europe. I generally prefer working with clients and brands that have the same values as my own label. That generally means working with people who also have an awareness of sustainability in the supply chain. They also think about the production of clothes and a strong taste for high quality designs and creation. There are a few in Vietnam that have contacted me to work together because of those values. I'm glad the textile industry is leaning toward respectful practices for the environment and workers.
So you've paused on building your Linda Mai Phung label at the moment. What will it take to restart your brand?
Being a fashion entrepreneur in a higher-end segment of the market is capital intensive. The cash flow is always critical. I became exhausted of the financial problems that distracted me from running the design vision of the label.
At the time, I was leading the company with a friend. We were mainly selling B2B to concept stores in Europe and Japan and a little bit in Vietnam. The reason why we remained in Vietnam was to be close to our suppliers, given that our business model focused on fair trade principles. We also organized many pop-up stores and events in Vietnam over the years, because we gathered an exciting crowd of fans, both expats and Vietnamese supporting the label. There's no question that developing this brand has been the most rewarding experience in my professional life. It has been recognized around the world all the while promoting Vietnamese craftsmanship through the use of ethnic textiles and silks in the collection. Previously it was bootstrapped and crowdfunded. However, all the challenges associated with that model proved to be too much of a distraction to my creativity. While I would love to come back into developing this brand, I need to wait and prepare until the right pieces are together.
What attracted you to Vietnam in the first place?
I was always attracted to Vietnam. My parents were boat refugees to France, when they moved in 1983. Like many Viet Kieu, they never wanted to talk about the past. My mom's side is mainly in France now, originally from the Mekong Delta. My Dad's side is still here in Ho Chi Minh City.
When I first began learning about Vietnam from a Western perspective (in other words, the history books about the War), I was a teenager. And at that time, I found myself questioning a lot about the legacy I would want to leave given the rich cultural heritage I have. In France, we were starting to be informed about the environmental risks of our dependence to fossil fuel, the existence of sweatshops…being aware of these dysfunctions gave me the urge to act for a better world, even at my own small scale. It was a few years later that I realized that I'd like to come one day in Vietnam to discover my roots but also to create my own ethical fashion line to combine my passion for design, my values, and my heritage.
I had already come back to Vietnam for the holidays quite a bit, starting in 1992. To this day, I'm amazed by the talented tailors and exquisite silk that you can find in Vietnam. I was particularly inspired by the many different ethnic groups and their work. I admire their craftsmanship and the creativity of their textiles that is so inspiring. This all began because of my desire to discover Vietnam more and my mother's own legacy.
What's keeping you in Vietnam as a creative?
The urban environment and landscape. It's amazing, crazy. Developing all the time. How fast the economy is growing, coupled with the mindset and spirit of Vietnamese creatives and entrepreneurs. Encouraging and exciting.
In Paris and Berlin, two cities that I worked in previously, were less dynamic in terms of small projects. Here you can just "do-it-yourself": open a coffee shop, close it within six months, then open a fashion brand the next year. Unfortunately there were many judgements and skeptics for starting or failing a project in France. It made it very hard to bring my ideas to reality.
Where do you buy your textile supplies?
I'm only using ecological or natural fabrics like linen, organic cotton and silk from the Lam Dong region, because it impacts the environment less than polyester for example, also because they last much longer.
Depending on the collection's theme, we worked with traditional textiles handmade by the Ba Na, the Hmong, White Hmong, Lu and Thai ethnic groups.
I also love to design biker jackets with handwoven "lacquered" silk that are naturally dyed black with Diospyros mollis fruit. Hand-dyed for 45 days, this shiny coated fine silk that looks like leather is made from a traditional dyeing technique in the Mekong Delta. The look of the fabric is modern and luxurious. It makes your style carry a whole story of tradition and craftsmanship from Vietnam.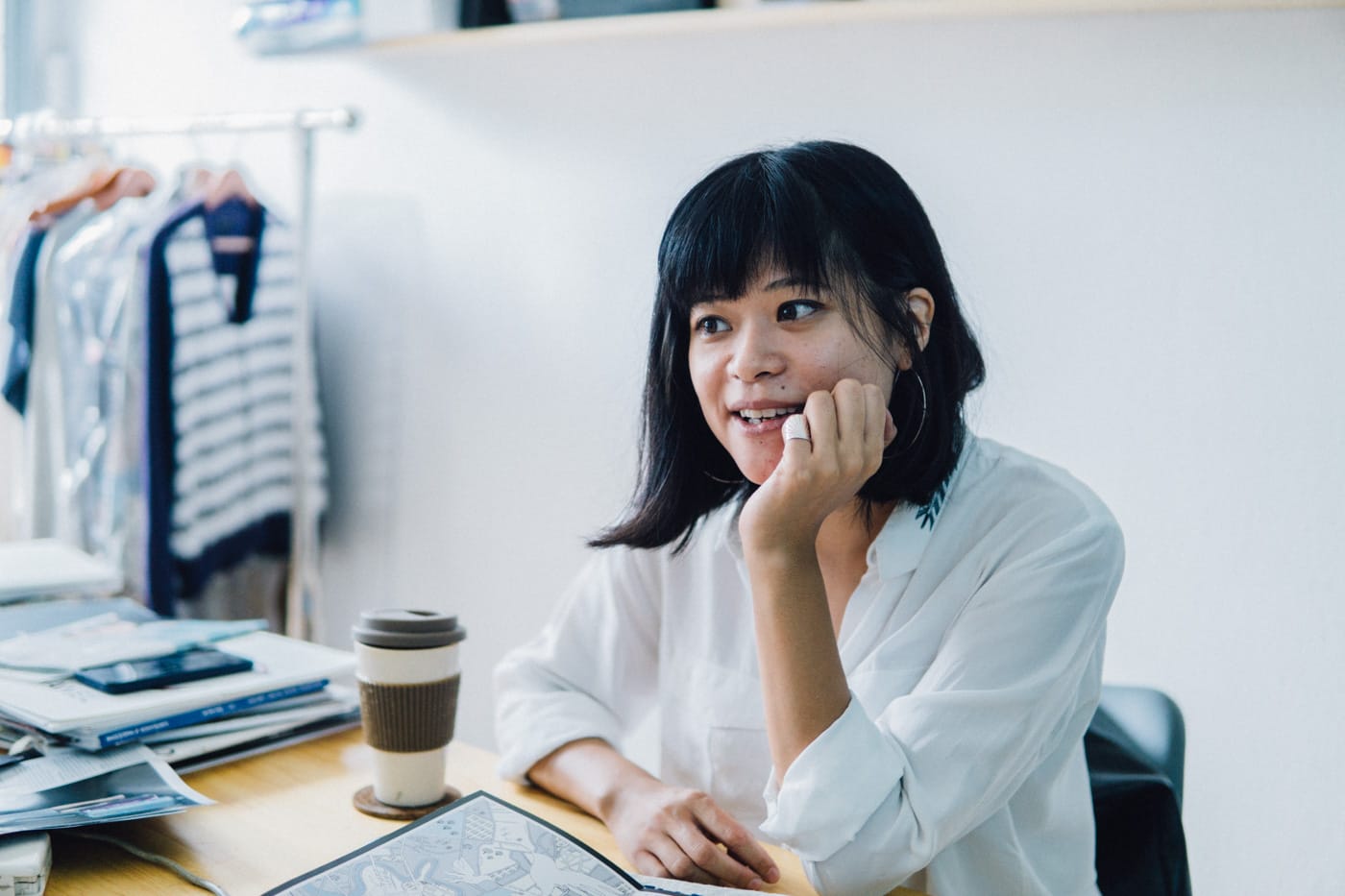 Tell us one memorable story about doing business in Vietnam.
I'm always excited to design with the materials created by ethnic minorities in Vietnam. They are incredibly skilled at creating complex styles. You can feel all the dedication behind every stitch or drawing. However, when I received a significative big order for a jacket made with a White Hmong ethnic textile, I asked for a quote to produce the necessary amount of handmade fabrics to the weavers and I was told that it would take up to two years to create the exact same textile. Why? They grow, spin and weave the hemp fabric, as well as the indigo leaves used to dye the fabric. So it will first depend on the quality of the harvest that year. After that, they will paint batik, wax and embroider the hemp fabric with their ancestral motifs and patterns. It was an entirely handcrafted jacket and it was not easy to manufacture.
I am also very glad to have witness meaningful advancements in the lives of many of my suppliers.
What were some of your initial struggles in Vietnam and how did you overcome them?
When I first arrived in Vietnam eight years ago, I noticed that many of the bars and restaurants in District 2 were only populated by expats. The service staff was local. At the time, there was a small local middle class. Seeing this dynamic was odd. It's so strange to think that back then, there were so few Vietnamese who were in the middle or upper class. Not enough for even one local to be seen in a bar as a customer in District 2. Things have changed so quickly. Today you'll see the same bars filled with Vietnamese locals.
At the time, some expats are rude to Vietnamese people. Many make zero effort to understand the local culture. Many foreigners come to Vietnam to create value and invest, but they also treat local Vietnamese unfairly in the process. I remember getting into several heated discussions with friends about this topic. I don't like seeing how parts of this new, modern Vietnam have resulted in many taking for granted the Vietnamese people who make all of this possible. Many totally forget that Vietnamese work culture is different from their own.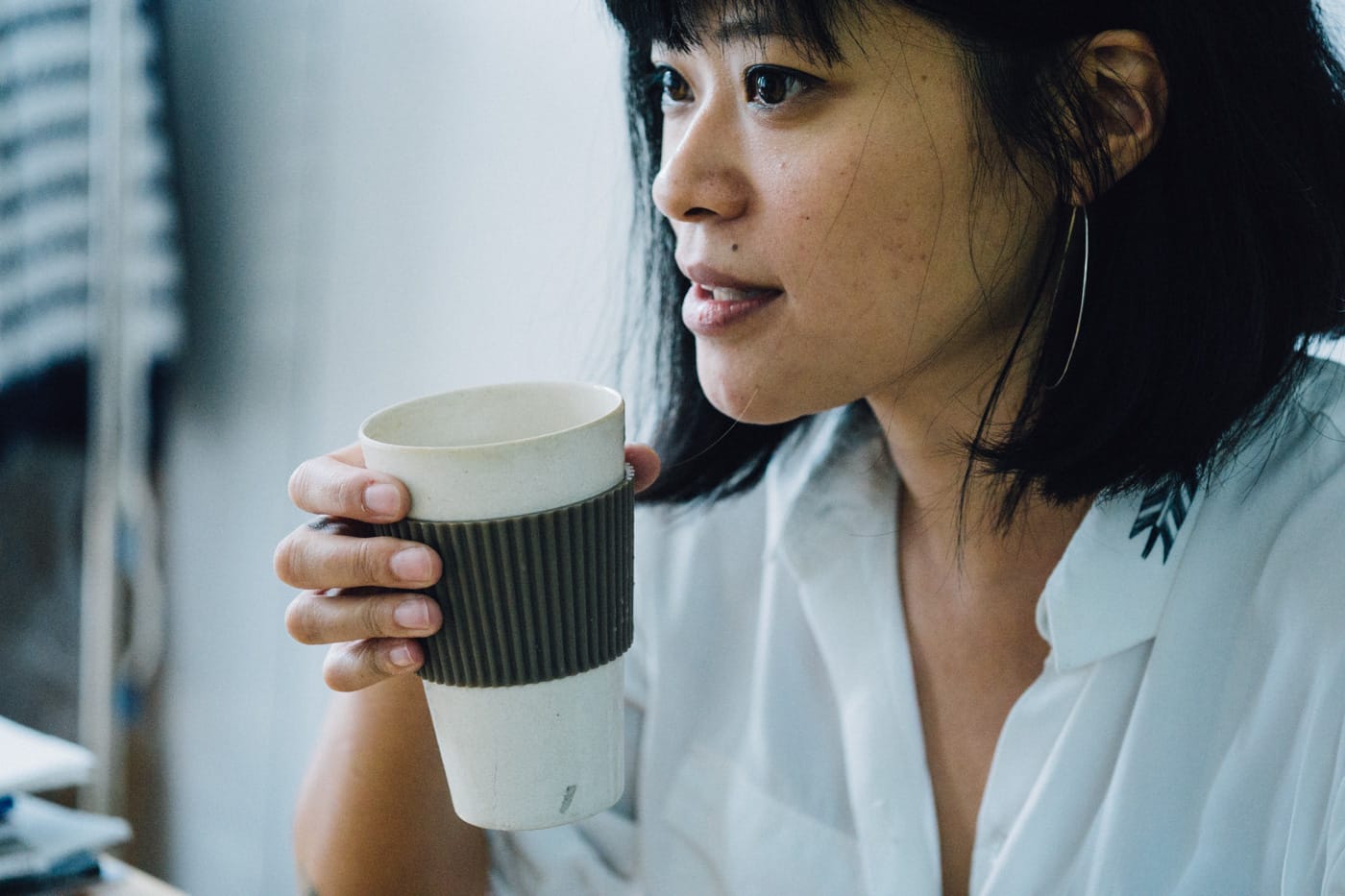 What's one memorable story about growing up in France as a Vietnamese-French?
That's a strange question to think about. I always consider myself French. Though I could see I was raised differently because of my Vietnamese family. My friends got gifts and candy for good marks, while my parents were always strict and demanding, and when I was a kid it felt unfair.
Coming to Vietnam, engaging with other Viet Kieu and learning about the past made me understand why I was educated that way. I also learned the French language together with my parents. That was a unique experience that not many of my peers could say. When I showed my collections at Paris Fashion Week, the Frenchies would rave about by my Vietnamese style. When we stocked our styles with retailers like L'Usine and others in Ho Chi Minh City, my customers would confess that they like the label because it has this "je-ne-sais quoi" of French style in my designs 🙂