One of the earliest lifestyle companies I came across in Vietnam was Ma Belle Box, a beauty box discovery service company. The founder, Marion Vigot, has been bootstrapping the business for a bit more than a years now, while managing to grow the company from only herself to ten employees with little outside resources. Recognizing the number of beauty brands available on the market, and the lack of resources for Vietnamese women to discover, test and try them, Marion has launched a business that has managed to establish itself in an emerging, popular field.
We met up for a coffee chat with Marion to understand her startup journey in Vietnam and how she finds life in Vietnam as a French expat living in Ho Chi Minh City.
How did Ma Belle Box get started? What did you do before Ma Belle Box?
I've been in Vietnam for three years, starting off in digital communication and online strategy. I was working as a freelance for different international startups and businesses. I learned how to build websites and structure social media strategy. Digital was buzzing three years ago, but not everyone was in it yet. This is when the idea for Ma Belle Box started. Take that in hand with the fact that there was no real Vietnamese beauty brand yet. Ma Belle Box also didn't need much investment at first, since it was mostly digital and I understood the online marketing side of the business. Creating an entirely new beauty brand from scratch would be more challenging, since that would need production skills too. This wouldn't leverage my current skillset.
What's the growth of Ma Belle Box look like? What are some challenges that your team is looking forward to solving?
We're a team of ten now, starting off working in cafes. Now we have our own office in District 1. We're at 12,000 registered members now. We work with official brands, legitimately imported with no hand carry items, by introducing a new Edition of box every two months with curated beauty products. Customized to certain skin types, we've been able to target customers across the 18 to 35 year old age group. With this growth, we're expanding our product line beyond just traditional American and European cosmetic brands. We'll be soon introducing brands from Korea and Japan.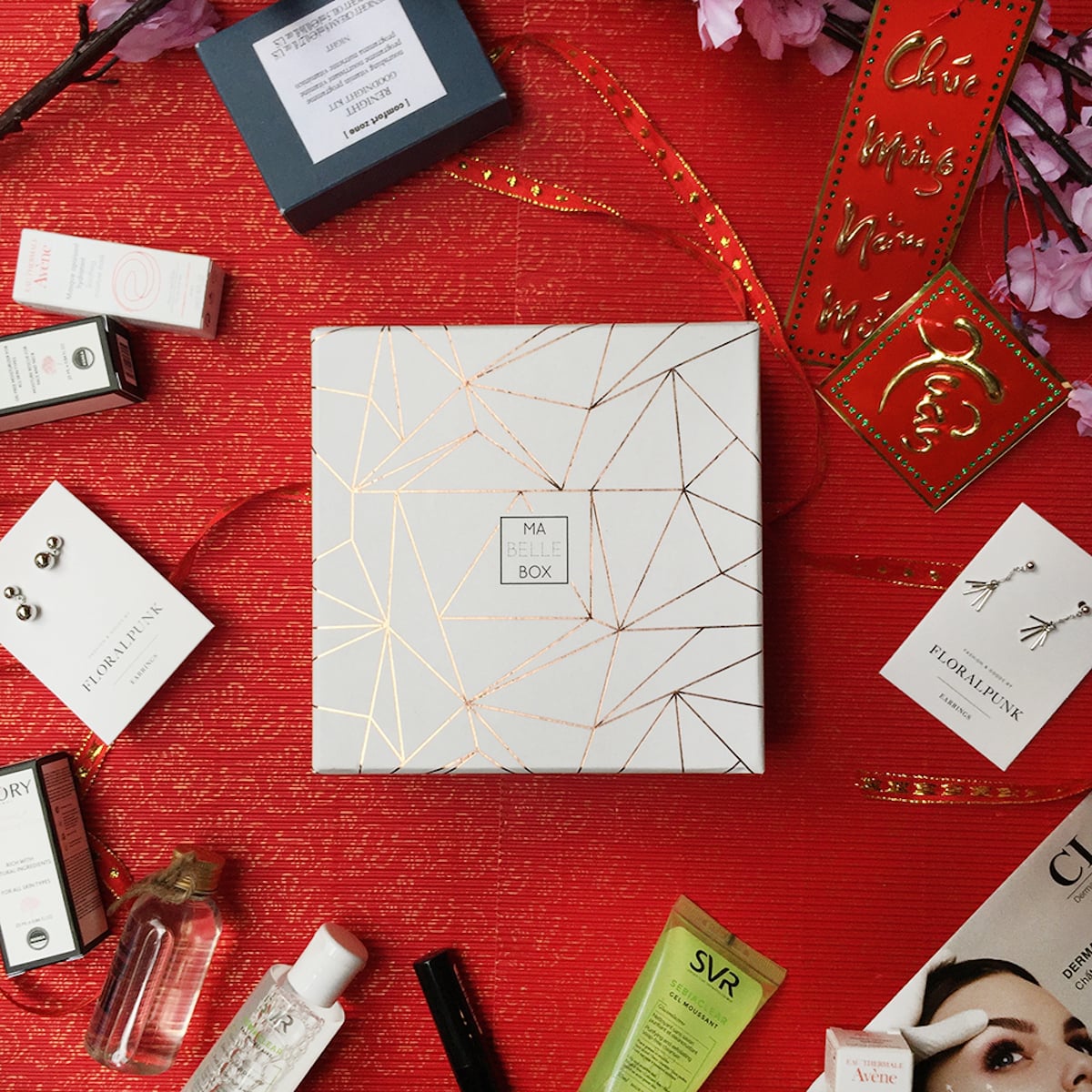 We're lucky we hit the growth curve at the right time so that it is now stable. Now we are looking for more investment to take the growth to another level. Because we chose a business model that doesn't require too much time to break even or generate revenues, we've been able to reinvest money into the company. We're also looking at diversifying revenue streams. The box is the only revenue pipeline, though we want to do more in the future. At the moment we structure our business around each new box release, which is every two months. So while our business is cyclical, it depends on the number of boxes we sell every two months. Planning around this can be challenging. With a subscription membership, we can create more predictable revenue and membership engagement. We're also looking at introducing more international beauty brands and introducing more payments options offline such as convenient store payment.
Can you tell us one short, memorable story about doing business in Vietnam?
I'm surprised how fast things move. I don't have any specific story in mind. You think it's challenging at first, but somehow it just works. In France, you have to wait weeks to solve a problem. But here, it can be fast and resources are accessible to fix it right away.
What are some interesting things about Ma Belle Box that people don't know about?
We started with nothing, the concept was very new and innovative to the Vietnam market
I started the business at 24, which in normal business is perceived as young but I think age is not a restriction in Vietnam. I usually avoid bringing up the topic of age.
Starting at an earlier point in my career, with little experience before, has helped me grow so much faster. I love learning new things everyday. If I compare to France, many people at similar professional levels are looking for stable jobs and internships. It's just a different mindset.
I was not thinking about entrepreneurship at first. I wanted to travel and explore Asia. After arriving, the environment helped shape the journey with Ma Belle Box. I didn't come to Vietnam at the beginning to launch a startup.
My dream job was to work in communication strategy for cosmetic company in Australia. And somehow I ended up in Vietnam launching my own cosmetics and beauty concept by myself. It's an odd comparison to make now that my dream is so different.
What are some missing pieces about the lifestyle in Ho Chi Minh City?
I especially miss all the specialities from my hometown in France, we can't find here! Though I'm sure we can make it. One example is 'socca.' It's a crepe made of pea wheat, a regional speciality from Nice. Then there are all the little artisanal things that shopkeepers make in France. Flower markets, leaves, lavender, all the little brands. You just come and you know that there is a story behind each one and the products are of high quality. There are lots of nice artisanal shops in vietnam, but few of them have the attention to detail or high quality from an outsider's perception. It's partially a lack of awareness and strong branding from a cultural level. It's everyone's job here to improve the quality of the Vietnamese brand.
I'm also keen to see more quality snacks and spirits. For example, you can't get a reasonably priced Ricard here. That drink reminds me of fond memories of the south of France. It's so expensive here, I usually bring back a few with me from France. And of course, the cheese and wine. In France, wine can be had on any occasion because it's cheap. Even a decent wine bottle will set you back three or four euros. In Vietnam, a decent bottle is 200,000 to 250,000 VND at a minimum. It's less accessible here, as are many "premium" products that are actually quite accessible and at reasonable prices in France. I also miss driving a car, though it is complicated and expensive here. Driving is a luxury here, and not actually more functional than a taxi or bike.
Who should we speak with next?
Julia Doan. She runs the Floralpunk brand that has proven to be popular with millennial Vietnamese.
Moreover, it'd be fun to see more profiles from a team point of view, not always just the entrepreneur.