In the past 10 years, golf has become more popular in Vietnam. Golf courses are popping up all over Vietnam as more and more people pick up golf as a new sport. However, it is still a very expensive sport, and since golf is at an early stage in Vietnam, the quality of the sport is raising some questions.
We meet with Michael Nhat Tran, the first professional golfer of Vietnam. We discuss about his journey of becoming a professional athlete. Michael also provides an insight of the current state of golf culture and some advice for the young generation athletes in Vietnam.
When did you find your love for golf?
Golf was boring for me in the beginning because there were not many kids my age playing in Vietnam at the time. When I was 13, my parents sent me to New Zealand to study abroad. During this period, I was staying with a host family in Auckland and their house happened to be close to a golf course. Fortunately, there were many kids playing and golf became fun so I started to play more often. This was when my love for golf began to pick up and I decided to pursue golf professionally at age 17.
What is it like being the first professional golfer in Vietnam?
I don't think about this factor, my motto is not to be "a big fish in a small pond". I usually focus on my ranking on tour and world ranking to see where I'm currently at. Then, I continue to keep my head down to practice and try to improve from there.
Pressure is something every athlete has to constantly deal with during their career. Being the first professional golfer in Vietnam put pressure on my back from time to time. Since people have a lot of high hopes for me so it's sad to disappoint them. Back when I competed in Ho Tram Open in 2015, I did really well on the first day and there were hundreds of spectators following me. Even though I was the only Vietnamese player in the final round, my home crowd went from several hundred people down to just my parents and a couple of juniors that I taught toward the end of the round. But it's part of the job.
What are the differences returning in Vietnam after a long period playing overseas?
The most significant difference here is the course condition. There are a lot of courses in Vietnam; the designs and layouts are amazing. However, it's a different kind of golf in Vietnam and Asia, compared to the US. Courses in the US are drier and firmer so the ball goes much further. In Vietnam the courses are mostly wet and soft due to the climate.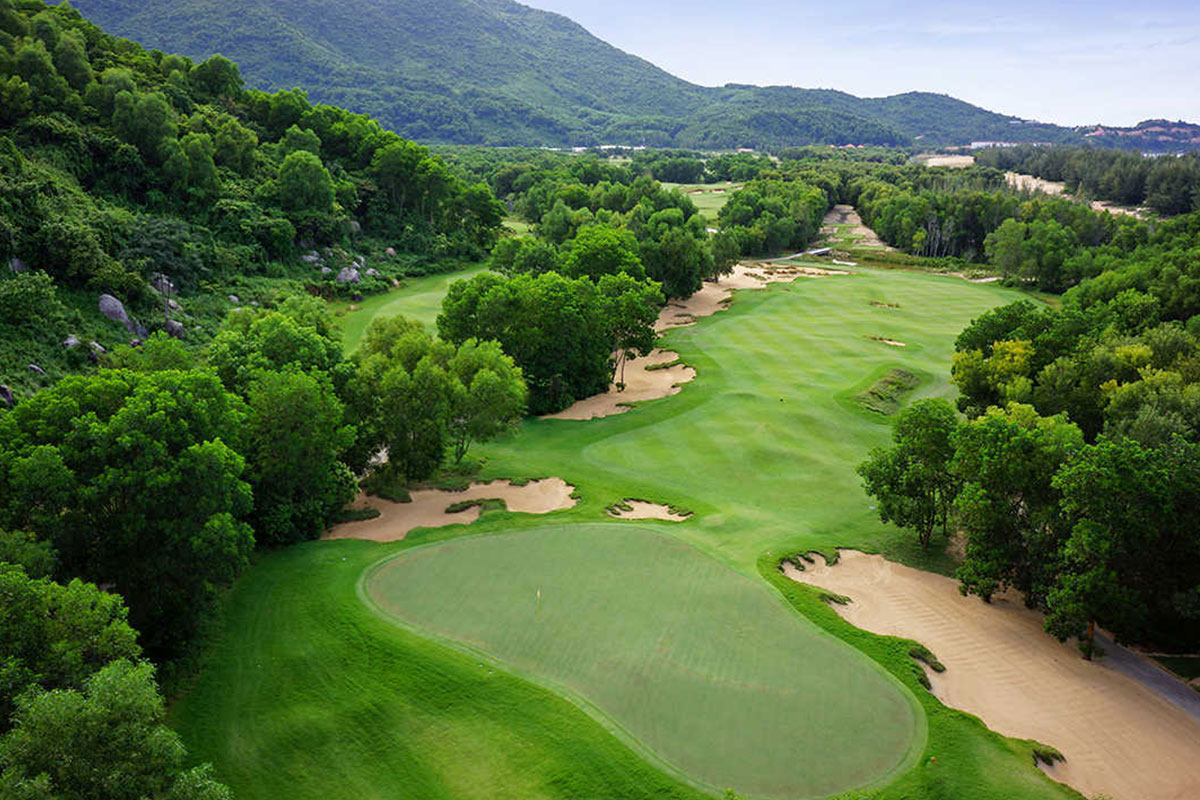 How do you prepare for a tournament?
I usually arrive at the venue two days early and squeeze in one or two practice rounds. I also add in some light work at the gym and mobility exercises to keep my body warm. After all this, I'm ready to compete. After my rounds at the tournament, I usually go back to my hotel room and watch some Netflix to relax.
Do you have any advice for young Vietnamese golfers that want to pursue a professional career?
For the young Vietnamese golfers, try to spend less time in Vietnam and get out of the unnecessary press. Go to the US to practice hard and compete to gain experience. Nowadays, juniors get so much press and it's not good for them. Since golf in Vietnam is in an early stage, they should let the overseas results speak for them instead of results in Vietnam.
For up and coming pros here, Truong Chi Quan will be the next pro from Vietnam to compete internationally. He's attending Arizona State University, which has a great golf program. He has fantastic technique and a cool head for golf. I'm sure that he will achieve great things in the future.
For someone who wants to start golf, they got to hire a good coach at first, to learn the correct form and technique. It will help them improve a lot faster than to learn from their buddies.
How has golf culture in Vietnam progressed since you returned?
Golf in Vietnam hasn't progressed much since I came back. The sport is getting more popular and there are more players, but the quality isn't improving. For example, when I won the National Championship in 2008, my winning score after four rounds was +1, and this year's winning score was +22.
In a professional aspect, I don't see golf culture in Vietnam improving much. The majority of the courses here don't have junior rates for kids, and it is understandable that parents would rather have their kids play other sports since golf is still an expensive sport here. And without junior golfers, it means there are few future professionals.
For young professionals, is it possible for them to make living from golf?
Golf isn't an easy job. The nature of the sport is time-consuming, a lot of time away from family and friends; financially, it isn't cheap either. Also, a player needs to have talent and a little bit of luck to come with. If a player doesn't have family support or sponsor coming up, it will be tough.
What are some fun facts about Michael Nhat Tran?
I love to compete but I don't enjoy the commute (flying).
Most people think that I go out a lot but I stay home all the time.
I enjoy going to the gym more than going to the range.
I love junk food.
I don't drink alcohol.