Underground music culture rarely gets the shine compared to the mainstream culture of pop music, especially in Asia. Unfortunately many Asian underground artists have to give up on their passion because of the lack of support from the community.
We recently met with Lee Lam, a French-Moroccan-Vietnamese who is the co-founder of Piu Piu Club and Piu Piu Records. Lee and his partners created these platforms with the mission of supporting underground Asian and Vietnamese artists. Within only a year, Piu Piu has provided countless opportunities for hundreds of rappers, producers, singers, and DJs to showcase their work.
What's the story behind Piu Piu Club and Piu Piu Records?
It was a project that I've wanted to do for a long time. I lived in Shanghai for ten years working in music and advertising. I realized that China was not the right place to start a music label. During this period, I came back to Vietnam several times a year to check out the market. It wasn't until two years ago, I saw that the market was ready, so I returned to Vietnam with a goal of starting my project.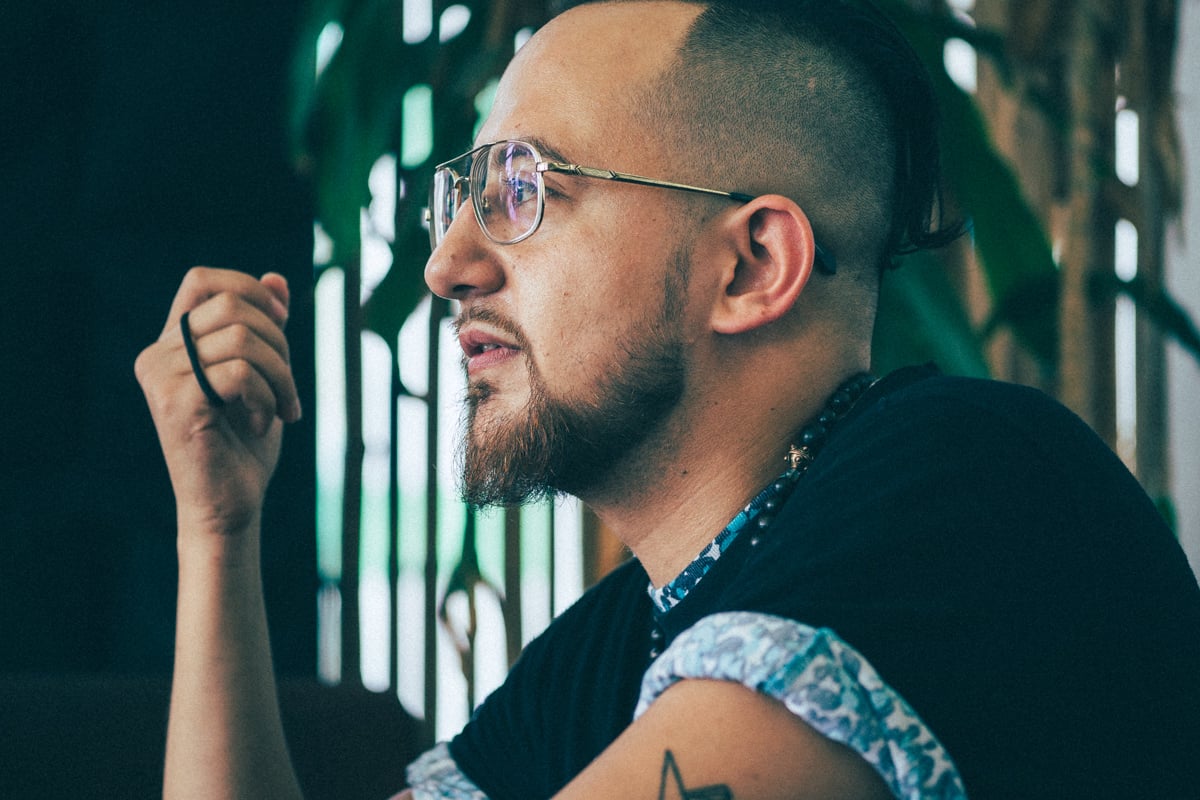 In the beginning, my goal was just to focus on learning Vietnamese for at least six months. But actually just four months after moving here, we opened the club now run with my partners Thibault, Binh, Bobby, and Adam. The team is composed of my best friends and people I've known for a long time. Two months later we launched the label alongside with the club. The club is now one year old and the label is almost ten months old.
We opened the club because it's the center of what we do. Our mission for the club is to create a community center for music culture, especially underground music. And from this platform, we use the label as a bridge to connect the club and the artists. We are able to generate income through this model. Having artists here makes it possible to hold shows. If an artist comes and plays something we really dig, we will try to work with them for future projects.
What's the mission of Piu Piu Records?
The concept of Piu Piu is the "grown up kids club" for people who "never wanna grow up". The origin of the name is really spontaneous. My partner Thibault or I just randomly look at each other sometimes, we joke around and say "piu piu" while pointing our finger guns. And then we thought, why not just go with the name Piu Piu?
There are two main missions for Piu Piu Records. One is to help Asian artists, starting with Vietnamese artists. We see that it's hard for Asian artists to go international. Through Piu Piu records, we help bring their records to the West and gain global exposure. We view ourselves as a collaboration label. That's why every track we release has a collaboration between Vietnamese artists and Western artists. For instance, we have a track coming out with a collaboration between two American multi-talented artists, the rising Vietnamese rapper Callous and one of the hottest French producers Nodey. We're looking to sign a couple artists soon, but our focus at the moment is signing tracks. With signing tracks, there is less commitment and it's easier to compromise between the label and the artists.
While pop culture generates huge profits, the alternative and underground music culture is completely un-monetized in Asia. Since these artists live in the Asian culture, most of them gradually stop pursuing music when they reach 26-28 years old because of pressure from parents. In Asia, there is already generation of 30 years old rappers who have given up their work. Piu Piu Records attempts to help them generate an income by providing a platform to perform.
At the moment we're strongly focused on hip-hop and rap because this genre is the most in demand. We're open to focusing on other genres as well such as R&B, metal, etc. Our roster is in the the process of finishing up, so unfortunately we have to keep it a secret. However we've collaborated with several up and coming artists: Callous and 95Generation. from Vietnam, and Killason from France. We have also organized shows for Vietnamese rappers such as Suboi and Kimmese.
What's the current state of hip-hop in Vietnam?
The hip-hop culture here is definitely growing. It's one of the biggest local scenes in Asia. You can see from the number of followers that artists are receiving on social media. I would say that hip-hop culture here in Vietnam is even bigger than China. Soon you'll see big brands such as Red Bull or Beats by Dre sponsoring these kind of events in Vietnam.
When I arrived in China ten years ago, all the clubs were playing hip-hop. Then EDM music became popular and hip-hop music started to fade away. Not until two years ago, when Trap music came back and it reached the youth. Since Trap is a mix between EDM and hip-hop, it attracts the youth here in Vietnam.
What are the difficulties of running a label in Vietnam?
It's not the best time to open a label right now. My partner Victor and I run into similar difficulties as other labels around the world, because labels don't make money anymore. However, being linked to different brands helps contribute to the revenue stream. We have partnered with Momentum, a Vietnamese marketing agency that does KOL marketing to create Raw Talent Management. Through this partnerships, we can connect with artists and brands to get sponsorships and generate revenue from there.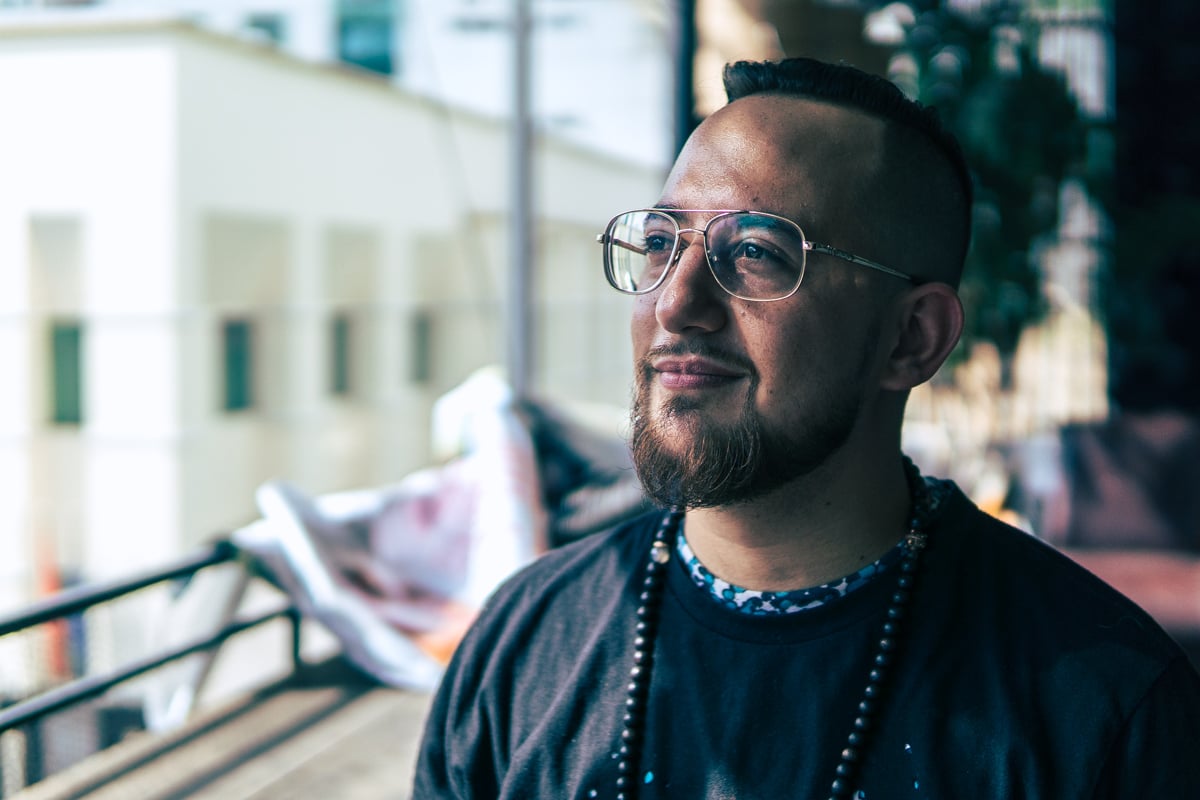 Let's talk about the club. What's your concept for Piu Piu Club?
Our goal is to have a 50/50 share of foreign and local audience. We create this club to be a place where it offers many diverse experiences for all types of people. Being here you'll see people who wear suits to people who are barefoot. At Piu Piu, we have three floors. The first floor is the club for the big DJ parties, live shows and concerts. The second floor is designed to be a "chill" area with a pool table and beer bar. And the third floor is the rooftop where we play mostly disco, funk and retro hip-hop.
Many artists ask to play here since we're one of the few places that provides a platform for them. When we just opened, we were hoping to have Suboi perform at the club after a year of running. She actually did a show here only a couple months after the club opened. These types of events created a huge buzz in the underground community.
As of right now, we have several different events throughout the week. On every Tuesday, we hold an open mic event where rappers can come to freestyle and present themselves to the crowd. On Wednesdays, our club holds LGBT nights in Saigon at our rooftop. We are the first club to organize this type of event in Vietnam. Thursdays are designated for "Ladies Night" and on the weekends, we have different events with special guest artists from all around the world.
What's next for Piu Piu?
Expanding and creating artists all over Asia. We're working towards bringing Western artists to Vietnam, because many of them don't have any connections to Asia.
One of the perks of being a collaborative label is that it allows us to tap into both sides of the market. For instance, we partner Vietnamese and American artists for show and tours in the US, through our combined international network. We're looking forward to organizing a festival soon around our current collective of artists that have performed at the club and new ones.