White collar working women of Saigon are increasingly stressed, barely taking time to pamper themselves. Sỏi Spa is a recent addition to Saigon's spa industry. It provides high quality spa services, a calm ambience, and excellent service without the heavy price-tag, calling themselves an "instant getaway."
This concept of "fast" pampering services is equivalent to services provided internationally. These businesses specialize in certain treatments or services in a short amount of time without having to schedule a whole day off, such as Dry Bar in California, USA. The amount of time working women sets aside for just themselves is valuable. Sỏi Spa owner, Quyen Nguyen, knows how important it is to those women.
Quyen herself had an atypical education and job before launching Sỏi Spa. While studying at a state university following high school, she found she lacked the English skills she believed would make her successful in a future career. Quyen sought a college degree program that was taught in English, but due to the high cost, she left university to work at a casino for three years. She was able to obtain a Marketing degree from SaigonTech and worked for a few fashion retail companies, including Maison, before focusing on Sỏi Spa.
Quyen talks to Vietcetera about the changing goals of the spa industry as the clientele and their needs change. In addition, we find how this self-proclaimed "relaxer-in-chief's" past working background has helped her run her two locations, and how she provides for the clients that walk through her doors.
What prompted your transition from the retail industry to the spa industry? What were your motivations?
To take on the role of Brand Manager for a high-end fashion brand, I also have to make sure that I look good for my personal brand image. Therefore, I would spend my entire lunchtime finding a hair or nail salon. At that time, I wasn't able to find a place that I liked. Places that are clean, aesthetically beautiful, and quiet are usually expensive, and they're not that fond of customers coming in for nails or hair treatment. Meanwhile, places that are dedicated to these customers have a reasonable price. But, they lack space and the work culture that will allow the customers to relax. From there, I developed a business plan to open a spa place that has the same demands as me – a place that offers hair services daily in a space where relaxation is the priority for white-collar workers, and with a reasonable price.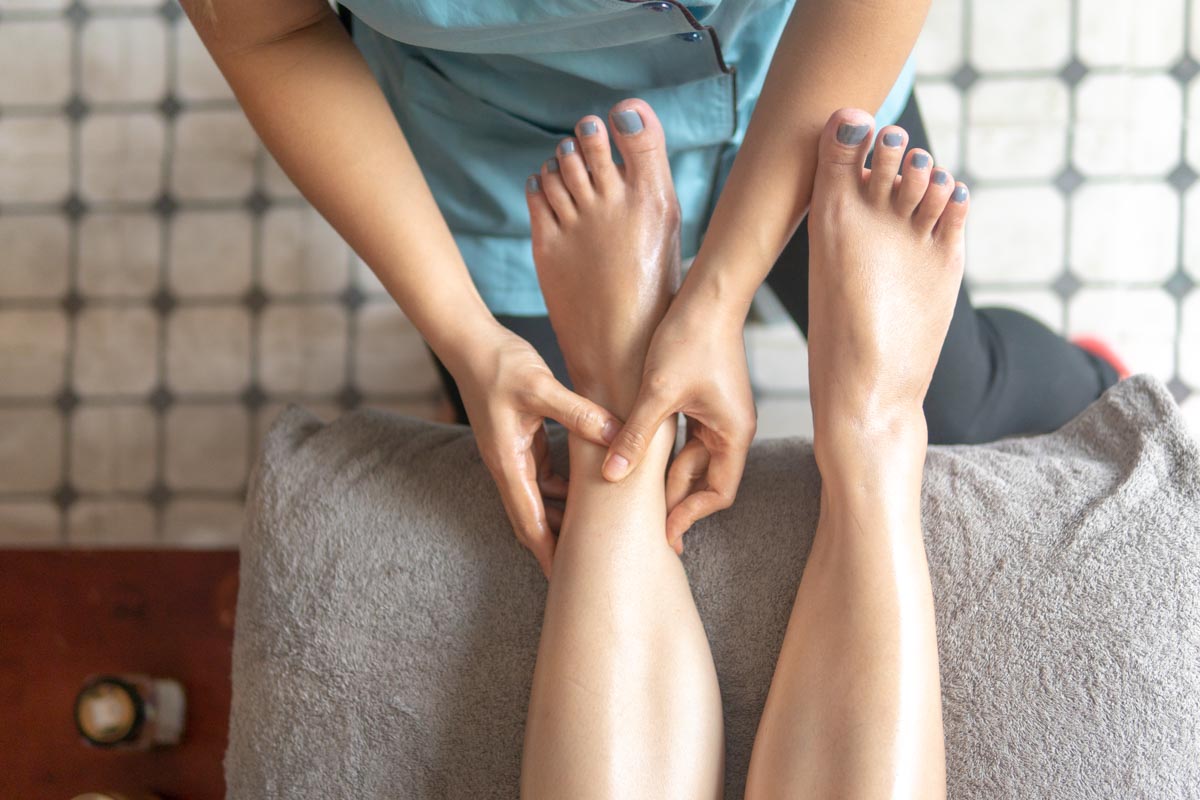 Fortunately, at the end of 2015, a foreign friend asked me to find an office space for them, and luckily I found a great location to open the first Sỏi Spa on the sixth floor of 44 Nguyen Hue, District 1.
How does being a former brand manager in the retail industry help you manage your spa?
I had the opportunity to work with successful international fashion brands, and learned a lot about building a brand for them. I would follow the branding and operation guidelines to manage my daily work and projects. I noticed that these guidelines have specific instructions and requirements regarding business operations, even for documents that we think are insignificant such as daily business reports. These guidelines are updated constantly. After managing my own business for a while, I start to understand that these guidelines help with streamlining the working process, providing optimal solutions to the clients and cutting down unnecessary internal workflow.
What sets your spa apart from others? What do you look for in terms of a 'good spa?'
I did not work in this industry before opening Sỏi Spa, so I wasn't familiar with setting a good objectives for a spa. I just focused on the different problems that I didn't like at the other salons, such as:
Focus too much on selling other services, either special deals or package deals.
The ambiance and the music are quite similar to the other spas, which leads to unclear branding, and it doesn't leave an impression for the customers to come back.
The working culture at places specialized in nail and hair treatments isn't suitable for the working culture of white-collar workers.
Are there any trends in the spa industry in Vietnam and how do you keep up to date on them?
The industry has many different sub-categories such as Day Spa, Wellness Spa, Medical Spa, Relaxation Spa and so on. For Day Spa, I see more of the same models established with the goal of solving the problems that I mentioned above. My plan to differentiate Sỏi Spa from others is to invest more in Point of Sale (POS) and the Customer Relationship Management (CRM) system with customer-centric approach. The focus is to decrease the great dependence on human factors as it has been a drawback in the spa industry.
Is there a high demand for spas in Vietnam? What sort of customers do you get?
The demand for spas increases as women has an increase in pay, especially hair wash, nails, and waxing services. I know a few ladies who are too busy that they stopped to wash their hair at home. To these customers, these services are no longer leisure to enjoy, but it becomes their needs.
What are the greatest challenges in your job and how do you overcome them?
We have a high turnover in our staff so I want to build a working culture to attract those who want to stay with the spa long-term. For example, other spas will ask their staff to work 10 to 12 hours a day. There are places that only give two days off per month to the staff. At Sỏi Spa, my staff works eight hours per day, every week there's one day off, and additional days off are available.
Our revenue depends on the weather and the seasons. For example, revenue drops significantly during the rainy seasons. It seems the rainy season is getting slightly longer each year so I'm working on new revenue stream for Sỏi Spa and looking for potential partner to explore expansion strategy.
What is the most rewarding part of being a 'relaxer in chief?'
I feel most rewarded when I know that the company is a place where the staff can count on and to have stable income. Right now Sỏi Spa just opened a second branch at 152 Ly Tu Trong so there will be more promotion opportunities for the staff.
Another reward I have is when the customers become familiar faces at Sỏi Spa. I think that the customers also look for interactions in addition to looking for nail and hair treatments. The staff at Sỏi Spa does a good job at this.
What advice do you have for those who want to create a business in the spa industry or self-care services in general?
You have to be ready and have perseverance to solve any problems regarding to cashflow in the first year, because sometimes you will feel like you have "heart attacks." After one year you will have the answer of should you continue in this industry. If the answer is yes, this industry will bring you a high number of loyal customers that truly love your brand.
Who should we speak with next?
Trang, the CEO of EmWear, who successfully pitched her idea at Shark Tank Vietnam and initiated a PR phenomenon.
Website | Facebook | Instagram
Written by Kimberly Nguyen, Adapted by Annie Trieu
Related Content:
[Article] Notable Spa Experiences In Ho Chi Minh City
[Article] The Best Spas In Quy Nhon