Many Vietnamese companies believe that the worst may be over for COVID-19, at least within the country. With one of the highest vaccination rates in the world and the number of daily coronavirus infections showing a consistent decline over the weeks, Vietnam is set for economic prosperity.
In a report released by FAST500, more than 83% of enterprises are optimistic about growth opportunities in the domestic market, while nearly 90% said they would expand their businesses.
FAST500, launched in 2011 by Vietnam Report JSC, ranks the 500 fastest growing businesses in Vietnam based on independent research and evaluation according to revenue and business performances, as well as total asset value and after-tax profit.
As Vietnam starts to gather leisure travelers, experts, and investors after a successful border reopening in March, companies are confident the next months will be about bringing back the business ecosystem's vigor, welcoming new investments, and strengthening strategies to adapt to the new market trends.
Here are the 10 fastest growing enterprises in Vietnam, according to FAST500, which are expected to lead economic recovery and put forward sustainable socio-economic developments for the general Vietnamese society.
1. Hưng Thịnh Land JSC
Real Estate
Originally established in 2002 under a different name, Hung Thinh Land has been "making life prosperous" for Vietnamese people for more than a decade with its real estate properties that are in line with trends of changing lifestyles and state-of-the-art technologies. Hung Thinh Land currently owns and develops 56 high-quality and real-value real estate projects spread across Vietnam (60% residential real estate and 40% resort real estate) and a land bank of nearly 3,300 hectares in strategic locations serving more than 100,000 customers. In 2021, Hung Thinh Land achieved impressive sales results with almost 5,100 products, equivalent to a total contract value of nearly 16,000 billion VND, an increase of more than 14% compared to 2020 — that's even in the midst of the lockdown.
2. MB Ageas Life
Insurance
MB Ageas Life is built on the basis of a joint venture between three partners: Military Commercial Joint Stock Bank (MB Bank) from Vietnam, Ageas Group from Belgium, and Muang Thai Life Insurance Company from Thailand. Aiming to become the most trusted life insurance company, MB Ageas Life implements the "omnichannel" development strategy. In particular, the Bancassurance channel is widely deployed in 300 branches and transaction offices across the country. Traditional agency channel continues to expand with thousands of consultants and official offices, presented in all provinces. Digital channels are developed synchronously, smartly, and professionally on website platforms, fan page, Zalo, MB App, Viettel Pay App, etc. In the last few years, MB Ageas was recognized as Insurance Start-up of the Year by Asia Insurance Review, the Fastest Growing Insurance Company in Vietnam by Finance Magazine, and part of the Vietnam Insurance Reputation Award top 10 list.
3. Tín Việt Finance Joint Stock Company (VietCredit)
Finance
VietCredit Finance Joint Stock Company rebranded itself in 2018 and was permitted to execute capital mobilization, consumer credit and loans, and other financing services in Vietnam. It endeavors to become the leading financial company in the country, banking on its technological advantages. VietCredit creates products and services that help customers and partners overcome financial burdens, and address the changing needs and demands of a society that continues to evolve.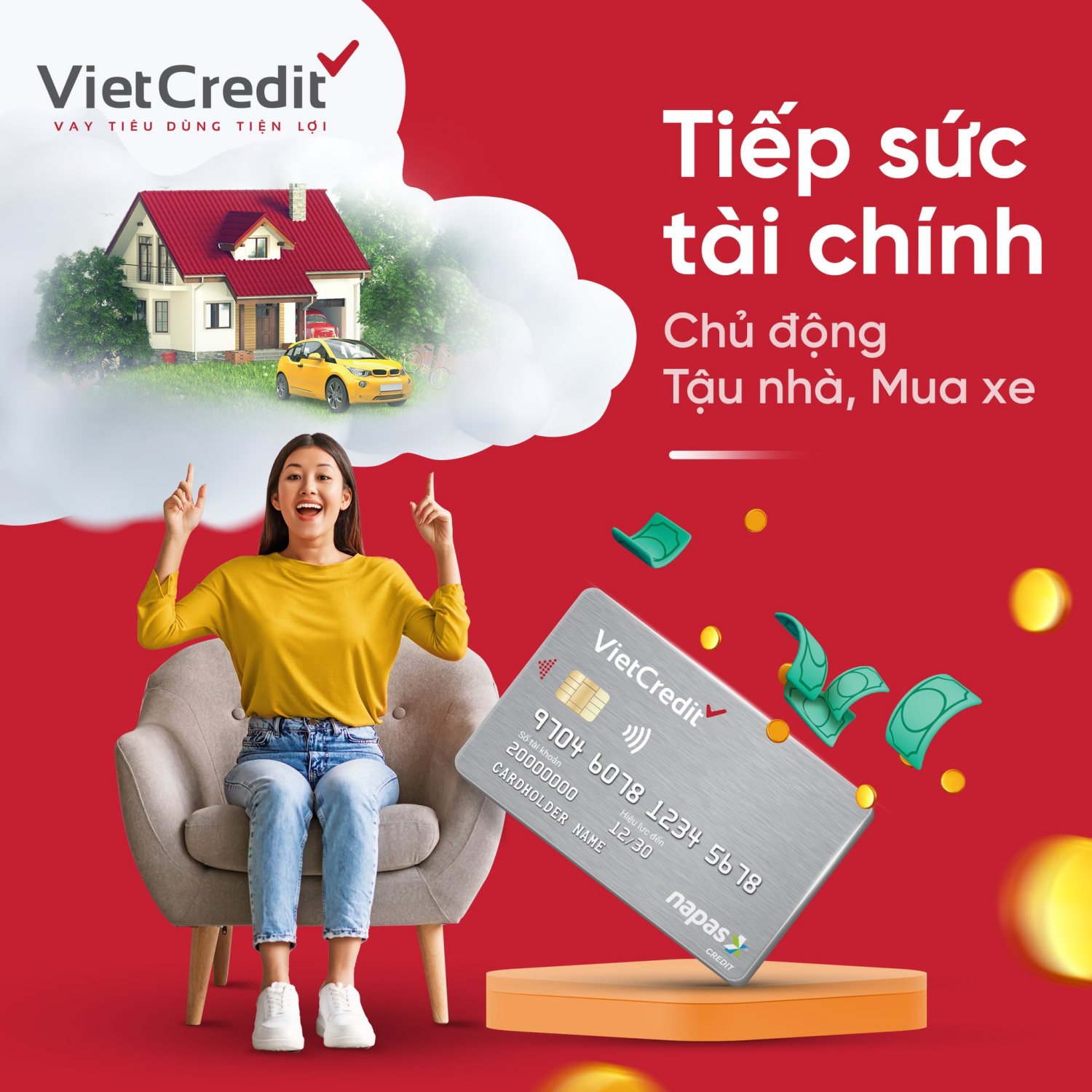 4. Thắng Lợi Real Estate JSC
Real Estate
More than 10 years since its establishment, Thang Loi has continuously and consistently affirmed its position in the real estate market. The company started with only 500 million VND as capital — an amount considered to be basically nothing in the real estate business. Today, Thanh Loi has already reached 1,500 billion VND in assets and 15 huge projects that have improved the quality of life of many Vietnamese. The Group has invested in and developed a variety of product lines from townhouses, commercial townhouses, villas, etc., focusing on the low- and mid-range segments, suitable for most Vietnamese people's financial potential. Some of its most notable properties are the Thang Loi Central Hill, Young Town Northwest Saigon, and Thang Loi Riverside Market.
5. Hoang Mai Trade and Manufacturing Co. Ltd.
Food Manufacturing
As the leading manufacturer and distributor of confectionery in Vietnam, Hoang Mai Trading and Production Co., Ltd owns the Richy confectionery brand. It's known for its quality and delicious products that have become a staple of every Vietnamese household. Over the past 18 years, the company has created a uniquely Vietnamese line of products, such as rice cakes, biscuits, and egg butter cakes, that many people have grown familiar with. It has also served as a bridge in bringing international food products to Vietnam. Its products are present in over 4,800 supermarkets, 100,000 retail stores, and 300 souvenir shops at domestic airports.
6. Pha Lê Plastics Manufacturing & Technology JSC
Production
What started as a small mining factory, Pha Le evolved into a large enterprise that supplies stone powder, limestone, and plastic additives on a large scale to Vietnam, China, Asia, and South Africa. Pha Le takes pride in its high-quality production process inside its headquarters in Hanoi and branches in Hai Phong and Nghe An. The company currently operates five mineral mines and a 10-hectare quarry that's considered one of the best quality marble sources globally. The company focuses on investing in the most advanced extraction methods, especially processing technology, to manage product quality actively and meet the demands of the domestic and international market, with an output of 300,000 to 500,000 tons per year.
7. Sao Mai Corporation
Real estate, construction, F&B export
Sao Mai Corporation is an architectural venture company based in An Giang province. It's involved in construction and real estate development and trading frozen seafood products. In addition, it is active in solar power, workforce export, construction sand, and gravel mining, and the installation of electrical, plumbing, heating, and air-conditioning equipment; other activities investments include miscellaneous financial investments. Even during the lockdown in 2021, the Group earned VND 11,398 billion in net revenue and VND 703 billion in after-tax profit, up 23% year on year. This year, it plans to make a breakthrough in production and business, with the target of reaching net revenue of VND14.7 trillion, up 29% compared to 2021, and an after-tax profit of VND1.63 trillion, 2.3 times more than 2021.
8. Nam Hoa Trading & Production Corporation
Industrial
Nam Hoa Joint Stock Company was established in 1993, originating from the idea of ​​​​creating a world of wooden toys that is both entertaining and highly educational for children. Nam Hoa's new range of products was welcomed by both domestic and international markets. It started to export its products to Korea in 1995 and to Japan in 1996. In the period 2006 – 2008, the production came into smooth stability, with export also expanding to Europe (including the UK, Germany, France, Italy, Spain, Netherlands, Belgium, Greece) and America. By the end of 2009, Nam Hoa received investment from the Japan-Vietnam Growth Fund (JVGF) to upgrade its factory, bringing in more new equipment specializing in producing furniture. The factory remains fully operational up to this day.
9. Tân Việt Securities Company
Stock
Since its inception, TVSI has always put people as its foundation and technology as the core for development. TVSI is one of the first securities companies to launch online securities trading since 2008 — back when the market and most investors were still struggling to enter orders. TVSI has continuously invested in technology and developed smart online trading tools on all web trading platforms: iTrade Home; TVSI Mobile mobile device application, computer installation: iTrade Pro, mobile web: iTrade Mobile, providing customers with a comprehensive online solution.
10. KB Securities Vietnam JSC
Stock
KB Securities Vietnam JSC is a member of the global network of Korean financial services provider KB Financial Group, which offers a broad range of financial products and services. The Group was founded to provide integrated financial solutions to help clients achieve their financial goals and thrive. KBSV, headquartered in Hanoi with branches in Ho Chi Minh City, offers brokerage services, wealth management, sales and trading, and M & A services. Aspiring to be one of the top-tier securities companies in Vietnam, KBSV constantly innovates to create an excellent trading platform for individual and institutional investors.

To view the full FAST500 list, check here.