Listen and subscribe to "Vietnam Innovators" in English: Vietcetera Podcast | Apple Podcasts | Spotify | Google Podcasts | YouTube.
Listen and subscribe to "Vietnam Innovators" in Vietnamese: Vietcetera Podcast | Apple Podcasts | Spotify | Google Podcasts | YouTube.
Here's a quick trivia: When the COVID-19 pandemic hit, 70 million people in Southeast Asia became first-time digital consumers. That means more than the population of all of the UK has started using online services, whether they're buying or selling.
We're living in one of the most uncertain times of our lives — the end is in sight for the pandemic, and yet the threats remain, there's a war going on, there's inflation, and we're probably in a recession, then there are supply chain issues.
But considering all that, the SYNC Southeast Asia report revealed that Southeast Asia is emerging quite resilient, especially Vietnam. And this serves as a speed bump, an opportunity the whole region should do well out of to figure out the next 12 months.
In this Vietnam Innovators episode, Hao Tran met with Dhruv Vohra, the managing director for Small and Mid Market business at Meta in Southeast Asia, and Praneeth Yendamuri, a partner at global management consulting firm Bain & Company. Both based in Singapore, Dhruv, and Praneeth are two of the region's experts in e-commerce, digital consumer behavior, and everything in between.
Throughout the discussion, they talked about the key highlights of this year's SYNC Southeast Asia report entitled 'Southeast Asia's digital consumers: A new stage of evolution' and where Vietnam stands. They were also generous enough to share a few recommendations so Vietnamese businesses, regardless of size and sector, can take advantage of the rising market trends.
'Southeast Asia's digital consumers: A new stage of evolution'
This is the 5th year of SYNC Southeast Asia, where Meta, in partnership with Bain & Company, dives into the ever-evolving digital consumer behaviors in Southeast Asia.​
When asked what prompted the collaboration to do the survey together, Praneeth said digitization has grown exponentially and created a huge global impact. Looking at any digital company's growth, especially over the last five to ten years, the kind of disruption that's happened affected every industry is an absolute moonshot.
"Ten years ago, who would have thought that you could one day not carry a wallet and your phone becomes more important than your wallet or could go on a vacation and sleep on somebody else's couch," Praneeth said. It's clear, the pace of disruption that digitization has brought is phenomenal.
"So what Dhruv and I wanted to do through this report was to profile exactly what are these changes happening specifically in Southeast Asia, down to each of the markets."
Their process started by interviewing at least 40 thought leaders, such as founders of digital insurgent companies and brands, in the industry with various backgrounds. The survey also tapped people in policy-making to gather their points of view. In addition, "we also did very deep consumer surveys reaching about 20,000 consumers across the markets in Southeast Asia," Praneeth added.
Meta and Bain & Company's detailed questionnaires included the consumer's behavior in terms of media consumption, how they discover brands or websites, what makes them switch, and so on.
Meta's Dhruv was asked about the key highlights of the study and where Vietnam stands. These are his points:
Vietnam's basket size grew from $45 to $50, but frequency declined
This means, as explained by Dhruv, the value a person spends online increased by $5 in the country. However, when the consumers started adapting to the new normal and with shops opening up, the frequency went down.
Two simultaneous trends happening in the region
(1) New people are moving online to purchase supplies, and at the same time, (2) already-online consumers continue to buy more and more make such an exciting reading to study because there are so many different pivots added to that the fact that we are a very experimental population
53% of consumers in SEA have switched their most-purchased brand in the last 3 months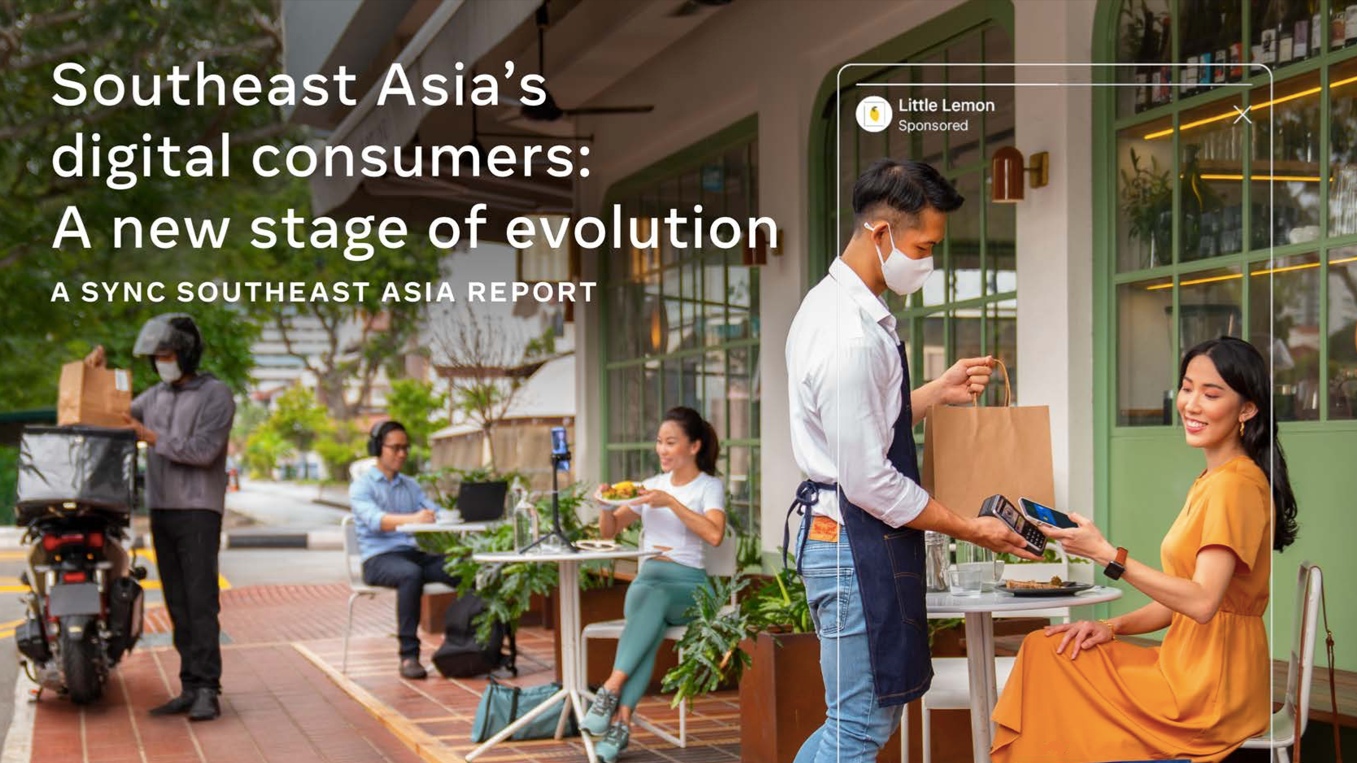 Consumers switch mainly for value and product quality. In the same way, 40% of the respondents also switched their most-used online platform in the last three months.
"I think the future of tech is really the highlight for me and the fact that we are resilient, more resilient than any other region in the world, and Vietnam sort of leads this behavior," Dhruv pointed out.
He added: "Out of all the countries in Southeast Asia, the CAGR (compound annual growth rate) from Vietnam e-commerce by 2027 will be the highest. There's a big possibility that Vietnam will be almost as big as Thailand and bigger than the Philippines in terms of online commerce.
Dhruv also emphasized that Vietnam's online component this year is the highest out of all other Southeast Asian countries. This confirms Vietnam really leads in some of these behavioral shifts among consumers.
The digital consumers in Vietnam have remained resilient as the region's outlook and opportunity outweigh growing uncertainty.​ We see consumers pushing ahead, experimenting with different brands, and seeking more value in the journey while yearning for more engagement.
When they say resilient behavior, Dhruv and Praneeth mean Vietnam's promising growth continues to skyrocket not only in a general sense but also in numbers.
As said in the report, "the consumers of the future will not wait for you."
So when Hao asked Praneeth and Dhruv for their advice for Vietnamese businesses, here's what they generously shared:
Praneeth: For brands, "stay the course." The region and Vietnam offer tremendous opportunities. The results you will reap in the years to come, as long as you keep things going, will be worth it. And when doing advertising, be agile in this ever-changing world. This applies to everyone: take advantage of everything digital.
Dhruv: "Take a future back and look at what you want to do. To me, it's really important not to get overwhelmed by aberrations and exceptions in a year to 18 months which will be challenging but really think of where the world will be 10 years from now and start planning for that world and then when you cover it right whether it's your operating model, whether it's your talent, whether it's a structure, whether it's your channel strategy, your marketing strategy all of it and it's an absolute privilege to be part of this ecosystem and especially in Southeast Asia.
Access the 'Southeast Asia's digital consumers: A new stage of evolution' here.
Watch the full episode below.