The music scene in Vietnam is evolving non-stop. It's given birth to many talents around the nation. We compiled a list of artists who are the leaders in the new generation of artists in Vietnam. These artists are taking the culture to a higher level with their talent and hardwork.
Touliver
Known as the father of the underground EDM scene in Vietnam, Touliver has been working tirelessly to improve Vietnamese music culture. Touliver is not only popular for his original work, he is also magical with his remixes. His style is versatile, ranging from Pop, Dance, Tropical House to Trap. Touliver is involved in many different projects such as producing for a wide selections of artists. Recently, he partnered up with Toc Tien to compete in a music competition called The Remix on national TV. He left a great impression on viewers as the season ended.
Touliver has inspired many young artists to follow their dreams and stay true to their beliefs. With this mission in mind, Touliver founded a label called Spacespeakers in 2011 with the purpose of introducing the new generation of Vietnamese artists to the world. Six years after, Spacespeakers has become a strong collective with many heavy hitters such as Rhymastic, Kimmese, Justa Tee, Big Daddy. There's no doubt that Touliver has made his contribution in helping artists plant their foot in the industry. While also being humble, Touliver states that his affiliates are also his influences.
Rhymastic
Originally, Rhymastic was drawn into the music industry because of his passion for Rap and Hip-Hop. He began to receive recognition in Hanoi after winning many underground freestyle battles. Rhymastic continued to pursue rapping until 2009, when he started to focus more on producing. During this period, he also changed his artist name to Rhymastic. With the mixing of Hip Hop, R&B and Soul, Rhymastic has continued to attract more attention release after release.
Rhymastic's sound gives listeners dreamy, happy and loving feelings. If you're in love and craving for songs that take you to cloud 9, Rhymastic is the perfect artist. His latest single Yeu 5 is the clearest example. Rhymastic not only produces, he also sings and raps in this record. Yeu 5 exemplifies his versatility of skills; it's a masterpiece that has taken the industry by storm, racking up 2.3 million listens on Soundcloud and over 16 million views on YouTube in less than three months.
Den Vau
For the last three years, Den Vau has become an icon for rap music lovers in Vietnam. Forgoing any formal training, Den Vau is a self-taught artist. Because of this, he's been able to build his own unique style. Shunning the popular trend of rapping about money, cars and women, Den chooses to rap about his journey and experience in life. He has built an intimate fan base from the sense of connection he gives to his listeners.
Coming from a working class family, Den's style and character strongly reflect his background. For instance, he chooses to stay underground and does not enjoy the spotlight. One of the reasons why he chooses to stay underground is that it enables him to freely create for the love for art, without any barriers or agendas. For 10 years, he has strived on staying true to his roots by mixing Vietnamese and western culture in his raps. A mark of Den Vau's style is featuring a female singer in the chorus of his records combined with his verse.
Kimmese
Finding her love for music at age 14, Kimmese is an up and coming Hip-Hop and R&B artist in Hanoi. She's inspired by the emotion and lyrical genius of Tupac and the performance energy of Beyonce. Kim is striving to become the queen of R&B of Vietnam with this motto in mind. Since the Hip-Hop genre is fairly new for Vietnamese, Kim went through countless obstacles in the beginning years of her career. As the culture evolves, she's finally made her mark on the industry. She has been working with Nike for their "Play Freely" campaign in the Asian Football Cup. Kim is also a brand ambassador for many big labels such as Pepsi, Atlantica Games.
Kimmese is now focusing on R&B, as this genre allows her to express the soft and tough side of her characteristics. Her mission is to represent the youth through her works. Moreover, Kimmese hopes to attract artists and producers around the world with her original works. Her latest release is receiving huge support from fans. This track has a feature of Den and is produced by Touliver & Justatee. Kimmese's sweet and sexy voice in this record will definitely give you the feels.
Wowy Nguyen
Born and raised in Saigon, Wowy is an OG in the Vietnamese rap scene. His inspirations come from his daily life experiences and the environment around him. Similar to Den Vau, fans can relate with the stories in Wowy's record. Wowy taught himself how to rap and produce from the internet. From an interview with AsiaLIFE, he speaks about how repetition has helped him get to where he is today. He's also said that hard work is crucial for an artist to make his mark in the industry, especially in the genre of Hip-hop in Vietnam.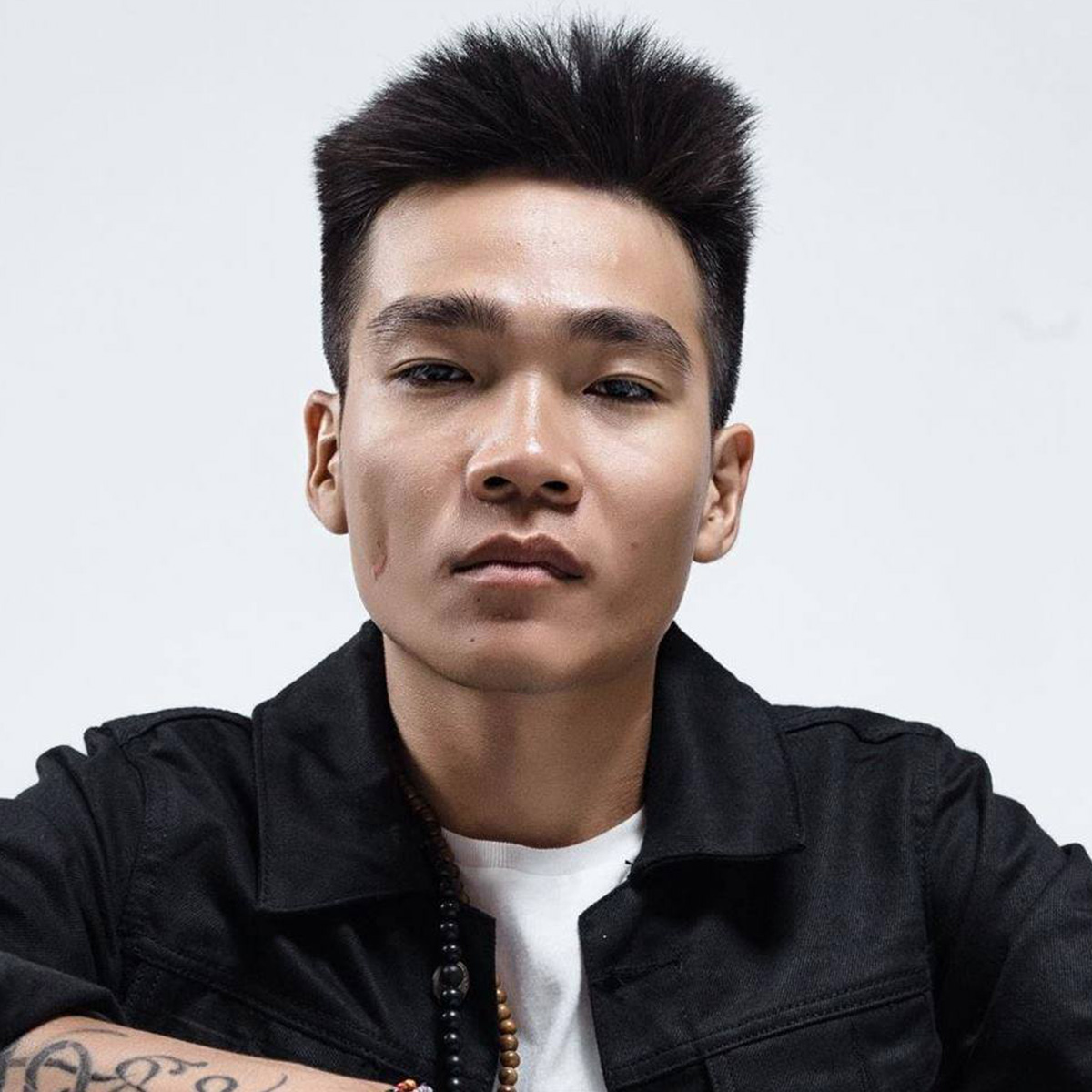 Wowy has released four albums throughout his career. His last album Lao Dai, released in 2015, received a lot of positive feedback from the hip-hop community. In his most recent record, Emmmmm, Wowy describes his most recent relationship. Wowy's passionate voice and the melody of the song make listeners feel his train ride of emotions after the relationship ended.