Sonatus, a new premium shared office building in Saigon's CBD, has some of the highest concentration of multinationals and Vietnam's industry champions. Over the next few weeks, as part of our Voices from Sonatus series, we will be interviewing CEOs and executives about what it's like to work at one of Saigon's most prestigious addresses.
Today we visit the ultra-sleek space occupied by the tower's main tenant – WeWork, a leading commercial real estate company that provides shared workspaces for startups and other enterprises. Spread across six floors, WeWork's light-filled lounges, collaborative conference rooms and quiet private offices at Sonatus Building offer companies flexibility to scale up or down depending on the circumstances.
Taking us around WeWork's flagship space in Saigon is Ray Tan – the company's Head of Growth, Southeast Asia and Korea. 
What does your job as WeWork's Head of Growth, Southeast Asia and Korea entail?
When WeWork first entered the region, my role revolved around building and leading the team in accelerating key areas such as account management, retention, referrals and customer
acquisition engagement. With our growth strategy evolving together with the business, I also oversee teams looking at account-based growth through data modeling and insight and broker relationships to take our momentum forward.
Sonatus is WeWork's flagship space in Saigon. Why did you choose the tower? Is it the amenities? The management team? Or the location?
We have always been very strategic about our locations by choosing buildings that make sense for our members' business, stakeholders, partners and their employees. In the lead-up to opening our location, we also had great support from the Sonatus management team which made it a very smooth experience. As our members value flexibility and options, Sonatus was a natural fit for us in District 1 with great surrounding amenities that make for an enriching experience for our members. 
With WeWork's presence, I'm confident that the community we create, both within and around Sonatus, will help to revitalize the building and the neighborhood, as well as expanding and creating greater value for its tenant pool.
How long has your team called Sonatus home and why did you move here?
WeWork has been in Sonatus since January 2020. Sonatus is an extension of our existing depth of locations in Saigon, and enables our members to plug right into the business district ecosystem. As the pace of change accelerates, creating the right environment for connection, collaboration, and innovation is critical for us to be able to continue catering to our members' needs.
What makes working at Sonatus different? What has the feedback been so far from the customers?
The space we occupy in Sonatus has empowered us to scale our member experience through unique design touches across our floors. Thanks to the architectural form of the floor plate, we were able to bring our office to life by filling it up with plenty of natural light that makes for a bright and vibrant work environment. 
With Sonatus's location in District 1 key to the business district ecosystem, our members range from enterprises to mid-sized companies. Being part of a vibrant community where they can thrive, our members have shared how the environment has enabled them to perform with greater agility, along with improved talent attraction and retention. 
That being said, we have also seen an increase of our enterprise member pool by 13% since the start of the year. At the height of COVID-19, they have also expressed their excitement in returning to our WeWork location which was central in maintaining their employee experience and culture. Our priority continues to be focused on providing our members the best experience possible at Sonatus.

Source: WeWork.
How would you describe WeWork's corporate culture?
As we walk the talk as a huge believer of the environment shaping enterprises' office culture, our company culture is not static. Our workplace strongly reflects our culture enhanced by our mission, values and ethics. We believe in empowering our team to create their own life's work. 
We move fast and we challenge each other, but we look after each other and care about our culture, which makes working here extremely rewarding. The WeWork brand is resilient, employee affinity is strong and we believe the most difficult period is now behind us.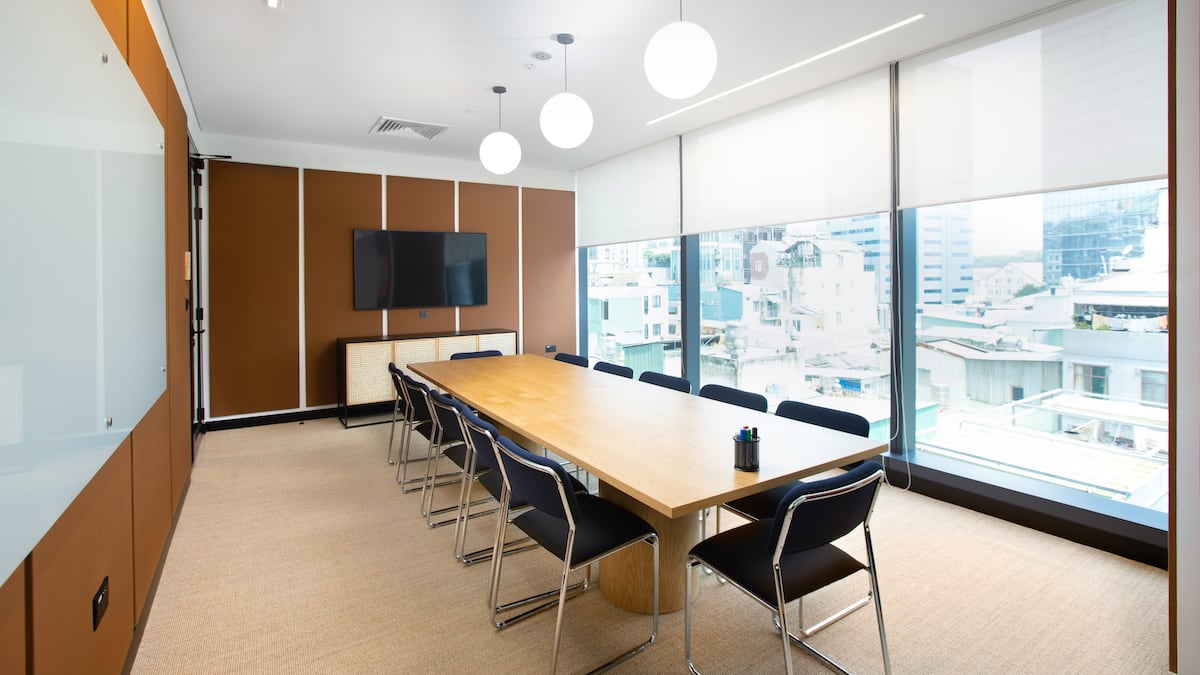 For the new graduates out there, what do you think is the best way or the best place to prepare for leadership: on the job, or while studying?
In today's climate, it's about being nimble and responsive to change. While your education can help you get there, it helps to have sustained practice in a real-world environment in your job.
Personally, facing challenging business environments was key for me to improve my leadership skills and it takes time for these to be refined over time. Keep having the appetite to learn. The best leaders are the ones who are constantly figuring out how to fill the gaps and developing skills that are the most meaningful to them.