If you had to leave home and live away from your family for years, what childhood dish would you savor one last time before leaving?
Despite the diverse range of delicious foods available, there's nothing quite like the taste of a home-cooked meal from our childhood. It's a nostalgic and priceless treasure we hold dear to our hearts. The flavors of a dish cooked by our mother or grandmother hold a special place in our memories. This is also what inspired the theme of this year's Rising Chefs Challenge - "Elevate Your Childhood Favorite Dishes."
The competition's jury consists of industry icons: Chef Trụ Lang (Founder & Head Chef at MÙA Hội An and MÙA Craft Sake); Chef Hoàng Tùng (Co-founder & Head Chef at TUNG Dining and Å by TUNG); and Helen Lê (Chef & Blogger at Helen's Recipes).
As the final round approaches, let's take a closer look at the culinary backgrounds and experiences of these three judges.
What is your favorite childhood dish?
Chef Trụ Lang: It would be Cantonese-style steamed eggs, also known as "Zheng Shui Dan." My father used to make this dish for our family when I was young, and I still vividly remember the contentment I felt with each bite of the soft eggs, and rice dipped in premium soy sauce. Those cherished memories continue to inspire me in my culinary career.
Blogger Helen Lê: As someone from Central Vietnam, my favorite childhood dish was pickled vegetables. A simple yet flavorful dish, usually eaten with boiled vegetables or pork on a rainy afternoon, it is made from dried young papaya and green mangoes soaked in fermented fish or shrimp paste.
Whenever I see pickled vegetables, it transports me back to those fond memories of a simple yet fulfilling lifestyle unique to people in Central Vietnam.
Chef Hoàng Tùng: For me, the first dish that comes to mind from my childhood memories is phở. Back then, a bowl of pho only cost 2000 dong, and it was my familiar breakfast dish at the nearby food stall.
The aroma of the pho broth, combined with the rich flavor of tender beef, fresh green herbs, and savory spices, created a unique and unforgettable taste. This dish represents the spirit of the Vietnamese culture and people, connecting generations through its rich history and cultural significance.
What's the most challenging part of elevating a childhood favorite dish?
Chef Trụ Lang: Don't try to overcomplicate them. The beauty of childhood dishes lies in their ability to evoke memories through taste. I think the most challenging part is being creative while maintaining the "flavors of memory."
Blogger Helen Lê: For me, the hardest part is keeping the original flavor of the childhood dish while also adding new twists and creating something that appeals to modern palates.
Chef Hoàng Tùng: Elevating Phở could be daunting as it requires creating an international language for this dish, breaking through old prejudices, and exploring new aspects. From taste and temperature to the dish's structure, we must create surprises for our customers. The dish should capture the eye with its unique presentation making diners curious to explore the flavors.
What makes a delicious dish?
Chef Trụ Lang: A delicious dish is born from quality ingredients, crafted with love, care, and attention to detail.
Blogger Helen Lê: For me, a dish is considered tasty when it awakens all the senses of the diners: beautifully presented, alluring aroma, balanced flavors, and diverse textures. A good dish is made from carefully selected ingredients and reflects the passion of the chef.
Chef Hoàng Tùng: A delicious dish cannot be defined in an absolute way because everyone's sense of taste is different. For me, it's when I truly want to enjoy and delve deeper into the creativity of a dish after the first taste.
I'm always curious about the unexpected combinations of flavors. However, depending on personal views or different contexts, each person will have their own definition of "delicious," and there is no specific measure for a tasty dish.
How can a home cook acquire the necessary skills to transition into a professional chef?
Chef Trụ Lang: Professional chefs need three main qualities. They must maintain a high level of cleanliness and hygiene, always work with a plan, and are able to handle high-pressure situations. On the other hand, home cooks can enjoy the comfort of cooking for their loved ones in their home kitchen.
Blogger Helen Lê: As a home cook, it all begins with a passion and love for cuisine, but that's not enough if you want to pursue a professional path. There are an array of cooking techniques and knowledge of ingredients for them to learn. Moreover, they also require a creative spirit, unwavering perseverance, attention to the minutest details, good physical stamina, and most importantly, the ability to work under high-pressure situations.
Chef Hoàng Tùng: Discipline and perseverance are two core qualities that a home cook needs to possess to become a professional chef. Discipline ensures consistency throughout the cooking process, while perseverance helps us overcome the challenges and difficulties of the culinary profession - a field that demands a strong combination of physical and mental strength.
Moreover, professional cooking is also an art form. To excel in the industry, one must undergo years of work, training, and learning. This is where the quality of perseverance comes into play.
What words of encouragement or advice would you offer to the 10 finalists of this year's Rising Chefs Challenge?
Chef Trụ Lang: I am very proud and appreciate the efforts of the contestants who have invested their creativity, skills, and hard work into recreating their "childhood dish."
Congratulations to all of you for making it to the Top 10. Regardless of the final result, you all deserve the praise. Keep pursuing your dreams and promoting Vietnam's F&B industry to the world.
Blogger Helen Lê: Always believe in yourself and your passion. Be ready to learn and experience. Trust that you will become talented chefs in the future.
Chef Hoàng Tùng: A chef is like a composer creating their symphony of flavors. You first draw inspiration from anything around you, then embellish your creation with your artistic touches.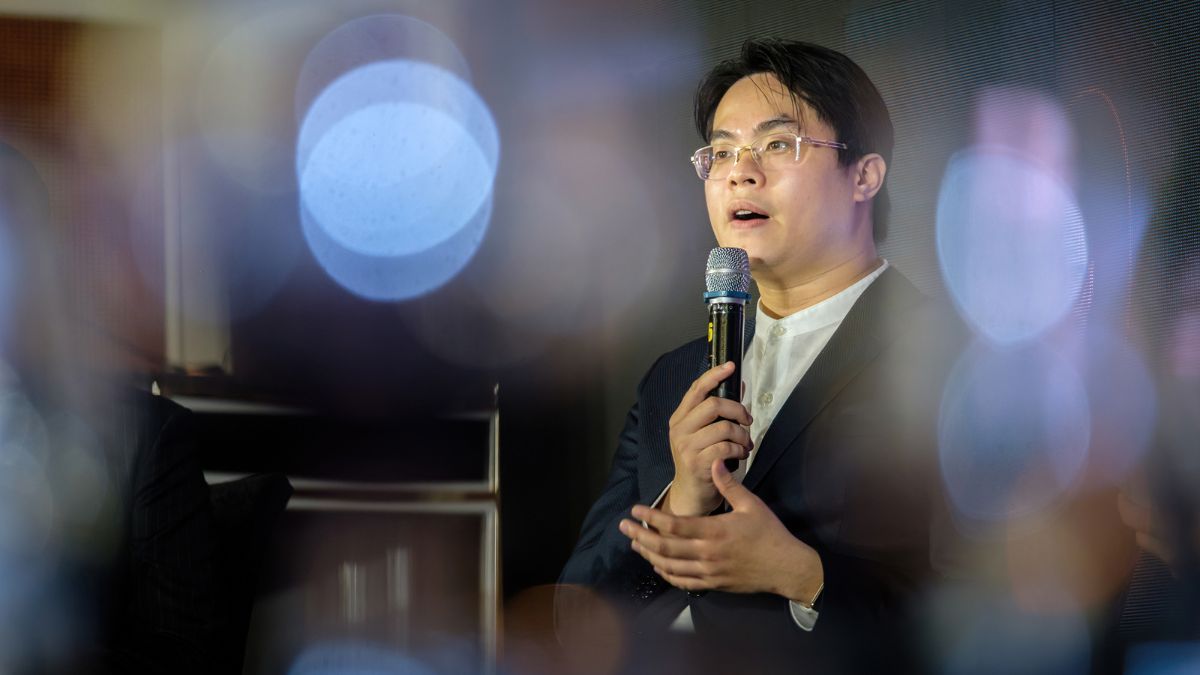 Throughout your journey, what are some things that you have gained and had to let go of?
Chef Trụ Lang: 17 years in the industry has allowed me to meet many people and learn invaluable experiences. The pleasure of consuming tasty food brings joy to people. As a chef, I'm happy to create the "joys" for others through my cooking.
This career allows me to delve deep into creativity, culinary philosophy, and the art of cooking. That's why I love what I'm doing, and it's wonderful to see the younger generation of chefs continue to develop and contribute to the culinary industry in the future.
Along with the gains, I also have to trade many hours obsessing over the finished dishes for the pursuit of perfection. It will be a long journey that you have to learn everything on your own, but it will all be worth it.
Blogger Helen Lê: As for myself, I am not a professional chef. My current work is a mix of cooking, marketing, and teaching. As a food blogger, I can nourish my everlasting passion for cuisine and creativity and, especially, experience countless delicious dishes worldwide.
Chef Hoàng Tùng: This path has granted me access to a wealth of specialized skills and innovative techniques that have helped me build a strong reputation and earn a lucrative income. Yet, in this industry, one must be dedicated amidst high work pressure and strict deadlines, which can take a toll on one's health. To me, balancing work and personal life is quite challenging. Such are the sacrifices one must make to truly excel in this field.
Translated by Bich Tram
The Rising Chef Challenge is part of the Flavors Vietnam program.

Date: May 6, 2023
Venue: Saigontourist Hospitality College – Ho Chi Minh City

Flavors Vietnam, a partnership between Vietcetera and Mastercard, has now become an institution in its own right — a cultural and business platform for the fast-evolving food and beverage industry.

Special thanks to all sponsors of Flavors Vietnam 2023: Mastercard, Tanqueray, Johnnie Walker, Ly Gia Vien, Andros Asia, Lacàph, Oda , Peroni Nastro Azzurro, Duvel Moortgat, New Zealand Trade & Enterprise, Kamereo Vietnam, Penfolds, San Pellegrino, Acqua Panna, KPMG.