Wetlands are distinct ecosystems where an area of land is covered by water — salt, fresh, or somewhere in between — seasonally or permanently. These areas are low-oxygen environments where specialized assemblage of plants and animals thrive.
While only covering a small percentage of the earth's surface, wetlands play vital roles in the environment. They are the "arteries and veins" of the landscape, as described by Wetlands International. They are essential to human survival and are crucial to agriculture and fisheries. Wetlands are engines of local economic development.
With Vietnam's agriculture-based economy, wetlands have a bigger significance, providing livelihoods for more than 20 million people and helping with ecological balance. The national government has initiated different programs for the conservation and sustainable use of the "cradle of biodiversity."
To celebrate World Wetlands Day, we list five of the most important wetlands across Vietnam.
Xuân Thủy National Park
Xuân Thủy National Park in Nam Dinh Province is the first wetland in the Southeast Asian region to participate in Ramsar, an international treaty for the conservation of wetlands. Xuân Thủy is close to the estuary of the Red River, making it more geologically active as home to 20 flora species, more than 500 fauna species, and 30 species of reptiles and amphibians. The 12-hectare national park is also abundant with mangroves, helping it become not just a diverse ecosystem but also an eco-tourism site.
Ba Bể National Park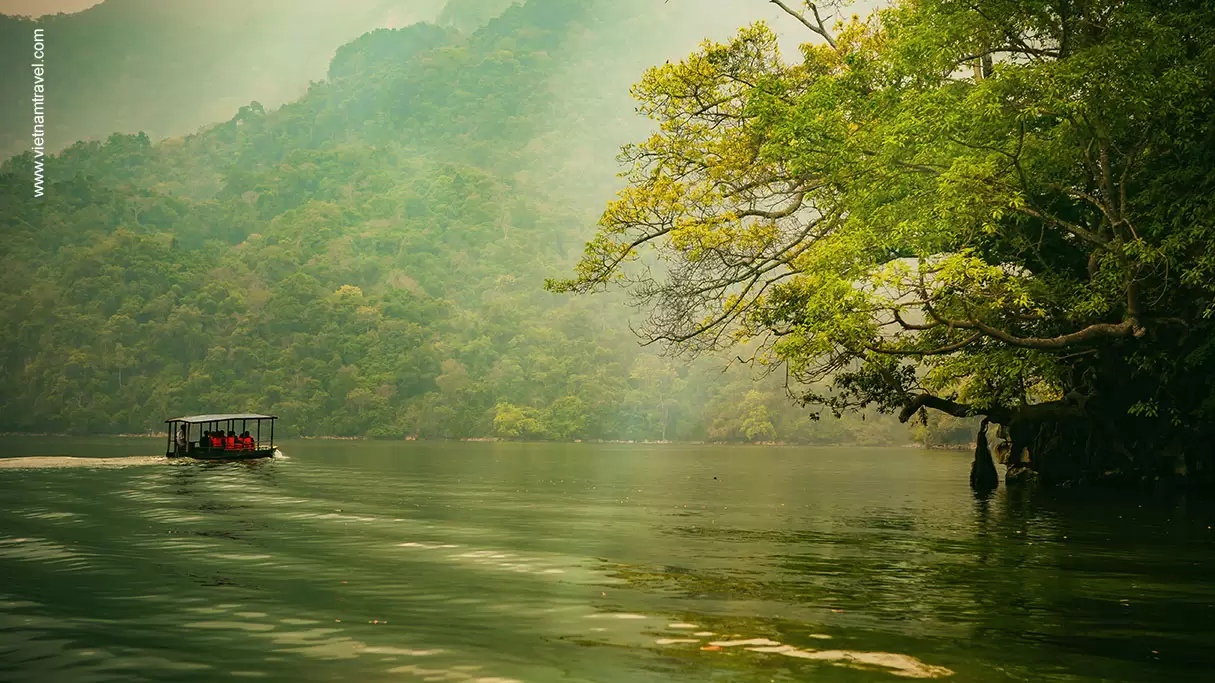 This beautiful national park in the northern mountainous province of Bac Kan is designated as an ASEAN Heritage Park. Ba Bể is part of a protected area system, with a natural lake surrounded by a mountainous karst ecosystem, supporting a number of globally threatened species, such as the Francois' Langur (Trachypithecus francoisi) and Big-headed Turtle (Platysternon megacephalum). Its lake is essential for regulating water supply, providing water for irrigation in the dry season, and helping mitigate floods during the wet season.
Côn Đảo National Park
Located about 80 kilometers off the coast of southern Vietnam, Côn Đảo National Park is one of the two national parks in Vietnam that feature both forest and marine protected areas. The whole Côn Đảo archipelago was tagged "hell on Earth" for the tragic oppression that transpired during the French and American invasions. But its gorgeous natural environment proves stronger than its storied past. The national park covers nearly 20,000 hectares, including 16 islands and islets, with rich natural forestry and a diverse marine ecosystem. In 2006, a delegation of UNESCO Vietnam representatives surveyed the area and concluded that the park is eligible to be a natural-cultural mixture World Heritage.
Làng Sen Wetlands Reserve
The unique Làng Sen Wetlands Reserve in Long An spreads over 5,000 hectares of beautiful natural scenery popular with both tourists and environmentalists. The core ecological area is the melaleuca forest, which spans 2,000 hectares; the rest is economic melaleuca forest and a buffer zone for agricultural production, according to the Vietnam National Administration of Tourism. The wetland ecosystem also included rice fields, seasonally flooded grasslands, woody vegetation, and many animal and plant species. The government is working with the World Wildlife Fund (WWF) to implement smart agricultural models to conserve and enhance the economic value of the area.
Vân Long Wetland Nature Reserve
Vân Long Wetland Nature Reserve is the largest inland wetland in the Northern Delta. The natural area of Vân Long is over 3,500 hectares, most of which is under the natural reserve's management. It has a very diversified and unique ecological system and is a favorite residence of many types of fauna, consisting of over 40 kinds of delacours' langur. The wetland is one of the most picturesque destinations in the northern region, frequented by local and foreign tourists. Its name, which means cloud (Vân) and dragon (Long) — both manifestations of water — symbolizes abundance and blessings.