In the olden days, the no-thrills bodegas around the corner were considered the go-to places for snacks and everyday necessities. Then the emergence of CVS (convenience stores) — considered a revolutionary concept at that time — transformed how we shop for groceries.
When you think of a CVS, you are probably picturing a store open 24/7 and stocked with a full range of essentials like canned food and non-perishables, as well as offering services like payment of bills.
Part of the ever-evolving rhythm of life is the continuous change in how businesses tweak the existing concepts to better meet the new needs of consumers. Among the recent innovations in the field is the so-called "lifestyle platform".
How is a lifestyle platform different from a traditional convenience store?
An approach favored by traditional CVS is to offer variety by adding more of the same. If chips sell well, customers can expect more flavors in the chips aisle next month. Usually they stick to the imported brands that shoppers are already "familiar with by name". This is a grab-a-go experience, as consumers have no reason to linger.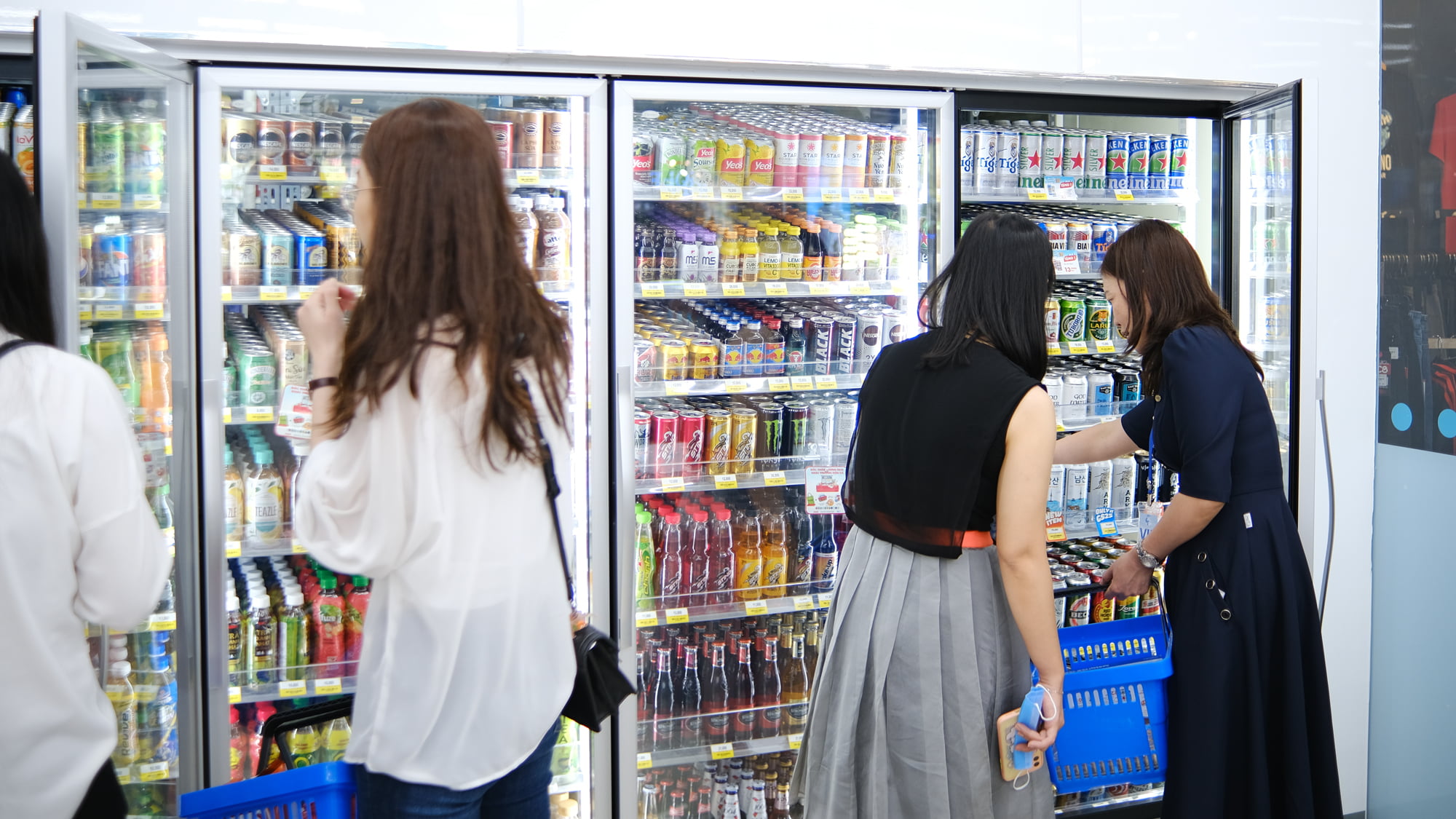 Under the "lifestyle platform" concept, in addition to shelves and aisles, CVSs feature a tidy and organized dining area where fast food is served. Yet unlike your traditional fast food chains, with this new crop of lifestyle stores "fast" refers to the speed of service, rather the amount of time you spend in-store.
In one compact place, customers can buy a variety of food and beverage products from a variety of brands before deciding if they want to consume some or all of their purchases on the spot. All meals and drinks are carefully packaged and can be consumed immediately, or reheated in just a few seconds.
The payment process is quick and the store's layout is intuitive to maximize customer satisfaction and engagement. In addition to purchasing their daily essentials, shoppers can also go to such stores to pay bills, pick up goods purchased online, or even buy concert tickets.
Increasingly, these high-volume places are also where customers can find limited edition products not available anywhere else.
Little wonder these souped-up corner stores have found popularity with everyone from students to office workers to mums on the school run.
GS25 - a lifestyle platform from the land of kimchi
For the residents of most big cities, GS25 stores are a familiar sight. Launched in Korea in 1990, the chain of convenience stores is popular with urbanaties looking for a clean, efficient and well-designed space stocked with everyday necessities.
GS25's first Vietnam store opened in Ho Chi Minh City in 2018 with the aim of bringing affordable Korean cuisine to Vietnam and making the corner store experience more seamless and diverse.
Within the next three years, numerous GS25 locations popped up all across Vietnam in places like Binh Duong and Vung Tau. As the chain expanded, sales of take-away coffee at GS25's cafes increased by 283% year-on-year.
GS25's management attributes this growth to the brand's early decision to sell products familiar to the Vietnamese people, in addition to popular Korean dishes. The next generation of GS25 stores in Vietnam will further enhance the customer experience.
The big 100
On 10 March 2021, GS25 opened their 100th branch in Vietnam on the ground floor of Becamex Tower at 230 Avenue Binh Duong in Thu Dau Mot city. The opening marked a milestone in the company's expansion to Binh Duong province famous for large industrial factories.
Recently, GS25 chefs tweaked the recipes of some of the Korean dishes on the menu to better suit Vietnamese tastes: spicy noodles and street tokbokki failed to generate a cult following here.
Every month, shoppers can look forward to new product launches and unique products from Korea: strawberry-flavored treats, DOOSON's nutritious instant porridge, Simply Cook products, and craft beer.
Customers can pay traditionally or via e-wallets such as Momo, VNPay, ZaloPay at all stores in the GS25 network. In the near future, FacePay — an intermediary payment platform for micro-transactions through facial recognition technology — will also be deployed.