At Vietcetera we're always looking for unexpected people, projects, and businesses. This feature is about an industry we had barely even heard about before and one we would certainly never expect to see here in Ho Chi Minh City.
When you think about visual effects, you always have in mind Hollywood and its glamorous productions. We believed that all of the Computer-Generated Images were developed in the US, in Europe, in Korea or Japan.
But some companies, like BadClay Studio, have settled here in Vietnam. Launched by two French Vietnamese, BadClay has one of the largest visual effects studio in Vietnam. Thierry and Antony, the two founders, met each other in London where they were working at the time.
They both have a strong background and have worked with celebrities such as Luc Besson and on blockbusters such as X-Men, Godzilla (Gareth Edwards), Edge Of Tomorrow, and Clash of the Titans.
Let's dive into what their art is and see what it is like to grow a niche business in Vietnam.
What is BadClay's work all about?
We started BadClay Studio less than five years ago. BadClay is a visual effects studio (VFX) specializing in Computer-Generated Imagery (CGI) characters and character concepts. We also work in animation, pre-visualization, and full VFX shots.
To give you an example, we're currently working on a Korean animated series for kids. From a graphic design perspective, we're making the episode from A to Z. We must deliver to the production company one episode every two months. We also create movie characters and graphics such as some of the dinosaurs in the movie Jurassic World 2.
We work with both local and international producers. 25% of our working time is dedicated to Vietnamese movies. We also work for Hollywood movies. Both are completely different. When we work with a Vietnamese movie, we oversee all of the special effects which represent around 100 VFX shots on average and 10 to 15 people. But an American blockbuster will have 2000 VFX shots and the production will be spread across many different studios. For those blockbusters, we work on character concept as that's our core specialization.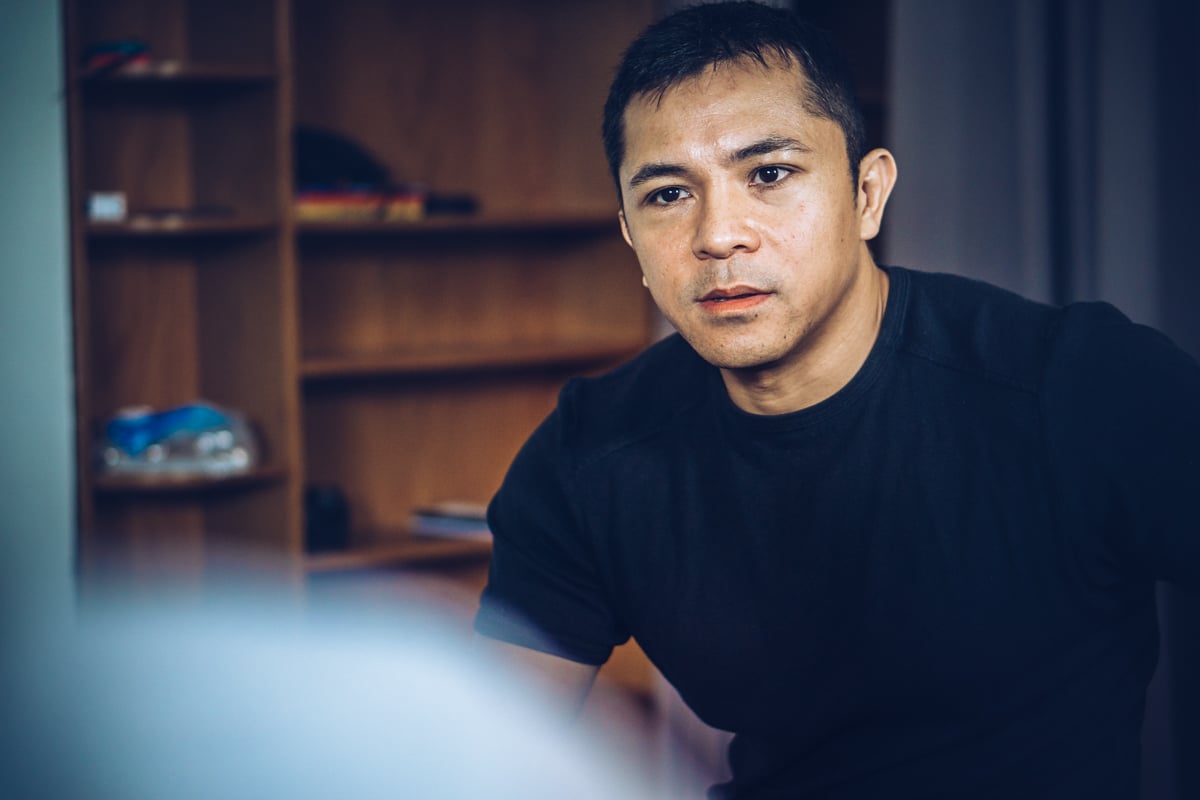 Most producers contact us in the pre-production phase to start working with them. In Vietnam, it's quite different. Some contact us even during the writing phase of the narrative as they need to know if they'll be able to transcript the narrative to the screen. Most of the time it's a budget issue. Writers need to know what they can do. They contact us and we must advise them the best solutions possible. We give them different pricing and they see what they can do with the narrative.
We only accept what we can be fully delivered through our internal team. Today we have thirty talented staff working with us which allows us to work on projects it would have been impossible to work on four years ago when we were only six people.
As it is a niche business, how is it searching for talent in Vietnam?
Today, our entire team is Vietnamese. We only have one animator from France. It was very difficult to gather such a team. There are more and more schools teaching CGI. The issue is that at the end of the student's training, they're not fully proficient. A whole year working with us to gather all the necessary skills is required. Hopefully, our team self-forms our new talents. Each profile is different, some are more creative and others more technical. We always try to give them a role where they are the most talented and comfortable with.
Do you mainly work with overseas clientele?
Today, 75% of our clientele is international. Over the past five years the Vietnamese market has evolved. Now it represents 25% of our work. We work a lot with Korea. CJ Group is a strong actor in the entertainment industry and promotes many movies within its territory but also abroad and especially in Vietnam.
We work on many different projects with overseas clientele, such as commercial or concept character development, but here in Vietnam we focus on movies. We oversee the visual effects of entire movies.
How has the movie industry in Vietnam changed in recent years?
As I said it's evolved a lot! Nowadays, Vietnamese movies are reaching international standards. And there are more and more productions yearly. Five years ago there were a mere dozen productions whereas this year we'll reach more than fifty movies.
The movie style has also changed. The industry has enhanced its production complexity. The industry still has a big margin of improvement, such as in screen writing or in acting talent. Sometimes producers prefer to give a role to celebrities rather than talented actors, but it's changing fast.
From our position, it's very motivating. We work closely with Vietnamese directors and we collaborate on three to four Vietnamese movies a year. We're currently working on the new movie of Dustin Nguyen. When the opportunity comes along, it also happens that we are capable of co-producing movies. That's part of the want to develop our own ideas and concepts in the near future.
We are also given projects with larger budgets which give us more resources to express our creativity. That's the case of Co Gai Den Tu Hom Qua, one of the latest Vietnamese movies. We were in charge of all the visual effects for it. It was a real pleasure to work on this project. It's one of our proudest Vietnamese productions so far. We recently started to work with Ash Mayfair on his new Vietnamese Art House movie: Vo Ba. This is another project we're excited about as the concept is unusual.
What are the most challenging components of the business?
Managing. Managing our team but also managing our working environment. We started at six people and two months ago, we doubled our team to reach thirty people. We've optimized our management to stay as efficient and creative as possible. And a bigger team leads to a larger working space. We've changed our location every year since the beginning to create the best working environment possible. And the more we are, the more issues we are faced with. For instance, we use more and more internet bandwidth which might be problematic soon.
Timing. Timing is very challenging. Some companies reach us just a couple weeks before their deadline needs. We have a strong and reactive team and deal smoothly with those deadlines, but timing can prove to be more challenging as our business grows.
Technology. Softwares are always evolving so we always need to update our skills to match the market.
How has the industry evolved?
Over the span of ten years, the industry has undergone many changes. VFX is more and more present in films. It is no longer only for animated films or science fiction. Special effects are an integral part of a film and have become indispensable.
One of the most beautiful things is the not-seen animation. Look at the great work that was done on Fast & Furious and the resurrection of Paul Walker after his tragic accident. We are still not at the point where CGI can replace actors. The technology is just not there yet, but we can expect to see CGI reach that point in the future.
The arrivals of cloud, artificial intelligence and quantum computers will further revolutionize the industry. Many manual jobs like green screen replacement are likely to disappear over a short period (5-10 years) and shots will be more and more magnificent. This is also the case of 2D animation that can today go through 3D with bluffing renderings. Every year we are more excited about what technology allows us to do and can't wait to see more technology improvements.
Some examples of BadClay's work:
BadClay created Tom Hardy's DigiDouble for Mad Max Fury Road for 4DMAX.
For Cinderella, BadClay sculpted concepts for The Mice transformation and the Coach driver transformations.
BadClay developed some character concept art work on X-Men: Days of Future Past.
Concept Art for 300: Rise of an Empire.