For Vietnamese people, as the familiar joyous melodies about spring start resounding all the streets and corners across the country, we know that the most-awaited and festive season of the year – Tet – is coming. Everyone may briefly wonder, 'What will this Tet be like this year?'
Tet is traditionally attributed to intimate family reunions and celebratory activities such as flower streets and lion dance. After a year of so much loss and sacrifice, the excitement for Tet is still there, yet on a much lower note. Director Chung Chi Cong also has the same feeling. Therefore, instead of a typical jubilant Tet, he chooses to depict the pieces of life to arouse the spirit of Tet – the empathy and sharing among the community.
After the success of the commercial film "Sống như ý" (Living as you wish), director Chung Chi Cong made a short film "Yêu Thương tiếp nối" (Pay love forward) with the scenes that immerse viewers in their thoughts and emotions.
What does Tet mean to you and how do you celebrate the holiday amidst the pandemic?
For me, Tet is a precious time when I can be with my family and rest. I do have time to rest, travel or rest during work throughout the year, but that is totally different from unwinding at home with my parents. I can freely ramble barefoot around the house, lie on the floor, sleep late and enjoy food that you could not find in the city. And that is Tet in my mind.
Tet has become different since I got married. Now I have two families to return to after a year of hard work. The delight and the return journey of Tet have doubled, so I have to arrange more time to visit my parents' home and my wife's.
As 2021 passes with enormous loss has taught me to consider and appreciate things in the moment, I am more motivated to move forward than ever. Not just safe in the knowledge that my parents have always been there for me, I want to do something for them. That is the difference between before and after the pandemic.
Why did you choose "Yêu Thương tiếp nối" as the title?
This is a familiar phrase but its value can be easily overlooked. When you read out loud "Yêu Thương tiếp nối," there's a sense of unity evoked and spread widely, bringing the whole community together as one.
When searching for ZaloPay's keyword, I chose "pay." And given that our people had endured a tumultuous year with myriad hardships, the phrase "pay it forward" just popped up in my mind.
In 2021, I experienced much of the practice of receiving and giving. After a year filled with so many uncertainties, we all, in one way or another, learned to move on with our lives. Realizing a desire to live and to share smoldering among Vietnamese people, I think there is no better time to introduce the theme "pay it forward" than now.
When trying to translate this phrase into Vietnamese, I found that most would say "đáp đền tiếp nối" (reciprocation), which is already well known. After lots of struggle, my team reminded me that the title should correspond to the homely and rustic feel that the film aims to deliver. That is how we landed up with "Yêu Thương tiếp nối" (Pay love forward).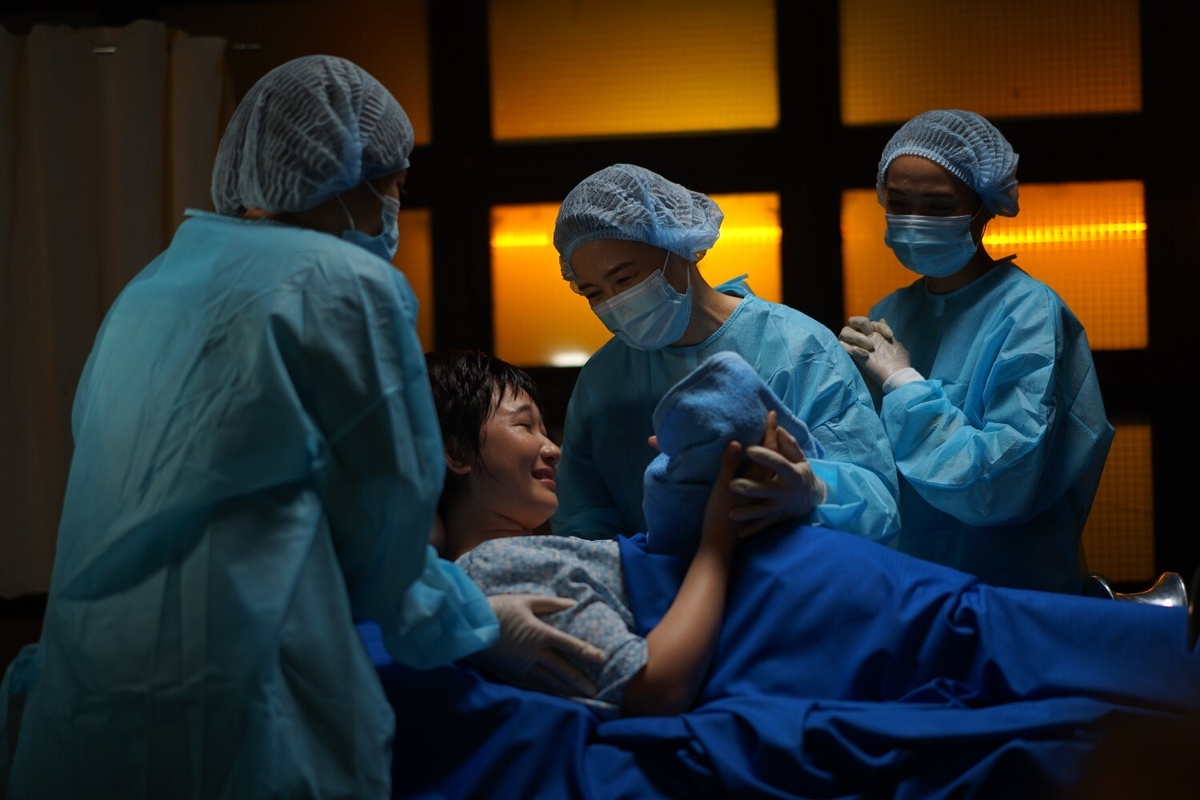 How do you pick out a moment of life to depict in the film?
I have a habit of noticing lovely things on both sides of the road, especially the figures of workers concentrating on doing their job. The film is a reflection of real-life materials and I am just the one recording those beautiful moments in the film.
Frankly, real-life materials are everywhere, but since it's impossible to condense every detail of life into a 3-minute-long film, you have to be selective in picking the most representative moments. For example, in "Yêu Thương tiếp nối," there's a scene of a father and his daughter selling qilin head costumes (đầu lân) on the sidewalk. I came across them only once and have never seen them again. These once-in-a-lifetime moments make such an indelible impression on me that I decide to store them on the screen.
As life is full of materials, I could hardly run out of inspiration to exploit in many years to come.
During the production of this film, were there any "pay love forward" moments?
This is a difficult question! (Laughing)
I have a story about one of the actors I've worked with – Binh Roa. After taking the lead role in my film, he became confident to open acting classes for the youth, spreading inspiration and sharing his experiences to encourage young people in acting. Thanks to that, Binh Roa and my other teammates also feel more passionate about their jobs.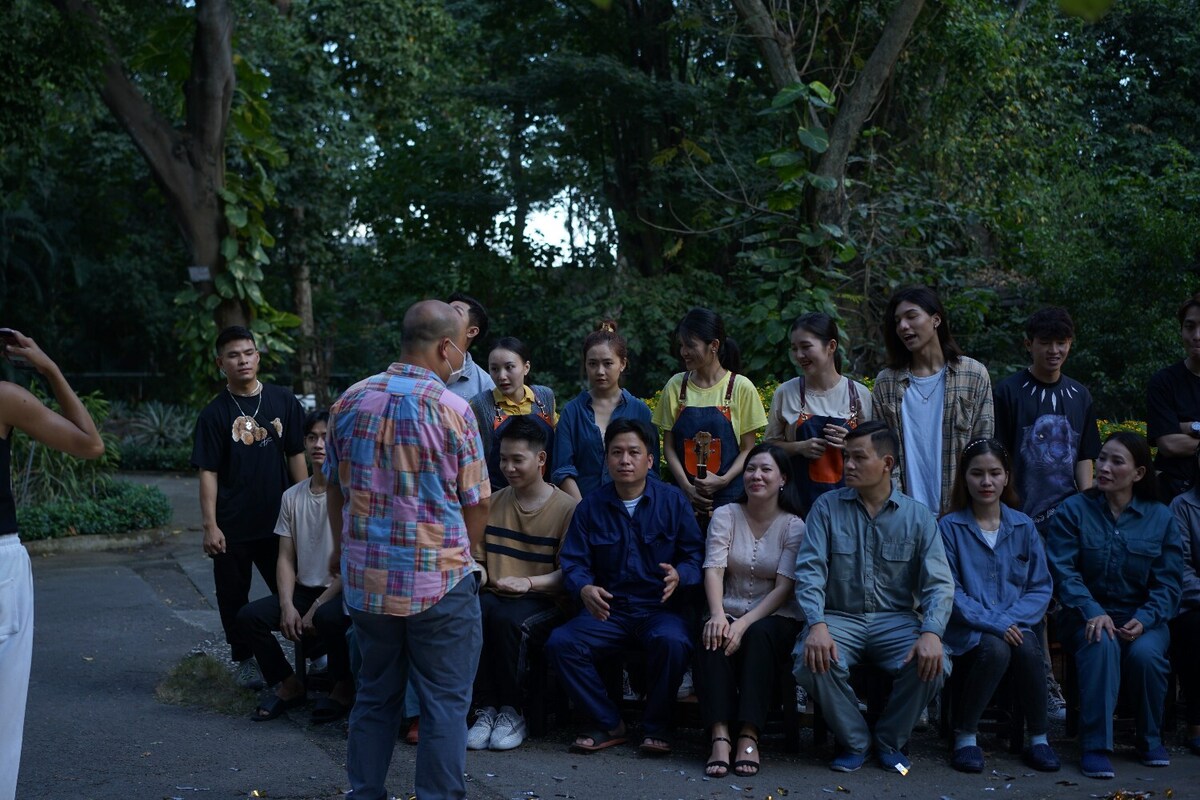 There is a location that I really like to film at but can't get permission at the last minute because of the pandemic. The pandemic also taught me a lesson of adaptability, just like the characters in my film. Despite all the difficulties in life, they always keep up an optimistic spirit, find the joy of life, and continue to move forward.
What's in the pipeline that you're really excited about?
A movie!
After "Yêu Thương tiếp nối", I still have no idea which brand I would collaborate with next. While waiting, I just keep living, breathing, and enjoying the moments of life.
Every year comes new changes, thus the material of life is only getting more abundant. I always learn to enrich myself, so the lack of new materials is not really a matter to me.
I'm just afraid that I can't learn enough to improve myself. That is the genuine boredom for me in making commercial films.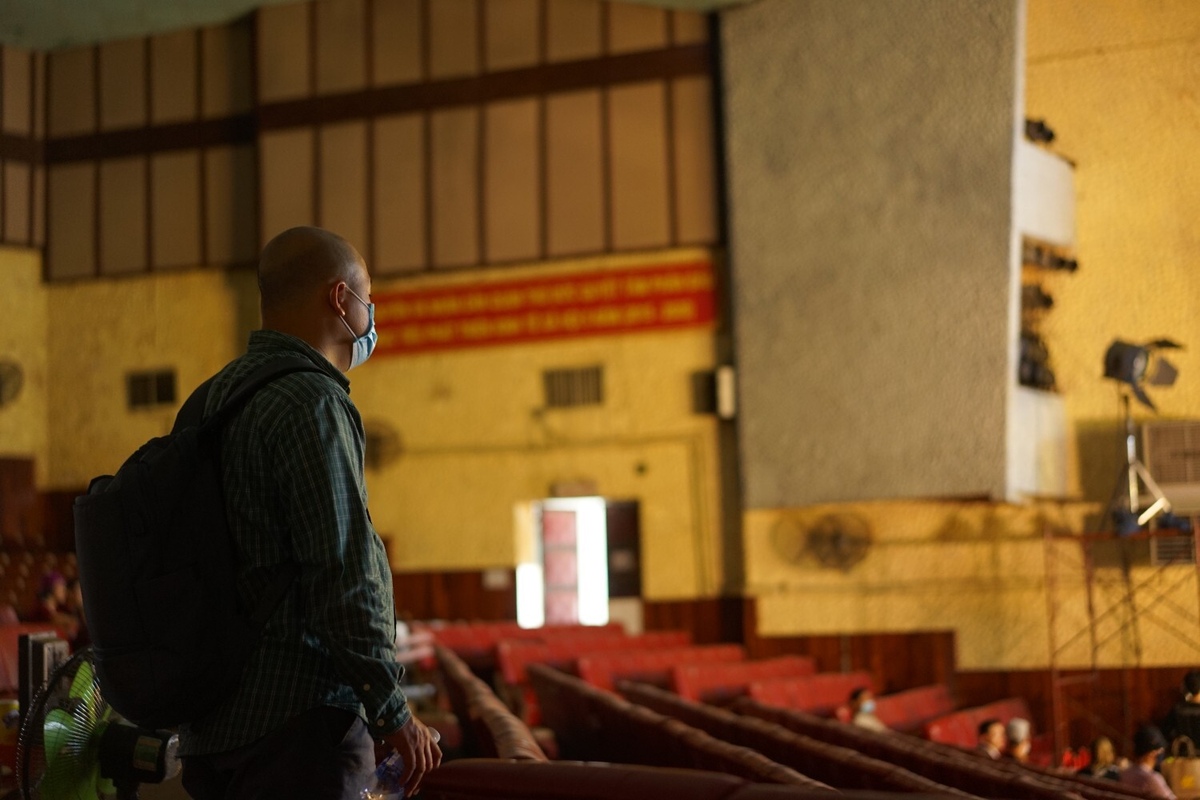 As Tet approaches, let's accompany with ZaloPay, Mỹ Tâm, Phan Mạnh Quỳnh on the journey to leave the troubles of the past year behind, and welcome a hopeful new year to come through the short film 'Yêu Thương Tiếp Nối' (Pay love forward): https://www.youtube.com/watch?v=8fXOfDX2RZQ

Tet with ZaloPay. A new year of helping and sharing. We wish you everything to your liking.
Translated by Bich Tram