Famous for its history, French colonial architecture and motorbike-buzzing downtown, Saigon is also the culinary capital of the south offering a smorgasbord of dining experiences. Home to a vibrant street food scene and original coffee and cafe culture, Saigon has no shortage of high-end fusion and international fine dining eateries either.
In a city as blessed with fantastic dining options as Saigon, deciding on the right one can be daunting. Vietcetera's round-up of eight tried-and-tested local restaurants covers everything from family reunion venues to traveller-friendly spots ideal for a first encounter with southern Vietnamese cuisine.
Cuc Gach Quan
The original Cuc Gach Quan is an international celebrity haunt that has hosted everyone from Brad Pitt and Angelina Jolie to Barack Obama. But also it's a charming family restaurant hidden away in an old-style villa draped in blooming bougainvillea. A cozy jumble of mismatched rustic wooden furniture with a koi fish pond and pockets of greenery, this is Vietnamese comfort food executed with love and passion. In addition to southern cuisine, Cuc Gach Quan serves traditional dishes from the north and center of the country, all perfectly aligned with their "eat green, eat healthy" ethos.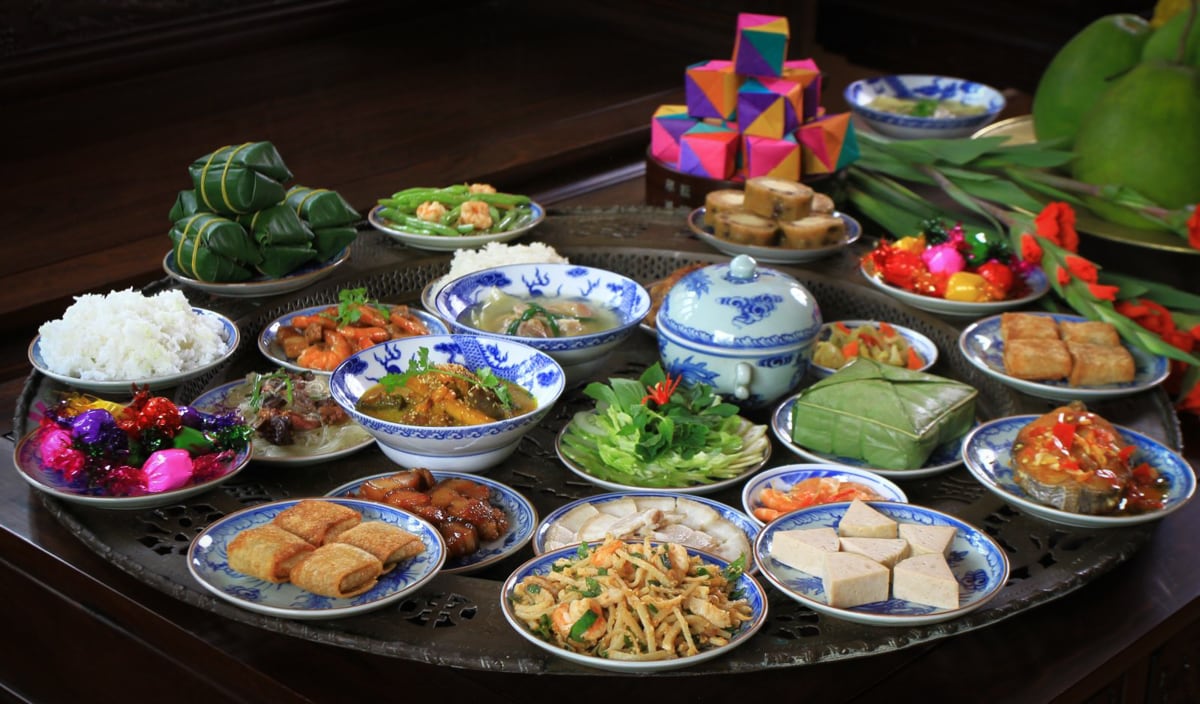 Location: 9-10 Dang Tat Street, District 1
Facebook
Quan Bui
An integral part of Vietnamese culture, multigenerational dining is a highly choreographed affair. Done right, a family gathering builds strong bonds between the generations with food acting as a social lubricant. Not only does Quan Bui deliver on the culinary front, but it also provides the kind of warm and personal service that makes you want to linger over your meal, enjoying the setting and company. Quan Bui's brand of chic modernity with Indochine influences is consistent across all their locations. On the menu are traditional home cooked dishes made with local, high quality ingredients.
Location:
1st Floor, 39 Ly Tu Trong Street, District 1
17/A Ngo Van Nam Street, District 1
2A Le Duan Street, District 1
55A – 55B Ngo Quang Huy Street, District 2
The Estella Place 88 Song Hanh Street, District 2
Facebook | Instagram
Hum Vegetarian
As the name suggests, this one's for vegetarians and clean eaters. Healthy, inventive and bursting with flavors, Hum Vegetarian's menu takes inspiration from Southeast Asian cuisines. Hum's three locations are designed with great care and feature serene music, natural wood-centric interiors and an array of well-tended plants and trees. District 2 location with its open courtyard and communal tables lends itself perfectly to large groups. True to their philosophy "to provide freshness and originality", the restaurants use only natural ingredients, such as local beans, nuts, vegetables, flowers and fruits.
Location:
32 Vo Van Tan Street, District 3
2 Thi Sach Street, District 1
32 D10 Street, District 2
Facebook
Chi Hoa
Chi Hoa, which translates to "Miss Flower", pays tribute to the Vietnamese women who cook at home for their loved ones and keep the tradition of a home-cooked meal alive. Upon entering Chi Hoa Vietnamese Cuisine, patrons get a glimpse of a busy open kitchen before being escorted up a staircase to one of the three restaurant floors. The intimate setting is evocative of family reunions and encourages conversation. With a profound understanding of traditional recipes, the restaurant focuses on natural, seasonal ingredients.
Location: 31A Le Thanh Ton Street, District 1
Facebook | Instagram
Hoa Tuc
One of the longest-standing residents of the famous courtyard, the formerly opium refinery, Hoa Tuc is a great spot to start your introduction to Vietnamese cuisine. Since its opening in 2008, Hoa Tuc, which means "poppy flower" in Vietnamese, has demonstrated an impressive staying power and has become one of the most well-loved restaurants among expats, locals and travelers. While the rest of the city is in the throes of a construction frenzy, Hoa Tuc's lovely courtyard and art deco inspired interior are a welcome nod to the past.
Location:
74 Hai Ba Trung Street, District 1
Facebook
Laang Saigon Restaurant
Inspired by the "Lang Yen" concept, the art of remaining still and calm among the chaos, Laang Saigon Restaurant is a tranquil green oasis hidden in District 2's sleepy Thao Dien community. Offering a zen escape for those wanting to take a breather from Saigon's whirlwind action, it aspires to connect people through inspiring atmosphere and healthy food. The inventive menu by the award-winning chef Vo Quoc is centered on Asian fusion and vegetarian dishes, with ingredients sourced locally to ensure maximum freshness.
Location: 22 Dang Huu Pho Street, District 2
Facebook | Instagram
Anan Saigon
Anan Saigon has its roots firmly in the historic Ton That Dam area, home to one of Saigon's oldest wet markets. In this slice of old Saigon where time stands still, Peter Cuong Franklin, Anan's Vietnamese American chef owner, is pushing the envelope with bold modern Vietnamese cuisine that is progressive yet deeply respectful of tradition. Try Chef's Tasting Menu, a five-course meal with wine pairings and a shot of Vietnamese Limecello to top it off. Post-dinner, head to the rooftop for a cocktail with views of the imposing Bitexco Financial Tower.
Propaganda Saigon
A stone's throw from the tourist magnet that is the Notre Dame Cathedral, Propaganda Bistro serves up generously-sized banh mi sandwiches, noodle salads, rice bowls and spring rolls with views of Thong Nhat Park. Dine alfresco or grab a seat by one of the cheeky propaganda inspired murals that also feature on the restaurant's merchandise. Propaganda's universal appeal can also be attributed to its extensive beverage list that includes imported wines, local craft beer and classic cocktails.
Location:
21 Han Thuyen Street, District 1
B2-01, Saigon Centre – 65 Le Loi Street, District 1
Facebook | Instagram
Related Content:
[Article] Private Dining Options in Saigon: Vietcetera's Favorite Picks
[Article] Private Dining Options in Hanoi: Vietcetera's Favorite Picks