After years of pandemic-induced lockdowns and border closures, Hong Kong is now ready to fully bounce back. The city state's tourism board has launched a new tourism campaign tagged "Hello Hong Kong" to attract travelers from around the world to experience its grandeur and beauty.
So, are you ready to say, "Hello Hong Kong?"
Because of its blend of luxury and splendor with nostalgia and antiquity, Hong Kong is a well-known destination for globetrotters of all ages. Even after numerous visits to this lovely land, you will be amazed to encounter many completely new places on your every visit.
To help you craft the perfect itinerary for your dream holiday, here are some of the must-visit places in Hong Kong this year.
West Kowloon Cultural District
The West Kowloon Cultural District gathers several cultural and artistic values, most notably the M+ Museum and the Hong Kong Palace Museum.
The M+ Museum, officially opened in 2021, is one of the world's largest museums of modern and contemporary visual culture. When visitors enter the M+ museum will be immersed in a massive collection of twentieth and twenty-first-century visual culture encompassing visual art, design, architecture, and moving images.
In July 2022, the Hong Kong Palace Museum was reopened to tourists, with nine exhibition halls, including five rooms dedicated to the Beijing Royal Palace Museum collection and four galleries of Hong Kong art collections and works of art from the Louvre Palace Museum in France.
6th Generation Peak Tram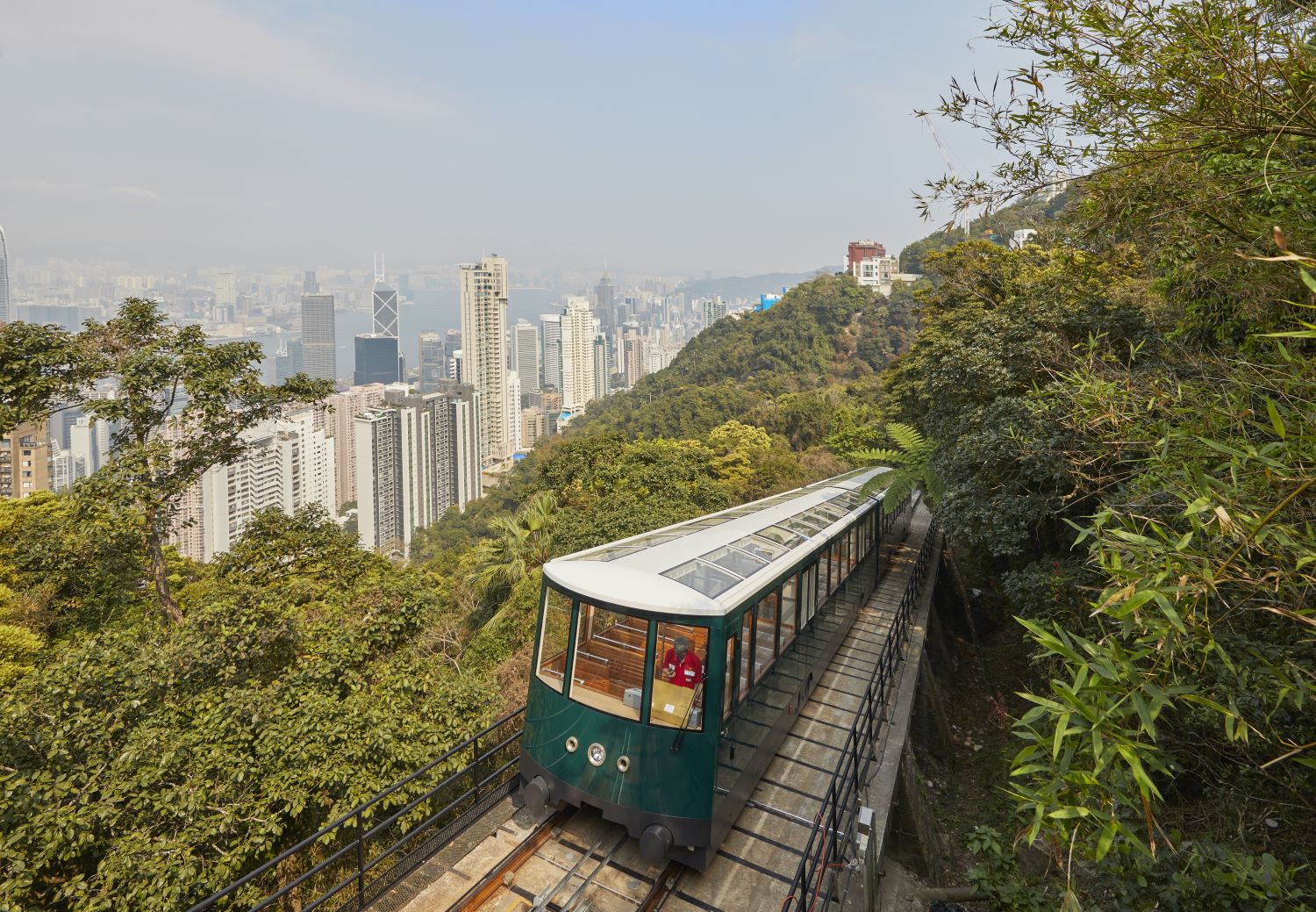 The Peak Tram, one of the most iconic tourist attractions in Hong Kong, reopened in August 2022 after being closed for renovations. The "Green Peak Tram," a sixth-generation tram line, has a capacity of 210 passengers, up from 120 on the previous trams. In addition to having larger windows, the new tram offers passengers a panoramic view of Port Thom's renowned skyline.
Water World Ocean Park
Water World Ocean Park will provide tourists with many leisure moments but no less excitement and pleasure thanks to its 27 intricately crafted water activities. They will surely enjoy frolicking in the cool water, surfing, or discovering rainbow rush.
Waterfront promenades at Victoria Harbour
The Avenue of Stars, a legendary check-in location in Hong Kong, is a promenade along Victoria Harbour and a spot to recognize iconic local artists. This is also a great location to have a full view of the vibrant, bustling Hong Kong.
Night-time show "Momentous" at Hong Kong Disneyland
In addition to the above attractions, visitors to Hong Kong can also enjoy the special "Momentous" night shows at Hong Kong Disneyland, one of the most magical shows on earth at the castle of magnificent dreams. Prepare for "Momentous," an all-new nighttime spectacular at Hong Kong Disneyland.
Various special offers for tourists
Hong Kong Tourism Board has partnered with local tourism and hotels to make the "Hello Hong Kong" campaign possible and offer many exciting promotions for international travelers.
The Airport Authority of Hong Kong sponsors 500,000 round-trip tickets valid for nine months for tourists. This includes 8,800 Cathay Pacific Economy Class round-trip tickets from Vietnam to Hong Kong, hosted by Hong Kong International Airport's "World of Winners" Ticket Offers campaign.
The campaign starts on 17 March 2023 at 12:00 (Vietnam time). Be a Cathay member and answer a few simple questions correctly on the Cathay Pacific website during the campaign period to be in the running to win one Economy Class round-trip ticket to Hong Kong. Winners will be announced on the campaign website on 4th April 2023.
The new tourism campaign includes over a million welcome gifts — "Hong Kong Goodies" visitor consumption vouchers — exclusively for visitors. Visitors can get a free welcome drink at one of Hong Kong's eclectic bars or a cash voucher for over 16,000 restaurants, shops, and attractions, an exclusive gift from popular attractions and museums.
With many new experiences and exclusive travel offers, Hong Kong should be on everyone's bucket list for 2023. Let's all say "Hello Hong Kong!"