The cosmetics market has been continuously saturated with the creation of cosmetic brands established by influencer-owned makeup lines. These influencers include well known makeup artists and YouTubers such as Michelle Phan, Jeffree Star, Huda Kattan (USA) and Pony (legal name Park Hye Min, Korea) or celebrities such as Kylie Jenner and singer Rihanna.
These makeup lines also bring the names of these influencers to a new level of fame. For example, HudaBeauty, which has an annual turnover of $200 million USD and has been valued at $1 billion USD by Forbes, helped Huda Kattan stand at the top of "The most influential influencer on Instagram" list in the year 2017, followed by position 37 on Forbes' list of "richest women." It is also impossible not to mention Kylie Jenner, who has become the youngest female billionaire thanks to Kylie Cosmetics, which she founded 4 years ago.
Cosmetic brands established by influencers in Vietnam have become more prominent in the last two to three years. So, in a country such as Vietnam where domestic cosmetics only account for about 10 percent of the $700 million USD cosmetics market turnover, how does this business model stand?
Vietcetera guides you through some cosmetic brands founded by online influencers and famous YouTubers in Vietnam that have recently received much fanfare.
Ads
1. OFÉLIA – Changmakeup
As Vietnam's first beauty YouTuber to receive the Gold Play Button, Changmakeup is known in the online community as "thánh son" ("the lipstick saint") thanks to store shelves filled with her lip products. Starting as a beauty blogger specializing in posting video reviews on lipsticks as well as other beauty products, she currently has reached over 1 million subscribers on YouTube.
With a huge number of reputable followers built from her commentary on lip products over the years, Changmakeup introduced her brand OFÉLIA in 2016 to her followers, a brand which she co-founded and is the Creative Director of. In Greek, OFÉLIA has two meanings: to help and beauty.
From the very first collections, OFÉLIA has been positively received by young Vietnamese consumers because it features rich and suitable colors for Asian skin tones. The types of lipstick also range from matte to liquid, all of which are popular and loved lip products in today's beauty community.
In addition, OFÉLIA is gradually expanding into other beauty areas, starting with beauty tools that includes two basic sets of brushes with modern and feminine designs.
Interestingly, each lipstick has a name with its own meaning. In addition to that, words of encouragement are written backwards on the casing of each individual lipstick. This touch highlights products that help OFÉLIA impress young Vietnamese makeup consumers.

Website | YouTube | Instagram | Facebook
Fear of Missing Out?
Signup to receive a collection of this week's top stories in your inbox every Tuesday.
2. Lemonade Cosmetics – Quách Ánh
As a famous makeup artist, Quách Ánh's YouTube channel is always full of interesting tips for those who love makeup. If you follow Quach Anh's social accounts, you will easily recognize the many artists and celebrities who have been and are currently clients of this female makeup expert.

With experience and knowledge of nearly 10 years in the industry, Quách Ánh has studied and tested almost 500 lip colors to select the five most tinted earth tones — including earth red, earth pink and earth orange — all featured in Lemonade Cosmetics' first collection founded by Quách Ánh herself.
As the name suggests, the first product line, Lemonade Perfect Couple Lip, has a youthful, fresh, and equally feminine design. At the same time, the five liquid lipsticks in the collection are named after the basic ingredients found in a glass of lemonade.
Ads
3. Loulou Cosmetics – Châu Bùi
As the leading fashionista in Vietnam, Châu Bùi is loved by many young Vietnamese people because of her distinctive sense of fashion. More recently, Châu Bùi has added her name to the list of Vietnamese influencers with their own cosmetic brands with her brand Loulou Cosmetics.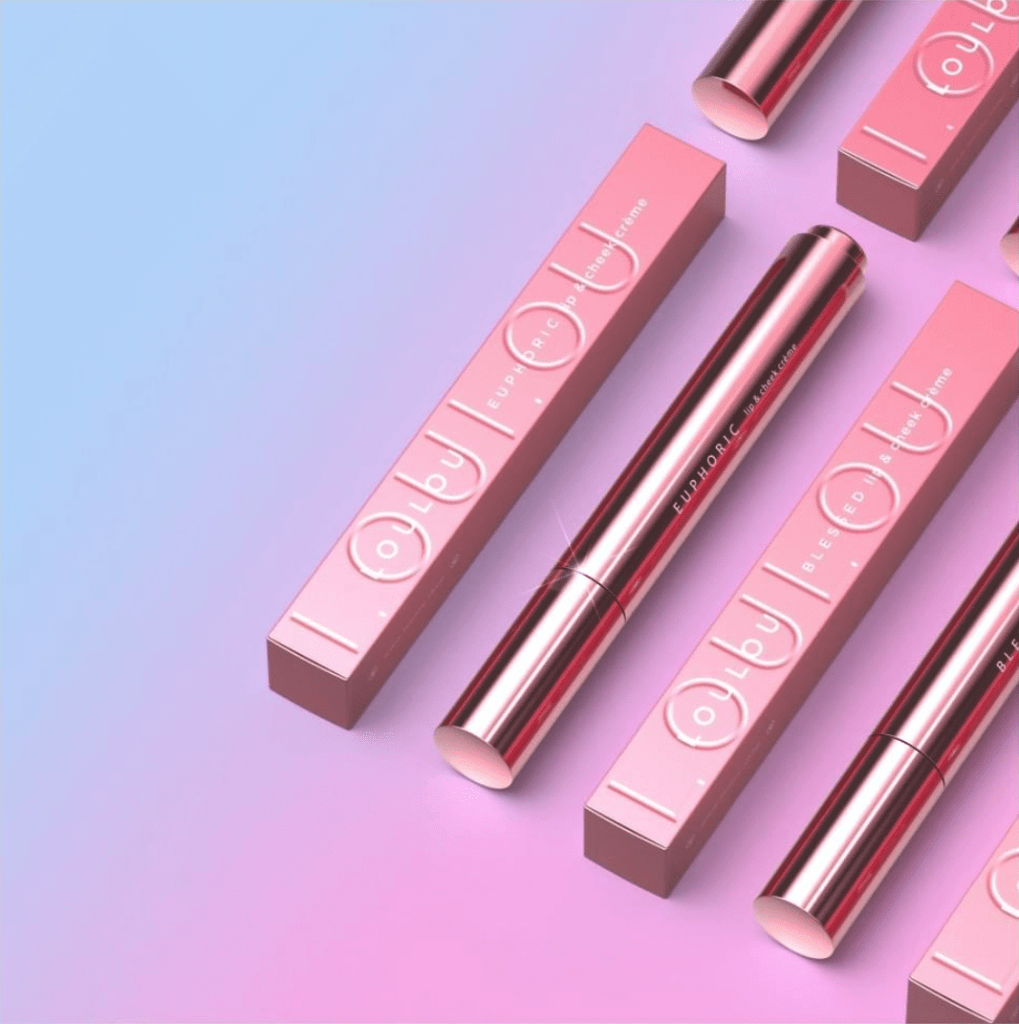 With production starting in Korea, the lip colors in the Ohhlaloulou collection focus on tones that match Asian skin. However, unlike other lipstick lines, Ohhlaloulou impressed women with its unique casing that allows consumers to press in order to push the lipstick up. This type of shell is already familiar to the cosmetics-loving community in the form of concealer products, but for lipstick, it is a rare sight.
Another plus to the product is the tip of the lipstick itself. Instead of applying lipstick and then fixing the lip color with your lips, fingers, or palm, users can now use the tip. In addition to the convenient lip color application, this tip is also suitable to apply color on the cheeks as blush – another interesting function of Ohhlaloulou lipstick.
Website | YouTube | Instagram | Facebook
Adapted by Lauren Nguyen

Related Content:
[Article] Trending Female Vietnamese YouTubers: Beauty, Health, Fashion, And Lifestyle
[Article] Nosbyn Studio: A Brand's New Journey